Hi everyone! It's Natt Smith here with you today with my first project post on Precious Remembrance blog.
Today's project is a card that you can give to anyone you love.
On this card I use " You can do it " sentiment from Positive Thoughts stamp set.
I just love how this stamp set came with so many encourage sayings.
Let's take a look at my card shall we ?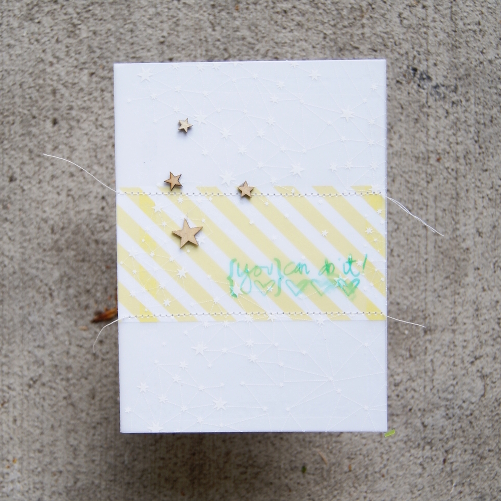 It's really easy to make. Only a few steps.
Here is my supplies and tool.
- White card base
- Yellow diagonal stripe paper
- Positive Thoughts stamp set
- Stars vellum paper
I started with cutting a wide stripe of yellow diagonal paper.
Adhere on to center of card base.
Then cut vellum paper and adhere on top of it to soften down yellow color.
Now we come to tricky part of this card.
Stamping on vellum !
Since there is no other color that I wanted to put-on this card more than this mint green color and I couldn't find any other ink that could stamp on multi surface so I have to stuck with this ink.
For a rookie stamper like myself it's really hard to leap my hand stable when I place stamp on to slick surface.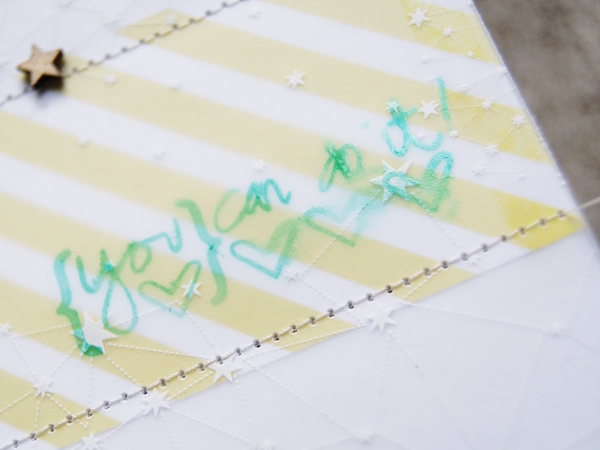 I took me about 4 tries to get it perfect.
But its finally works!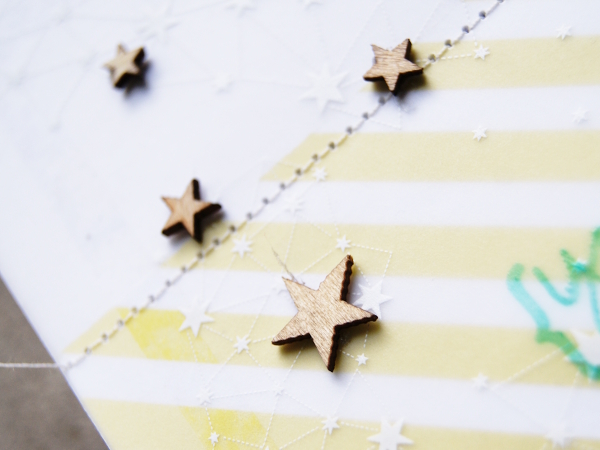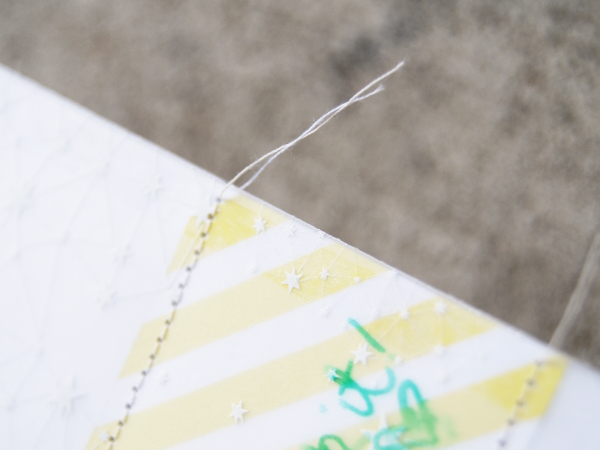 Thank you so much for stopping by and I hope you enjoy !