Happy Thanksgiving Stampers!♥  As most of you know, it's Thanksgiving day here in USA. Which means, a big celebration is going on everywhere here!:) Lots of yummy food, happy family gathering, parade, and lots of discounts/sales on your favorite retail/online stores.♥ LOVE!!!

Look! Are you ready to grab your favorite Precious Remembrance Stamps?  
Great deals in the shop right now. No coupon needed!:)
Yes! It starts now until December 01 (Cyber Monday). That's 5 days of awesome deals!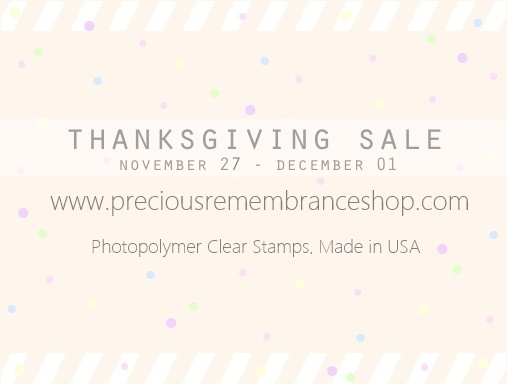 And for you my fellow stampers and friends……
Thank you. thank you .thank you SO much to all of you!
I can't thank you enough for being so supportive!
For letting me live my dream.. And joining me on this crafting journey.
I truly appreciate you..
Thank you.
♥ Dyane