Hello, everyone! Happy New Year!  It's Judy here, and I'm stopping by to share how I store my clear stamps.
I don't have anything crazy new to share, I'm guessing many of you store your stamps the same way.  However, I do have some tips that may be helpful.  I'm curious if anyone else does some of the things I do…let me know in the comments section!
Like Dyane shared in her previous post on stamp storage, I keep my clear stamps in clear envelopes like THESE.  I use my label maker to add the company name and stamp set name in the upper left corner of the envelope.
I store all of my clear stamp sets in a refrigerator drawer; I found mine at Bed, Bath & Beyond but you can find something similar at Amazon (like this one).  All of my clear stamps fit into one of these drawers.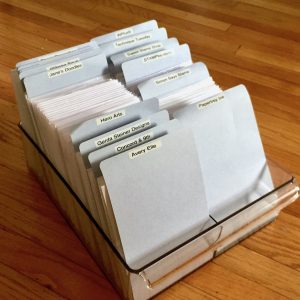 Keep in mind that I have a limited crafting space.  I use a corner of my laundry room (where a former closet existed until my husband took it out).  Therefore, I limit the number of stamps I can have — of they don't fit, I don't get them.  This philosophy has worked well for me — I try to purge often and only keep what I really use and love.  Needless to say, I have saved plenty of room for all of my Precious Remembrance Shop stamp sets!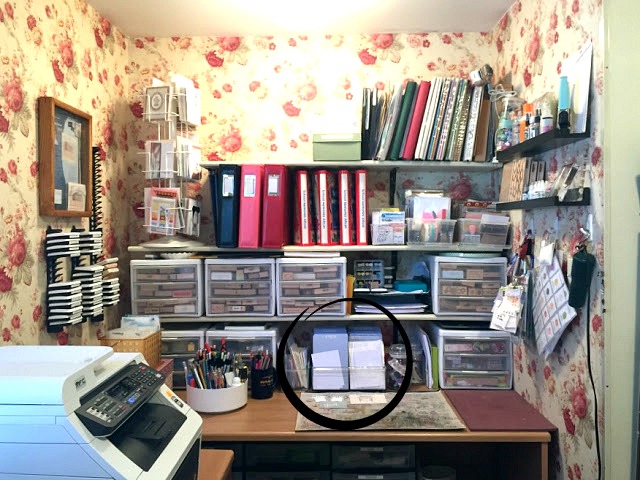 Since I am on the design team for PRS, I actually keep all of my PRS stamps in a cute little basket so they are always easy to reach and all together.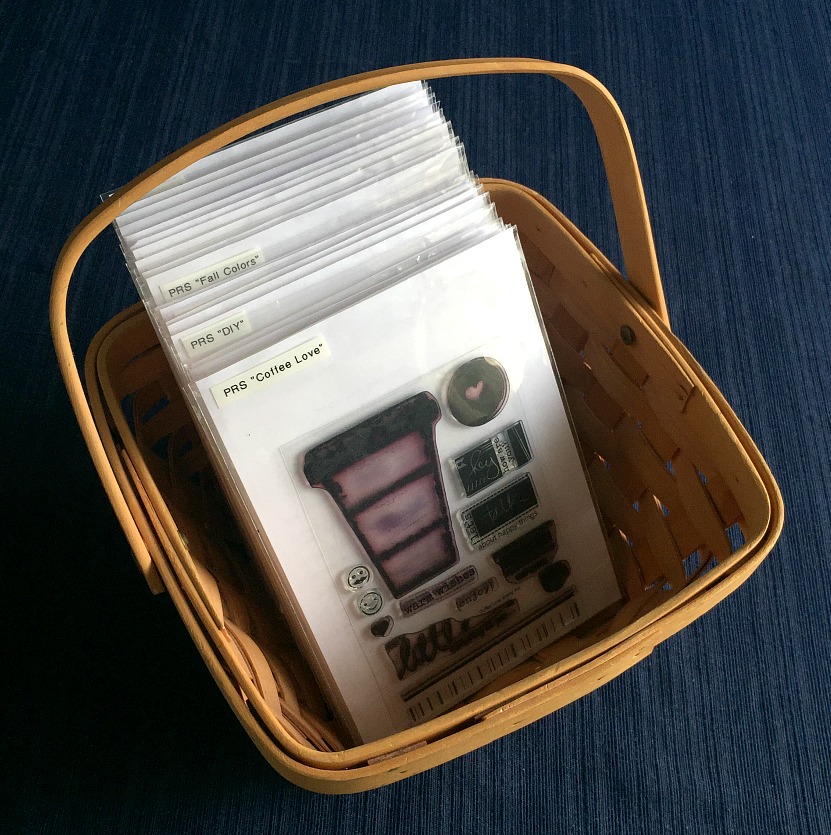 When I use stamps to paper-piece, I usually do several at a time and save the extras in the back of the envelope.  Do you ever do that?
For example, here are three favorite stamp sets on the front: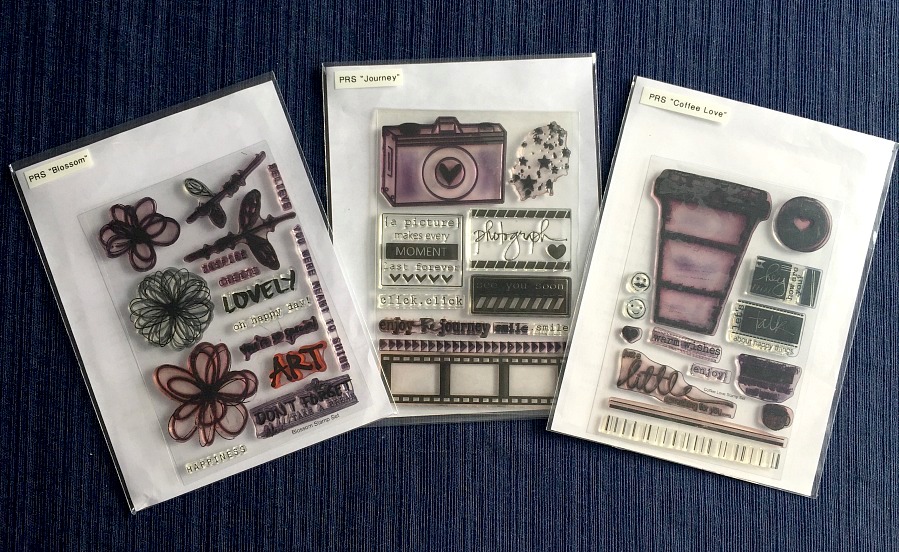 Here they are when I flip them over…see all the extra paper-pieced images? They are ready to use!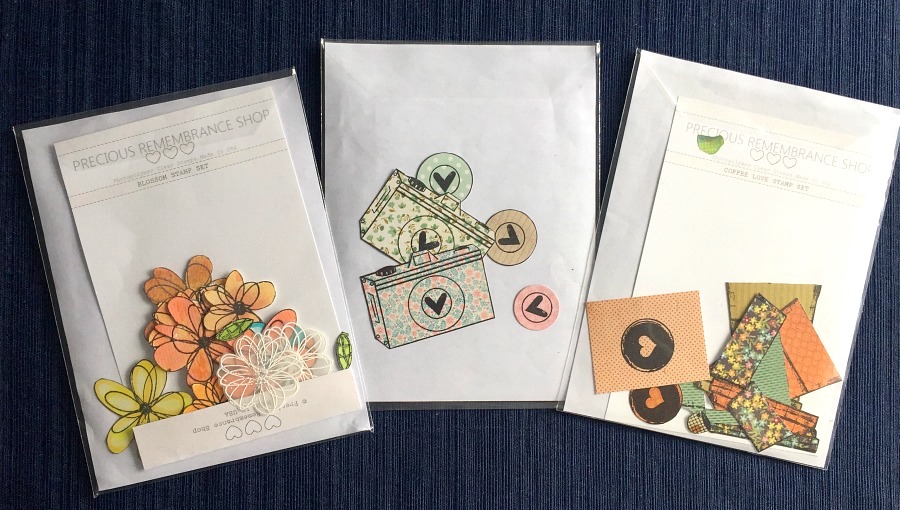 The other thing I do is save my post-it masks and store them on the back, like that little coffee cup image in the stamp set on the right (above).  Can you see it?  Its very helpful to have everything in one place when I start to make a card!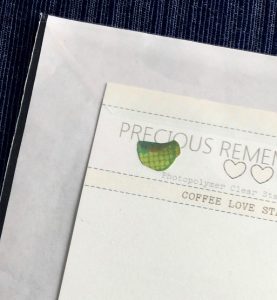 So, that's my own little way of storing my clear stamps.  I'm curious to hear what tricks and tips you may have and if you use any of the tips I've shared regarding paper-pieced images and masks?
Thanks for stopping by!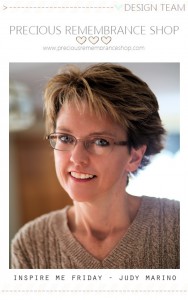 Judy's Card Corner