Hi friends!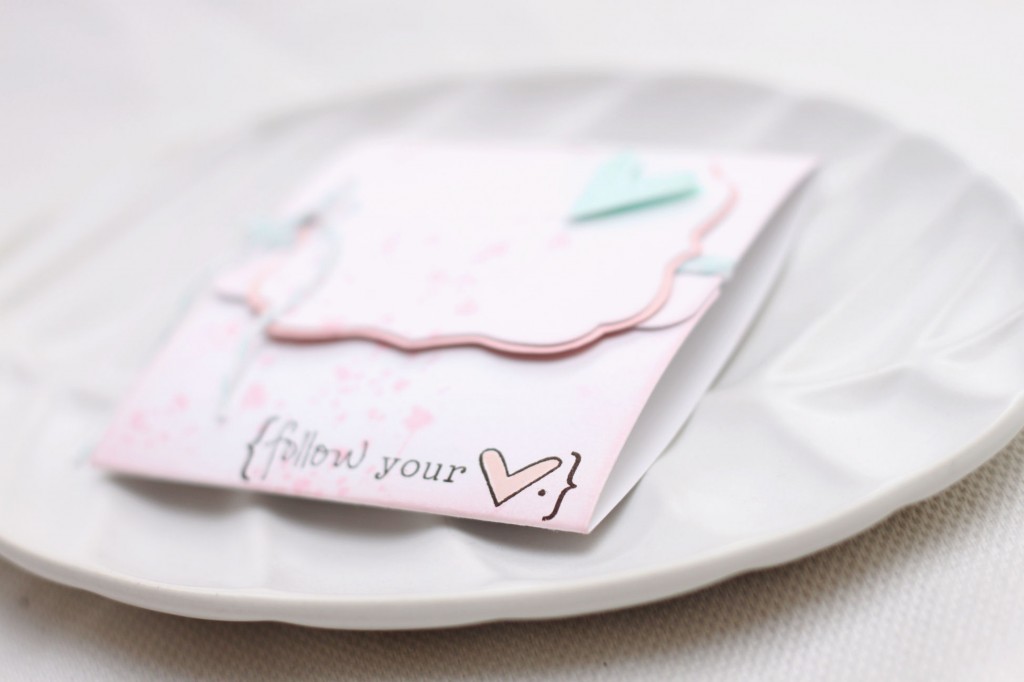 It's my first Saturday Creations post – and I'm so excited to be here!  We're all enjoying (hopefully a relaxing and sunny) start to summer.  With all the recent graduations, I thought the sentiment "follow your heart" from our Positive Thoughts set would pair up nicely with a nice gift-card…. what a perfect send-off for your college-bound grad!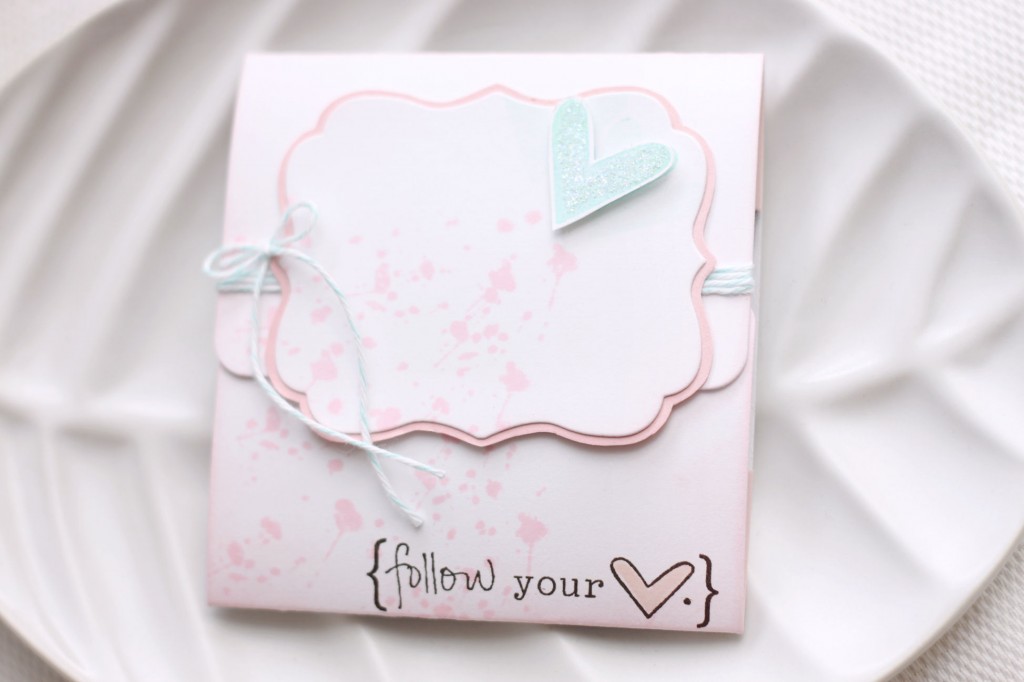 I created a little shooting star, by stamping the paint splatter repeatedly.  To make sure that I stamped it just the way I wanted it, I pencil-drew-in the "trajectory" I wanted the paint splatter to take – wider at the bottom left, and coming to a point where the bottom of the heart would rest.  Once I stamped the splatter trail, I simply erased my pencil lines.
I stamped a few hearts at the top: my main heart was stamped, cut out and glittered.  (I used a 2-way glue pen and added a diamond glitter overtop.)  But I also stamped (without re-inking) a few other hearts around the main one (it may be hard to pick them out from the pictures… but they're there!)  I love the variation and depth you can get by re-stamping without re-inking!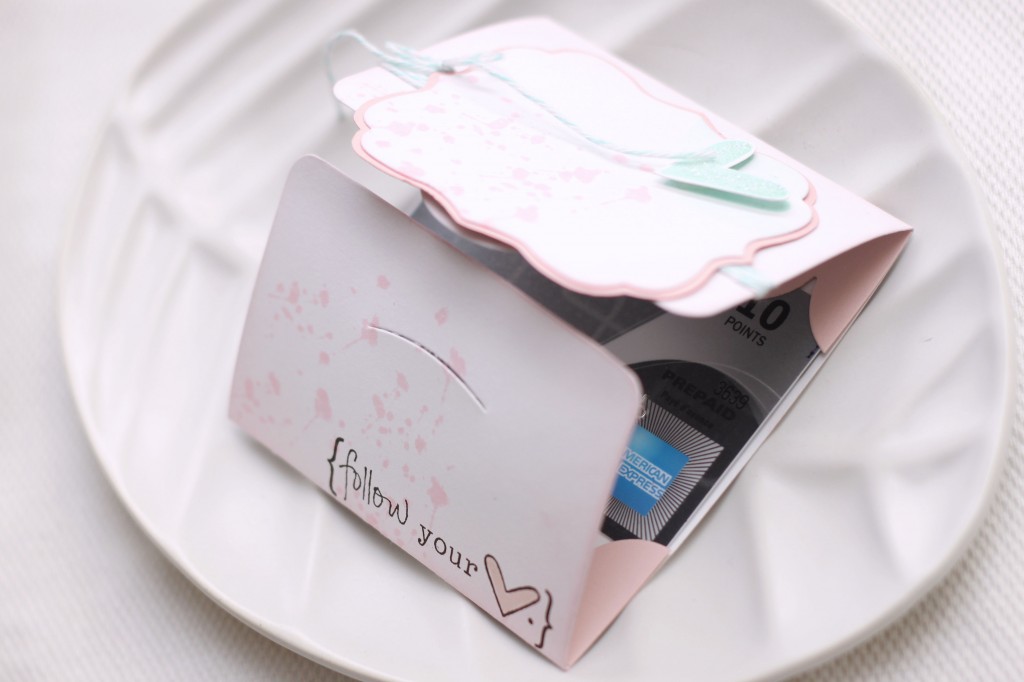 Inside the trifold card, I used a scallop border die to hold my gift card into place.  I thought it was a soft and pretty touch 🙂
I hope you enjoyed the first of my Saturday Creations with Precious Remembrance!