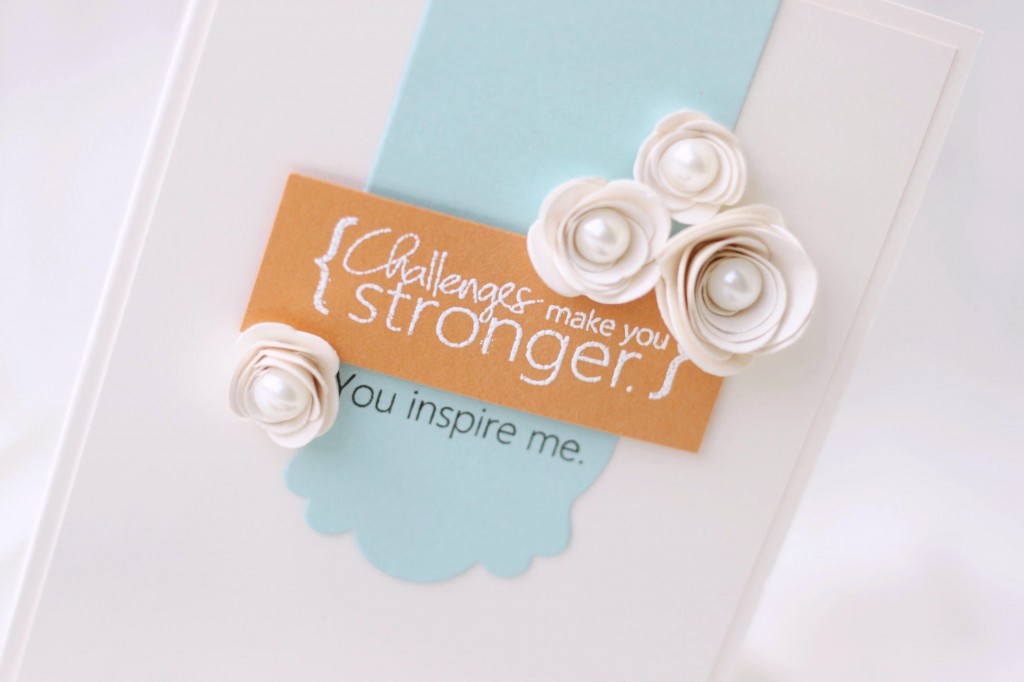 Hi friends!
Elena here, back with another Saturday Creations post.
Do you all pinterest?  (it's not just a website now, it's a verb… or it should be, with all the time I spend there!)  Sometimes, all I need to get the inspiration flowing is a beautiful print that I can translate into a card.
From this print, I created the layout of my card, and found the orange/blue color scheme.  I also love how the orange panel contained a large sentiment, while a smaller one was printed onto the blue flag beneath.  I thought it would be fun to take two different sentiments from the positive thoughts set and re-create that look: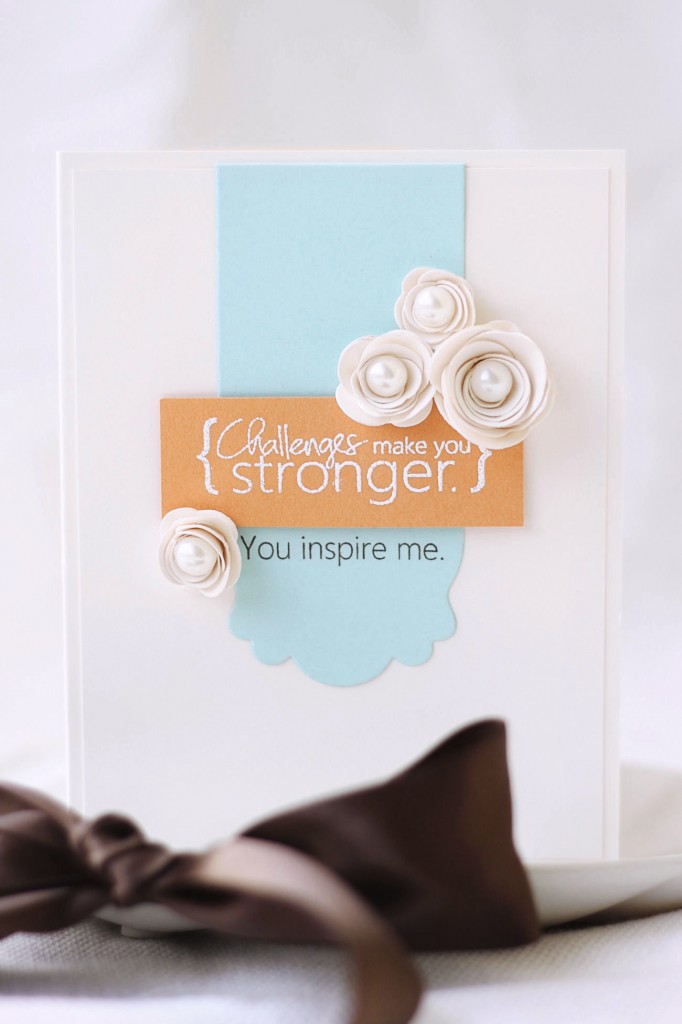 I used a cream-colored cardstock for my base and my flowers, embossed my larger sentiment onto the orange strip, and the smaller sentiment onto the blue flag.  This would be the perfect card to give someone who was going through a hard time.
 Hope you like it!