Hi friends,
Are you lovin' the chalkboard trend in decorating?  I think this is the one time in my life when I was trendy without knowing it: we installed a full chalkboard wall in our kitchen about 5 years ago, and it's the perfect backdrop to any party 🙂  But, since we're papercrafters, how about some different inspiration?
I'm thinking *this* may be our Christmas card this year… or maybe *this one*…. or *this one*… I can't help it – I love them all!
My card today draws inspiration from both the subway art that is so popular, and these chalkboard designs: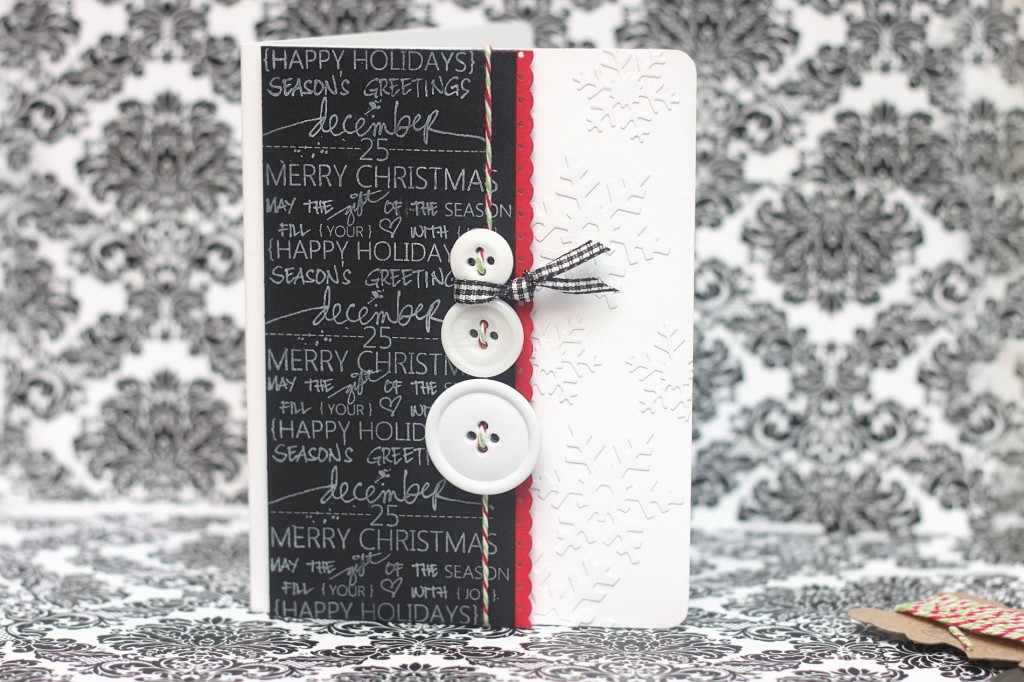 Creating this card was as simple as loading up different sentiments from our Christmas stamp set, and stamping them in white ink onto a strip of black cardstock.  I added some white snowflakes to the white card-base, and separated the white and black with a dainty red scallop cardstock trim.  For a fun accent, I created a snowman by stringing up 3 different sizes of white buttons, and tying a little scarf of black & white gingham ribbon around his neck.
I hope you like what I've created!  Until next time…