Welcome back to the blog, everyone!  Hasn't it been a great week of inspiration so far?  I'm here to share a 'first' for me…stamping on clay to create embellishments.  I've seen this done by lots of friends out there, and have seen similar looking manufactured embellishments, but have never given it a go, myself, until now.  I'm not a 'clay person' so if I can do it, anyone can!  It took just a little experimenting to come up with this pretty tag style embellishment using an adorable image from the 'Thanks Set'…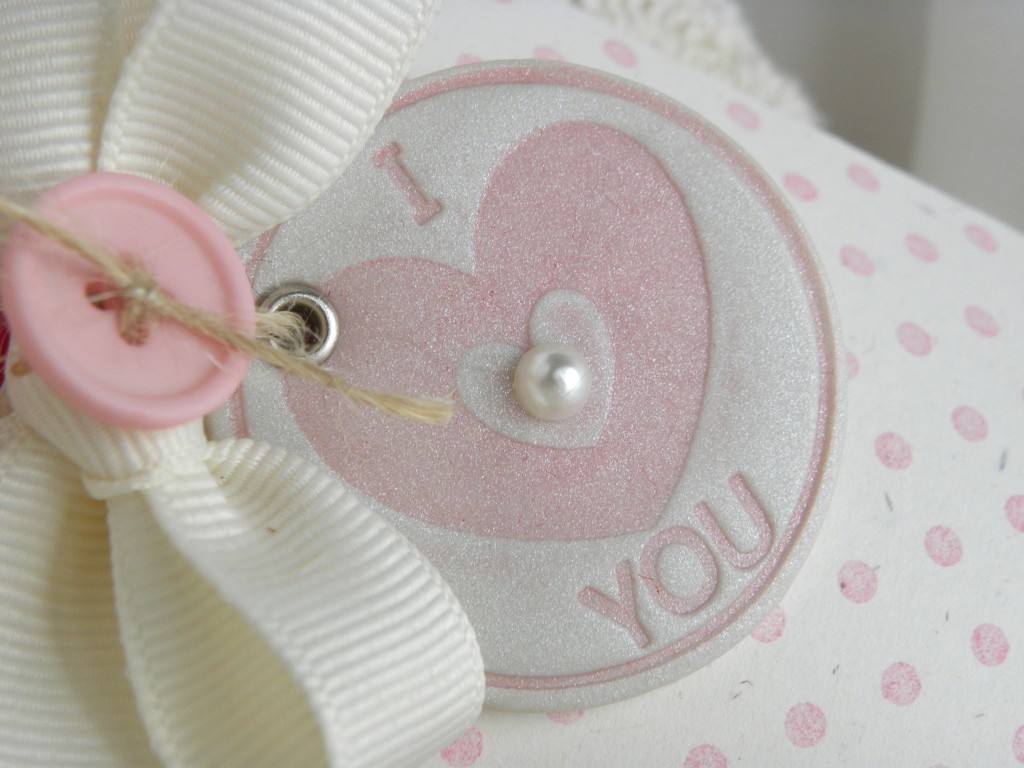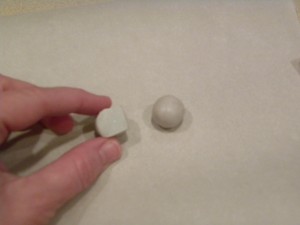 I started with about a 1/2″ block of clay and rolled that into a ball.  (This particular clay is an off-white  pearlescent one from Sculpey, and almost looks the exact same color as the parchment paper I worked on.  Doesn't make for the best photos!)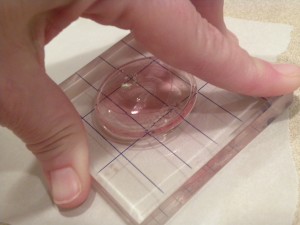 To get that ball into a fairly symmetrical circle that was as smooth as possible on top for stamping, I found through trial and error that my best bet was to place a scrap piece of parchment paper on top of the ball and then use pressure while twisting the back side of my stamp block back and forth, and sometimes sliding it in small circular motions until I got the size I wanted  (around an 1/8″ thick).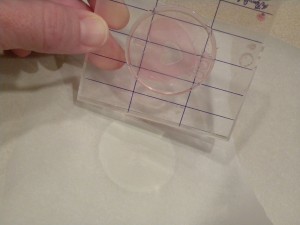 By leaving the stamp on the top of the block, it was really easy to tell whether or not I had my circle of clay the right size or not.  I wanted it just slightly larger than my stamp.  Once I had that, I peeled off the paper, inked up the stamp and stamped.  I found some of my inks with a dryer consistency didn't transfer the ink so well.  This SU ink in pink was perfect!
After baking my new little creation according to instructions, my initial thought in using it was to add it to a simple felt pocket for a pack of M&M's as a little Valentine treat.  But I had a pillow box already cut and was curious to see how the pack of M&M's would fit in it.  I cut one end of the pillow box off, leaving it as long as possible and assembled it…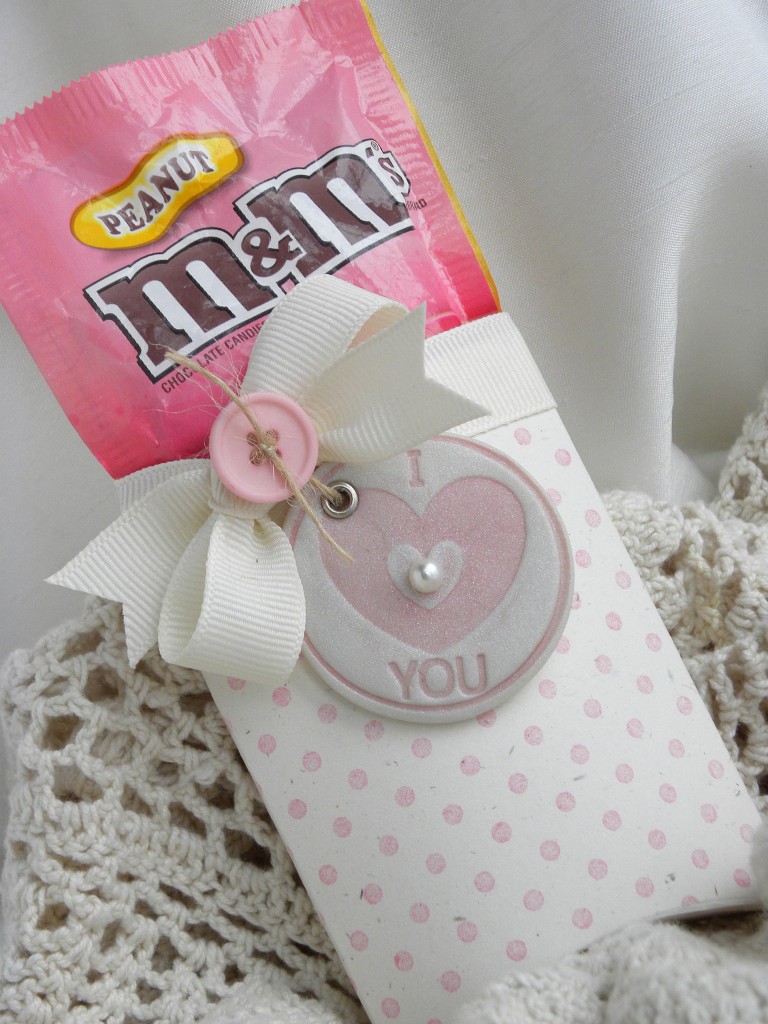 …PERFECT!  It was the same look I was going for with the felt pocket idea, but with a LOT less time and trouble!  I kept the rest of the project simple and let the handmade embellishment take center stage.  This was worth every minute of experimentation!  Most of the short time it took was spent finding  inks with the best color and consistency.  I really loved the end result and thought this sweet stamp was perfect for the technique.  If you've tried this before and have any tips to share, I hope you will!  So glad you could visit today, and hope you'll stay tuned for all the inspiration yet to come with the "Thanks Set'!