A little sunshine for you on this very snowy Montreal morning.  I crafted what I don't have at the moment: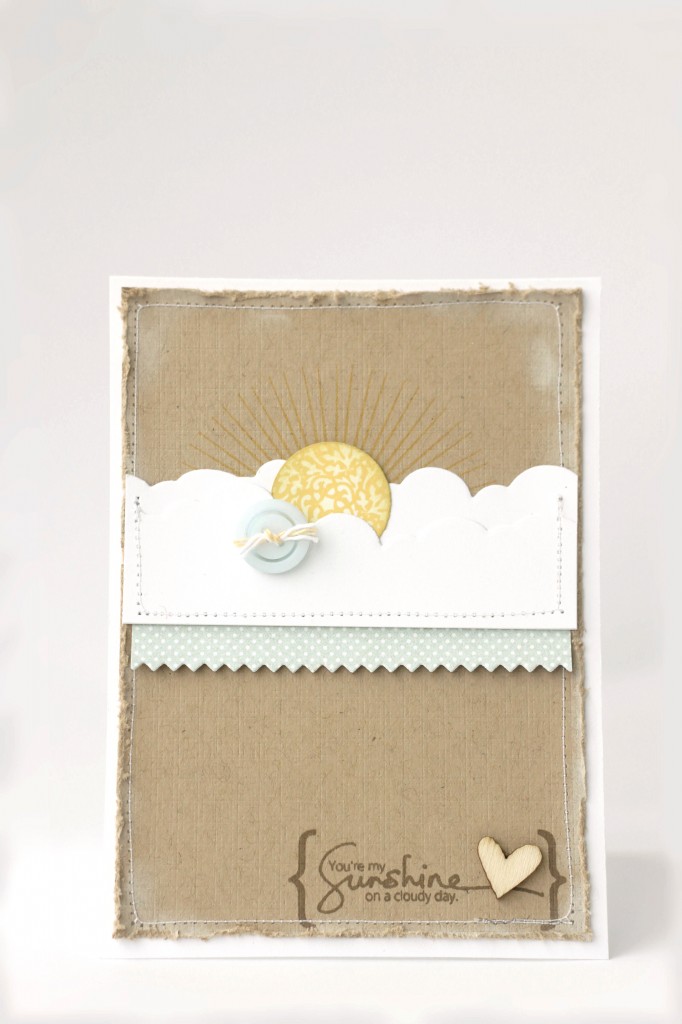 I stamped the "you are my sunshine" sentiment onto a kraft panel, and ran it through my die-cutter with an impression plate for some texture.  I gave the edges of the entire mat even more texture by rough them up with my open scissors.  And, for still more texture, I sewed the edges of the entire panel (but not to the card base, as I don't like opening up a card and finding all the loose threads.  It's a "stitch-for-show" – ha)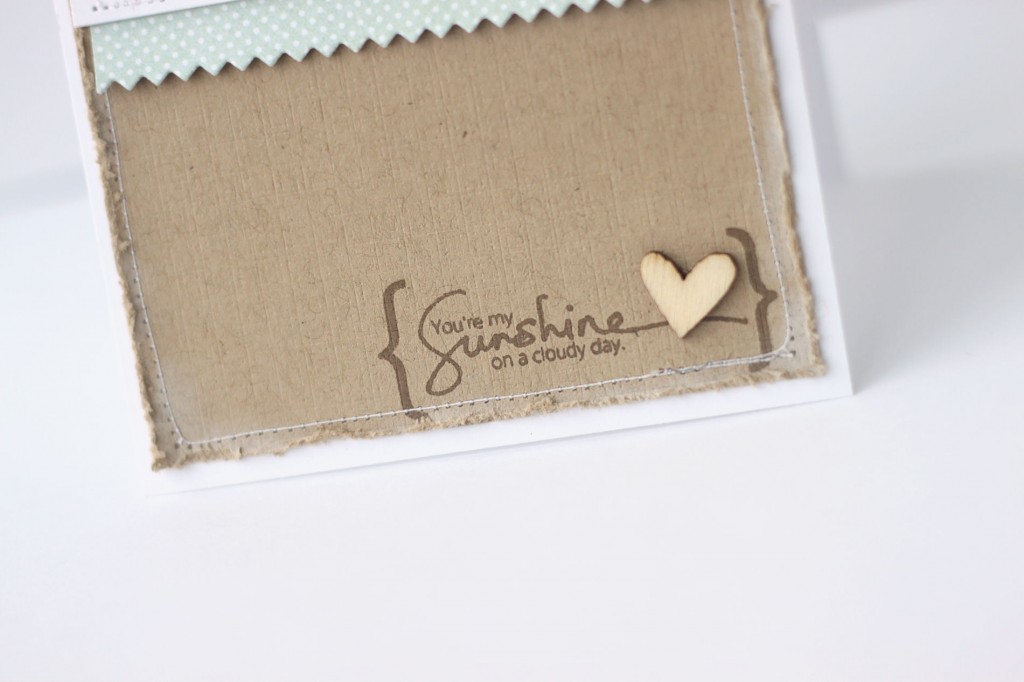 I think I've made it my mission to use a wood-veneer heart on every single Precious Remembrance post that I do in the month of February *wink*  They just compliment the handwritten sentiments so well!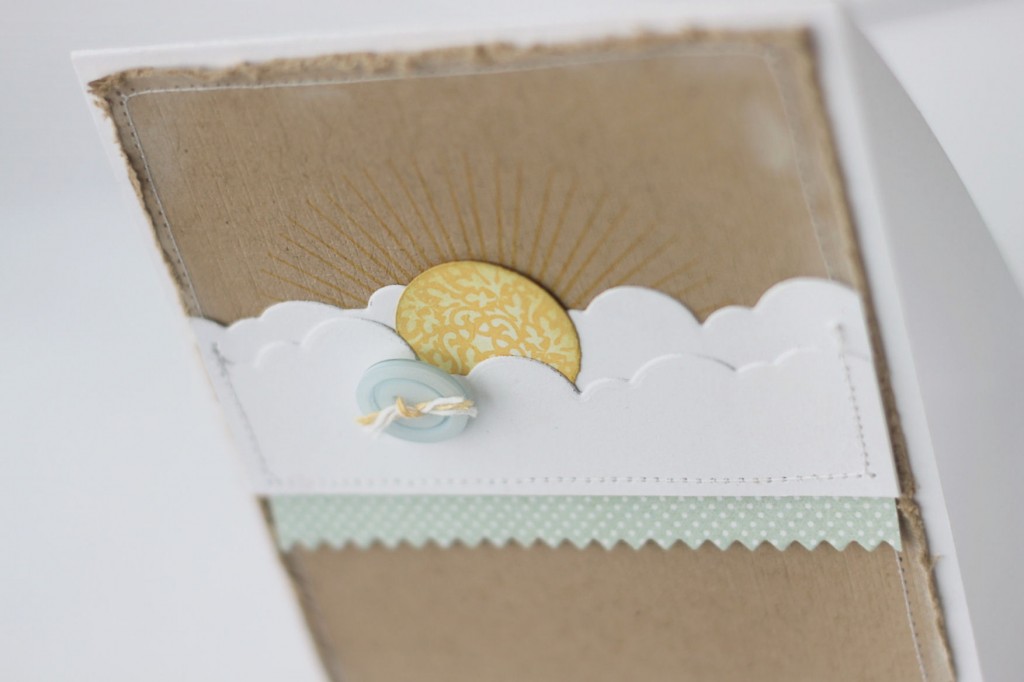 The sun and clouds are my favorite elements.  I die-cut a cloud border (from clear and simple stamps) and nestled my sun in between two layers.  The sunburst (from Wplus9) in the background gives even more depth to my little scene.  And since we're talking "cloudy days" I thought I should add a few blue elements: the little polka dot strip underneath the clouds, and the blue button (threaded with yellow and white twine, for an extra peek of sunshine!)
I hope you like it!  Come visit me on *my blog today* – I am celebrating my blog's 2nd birthday with a little swag…. and there may even be some Precious Remembrance being gifted out!