So glad you could join us again today for more inspiration using the 'Thanks Set'!  I love this fun word search image that's included in the set…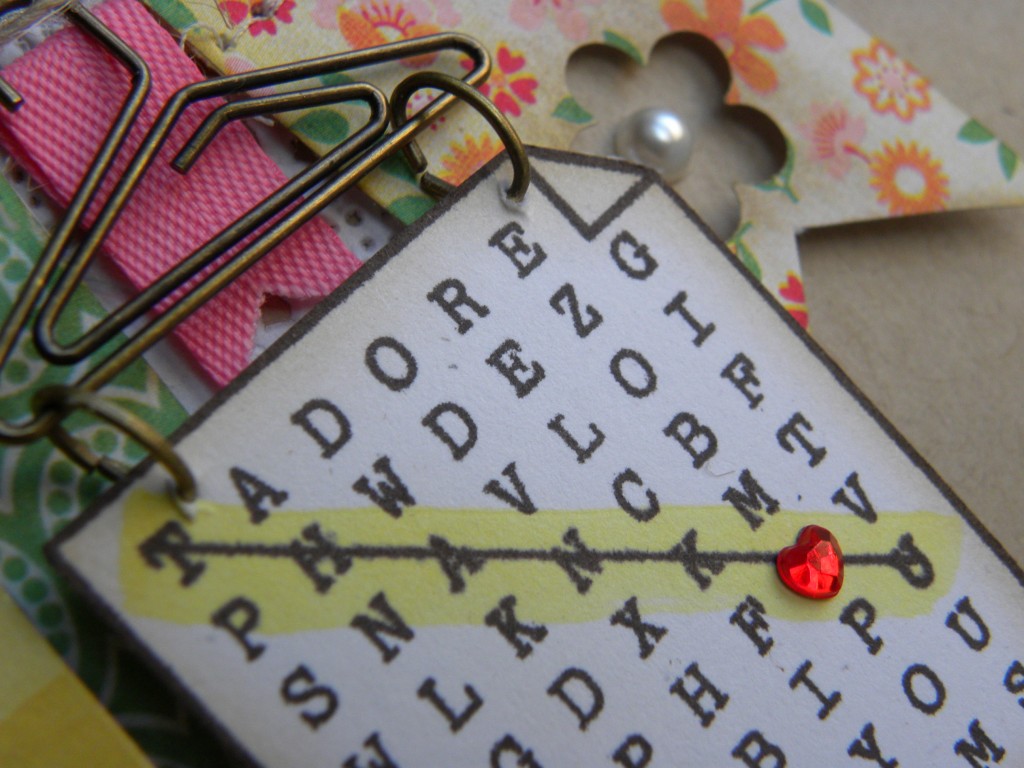 …and I love all the little 'hanger' embellishments I've been seeing around.  I was really hoping the size of the word search image would match up with the size of the hanger, and I was in luck!  After stamping and cutting out my image, I highlighted the 'THANK U' sentiment with a Copic, and used some jump rings to let the image 'dangle' from the little hanger.  Then I hung it among some sweet banners…more things I love…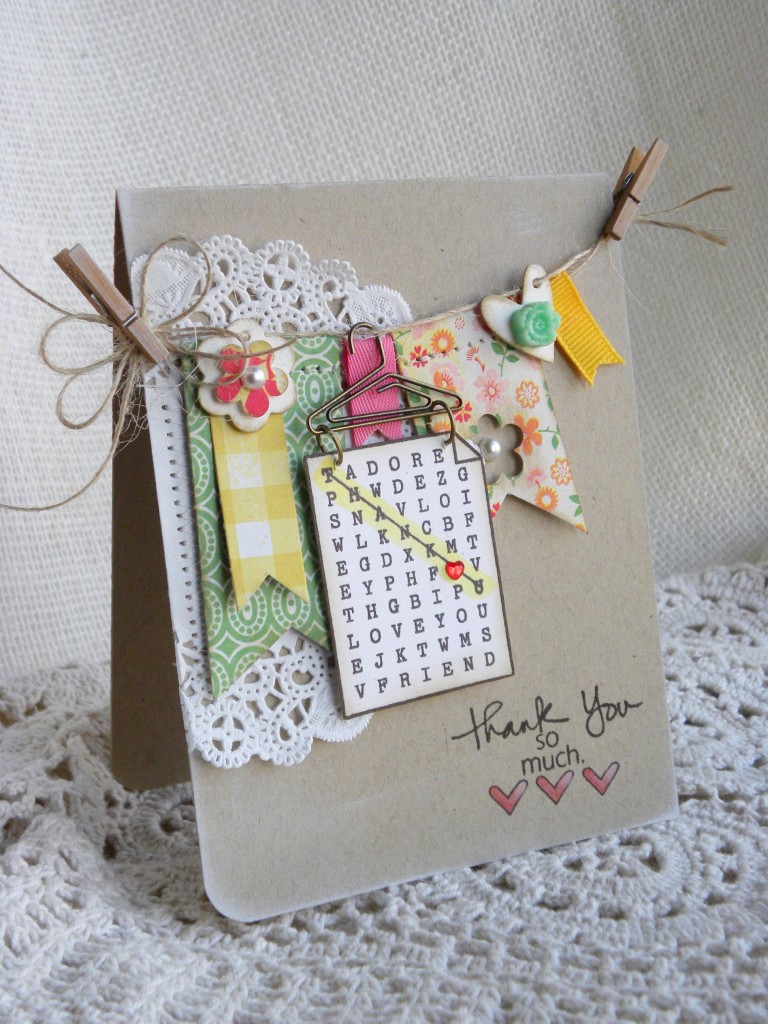 Foam tape helped in adding dimension, and two pieces of twine allowed me to layer all the pieces exactly the way I wanted.  Since the word search/sentiment is more like an embellishment, I wanted to reinforce it's message with another, more traditional sentiment from the set.  I masked the border that is around this sentiment with scotch tape while inking, and then removed the tape before stamping it at the bottom of my card so that only the sentiment would show…no border!  My watercolor pencils gave a soft look to the sweet little hearts.
And I think that's it for your Friday inspiration!  If you've missed out on any of the posts this week, you really should take a look around…the creations the rest of the girls have put together are amazing!  I've been inspired with each and every one!!!  Saturday always holds a treat, too!
Enjoy your weekend, and thanks so much for taking the time to stop in!