Today I have my next post as this month's guest designer for Precious Remembrance Shop!! I am enjoying the Thanks Stamp Set so much this month, and am excited to share my projects with you!
Last time I went pretty clean & simple with my creations, so for today's post I focused on a more layered, product-oriented style. The Thanks Stamps set was the perfect match for the product that I used on my cards today! Up first is a card using some brand new Studio Calico and some other fun embellishments!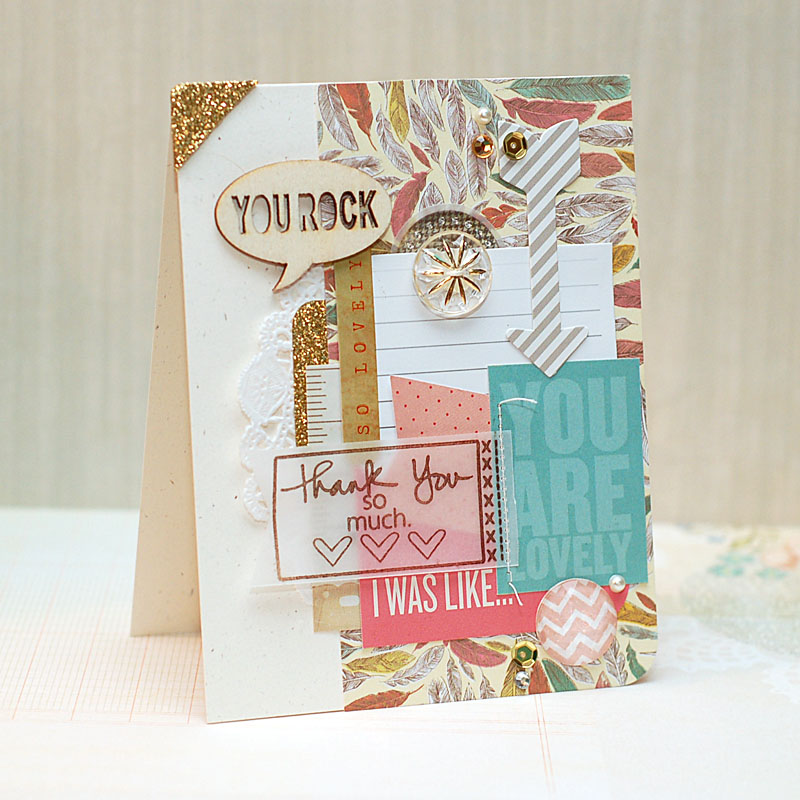 Instructions:
1. Make A2 card from oatmeal cardstock, then round the lower right corner.
2. Cut a strip of feather paper, and round the same corner.
3. Layer the feather paper to the right side of the card, with a doily & gold tab peeking out under the left side.
4. Add a tape measure sticker over top of the doily & gold tab.
5. Layer a journaling card, sentiment card, a pink banner, and a vellum banner together.
6. Stamp the sentiment to the vellum, set with heat, then stitch along the right side of it.
7. Adhere the entire block to the front, then tuck a jeweled circle sticker under the top.
8. Add a diecut arrow & wood veneer conversation bubble to the front.
9. Accent with a clear button, printed rhinestone, sequins & pearls.
10. Add a gold photo corner to the upper left to finish.
This next card turned into a love card after all was said & done…ha! I made a comment on my blog the other day that I can never have enough love themed product because the majority of my cards end up being about love in some way, sort or fashion! I paired the Thanks Stamp Set with some brand new Glitz Design product for this card, and they worked together perfectly!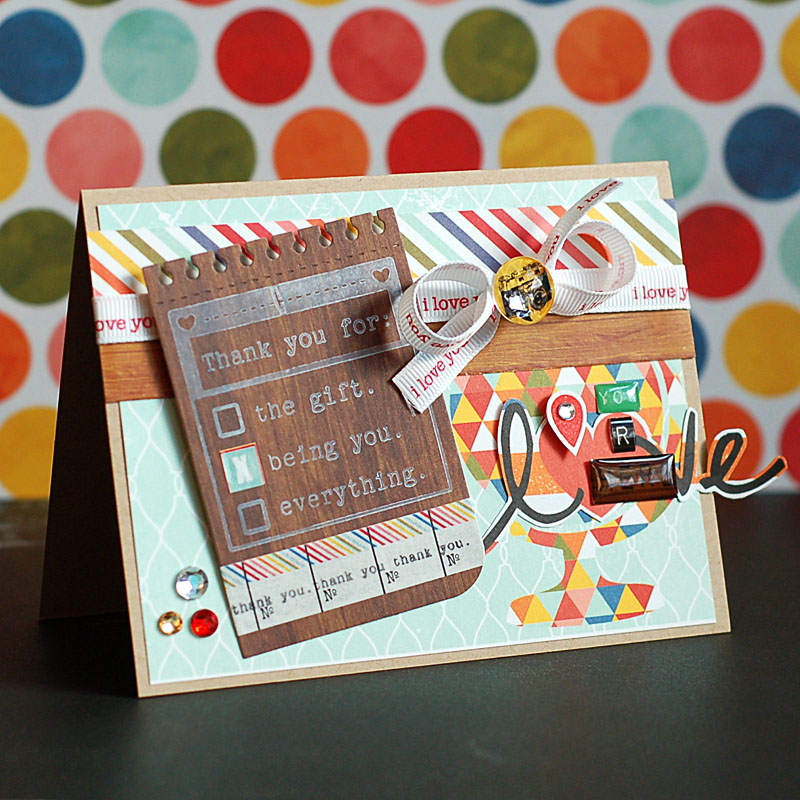 Instructions:
1. Make A2 card from kraft cardstock.
2. Cut background paper slightly smaller, then adhere.
3. Cut a rainbow striped paper block, then adhere to the top.
4. Add a strip of woodgrain washi tape to the bottom, then tie ribbon around the middle.
5. Add a jewel to the center of the bow.
6. Diecut a notebook paper shape from woodgrain paper, then stamp the top of it.
7. Add a strip of washi tape underneath, then add the rest of the stamped sentiments to the top of it.
8. Add an X to the stamped top, then adhere the entire piece to the card front.
9. Fussy cut the Love piece, then adhere with a geotag symbol, epoxy stickers & a jewel to the globe in the background.
10. Accent the lower left corner with jewels to finish.
I hope that you've enjoyed my cards today!!  Have a wonderful rest of your Tuesday!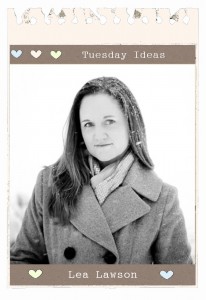 My Blog: Lea's Cupcakes & Sunshine