Hello everyone!  Hope this Friday is treating you well!  Geri here, with my last project using the new Journey set!  We celebrated my husband's birthday this week and I was in need of a card, obviously.  I planned on utilizing some mini prints on a card my kids and I could give him together, but even mini prints were just to big for my card.  So…plan B was to go a little bigger and just kind of make it a 'card in a frame'…sort of a mini scrapbook page.  I really wanted to use the film strip images with my photos and found a fun way to do that…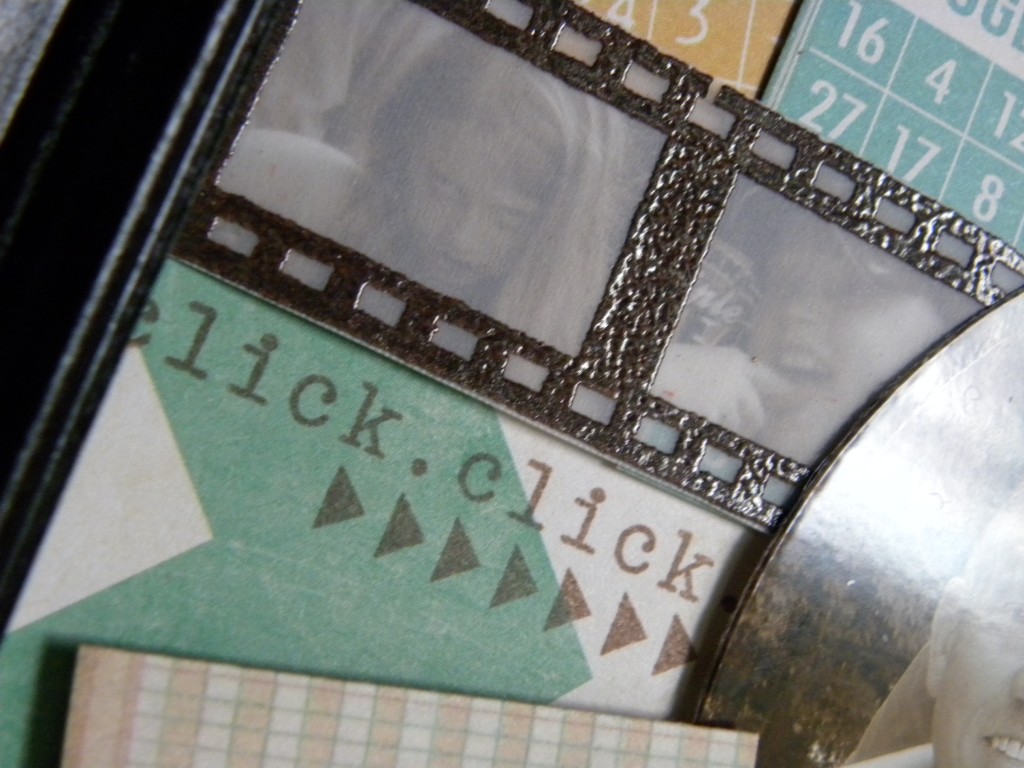 I don't know about you but, I can never get away with taking only a serious family photo…we always have to take 2 or 3 goofy ones…I don't even try to argue about it anymore.  So I heat embossed a couple of  the film strip/negative images on vellum and cut them out.  Then I cut those goofy little faces out of my photo and adhered them to the back of the embossed strips to show through.  I like that the vellum made the photos subtle enough that I could include them without taking away from the larger family photo.  The Chestnut embossing powder gave my filmstrips a fairly realistic color, too!  You can see I used the arrows and a couple sentiments from the Journey set…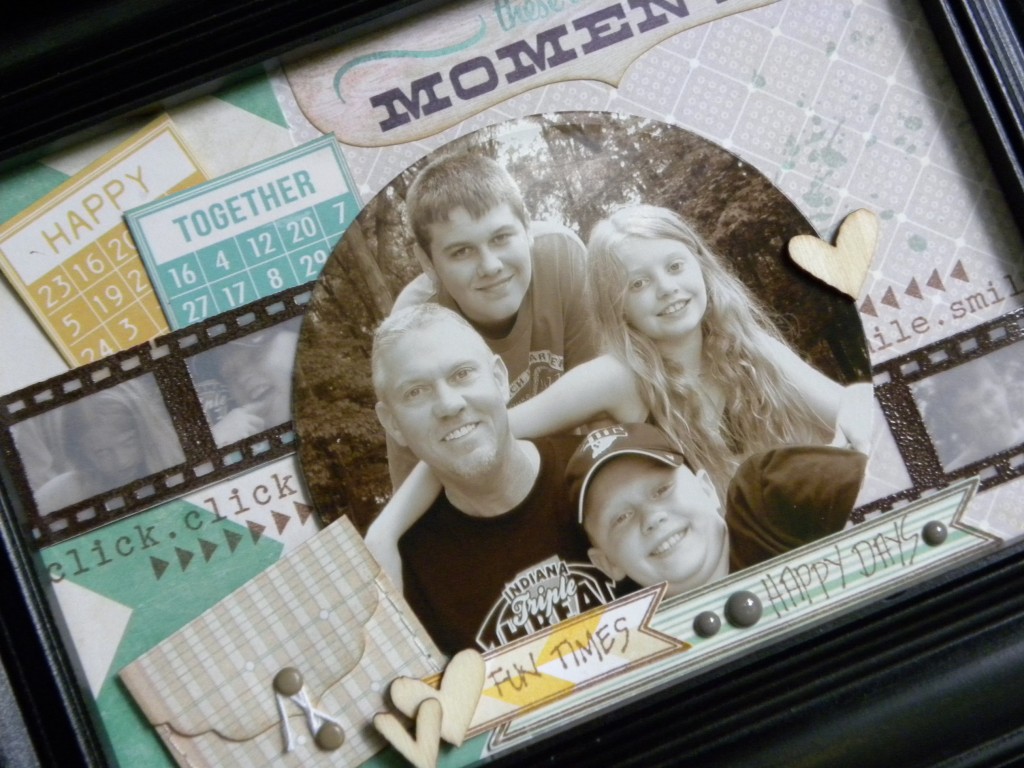 …as well as sentiments from the Friends  and Love set, and the paint splatters from the Positive Thoughts set.  I also made a tiny little envelope to hold a miniature sized birthday greeting that includes the kids' signatures inside.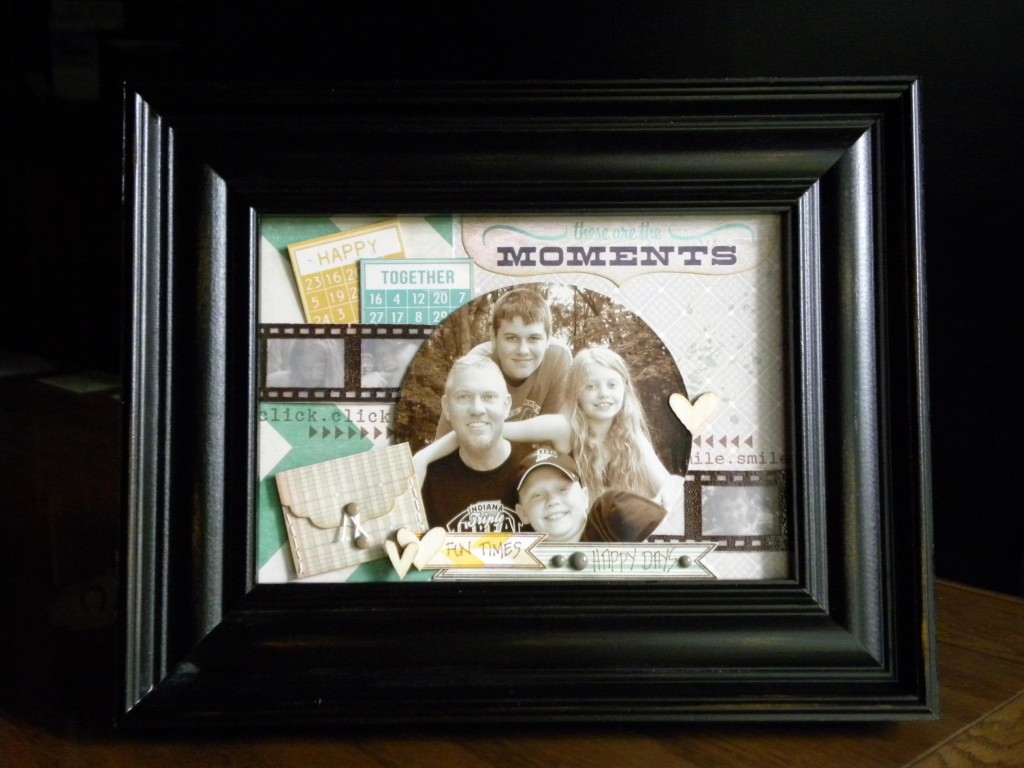 When all was said and done, I had a special little keepsake in a 5 x 7 frame for Daddy to keep on his desk to remind him of his special day all year long.  (And I don't think he'll mind at all not getting a 'card' this year!)
Thanks so much for joining me today!  Hope you're inspired and can find some time to get crafty this weekend!