I'm back with another Saturday Creation using the Journey Stamp Set: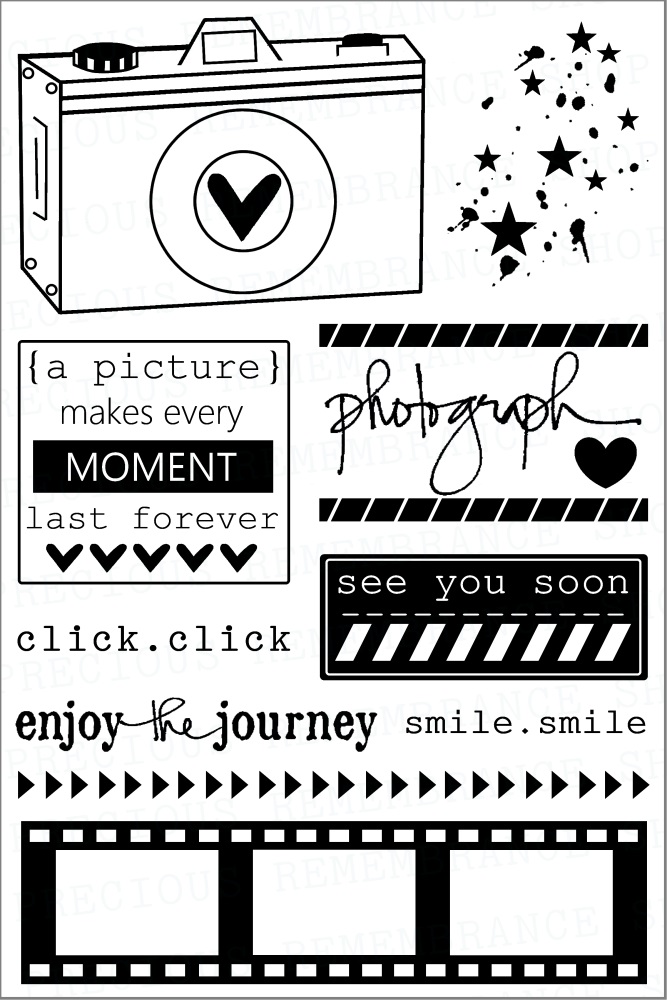 Have you every purchased a stamp set because you wanted one of the stamps in particular?  I know I have!  Well there is one stamp in the Journey stamp set that fits that bill and can be used for almost any occasion:
~enjoy the journey~

I LOVE how "enjoy and journey" are in type set and "the" looks handwritten!  How Perfect this sentiment is for the going away card I made below: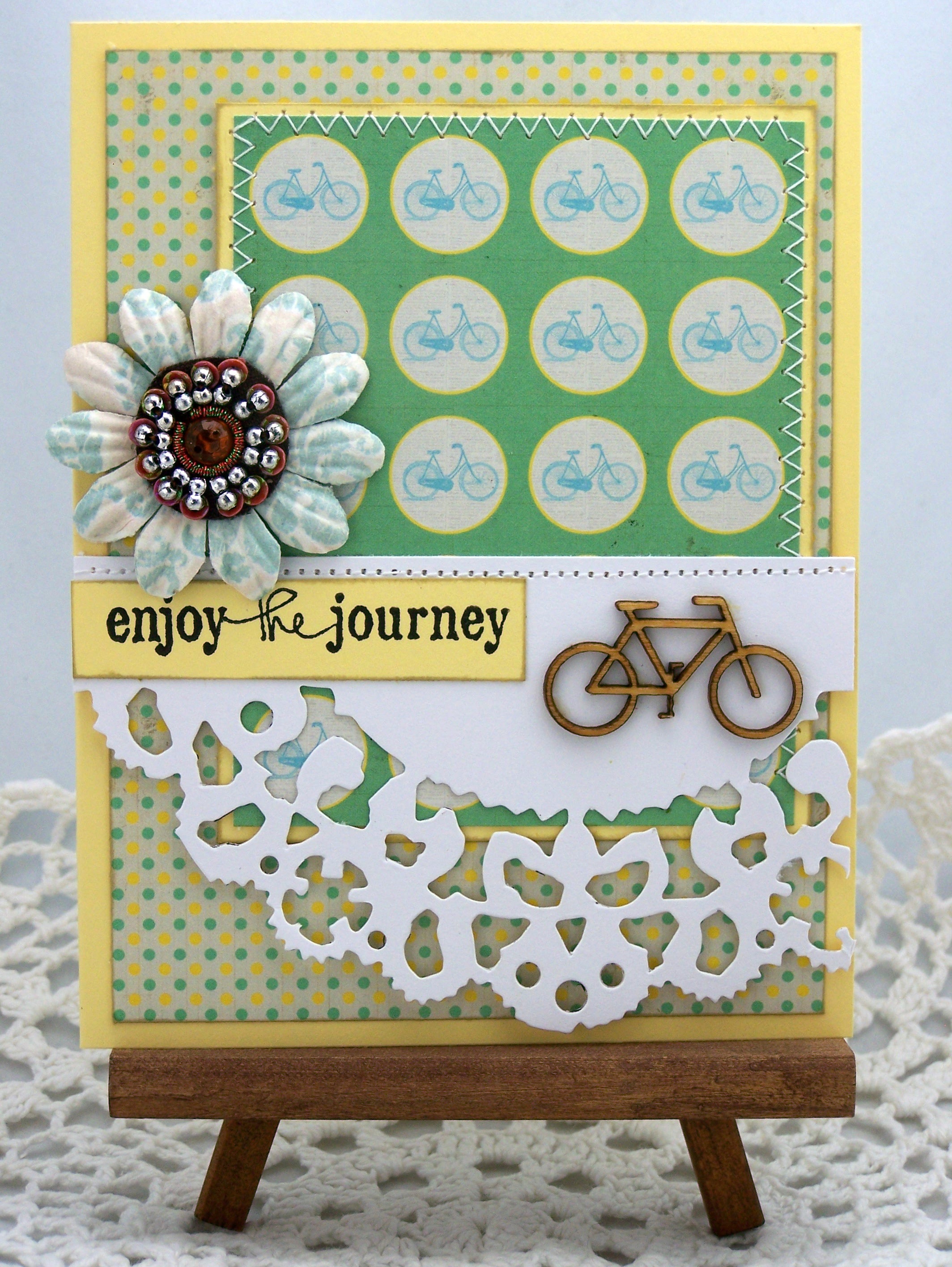 Sometimes all you need is a FAB sentiment like this one, some paper with bicycles, and a wooden bicycle embellishment to make a really FUN card!
Oh and just one more tip ~ add something unexpected to create further interest.  How about a flower with some bling in the center to mimic the color of the wood and the wheels on the bicycle?!!  I think it just finishes this card.  What do you think?
Thanks for stopping by for another Saturday Creation!