Welcome back, everyone, for more inspiration using the new Holiday Wishes stamp set!!!  Today, I'm focusing on the two borders that come in the set, to create a background pattern.  While my original intention with those borders was 'plaid', I decided to stop with just half the plaid…stripes, right?!;)  They have such a festive look at the holidays, anyway…especially when some of the stripes are metallic…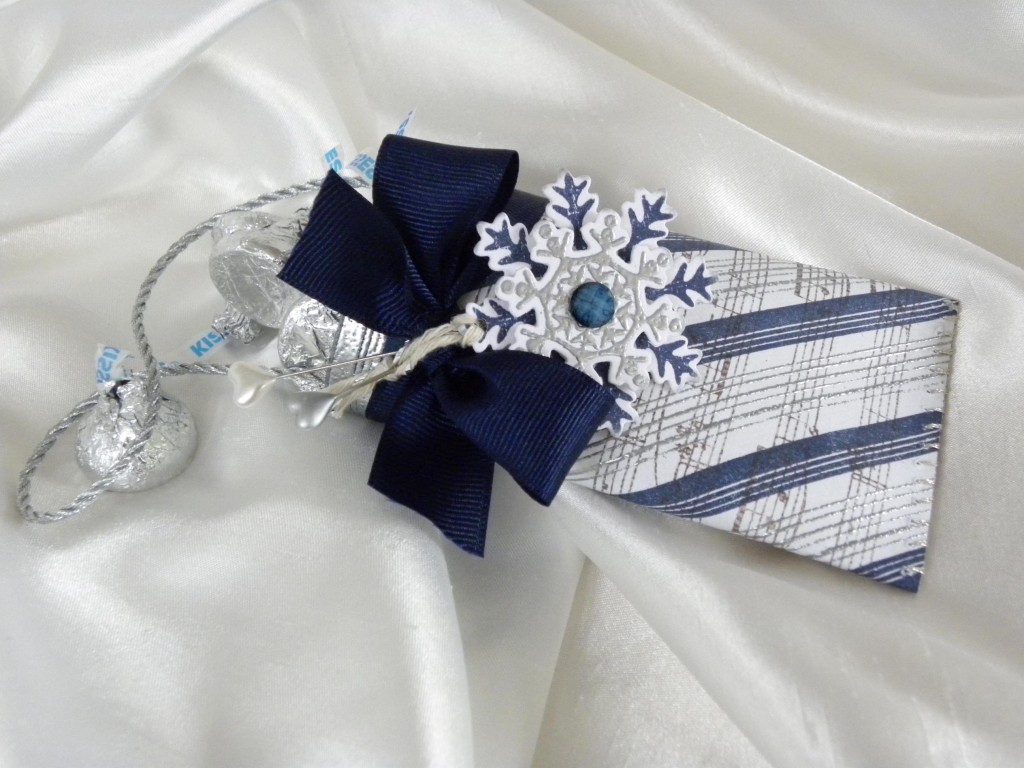 …What an elegant look that deep navy has paired up with the silver embossing, ya think???  I'm sure you've seen these little treat holders made from toilet tissue rolls.  And if you don't like the thought of giving a gift made from a TP roll…you really don't even need it, as long as you have some nice sturdy paper…about a 4 1/4″ x 6″ piece (I think most nice DPs are sturdy enough!).  The border stripes in the Holiday Wishes set are more than long enough to stamp on a diagonal across the strip of paper.  I stamped the navy first with one of the borders, then filled in with my embossing pad/silver powder and the other border.  Once the piece is stamped, a cylinder can be formed, with or without the tissue roll, with about a 1/4″ overlap for adhering.  When that's done,  just flatten the cylinder at one end and adhere or stitch.  (Machine stitching is really fast and secure!!!)  Lots of pretty trims can be added to embellish the bottom, but I hand stitched mine with metallic thread and kept it simple on this one.  Next a handle is added at the top and the top edge can be trimmed out with any number of punched paper borders, laces, pom pom trims…the options are endless.  I just used some pretty ribbon so that I could have a festive bow at the top of mine.  You see that little bit of silver stripe above the bow???…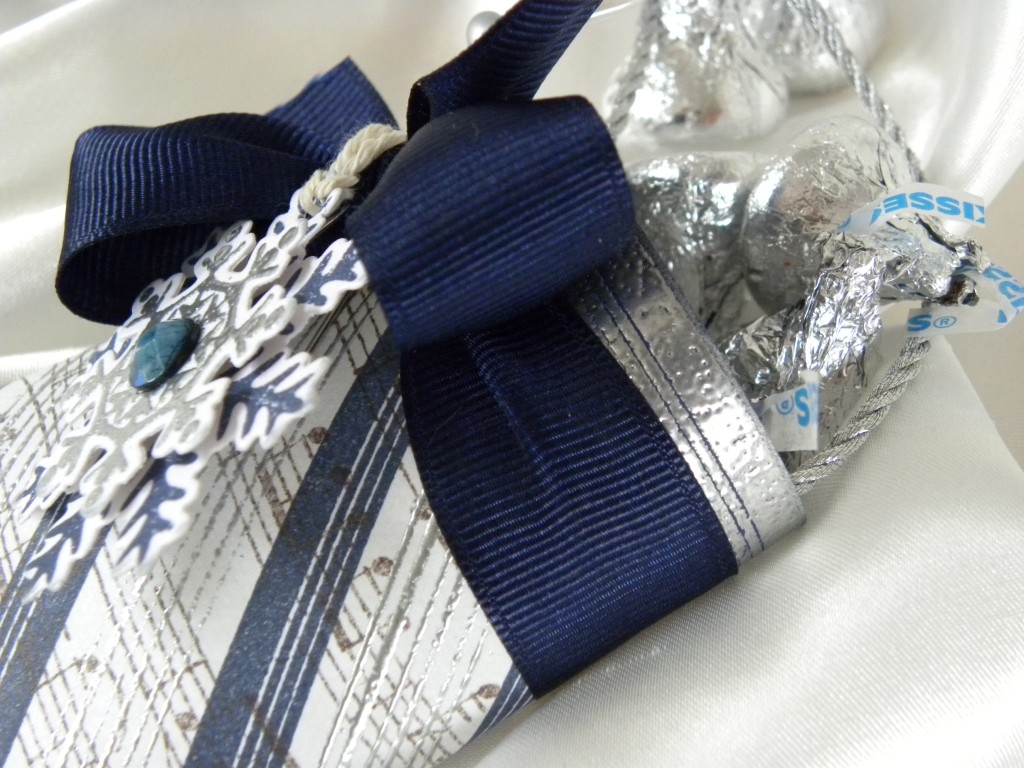 …I wanted to have a pretty finished look just above the ribbon/bow so I heat embossed an additional silver stripe on my navy paper, trimmed it down, and adhered that to the top edge before tying the ribbon around. I've added the additional embellishment of some pretty layered snowflakes, but again, the options are endless here, too, with tags, bells, sprigs and berries, etc.   I used the stamps to create a matching note card to accompany my treat, and chose a sentiment of thanks.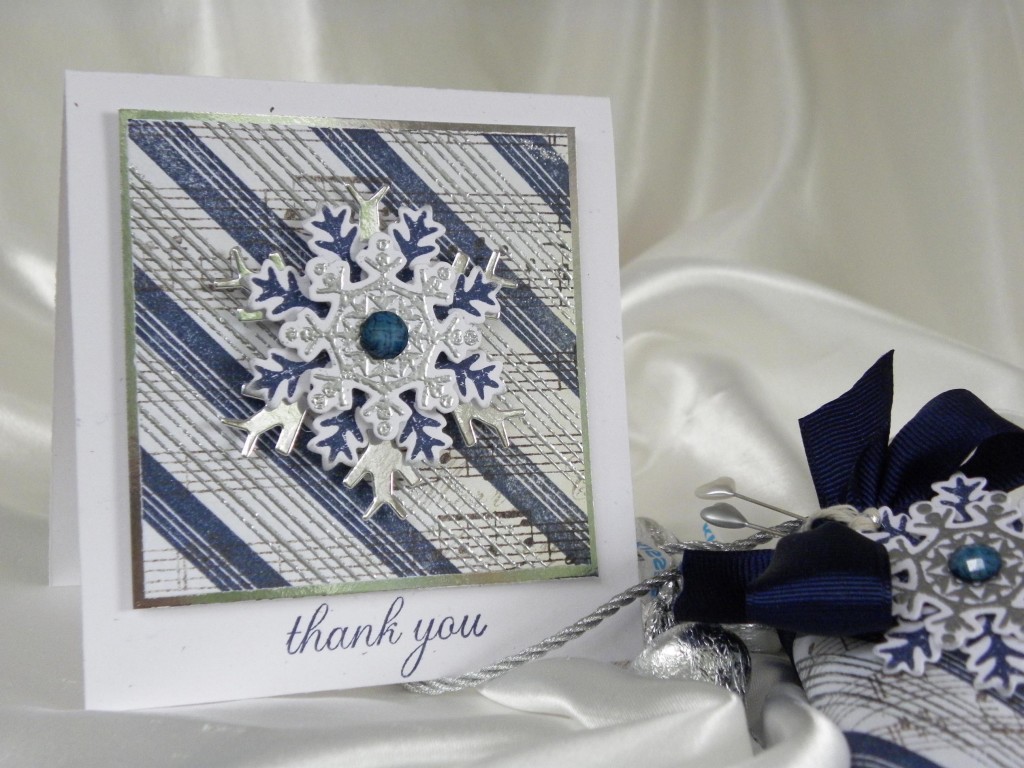 I thought it might be nice for a special someone who has made a difference in mine or my kids' lives throughout the year…someone I can't necessarily purchase a gift for, but want to remember at the holidays by saying, "Hey…I really appreciate what you do for us, and I hope you have a great Christmas!!!"
And there you have it…a festive little holiday creation that's as easy and fun to make as it is to give!!!
Thanks so much for stopping in today!