Hello Blog Friends!  Today for Saturday Creations, I used our Holiday Wishes Stamp Set to make a wine bottle tag for a New Year's party gift!  I LOVE how I could mask some of the words on the stamps so it looks like it was made for New Years!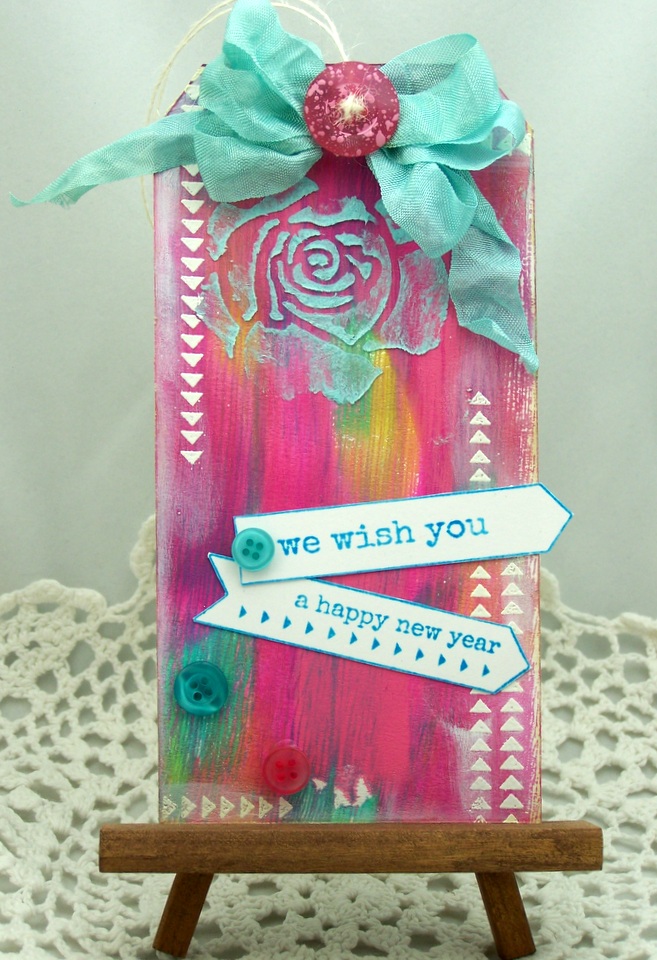 I created the background with acrylic paints and a gelli plate.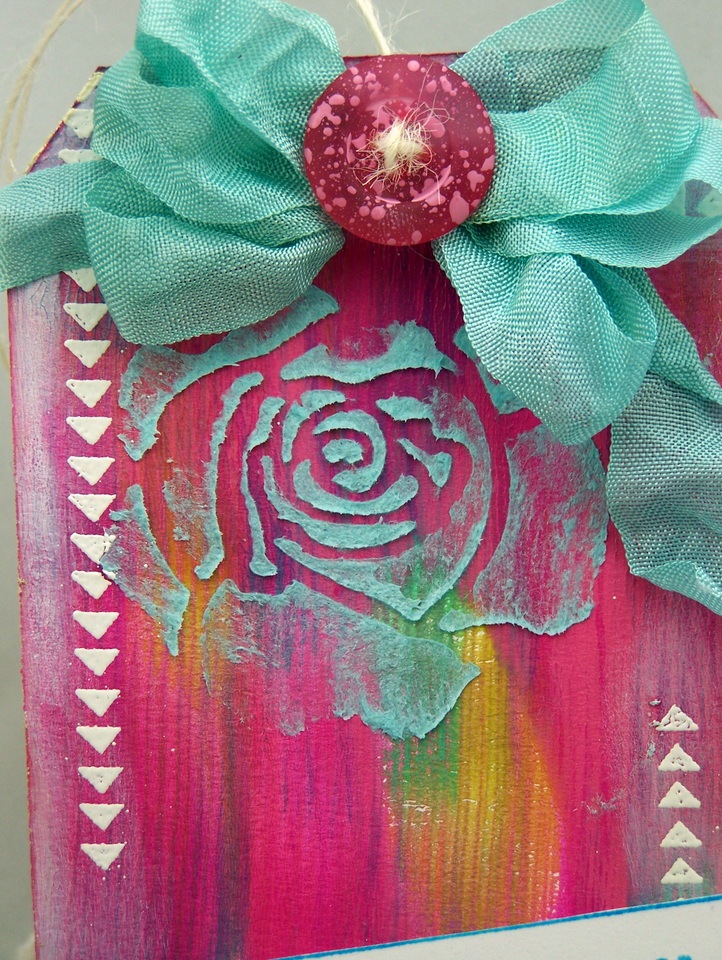 Then I used a rose stencil and molding paste to add that aqua flower.  (I mixed paint with the molding paste before I applied it).  This made the aqua color a focal point that I used all over my tag.  Check out that Pretty aqua bow with the pink button and twine!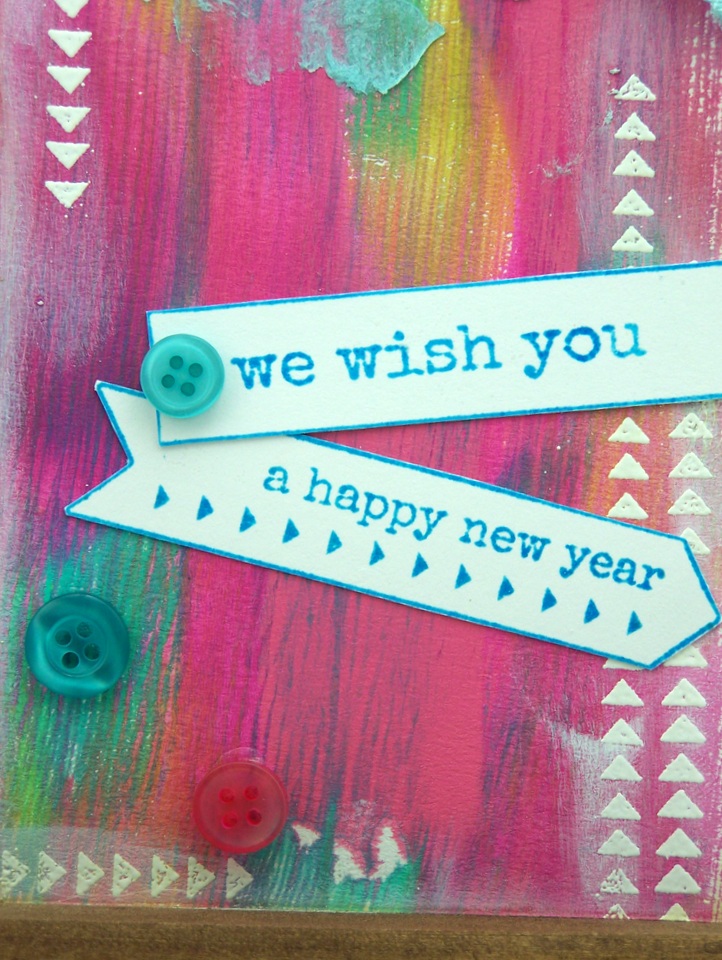 I also added some aqua and pink buttons and aqua ink for my Holiday Wishes banner stamps!  LOVE how the white banners just POP off of the bold bright background!
I added white embossed arrows from the PR stamp set called Journey.  LOVE!
I hope I was able to show you how masking a stamp can give you an entirely new direction to follow with your creations!  Also it is so easy to use more than one PR stamp set at a time to make something FABULOUS!
Thanks for stopping by!