…with washi tape, of course. (hee hee!)  Hello all!  Welcome back!  Geri, here with your Friday inspiration, and my final project with Dyane's most recent releases…the DIY and Border Tape 1 sets.  I wanted to play with the tape images in the Border Tape set one last time, and as I was thinking of which direction to take this project, and those little tape snippets, I couldn't help but think of 'patching things up', and a 'sorry' card came to mind.  While looking through Dyane's sweet sentiments, though, the 'I'm here for you' sentiment from the Positive Thoughts set caught my eye, and I settled on that one instead.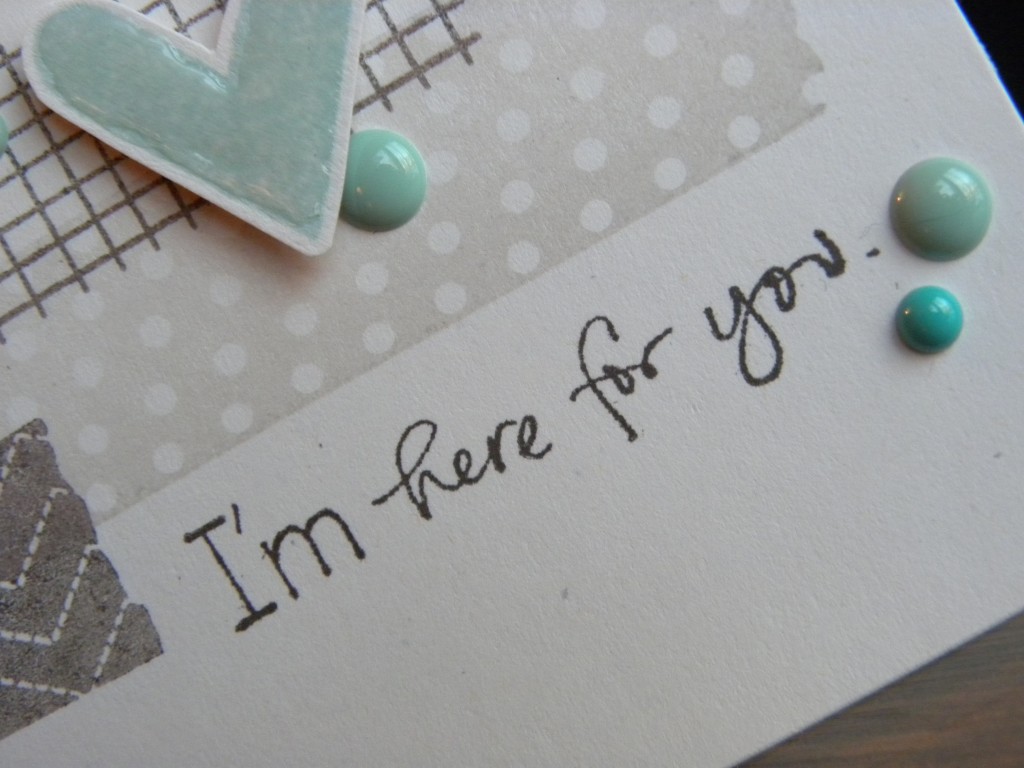 I kinda liked that for my 'patching/fixing' theme, so I stamped a few of the tape images in soft gray shades, and then the large heart, also from the Positive Thoughts set, in a soft, (sad) blue.  I added some Glossy Accents to  it and popped it up on the tapes I had stamped. I saved my darkest gray for the sentiment, and added a few epoxy dots to add a little more color and dimension.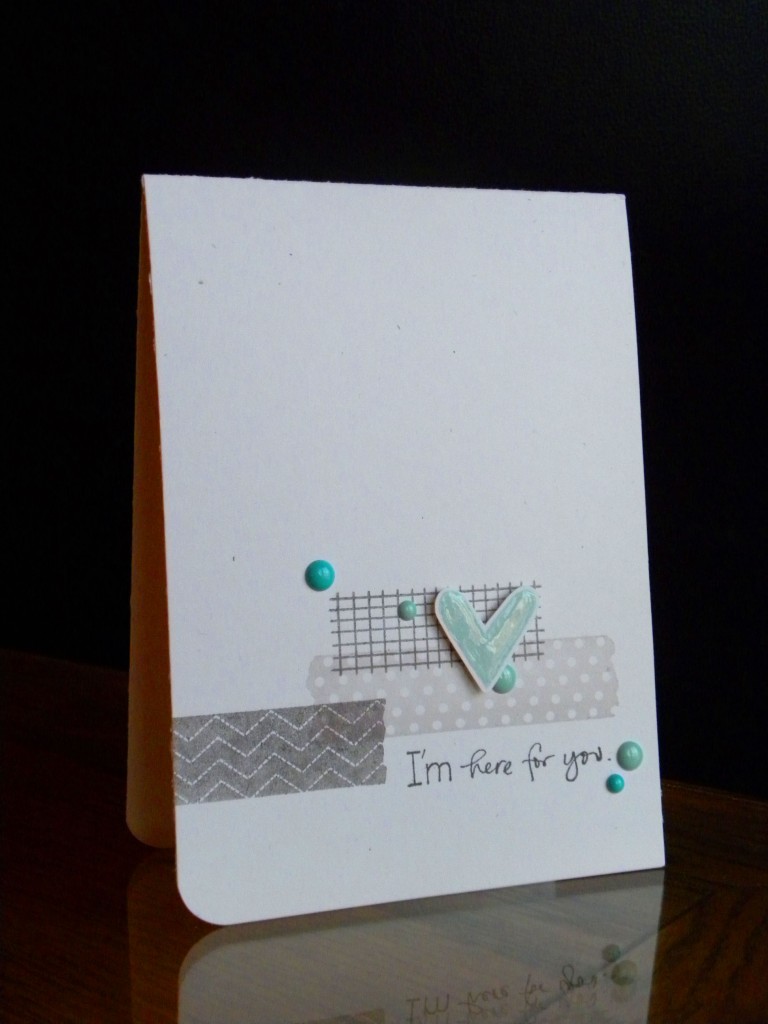 And there we go…all patched up!;)  Simple card, I know…but I think it would do the trick for a friend in need.  So glad you could pop in today!  We always appreciate your visits!  Can't wait to see what's up next for Precious Remembrance!!!
Geri