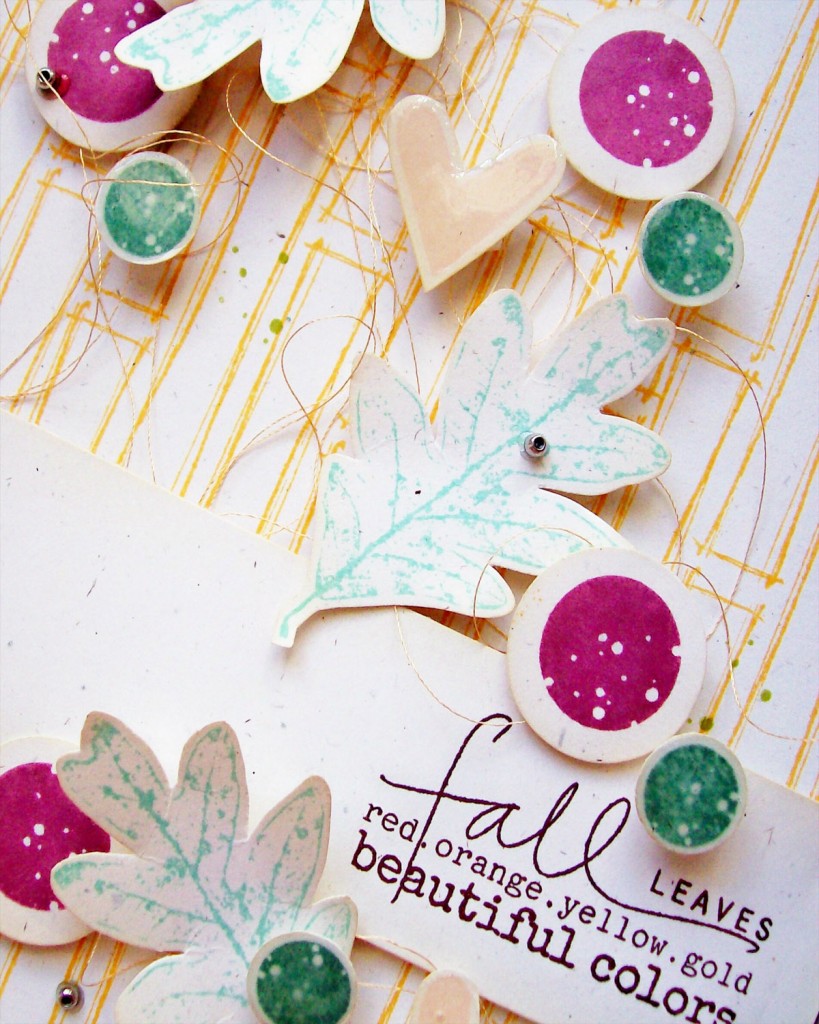 Fall is coming, our most favorite time of the year!  The crunching of leaves that have fallen to the ground.  The gentle breeze that is welcomed back into the air after a long humid summer.  Don't forget about the changing of your decor too, those boxes that have been sitting around through three seasons just waiting to be used once again.  With the new release of the new "Fall Colors" stamp set I thought I would add a personal touch to my decor this year.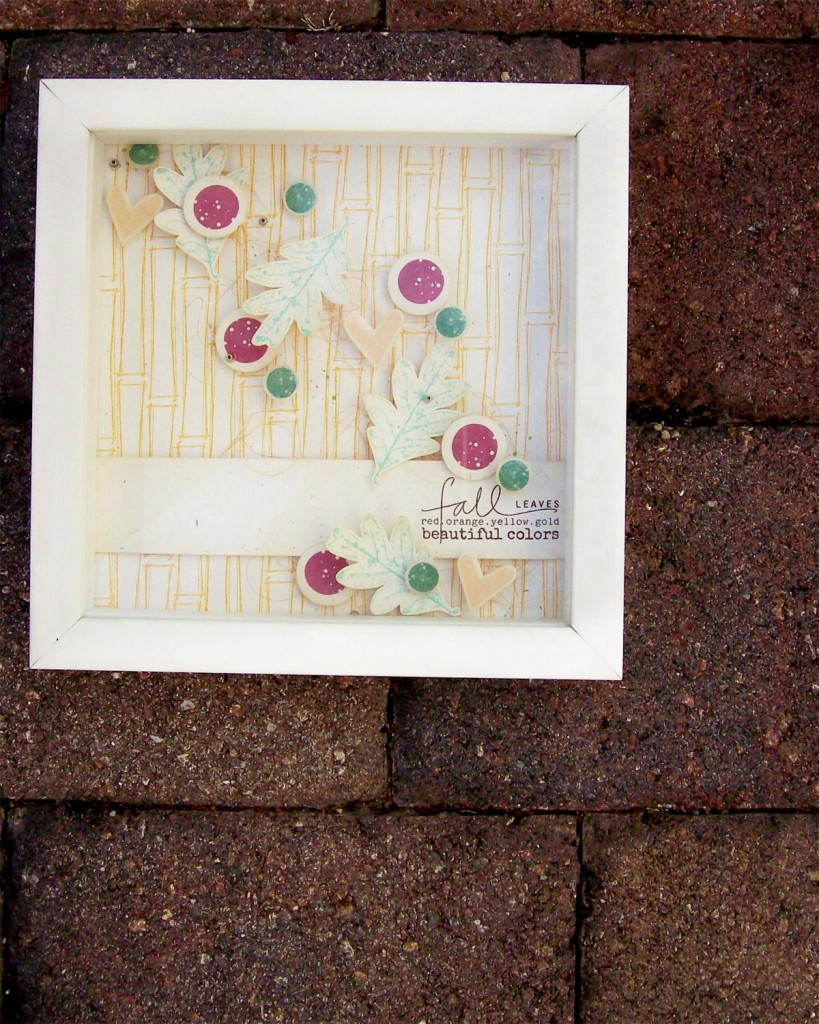 Seem to have a number of shadow box frames around the house and what better way to fill them then with a dimensional, floating collage of stamped goodness.  Where to start, you may ask?  It begins with creating a stamped background using the text box from the "Fall Colors" stamp set.  The finished product looking a little like stacked stone or bamboo.  Used a soft orange to allow it both to show, but not to overwhelm when adding the other elements.  You could also use the leaves, sentiments or paint splatters for your repetitive patterns.  The possibilities are endless.
Now comes the fun part.  Stamp leaves, bubbles ("New Day" stamp set) and hearts ("Positive Thoughts" stamp set) in a variety of colors.  Trim, punch and cut them to prep them for placement.  I added orange thread first, sentiment strip next followed by the stamped pieces.  Varied the number of foam dots under each piece to give them a layered effect.  Finally, added glossy glaze and beads to complete the look.  There you have it.  A new piece to hang come fall.
Hope you are enjoying your weekend and see you back at Crafty Sunday soon!