Hello, everyone!  It's Melissa returning to share a clean and simple Halloween card design using the fantastic new Beware stamp set!  Tomorrow is the first day of October and if you're anything like me, pumpkins and Halloween decor are on your mind!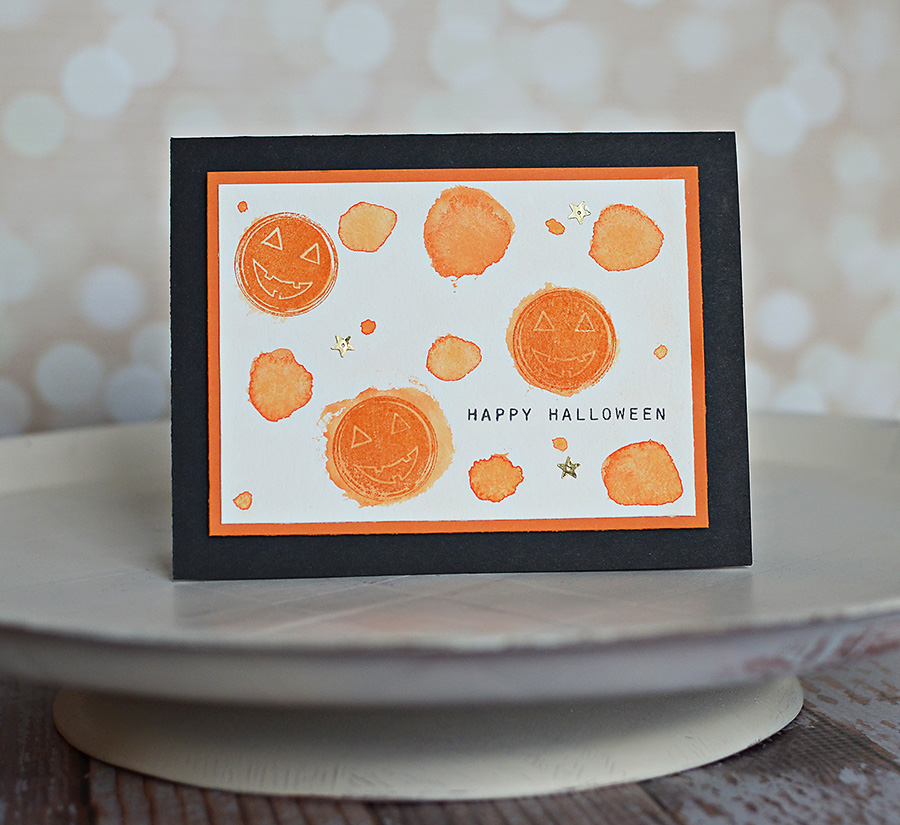 I started out by cutting a panel of watercolor paper to fit within the card base.  I then painted varying sizes of circular shapes on the panel using an orange watercolor.  While waiting for the paint to dry, I stamped the sentiment in black.  Once the paint was dry, three pumpkins were stamped on top of some of the larger watercolor circles using orange ink and three gold sequins were adhered as embellishments.  I then mounted the finished main panel to a panel of orange cardstock and popped up the entire center panel with foam dots for dimension.
With watercolors being popular, you could make lots of different versions of this card, varying the shapes & colors in the background to go along with any of the cute circles in this stamp set you choose!  This card is an easy one to mass produce for all those people on your Halloween list!  Pop it into an orange or black envelope and you've got yourself a festive paper greeting to give!
I hope this inspires you to create some of your own Halloween cards for the month ahead!  The new Beware set has lots of different images to choose from and endless possibilities!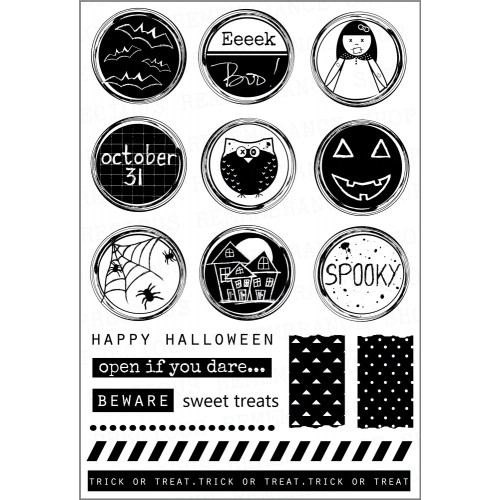 Until next time, enjoy your autumn days!