Hi there friends! Can you believe it's September already? The kiddos in our area have been back to school for a couple of weeks now. This limits their playtime in the evening, but believe me, they make the most of it. For the last couple of years they have gathered up all of the leaves from our front yards into wagons, child sized wheelbarrows even plastic bins! They hustle and bustle up and down the street raking and gathering. Then one of their yards is chosen for the dumping ground!! And well…of course you know what happens next ~ wink *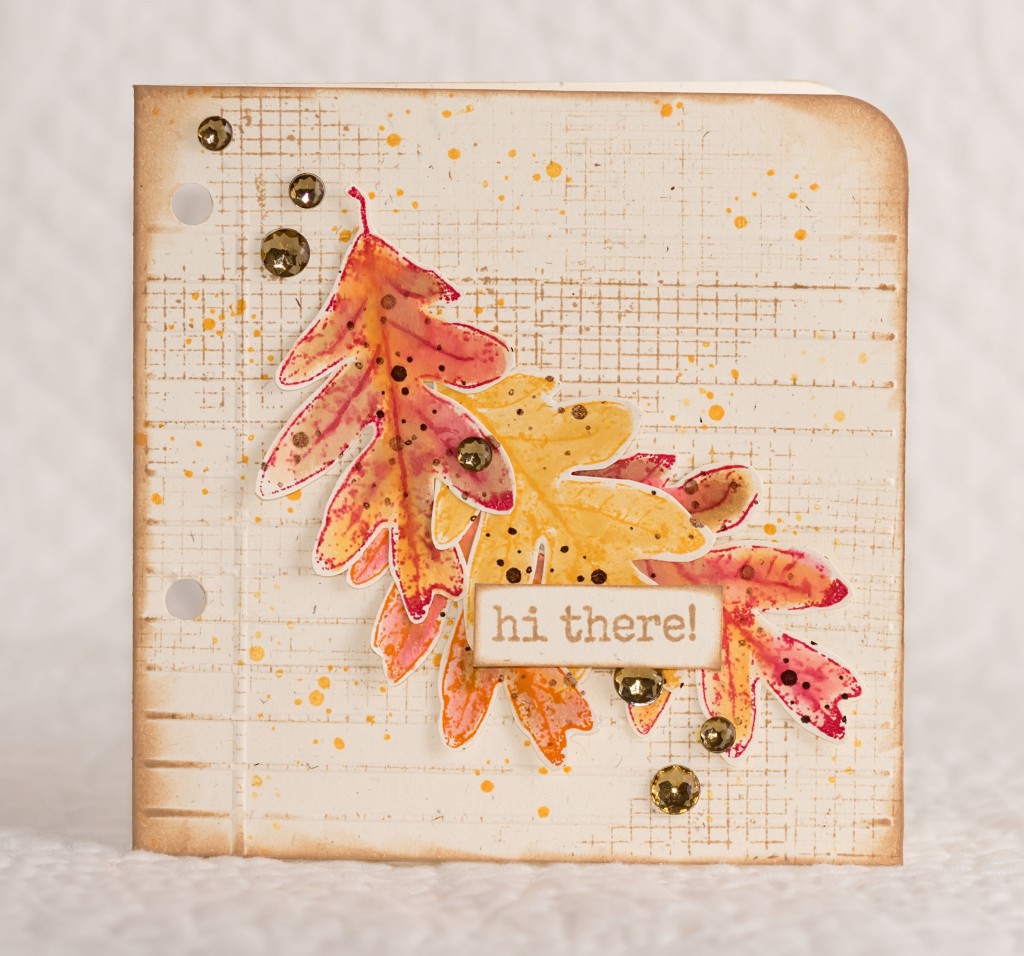 I made this card with our neighborhood little ones in mind. An embossed notebook page, stamped with grid lines using kraft ink and tiny golden yellow splatters. My trio of leaves was stamped, trimmed out and water colored. Dark speckles we added before they were gathered on my card using foam dots.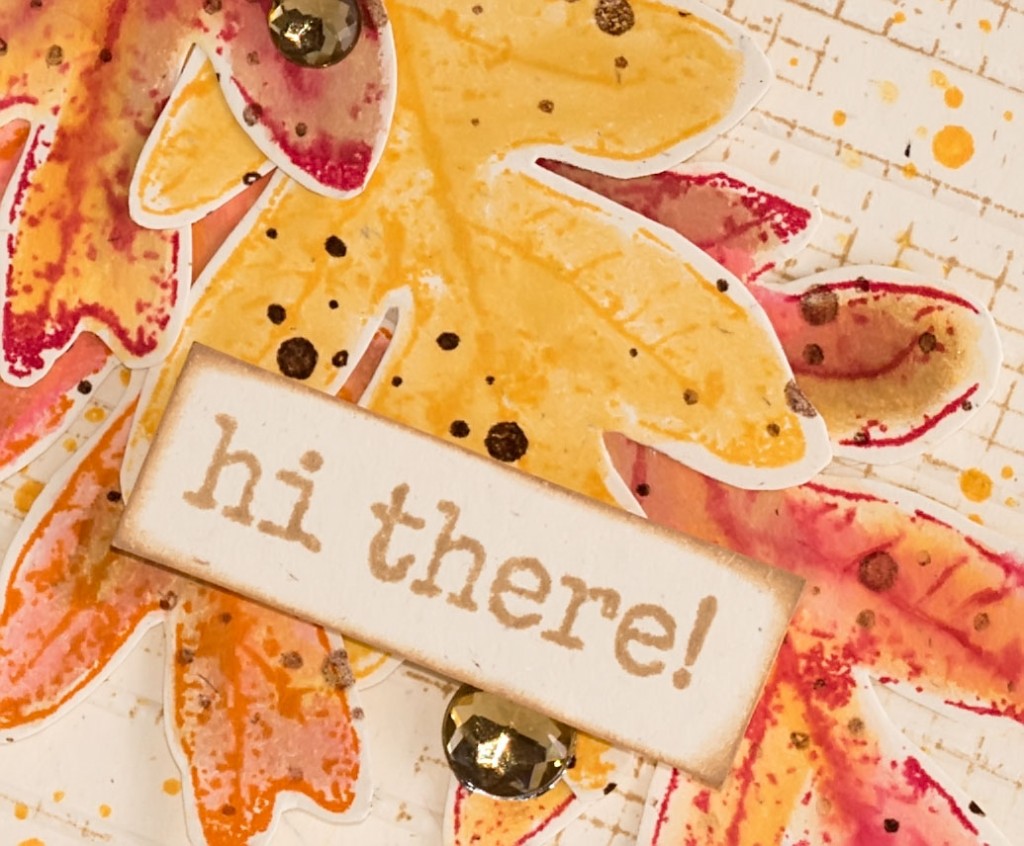 To be little again ~ jumping into a giant pile of leaves, tunneling through, making leaf angels. And the giggles…lots and lots of giggles!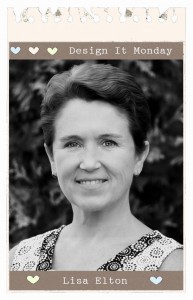 mypapertales.blogspot.com