Welcome to Saturday Creations and this pumpkin inspired Halloween card using the new Precious Rembrance Beware Stamp set!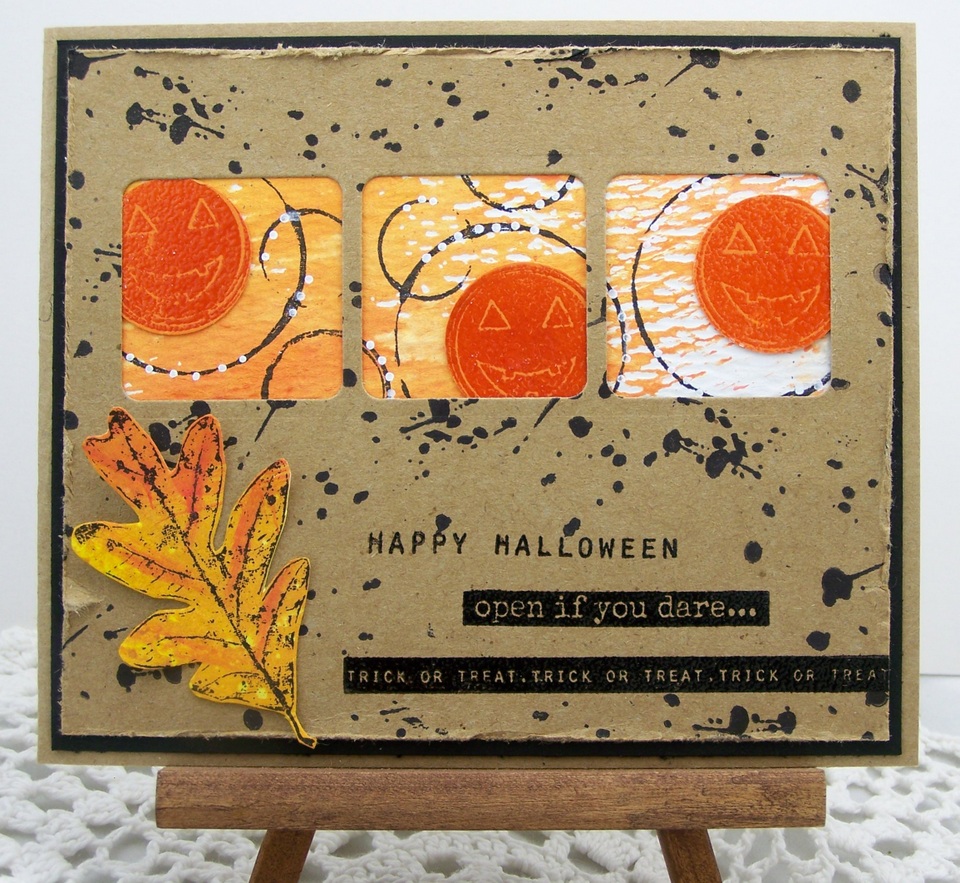 I also used the Precious Rembrance Positive Thoughts stamp set to make the black circles and splats.  Another GREAT PR stamp set!  The white is watercolor paper with orange and yellow paint smeared on it.  LOVE how it has more color in the left panel and graduates to less color in the right panel.
The leaf is an extra from a project for last month's release, Fall Colors stamp set.  It's the perfect extra somethin' for this Halloween inspired card.
I decided to use the rule of three ~ three windows with three smiling pumpkins.   I clear embossed each one to make them shiny.

Some white paint dots on the black circles makes it more artsy and FUN!

Something else FUN to do with this Beware Stamp set is combine sentiments on one block and stamp them all at once.  Three sentiments is better than one!
I hope you like my card and are inspired to buy this FAB Beware Halloween stamp set!