Hi stampers!:) I'm back with my very first project for this year! Woohoo!♥
While waiting for our next release, I thought I'll make a card that is perfect for the upcoming occasion which is Valentine's Day. However, I also want this card to be a perfect everyday card with a touch of sweetness to it:) If you know what I mean!lol
I combined a lot of stamps from different Precious Remembrance sets, so let me break it down for you: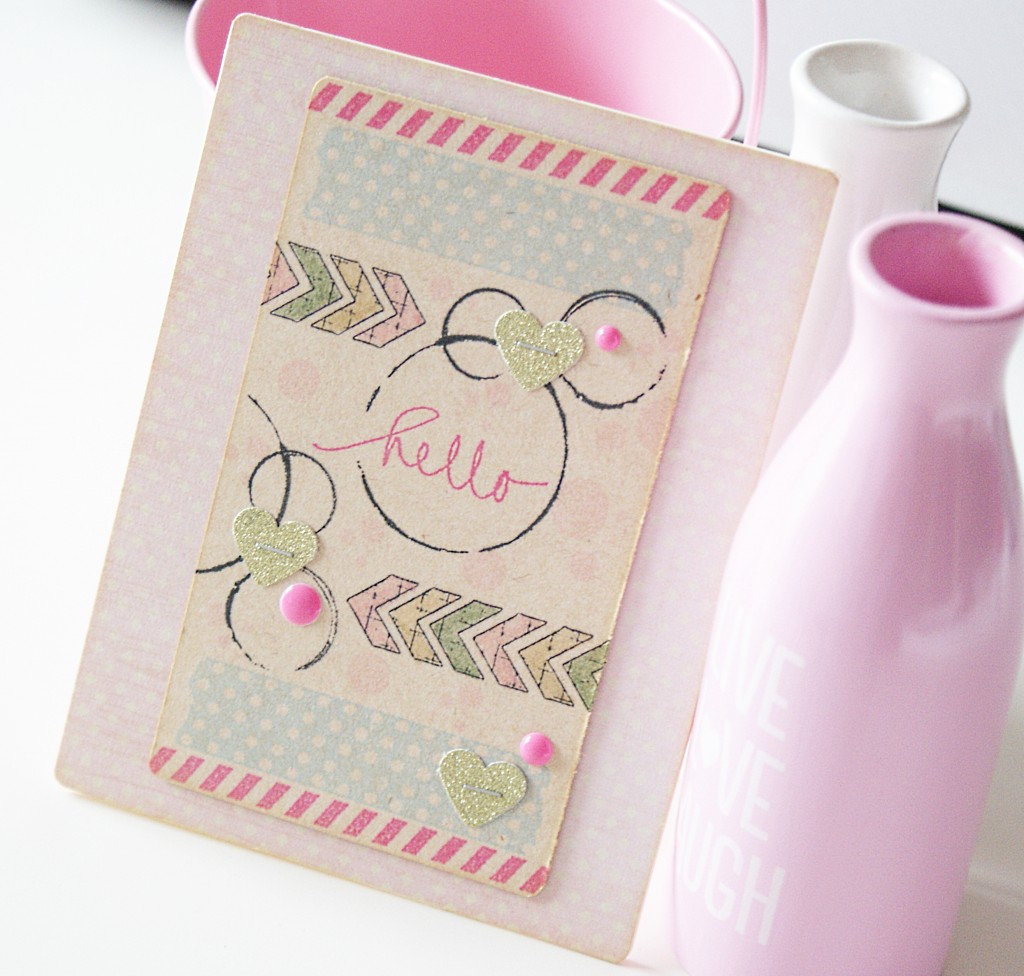 Pink Striped Border: Beware
Blue Polka dot Border: Border Tape #1
Sentiment + Black Circle Stain: Positive Thoughts
Light Pink Splatters + Arrows: DIY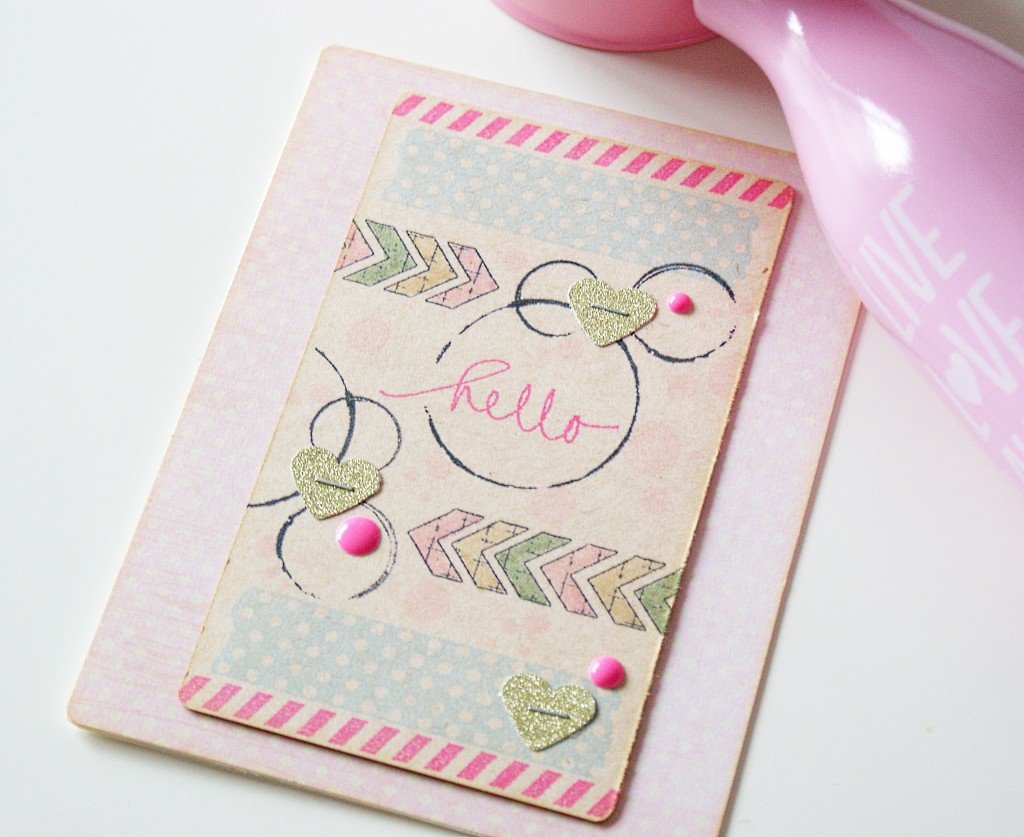 I also added different colors of distress markers inside the arrows. Lovin' those pop of colors!:) And to finished it off, I punched out some glittered hearts, added some staples at the center for more texture. And paired it with pink enamel dots. This card is really fun to make!:)
I hope you enjoyed today's project. Thanks for joining me.:)
Happy Crafting!
♥ Dyane