Welcome to Saturday Creations!  I used three Precious Remembrance stamp sets and some mixed media techniques to make my card.
My sentiment is from the PR New Day stamp set which is one of my FAVS! I also used the brush stroke as a backdrop.
Don't you just LOVE this sentiment?!!!  There IS something good in every day!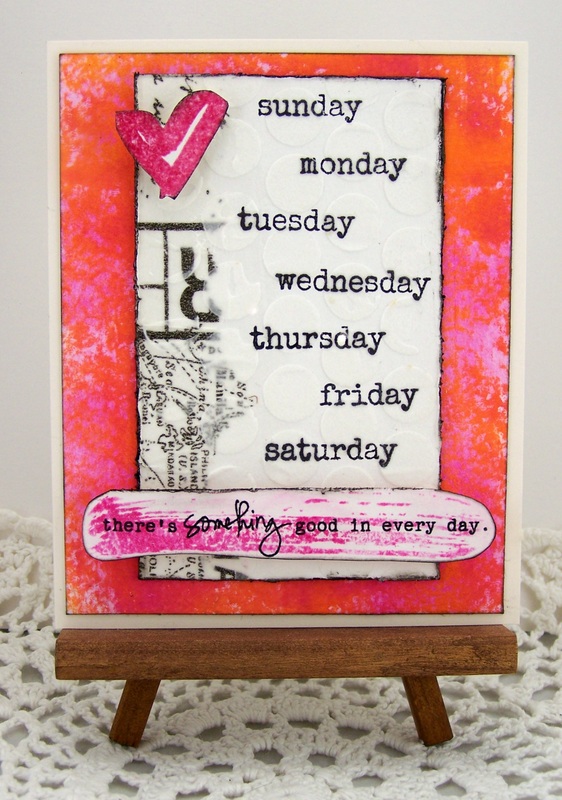 I paired it with the days of the week stamps from the new PR stamp set called This Moment.
The words were stamped on a piece of watercolor paper where I first added some text tissue paper with a soft gloss gel.  Then I added light texture paste through a stencil to give my card some dimension.  All of the raw edges were distressed with black ink to make them stand out.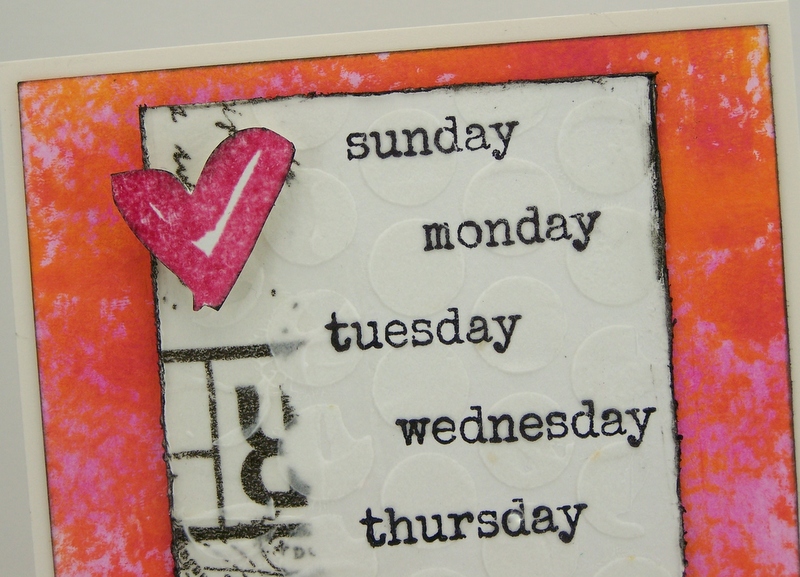 The heart is from the new PR stamp set called Love Coupon Stamp set.  I LOVE how well ALL of the PR stamp sets work together!
I mounted the stamped panel on watercolor paper that I colored with pink and orange paints and inks.
Stamping tip: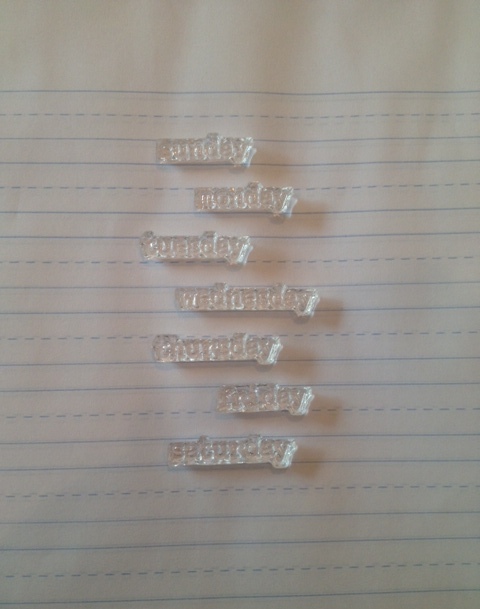 When I want to line up words, I place the stamps on a lined sheet of paper how I would like to stamp them.  The lines help you keep the words straight and helps with spacing, too.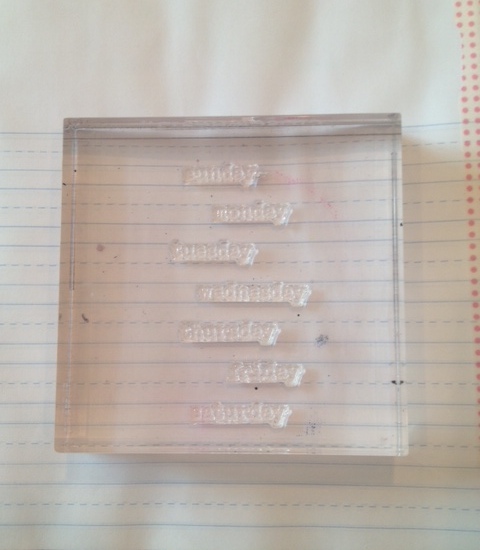 The next step is to place an acrylic block firmly on the stamps so they will cling to the block when you pick it up to stamp the image.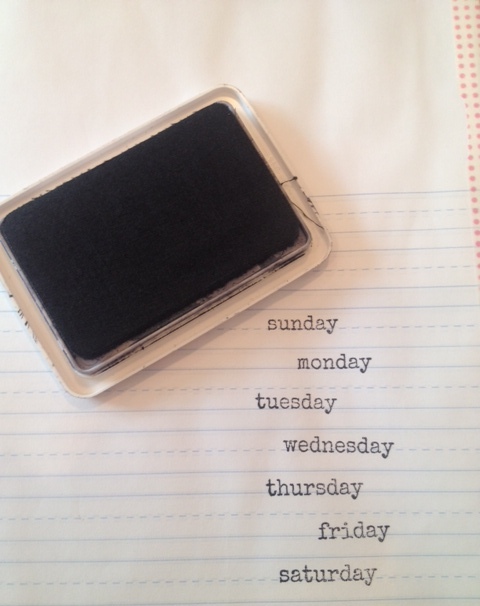 After I inked up the words, I stamped them on a scratch piece of paper.
This way you can look at the stamped image and see if you need to make any adjustments BEFORE you stamp directly on your card.  I hope you find this tip useful!
I also hope you like my Saturday Creation!