Hi stampers! Hooray it's Friday! Do you feel the same way?lol I hope you're having an amazing day so far.:) I have another project to share with you today.
It all started from these mason jars. I stamped and cut out a bunch of these so long ago, this is from our Oh So Fun stamp set which I love!:) It's about time to use it, and match it with our Blossom stamp set. I stamped all 3 flowers from that set on different patterned papers, cut them out and just layer them together. Oh how I love the layered look!♥ What do you guys think?:)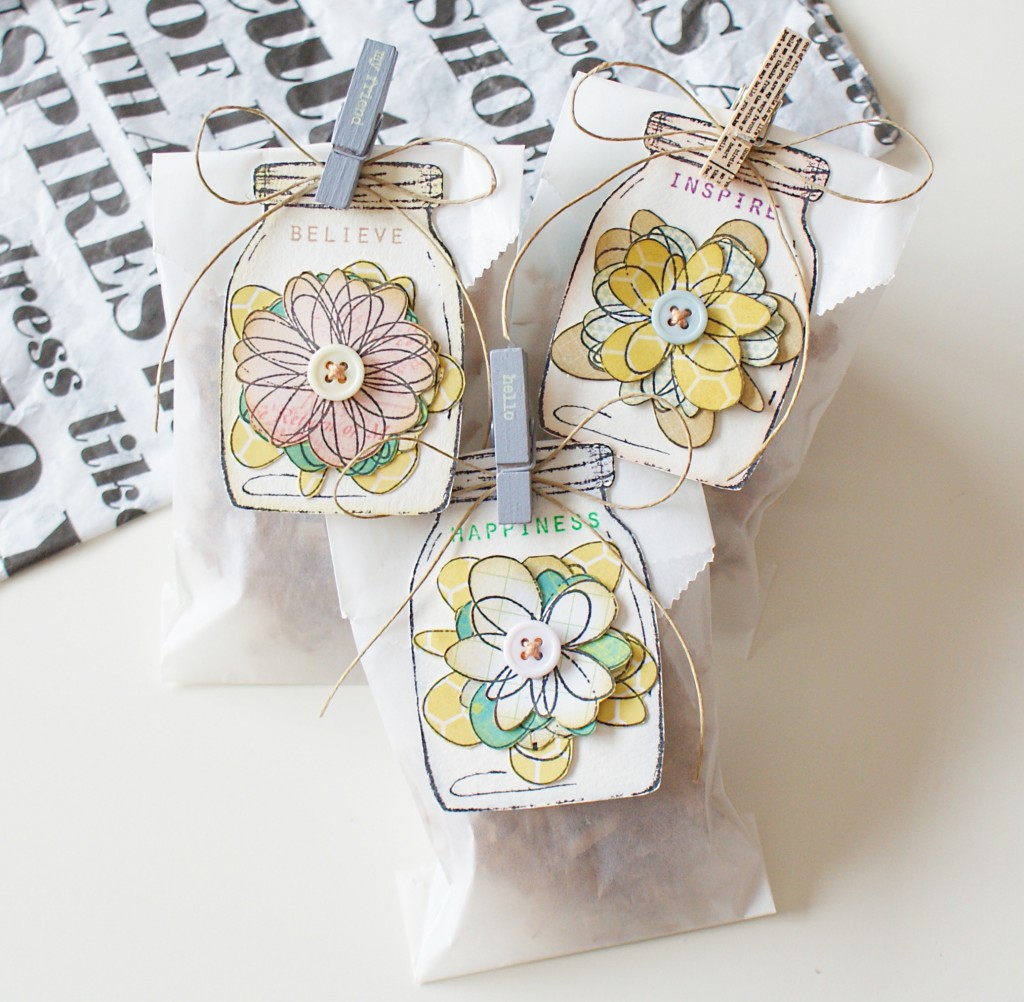 I added our exclusive hand dyed buttons ( simply butter , soft pink , antique gray ) at the center of each flowers. Stamped my sentiments as well, which is also from the Blossom stamp set.
If I receive a gift and these tags were on it, I would definitely keep it and re-use it on my other projects!:) What about you? How will you use it?♥
I hope you enjoyed today's project!:)
Stay tune! There's more coming! Yay!:)
♥ Dyane