Hi there friends! I hope those of you from America enjoyed your Thanksgiving weekend! I'm here to officially begin my holiday season with a bit of Christmas. I remember being a child, looking at snow globes and all things Christmas captured in a glass jar or under a dome. As I held it in my little hands close to my face, it seemed it was a bit of Christmas captured for eternity.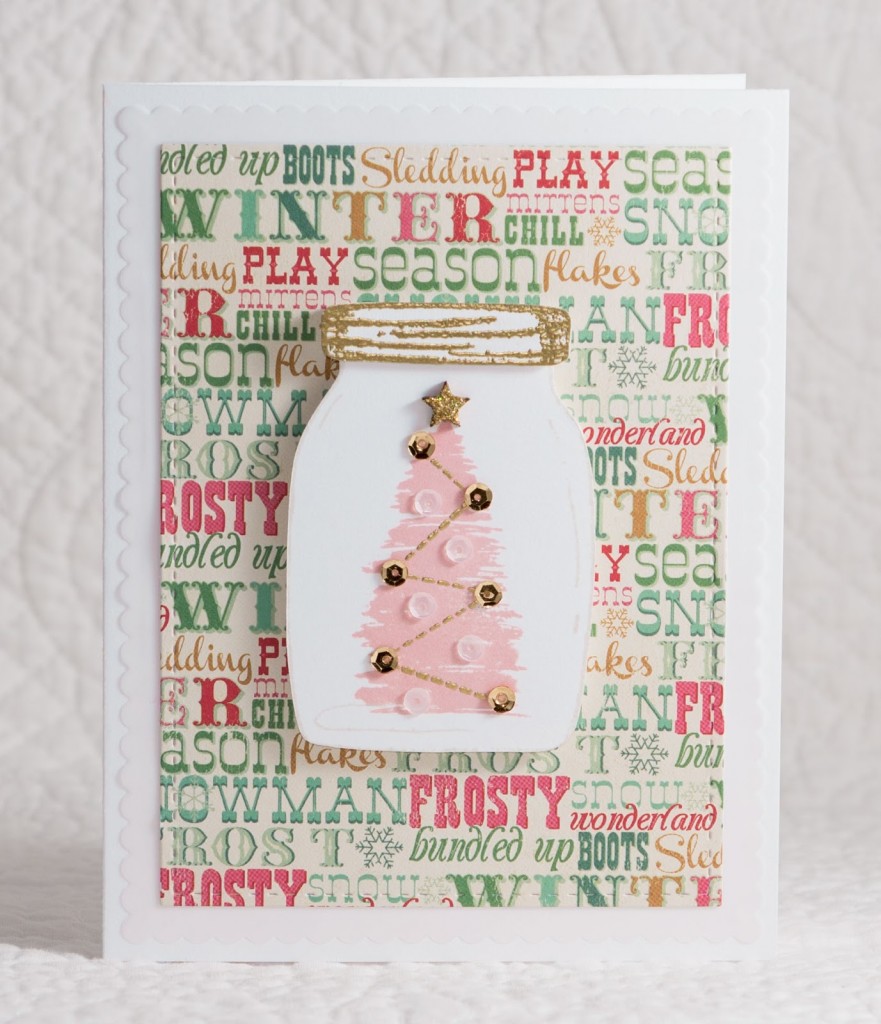 With that memory I set out to "capture" one of the trees from the Sketchy Christmas Stamp Set in the large jar from the Oh So Fun Stamp Set. The card begins with a white card base layered with a vellum die cut panel and then the die cut patterned paper panel. The jar was stamped and trimmed out. Next came the tree in a light pink ink.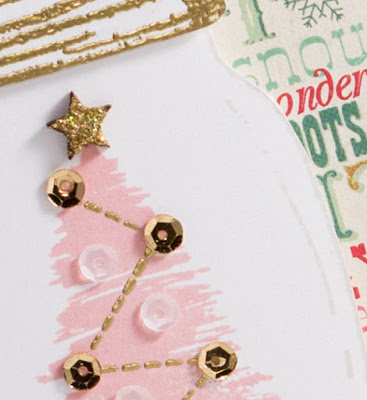 To create a garland on my tree, I used the stitched line from the Positive Thoughts Stamp Set. It was heat embossed with gold powder as was a second lid for the jar. The lid and the jar are both popped up. Small sequins decorate the tree along with a tiny glittered wooden star.
And there you have it, a bit of Christmas to hold onto for eternity! Thanks so much for visiting!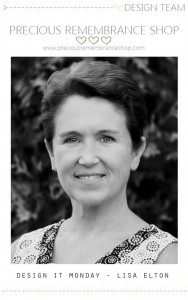 mypapertales.blogspot.com