Hello Everyone!  Today I have a card and two creations that could be framed and hung on a wall using our new PR Happy Art Stamp Set Here is my card ~ think flowers and hearts!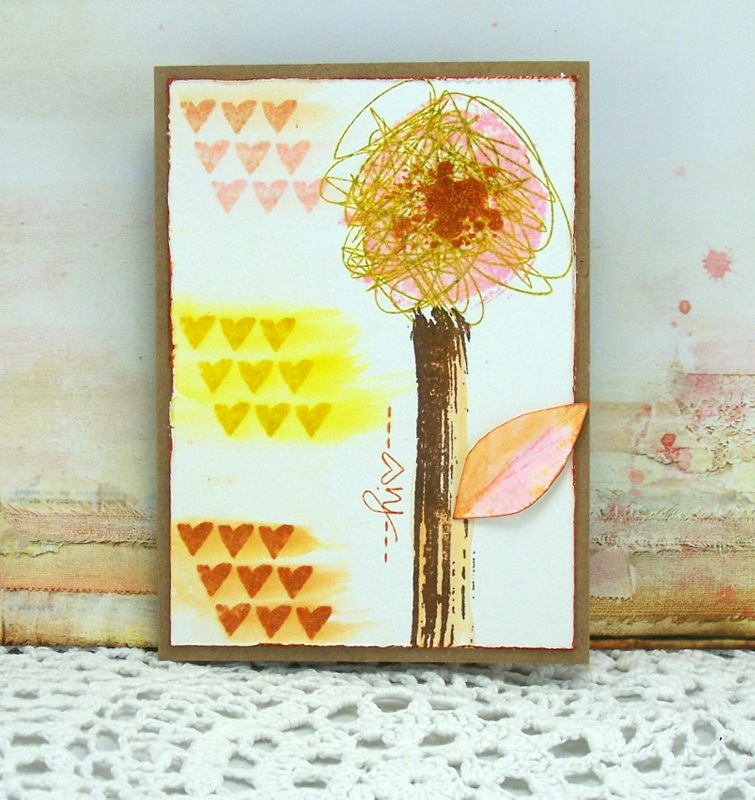 I used distress inks and brushed across the hearts with a water brush for the color bursts.  The flower is made with three of the stamps from this set, the large spot, the small splat and the scribble.  The stem is from the PR New Day Stamp set and the —hi— is from the PR Positive Thoughts Stamp Set.  What I LOVE about the Precious Remembrance stamp sets is that they all compliment each other ~ lots of hearts, lots of FAB fonts and universal sentiments!
So after I made my card I decided to make two pieces with the flower motif: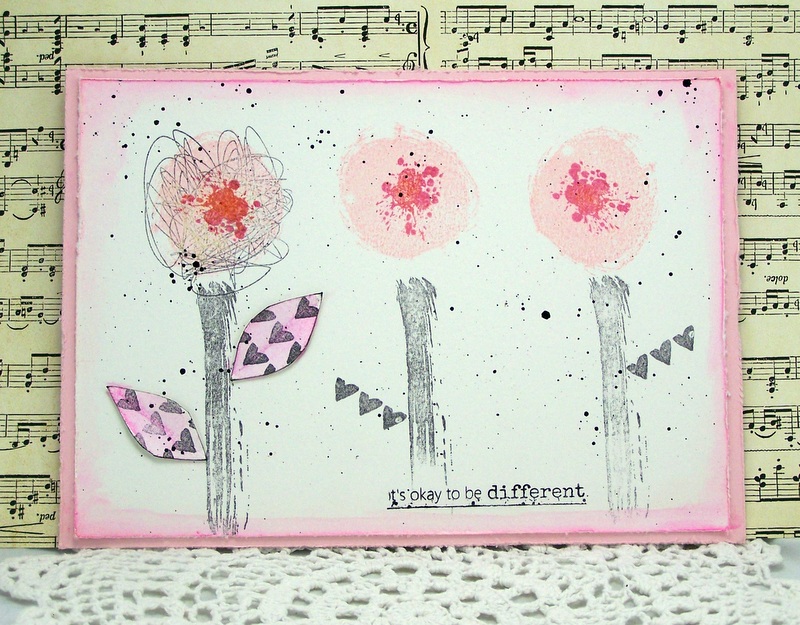 This time besides using the paint stroke for the flower stem I also used the sentiment from the PR New Day Stamp Set.  Because there were ink spots in the sentiment, I flicked black ink all over the page.  Then I decided to make an even brighter version: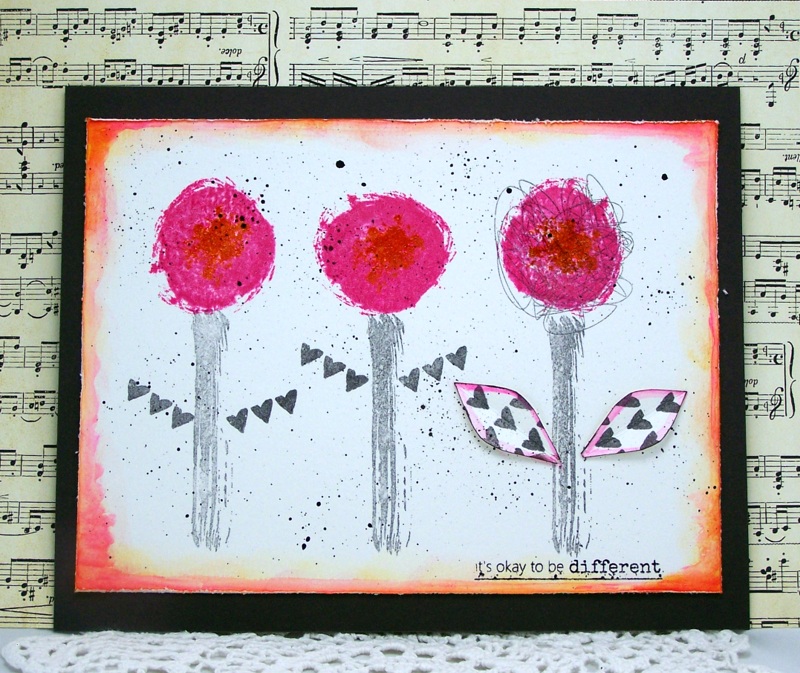 The color around the edges is distress ink applied and moved around with a water brush.
I had so much FUN playing with the PR Happy Art Stamp Set!  You will, too!  Until next time: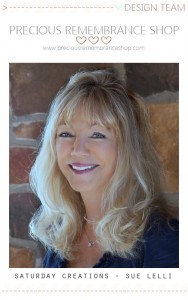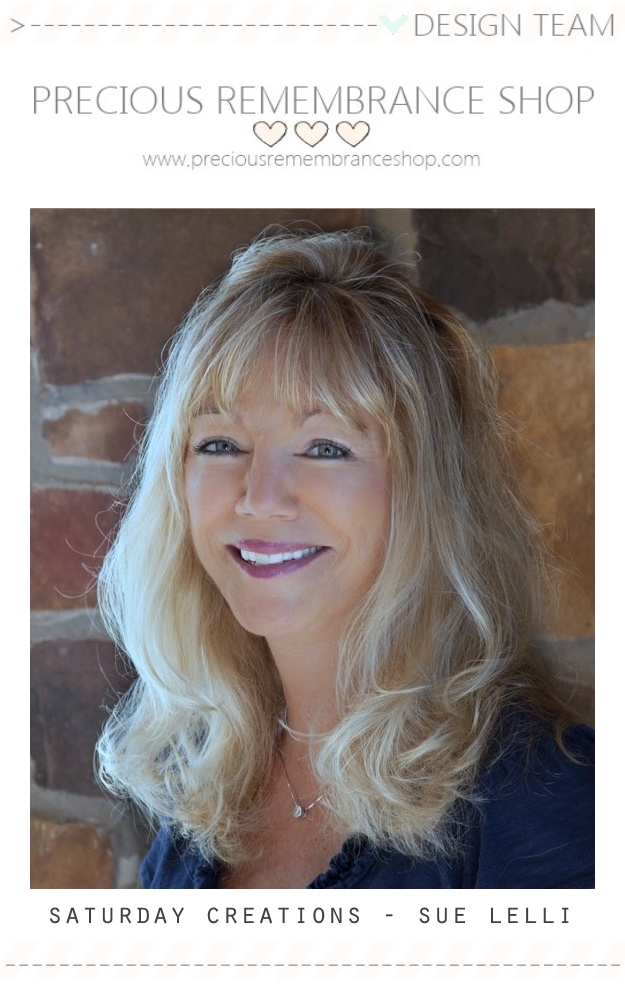 Sue Lelli ~ Card Therapy