Hello stampers! Welcome to our very first post for 2017! Yay!:) Holiday rush is finally over. I hope you had an amazing holiday, I sure did!:) It's the beginning of the year, planning, & organizing is such a big inspiration for us. Well today, I will be sharing with you how I organize my clear stamps.
Finding a solution in organizing your clear stamps may take awhile, since you have to figure out what's best for you. And after trying out so many ways in making it work for me, finally this is it & I'm happy to share it with you!:)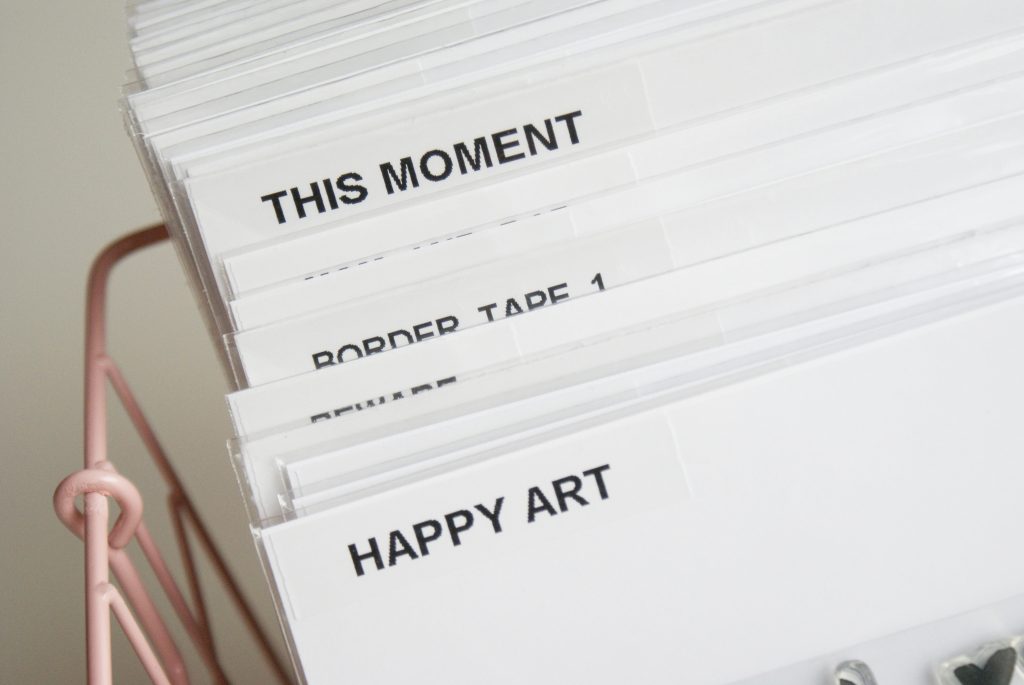 I found it so convenient to store them in a clear plastic – clear stamps storage which is also available in our shop. I added a pretty good weight white cardstock inside, which is easier for me to see not only the stamps but I can also add the name of the stamp set using my label maker.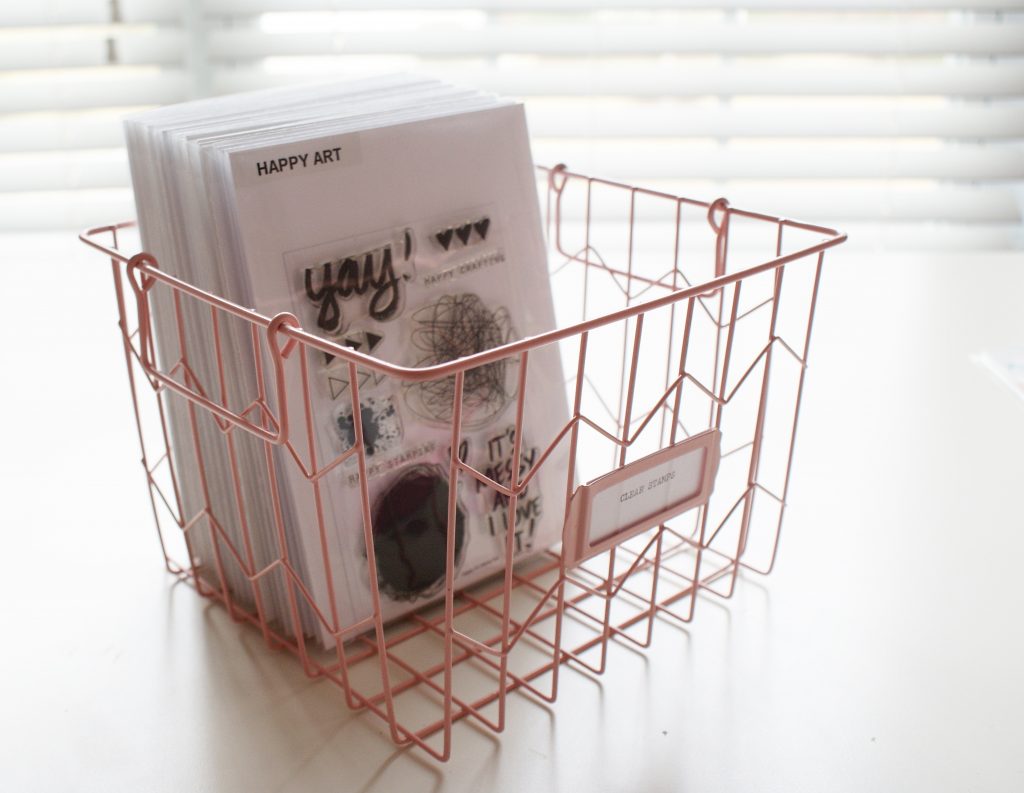 Now the question is where will I put all of them after? Well, for awhile they've been just sitting on random boxes, I was browsing around looking for a perfect one. Just last year, I saw this basket at Target $1 spot – I believe I got it for $3 (if not $5).:) First, I'm not gonna lie – because it's cute (lol) , second the color matches my craft room, third, lovin' the label part, where I used my vintage typewriter and typed Clear Stamps.♥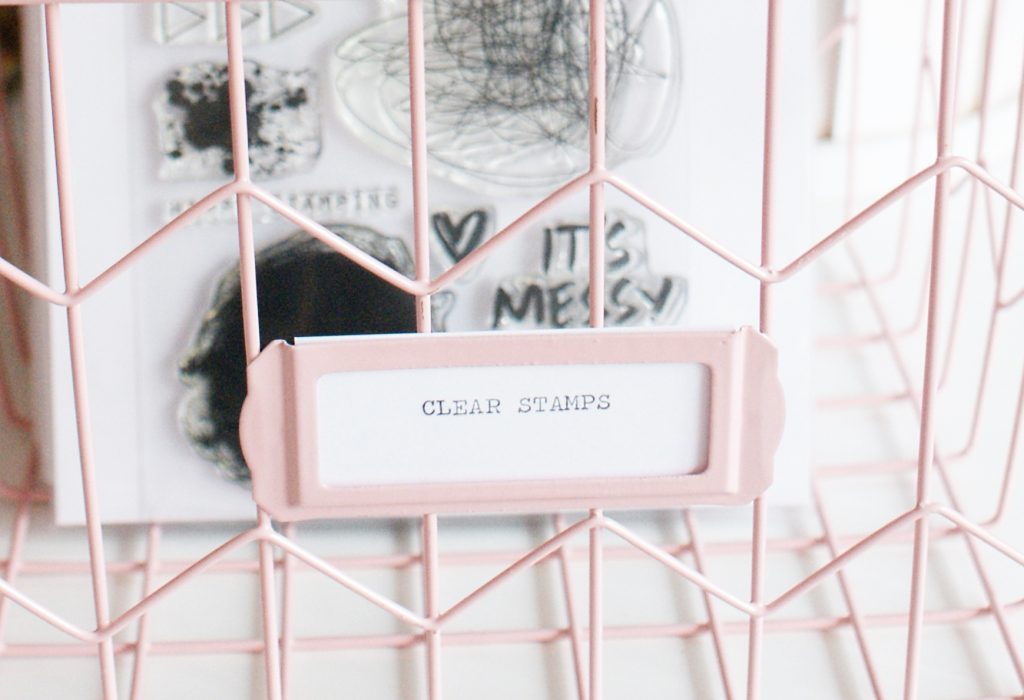 At first I was worried that it won't stand properly because of the wire base. To my surprise, It holds my Precious Remembrance Stamps perfectly, and as you can see there's a lot of room to add more.:) Just what I needed!♥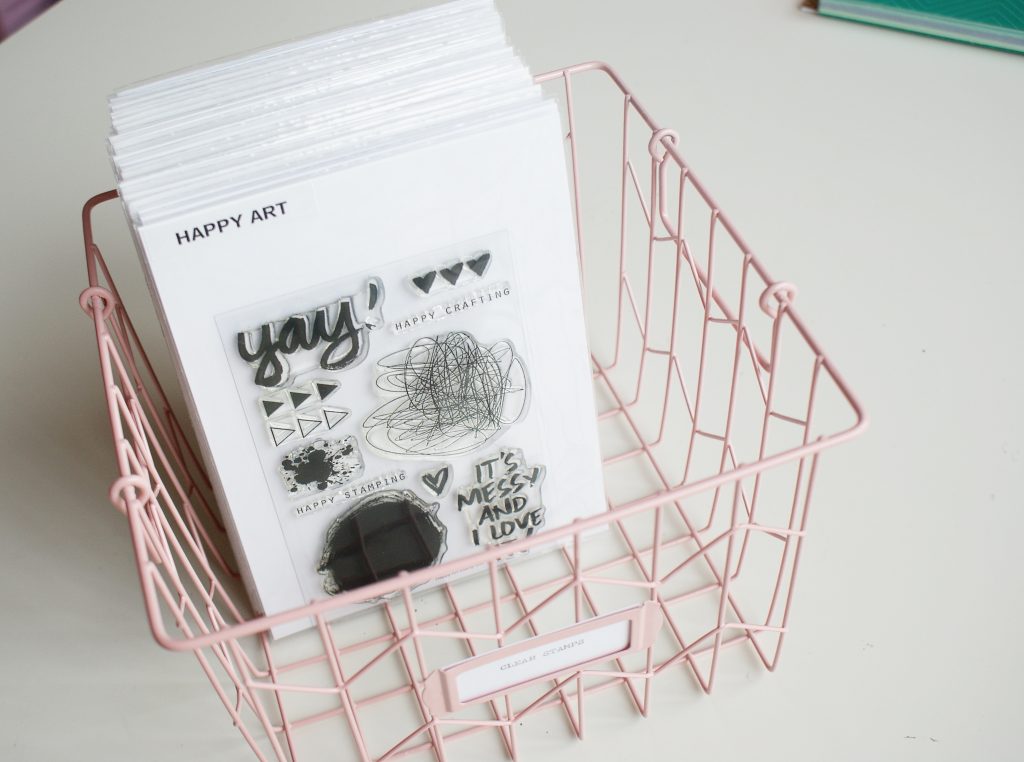 In case you're interested on the same storage, I saw it in Target recently, they are still carrying it. Valentines is coming, they have a lot of pinks & red if  it's your cup of tea!:)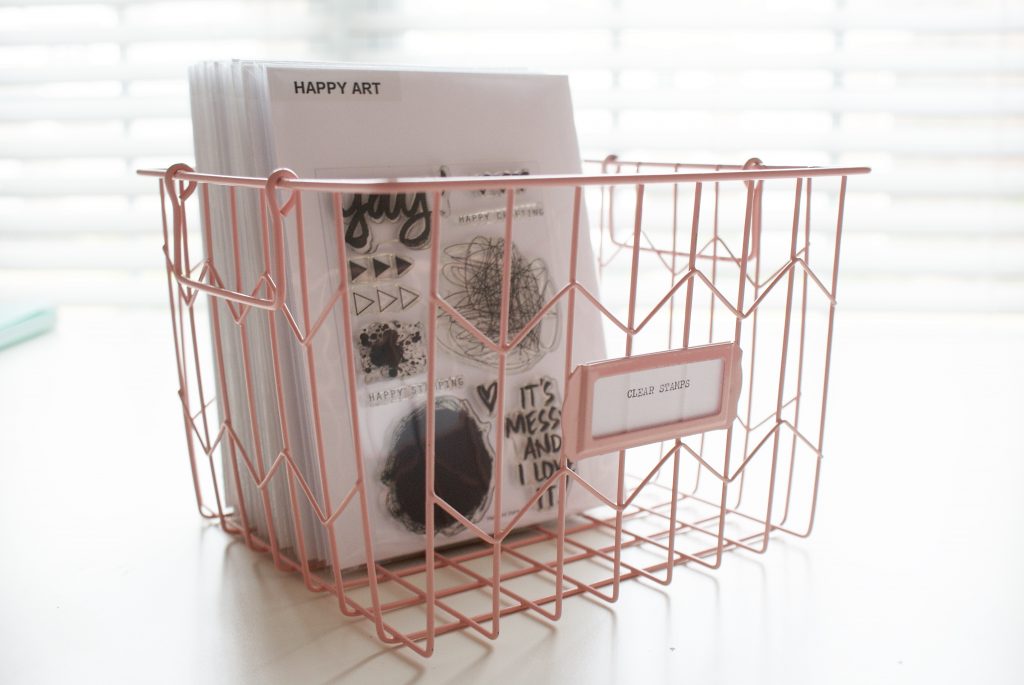 Thank you so much for joining me today.
Stay tune because designer Judy will be back with more clear stamp storage idea.
Happy stamping!:)
♥ Dyane