I was sneaky in finding out what my son's favorite photo is of his baby girl. I knew it would become a refrigerator magnet for him for Father's Day.
After elongating a tag die cut, I added the Sketchy Alphabet letters to the top spelling out MY GIRL. A strip of die cut hearts stamped with a sentiment from the Love Coupon Stamp Set anchors the photo. That precious photo was dolled up with a wee strip of patterned paper, buttons, sequins and a ribbon tab.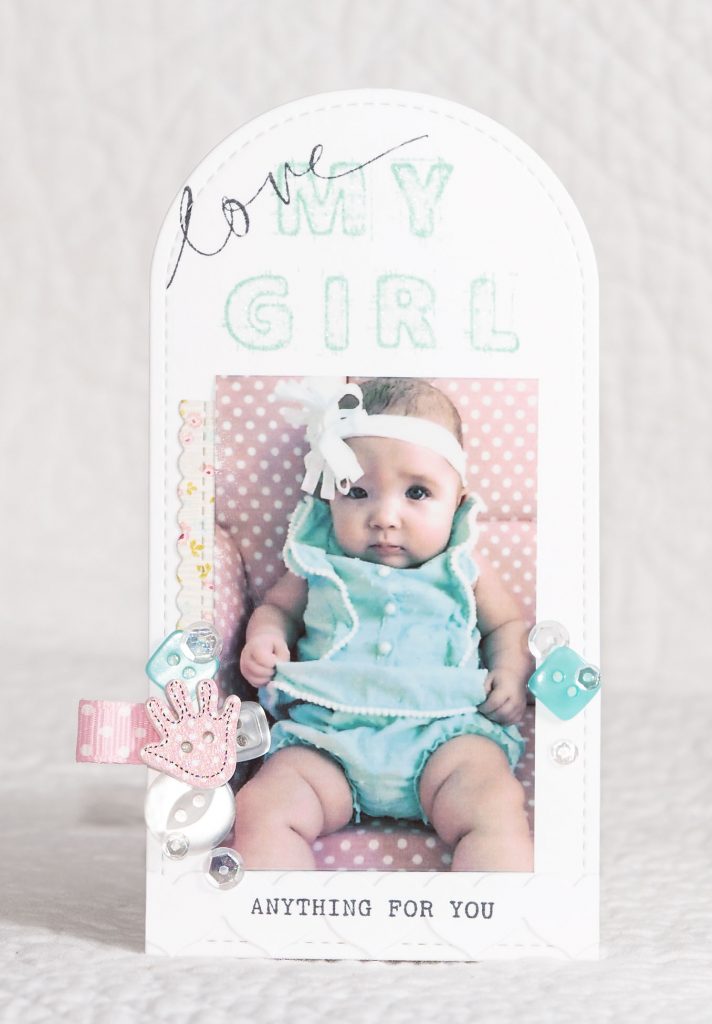 When everything was complete the top seemed a little bare needing a pop of black. Another sentiment from the Love Coupon Stamp Set was the perfect fit!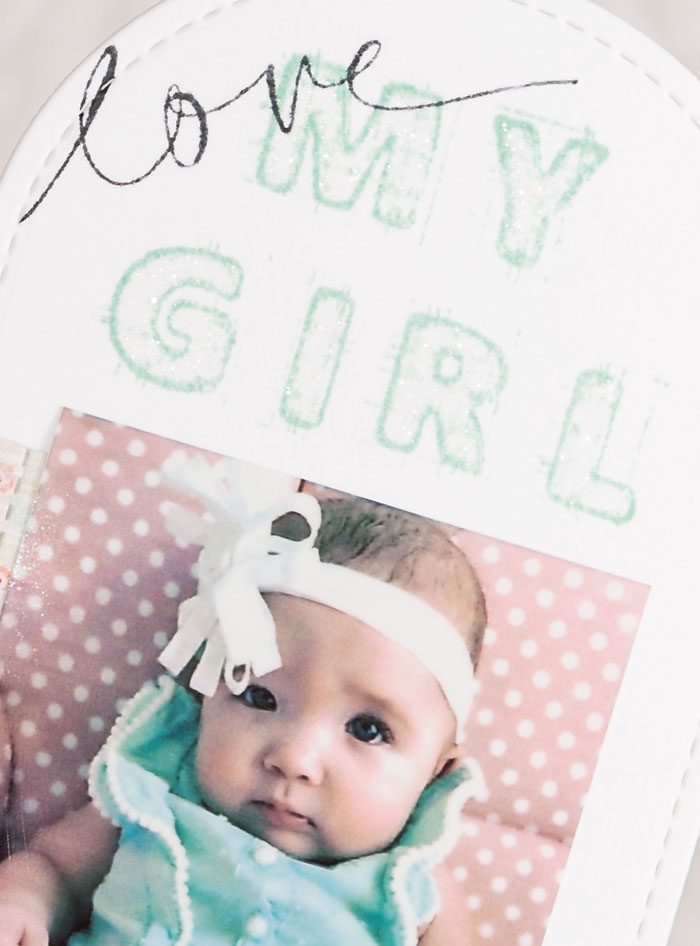 His baby girl is now 2 1/2! She drew some squiggly lines on the back for daddy and I popped on two magnets. She was very excited to give it to him on Father's Day! In case you didn't know, this little one was the inspiration for my Sweet Pea Stamp Set! Everyone says "she sure is grandma's girl"…they're right she's my girl!