Hello again, friends!  Missy here, and I have a new layout to share using stamps from four different stamp sets.  I combined the Blossom Stamp Set, the Fall Colors Stamp Set, the Happy Art Stamp Set and the Date Stamp Set on this page.  I began with the flower stamps from the Blossom set, some black Archival Ink and a scrap sheet of white cardstock.  I created several flowers and then added color to them using some Prima Watercolor Pencils.  I fussy cut them all out and arranged them around my photo as separate embellishments.  I used a light pink cardstock for the background and played off several shades of pink throughout the page.  I used a few random patterned papers as layers behind my photo and tucked the flowers in around it.  On the background, I added a bit of white gesso first and then I used a few stamps in a random way along with some gelatos.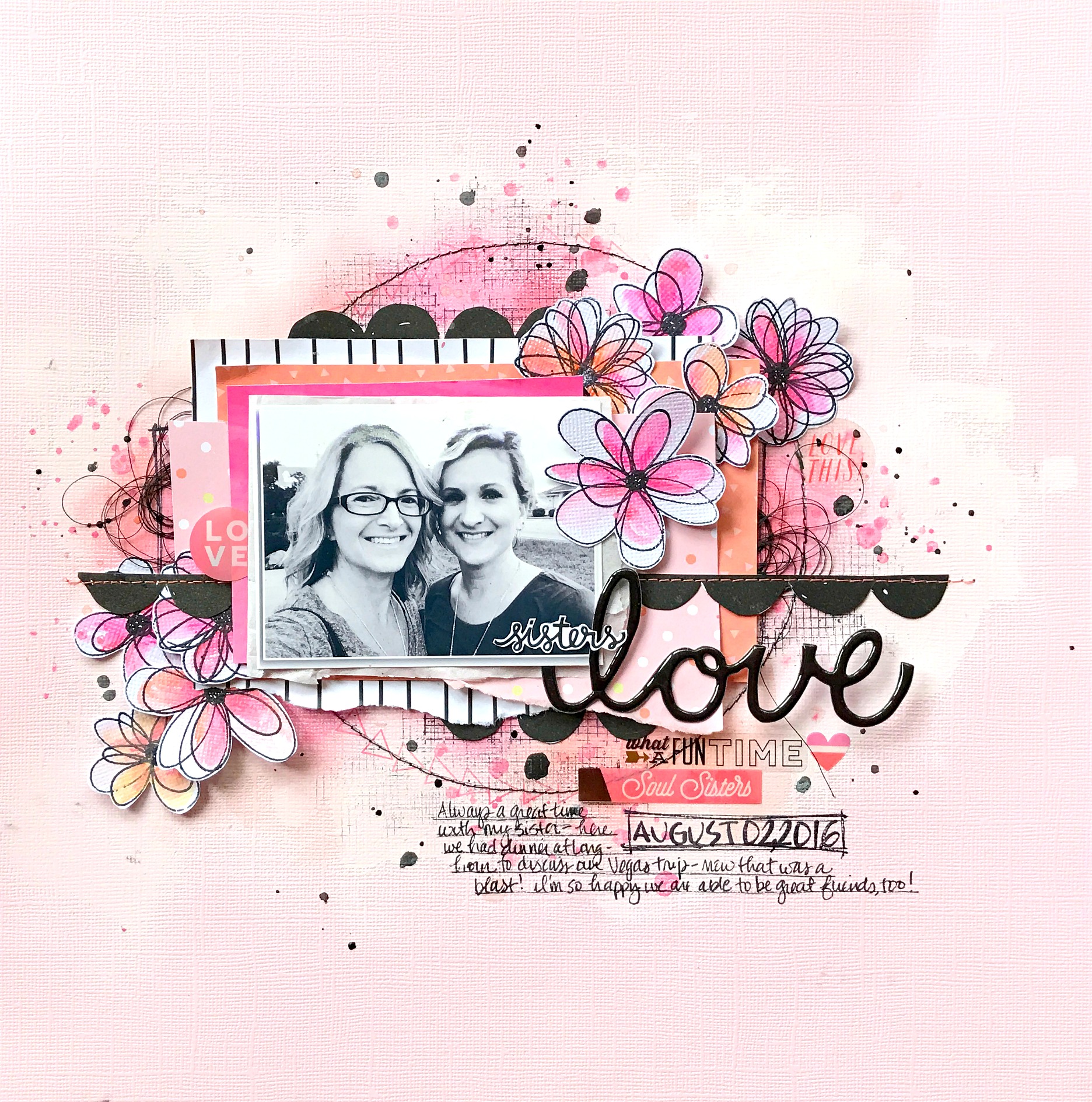 Check out how awesome these flowers turned out!  They're from the Blossom Stamp Set.  Cutting them out and using them as embellishments really creates some nice dimension.  It was really easy to color them in with the colored pencils.  You could do this with any type of mixed media products and any color scheme.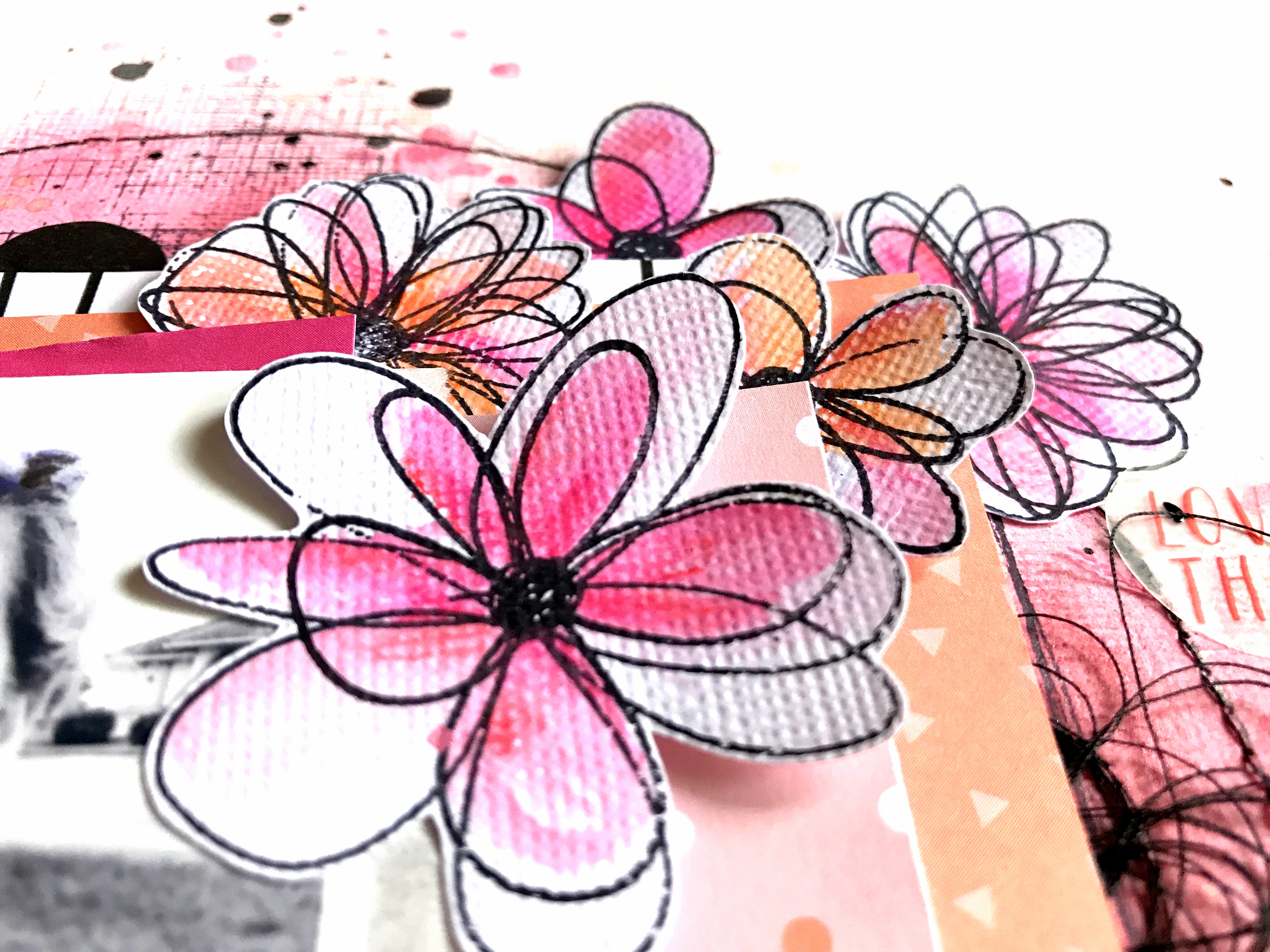 Here you can see the stamping on the background.  I used a messy grid stamp from the Fall Colors Stamp set, and I just held it in my hand instead of sticking it to a stamping block.  I was going for a bit of messy texture, and this stamp worked great.  I traced a big circle behind everything and machine stitched around it.  I also added some black tangled thread behind the photo and layers.  I embellished with a few Me & My Big Ideas stickers, and my title is from the Crate Paper Cute Girl collection.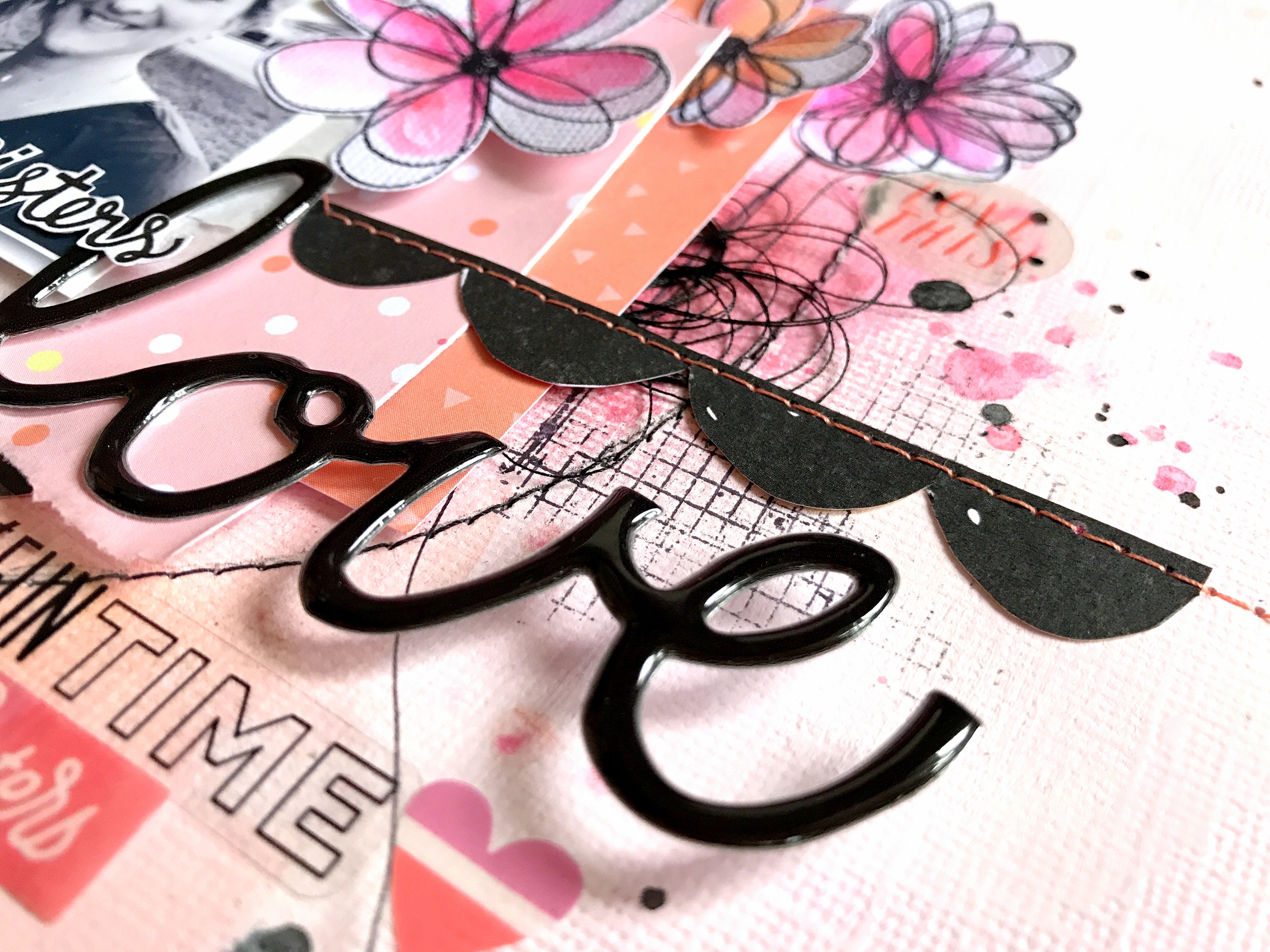 Here's another look at the flowers.  I really love how they turned out.  There are stems with leaves in the Blossom Stamp set as well, so you could add those to the flowers and get a totally different look.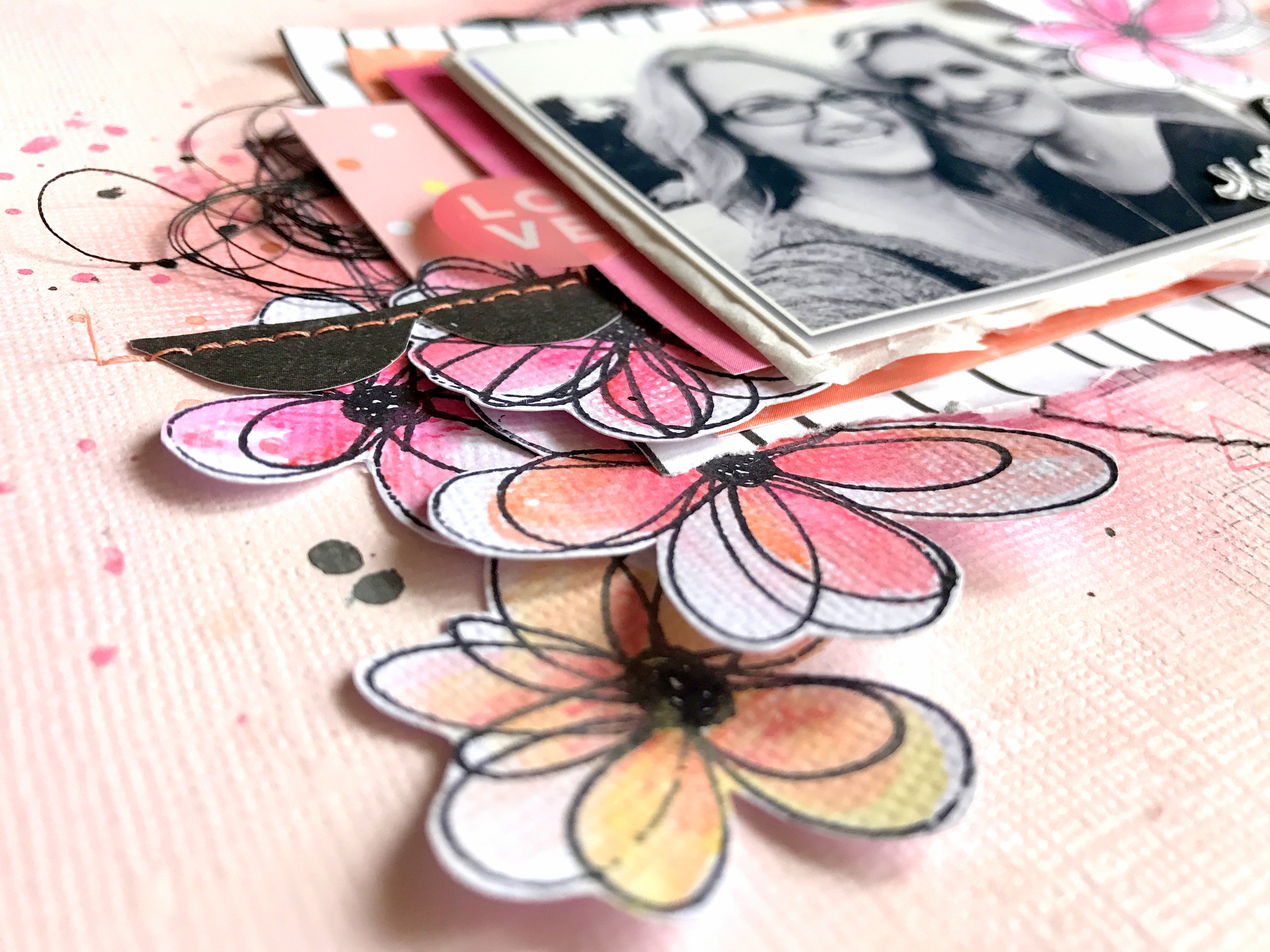 Down at the bottom I used the grid stamp again.  I also used some of the small open triangles from the Happy Art Stamp Set to create some subtle shapes on top of the big circle.  I used a pink Prima chalk ink for those.  I drew some lines and added my journaling down below everything.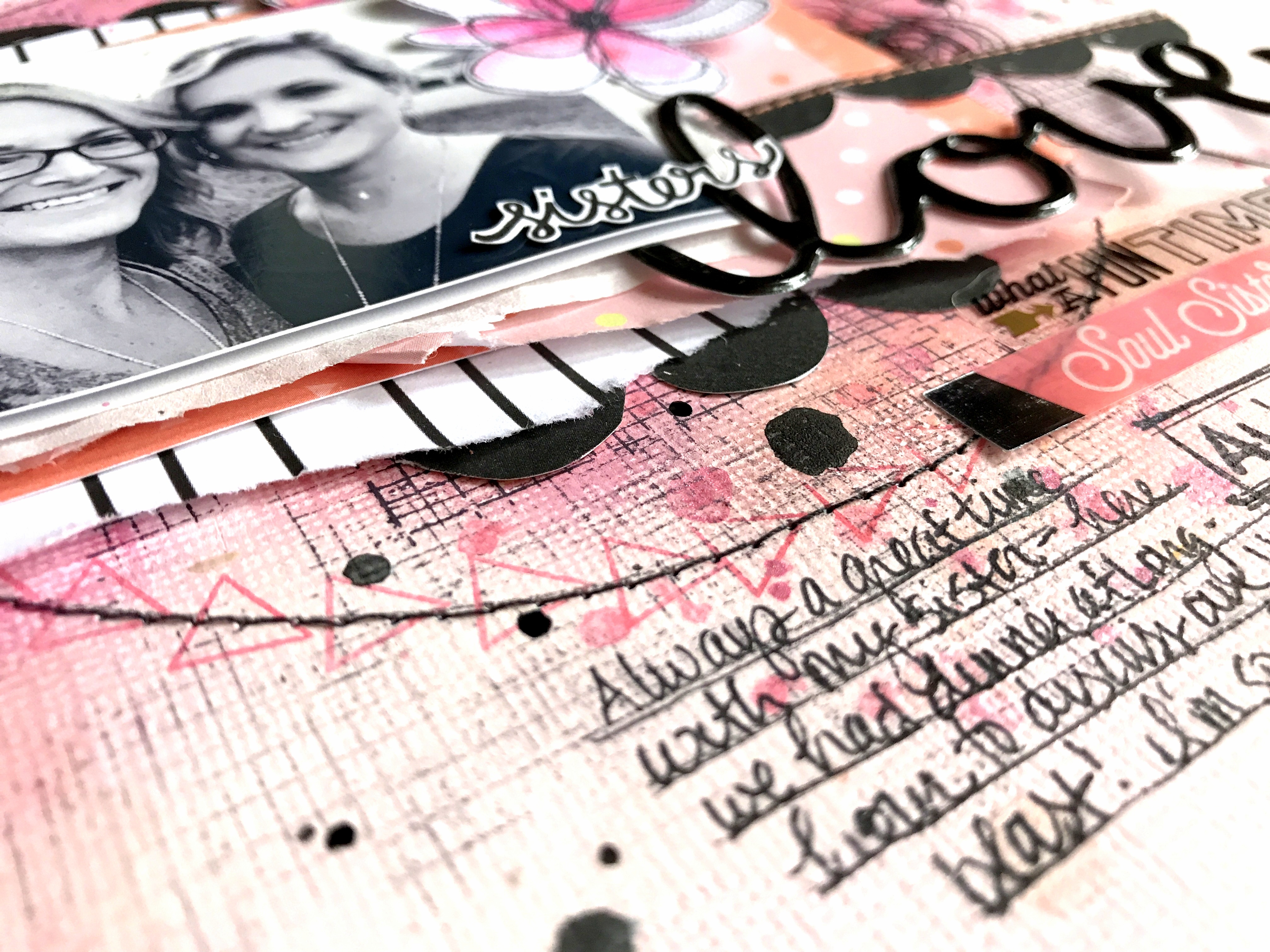 I hope this inspires you to mix and match your stamps!  And don't be afraid to use them in a different way.  It's fun to get creative with them!  I hope you'll check out my process video to see how I created this.
Thank you so much for stopping by!