Hello, I'm back featuring my final project as a Guest Designer for the Precious Remembrance Shop!
Today I'm playing with: Oh Christmas, Fall Colors, Coffee Love.
Here's a quick gift wrapping idea.  I'm a big fan of treat bags and the plain kraft ones are the best for stamping!  Team it up with a card and instant giftie!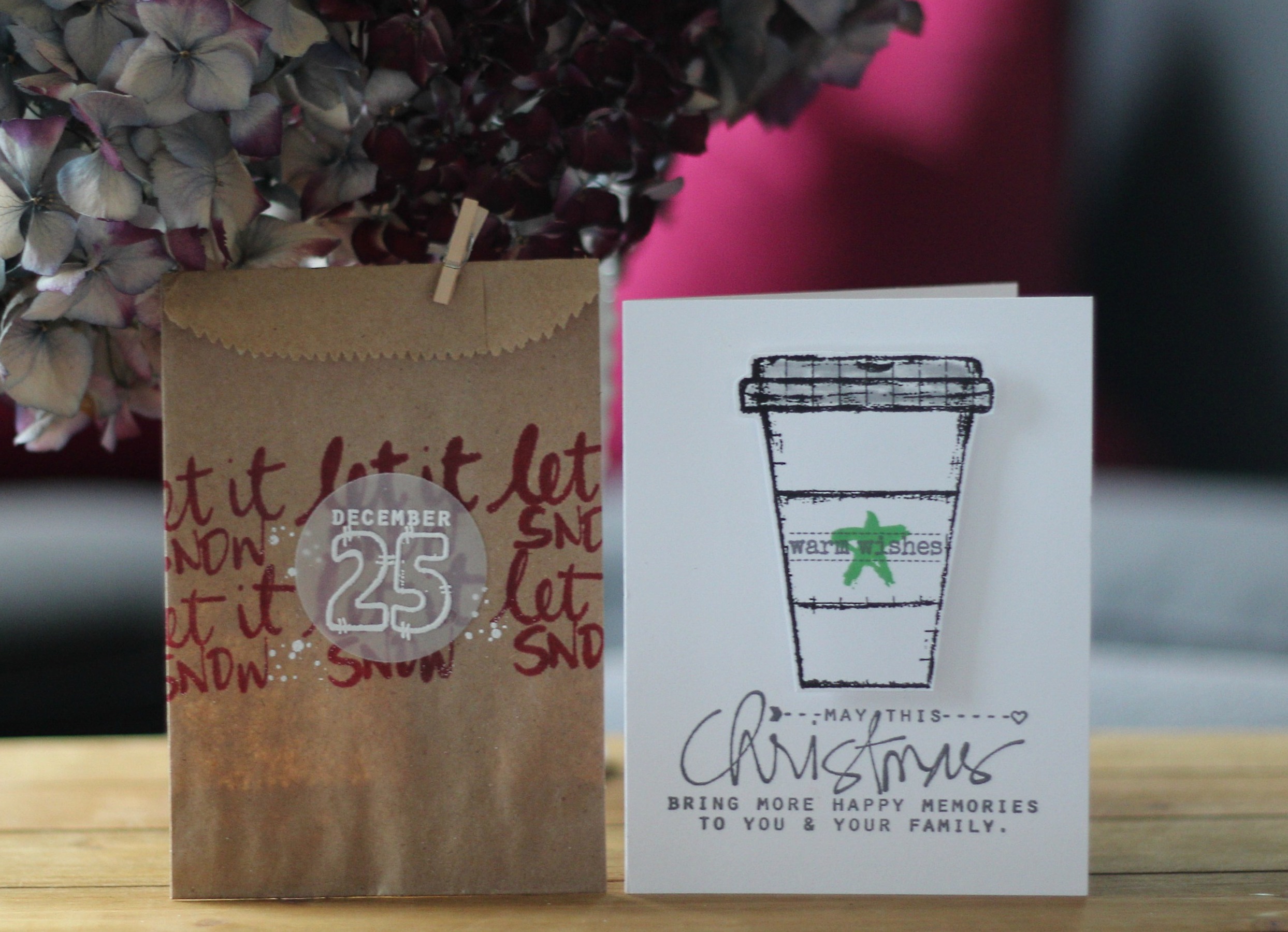 I love to give + receive gift cards.  I'll be the first one to say that I generally tuck them inside a card.  If you slip it inside stamped packaging, it takes it up a notch.  This bag didn't take long at all to embellish.  The stamps are from the Oh Christmas stamp set.  The speckles are from the Fall Colors set and have been heat embossed in white.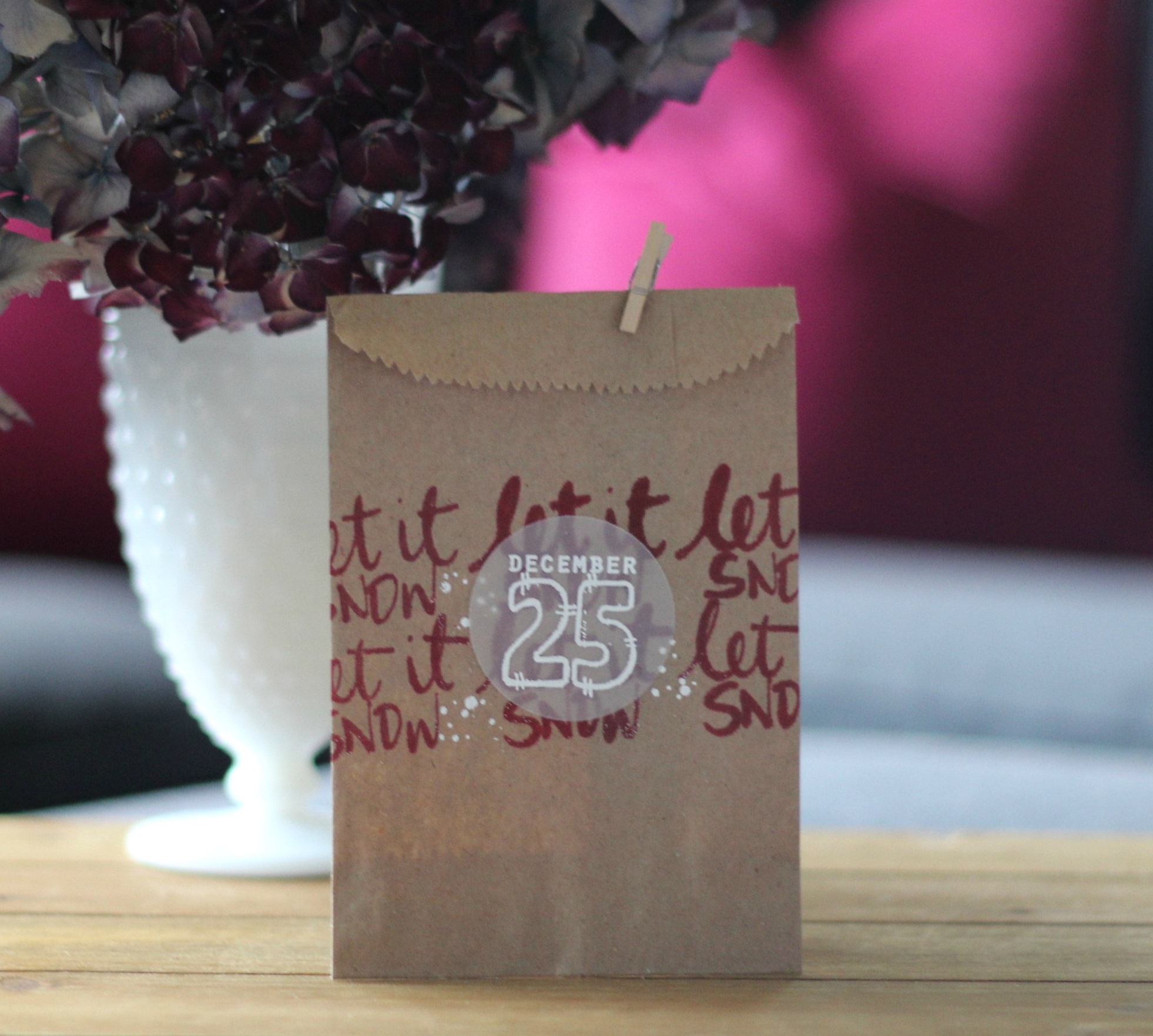 My card combines the Oh Christmas + Coffee Love stamp. A pop of green puts it right into the festive spirit of things.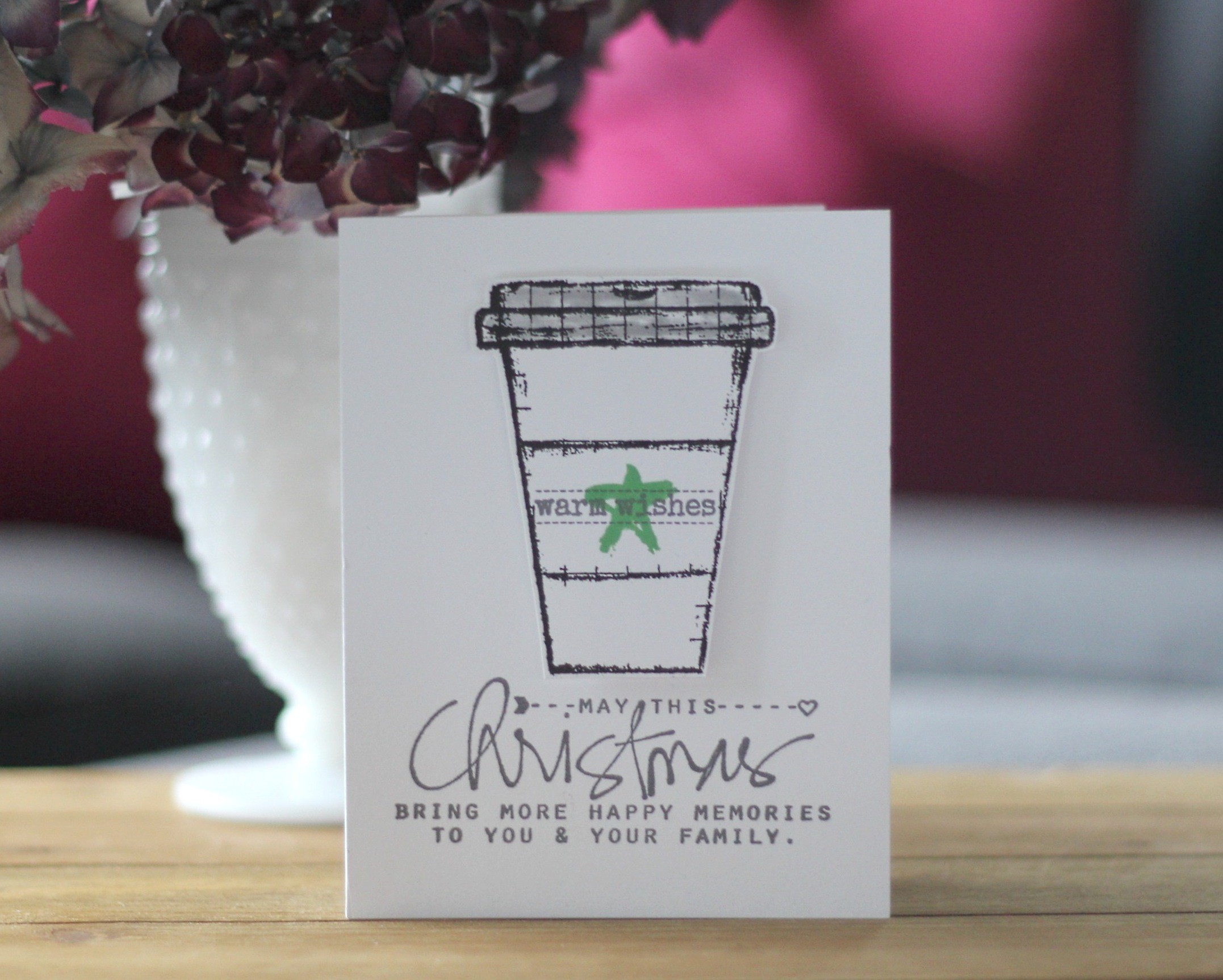 Thanks so much for stoppin' by today!!!!  A big shout out to Precious Remembrance for having me as a guest designer these last couple of month!  Make sure you check out the Precious Remembrance Shop blog!