Hello again, friends!  Missy here, and I have a fun abstract layout to share today.  Do you have any stamps that you don't think you'll ever have a use for?  For me, it's the coffee cup stamp from the Coffee Love Stamp Set.  I don't drink coffee, so I probably would never use it on a project.  I decided to challenge myself to use it anyway!  I went artsy and abstract with it, and I love how it turned out.  I used watercolor paints again instead of ink pads.  I began by randomly stamping the coffee cup stamp over and over using different colors.  I overlapped them and just made a colorful background.  I used another sheet and stamped the coffee cup using black archival ink.  I used the watercolors and ink sprays to add lots of shading and colors.  Once everything was dry, I used several punches and punched lots of circles.  You would never know what these stamps were in the beginning, so it really doesn't matter what stamps you use for something like this!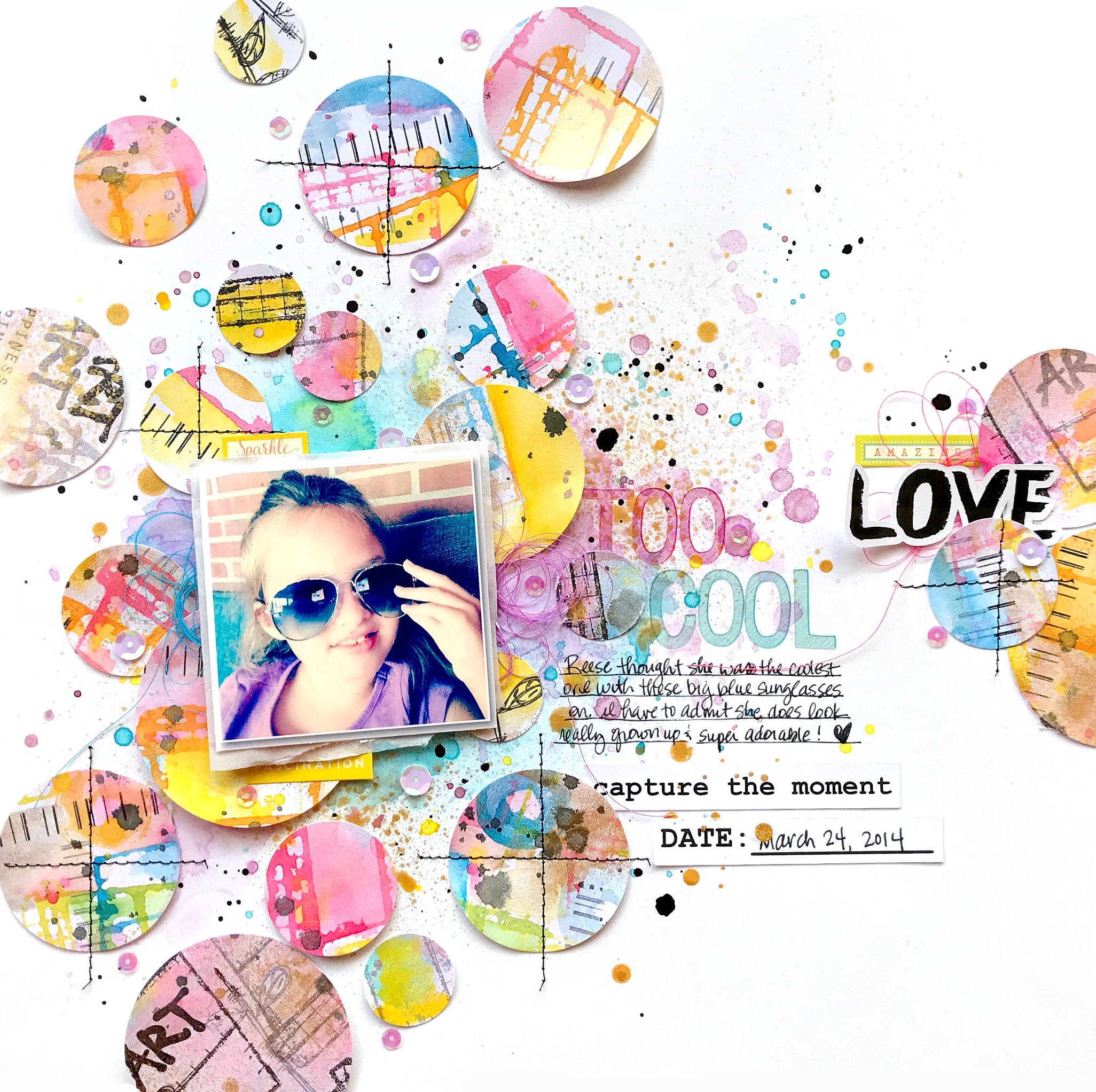 Here you can see how awesome these random circles turned out.  Look at the difference in stamping with an ink pad versus watercolor.  It's fun to get that wet and artsy look with the paint!  You really can't mess this up, either.  It's very easy to do.  I added more watercolors and ink sprays to the background and also machine stitched with black thread through some of the circles.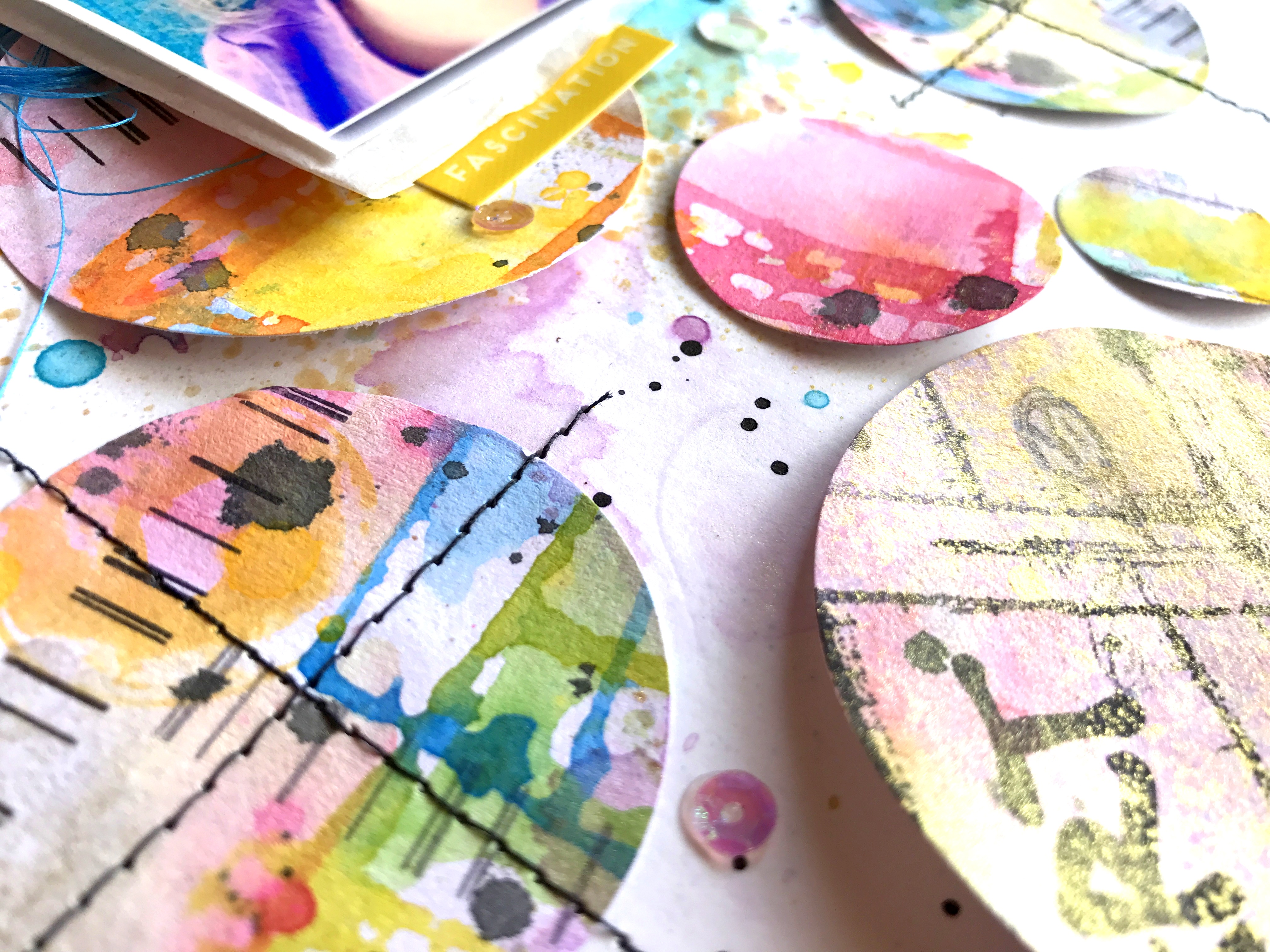 By punching out the circles, I had instant embellishments.  And each one is unique since I used several stamps.  In addition to the Coffee Love Stamp Set, I also used a few stamps from the Blossom Stamp Set.  I added some gold Color Shine, too, which is really fun.  I used some older American Crafts alpha stickers for my title and added in some sequins from SpiegelMom Scraps.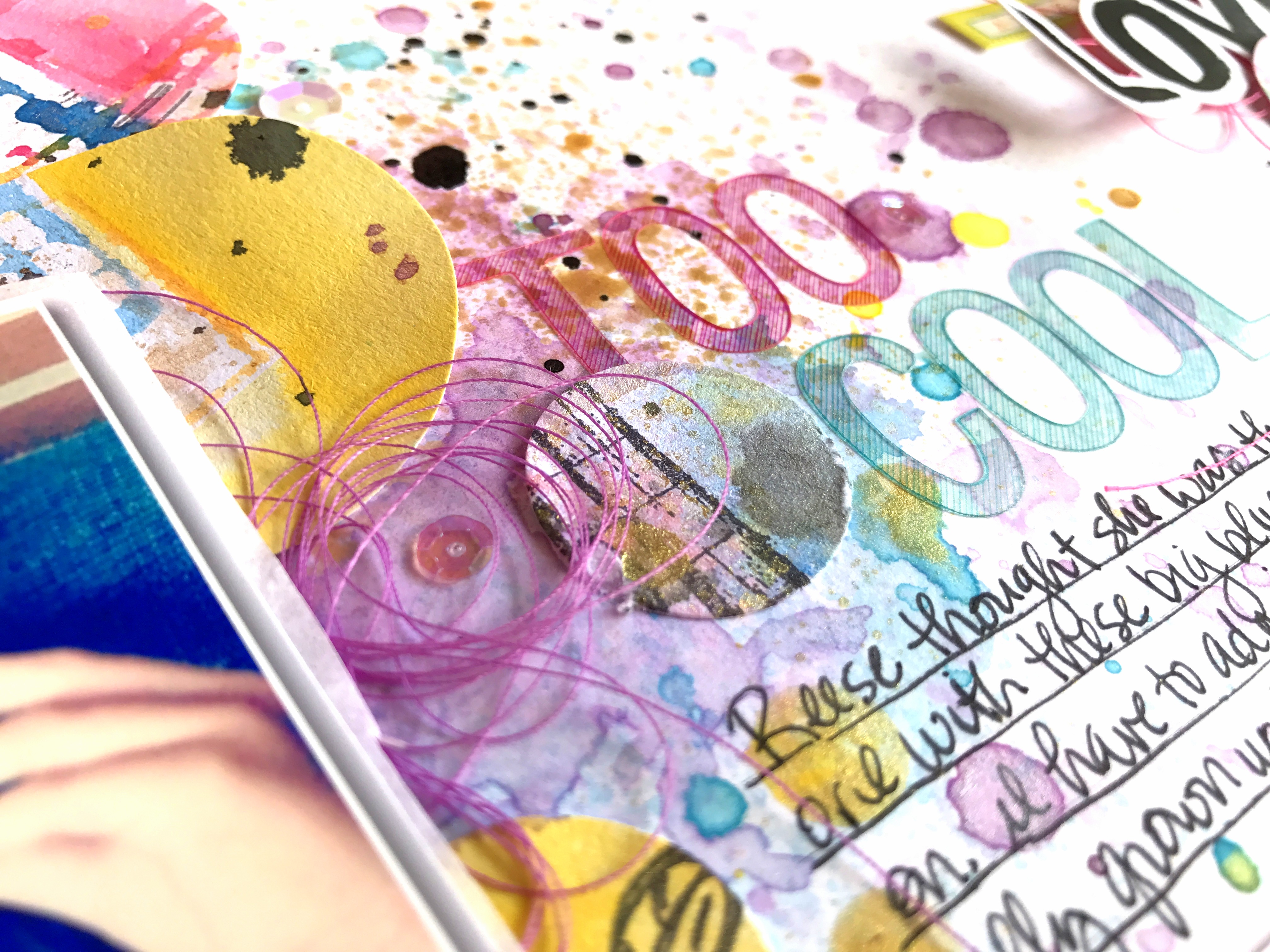 Here on the right side, I created a little circle cluster.  That "LOVE" piece is a die cut from the Love Coupon Bits & Pieces pack.  They're perfect for using as embellishments or titles.  I added in some pink tangled thread and a few small Shimelle stickers.
I used a few more die cuts here from the Journey Bits & Pieces pack.  These are great for adding the date and adding fun sentiments to your project.  I love the typewriter font!
This was a lot of fun to create.  Those circles were really easy to make with all the stamps.  I hope this inspires you to get abstract and random with your stamps and create something unique and colorful!  Be sure to check out my process video to see how I created this page.
Thanks for stopping by, and have a great day!