Hey there stampers, Lisa here with another Deign It Monday post! I have a CAS card to share with you today featuring the Daily Thoughts Stamp Set.
The title for my cassette tape was created using the Date Stamp Set. I jazzed up portions of the cassette with a silver Gelly Roll pen and Wink of Stella.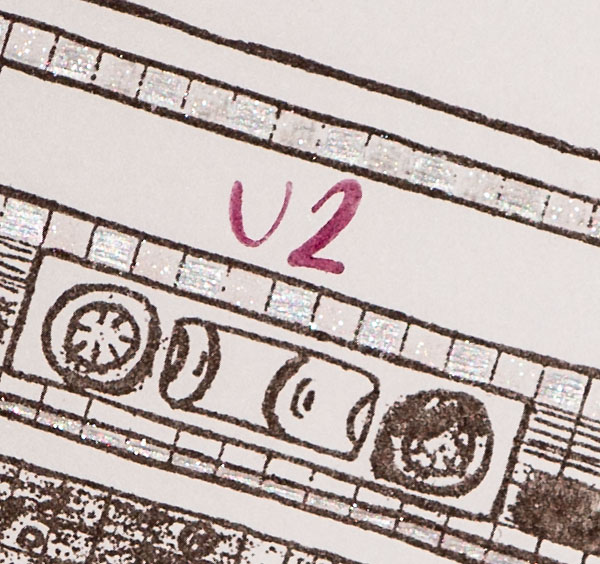 What is U2, you might be wondering? That would be the name of one of my favorite music groups ever. I have a CD in my car that I play just about every time I'm out an about. I love a warm day when I can have the moon roof open, all windows down and the volume UP!! I'm courteous when other driver's are close, but crank it up when I'm on the open road LOL! Yep you might say I 'enjoy the moment, and let the music  play'…with volume!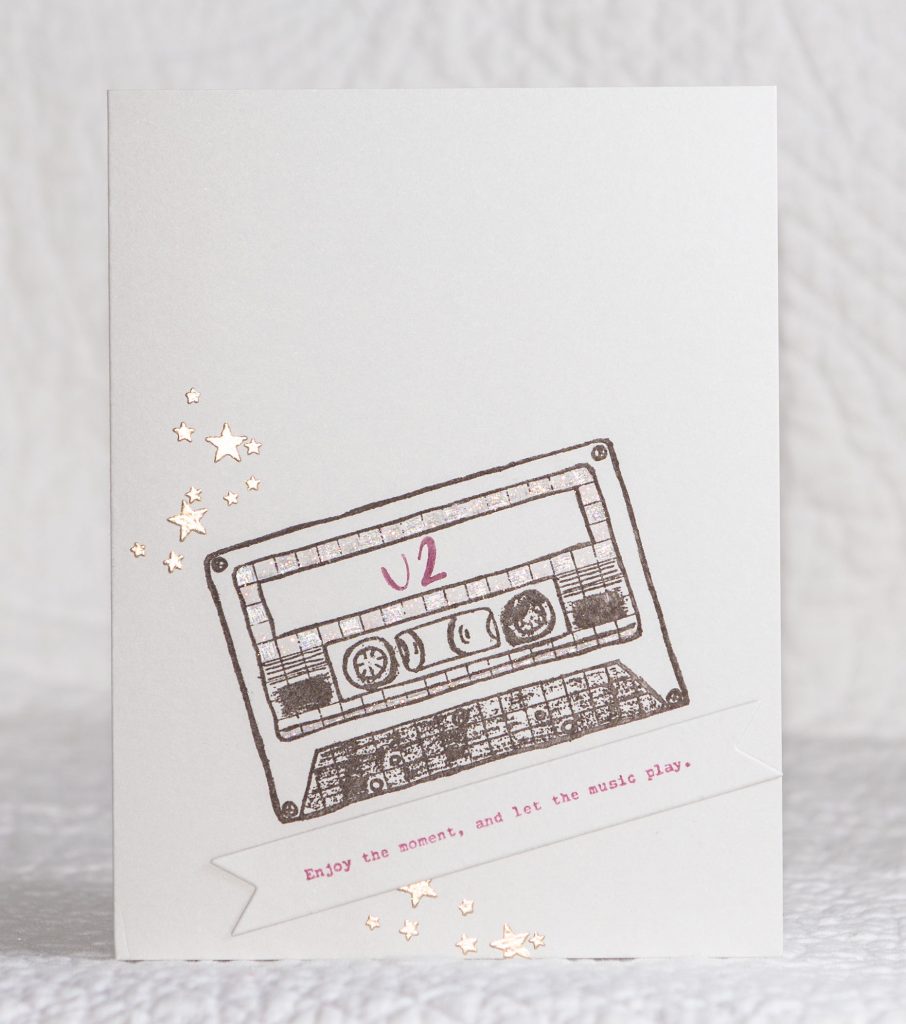 Turning up the glitz volume, I embossed the stars (Daily Thoughts Stamp Set) with Liquid Platinum embossing powder. I had not intended to have the sentiment on a banner. But, I dropped my stamp block and had to adapt and overcome!
Your CAS cards can speak volumes with just a pop of color and a little sparkle. The added bonus is that you don't need extra postage for a flat card!