Hi friends, Lisa here today! I'm sharing a fun little project using six Kraft/Flat Bags from the shop. This is for my brother-in-law and sister-in-law. They're retired and enjoying many outdoor adventures with their 2 year old grandson Trevor. This little project is something for them to record some of those adventures, tuck in a photo or two and maybe a pressed leaf or flower that sweet little Trevor discovers! Grab your coffee or beverage of choice, this is a photo heavy post!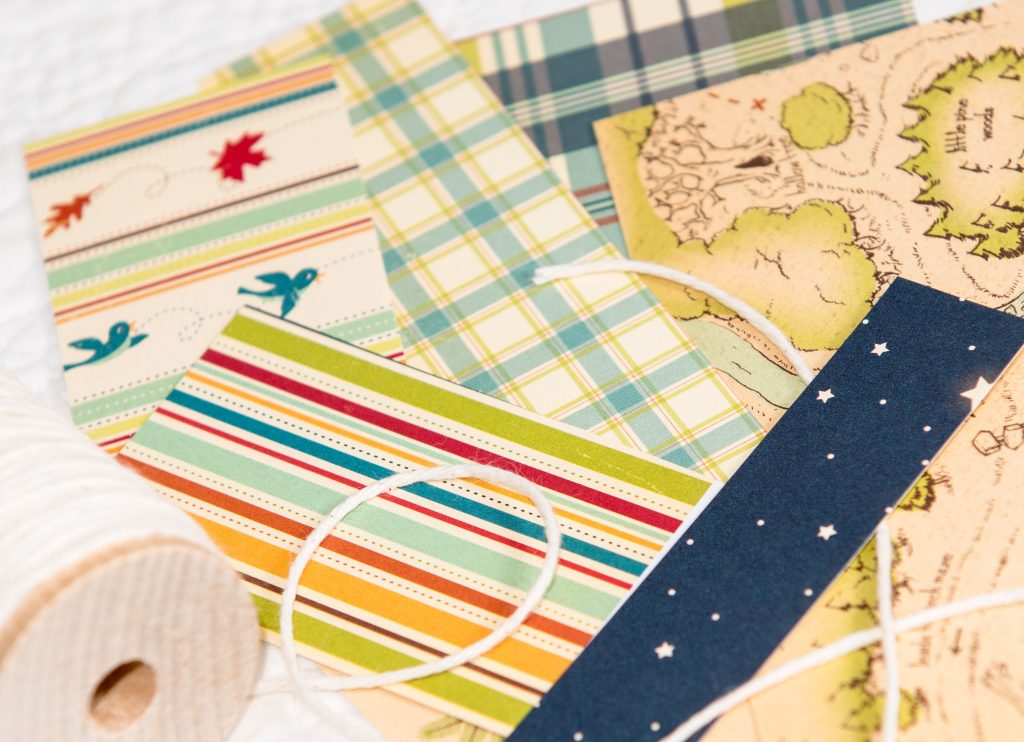 I began with a collection of coordinating patterned paper.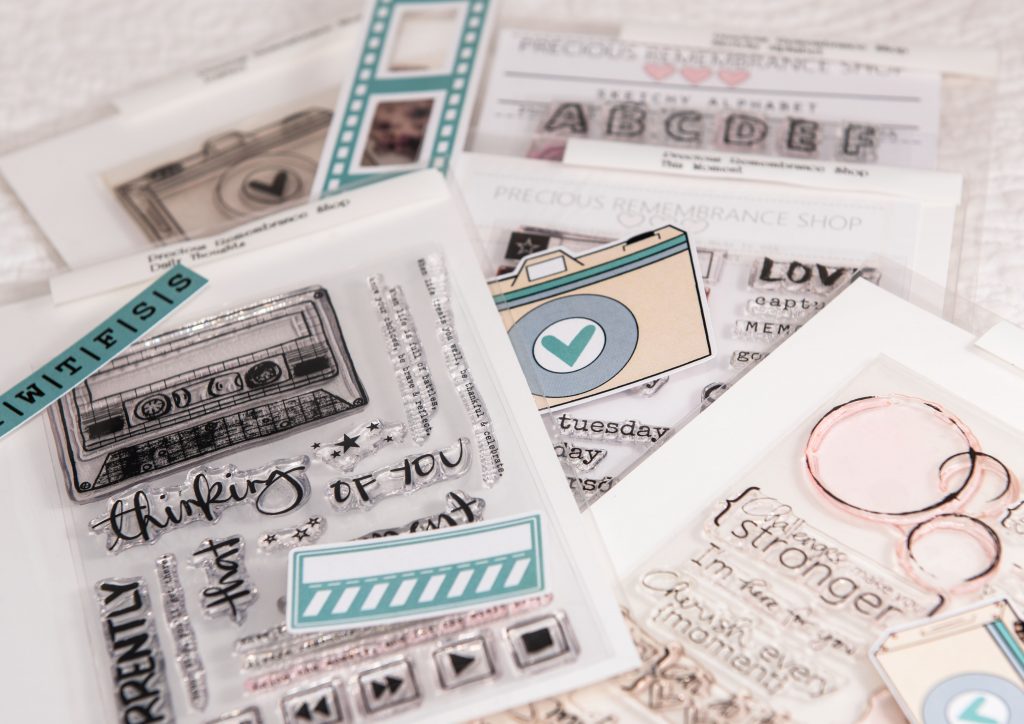 Then pulled several stamp sets and items from a couple of the Bits & Pieces collections.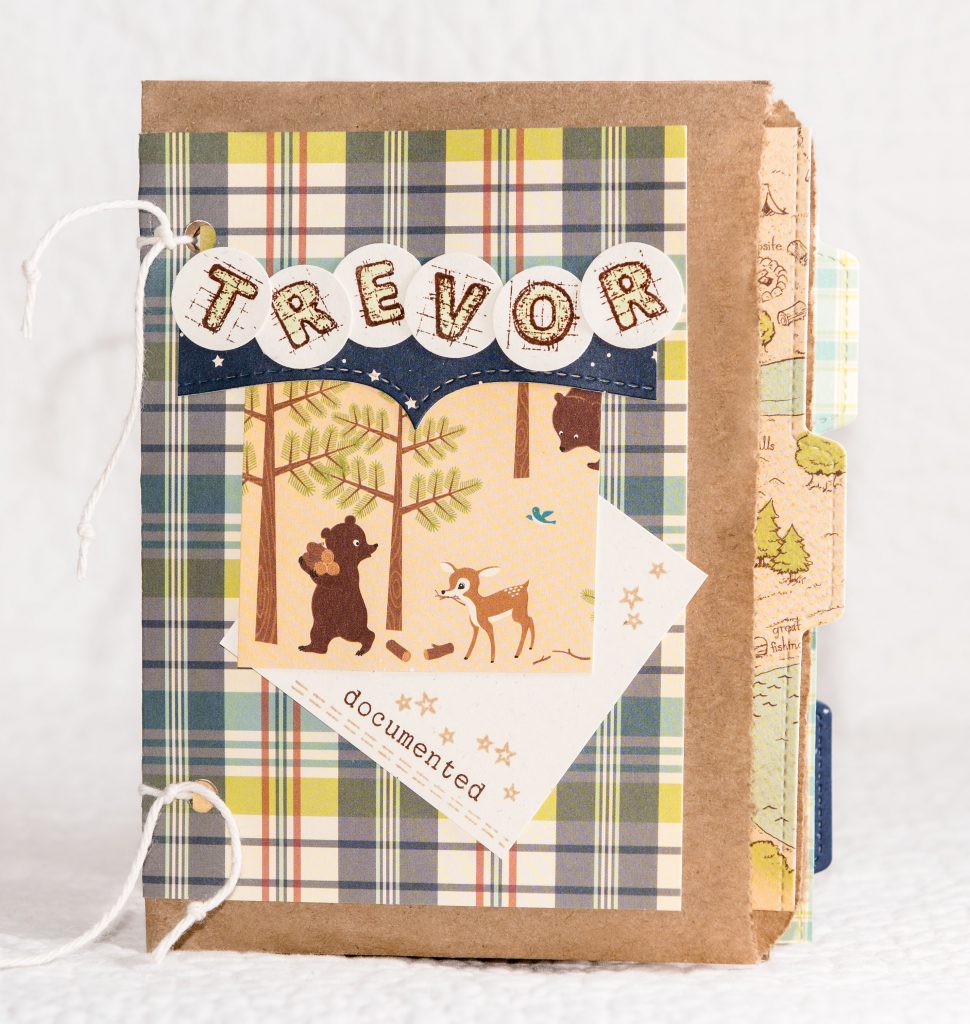 I scored and folded the bags in half then punched holes to tie them together. The patterned paper wraps around to the back of the book bringing a sturdier feeling to the paper bags. Using the Sketchy Alphabet stamp set, I stamped and punched the letters for Trevor's name. I've used stamps from Daily Thoughts, This Moment and Positive Thoughts on the cover.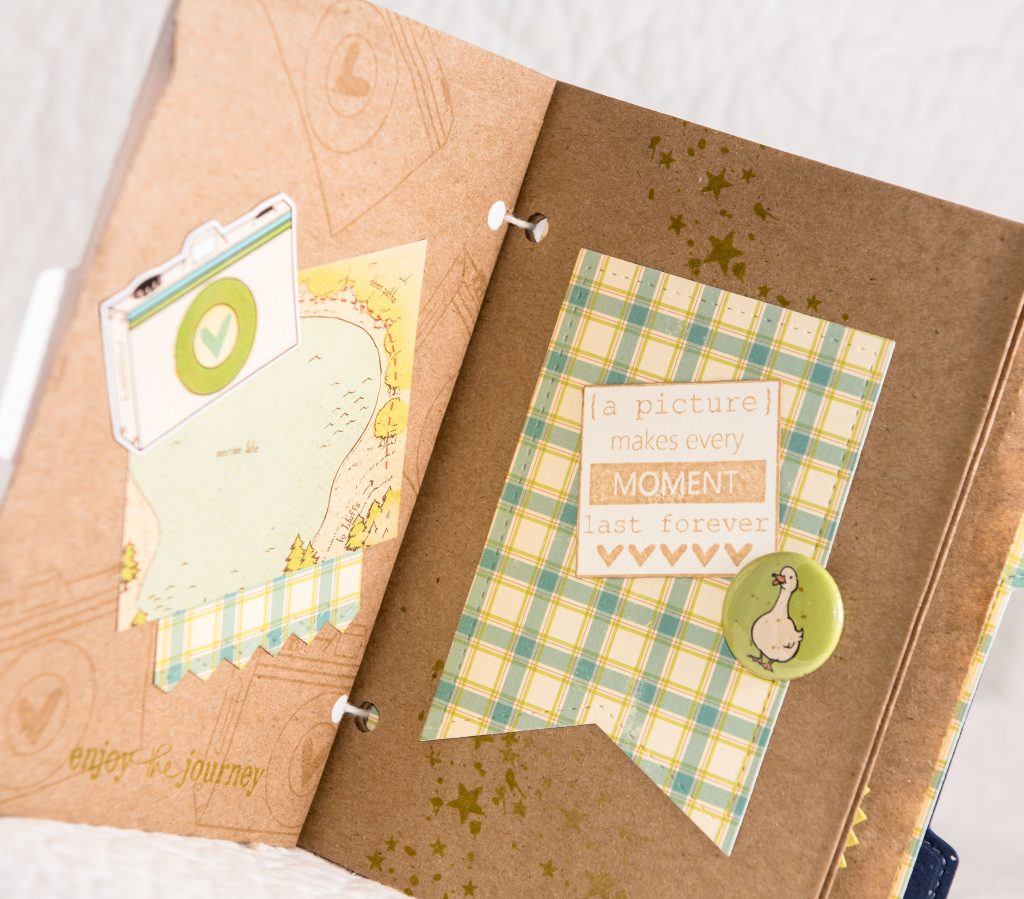 This pair of inside pages features images from the Journey stamp set and the large camera (color altered with Copics) from Bits & Pieces: Journey.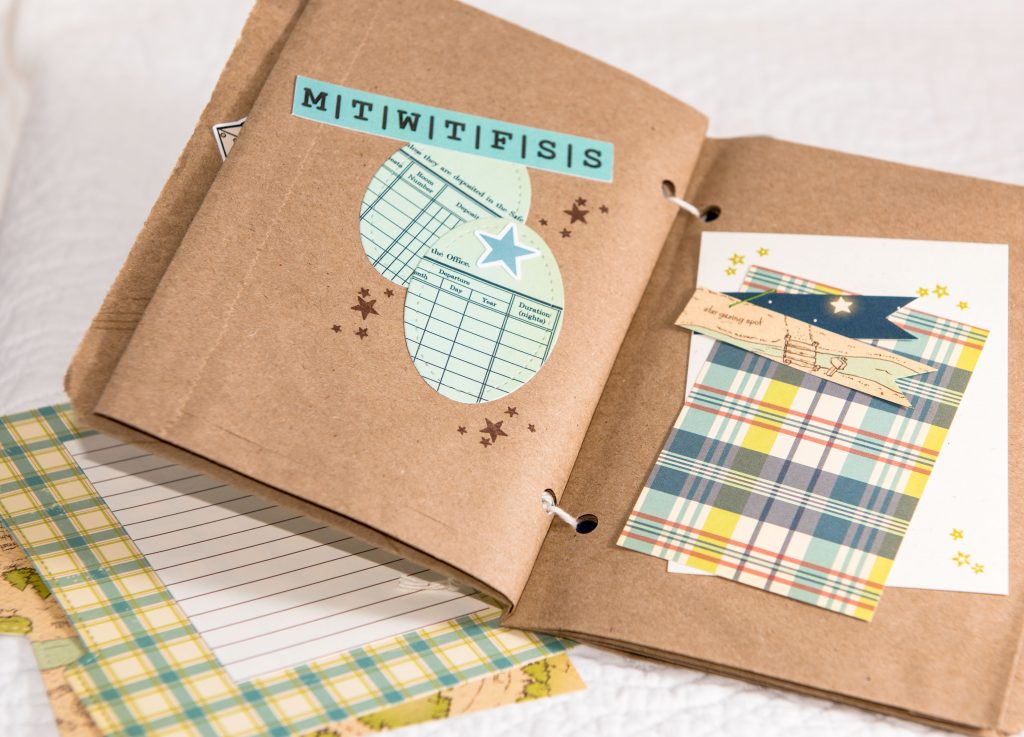 Star clusters from Daily Thoughts and a couple of items from Bits & Pieces: Daily Thoughts  and Bits & Pieces: Journey jazzed up this page.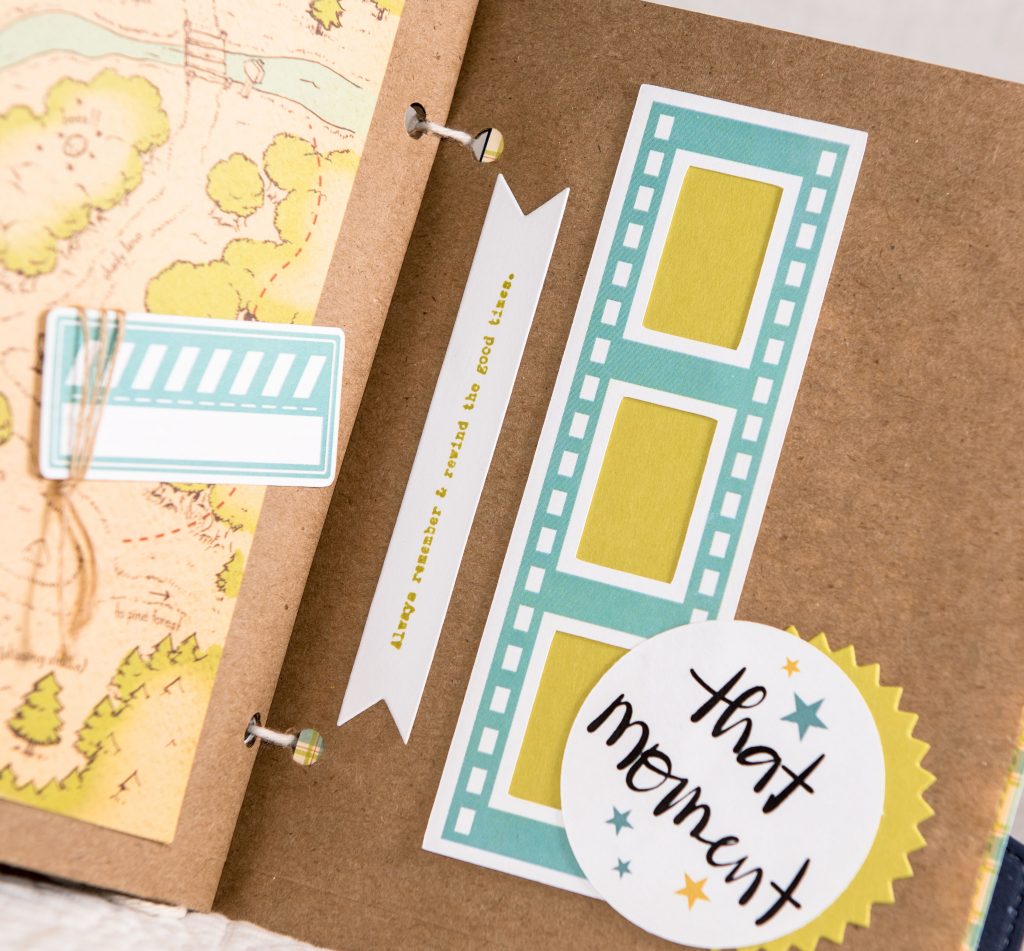 This page is my favorite. I like how well the lime green and aqua in the patterned paper coordinated with the aqua from the Bits & Pieces: Journey items. I stamped a sentiment from the Daily Thoughts stamp set on a die cut banner.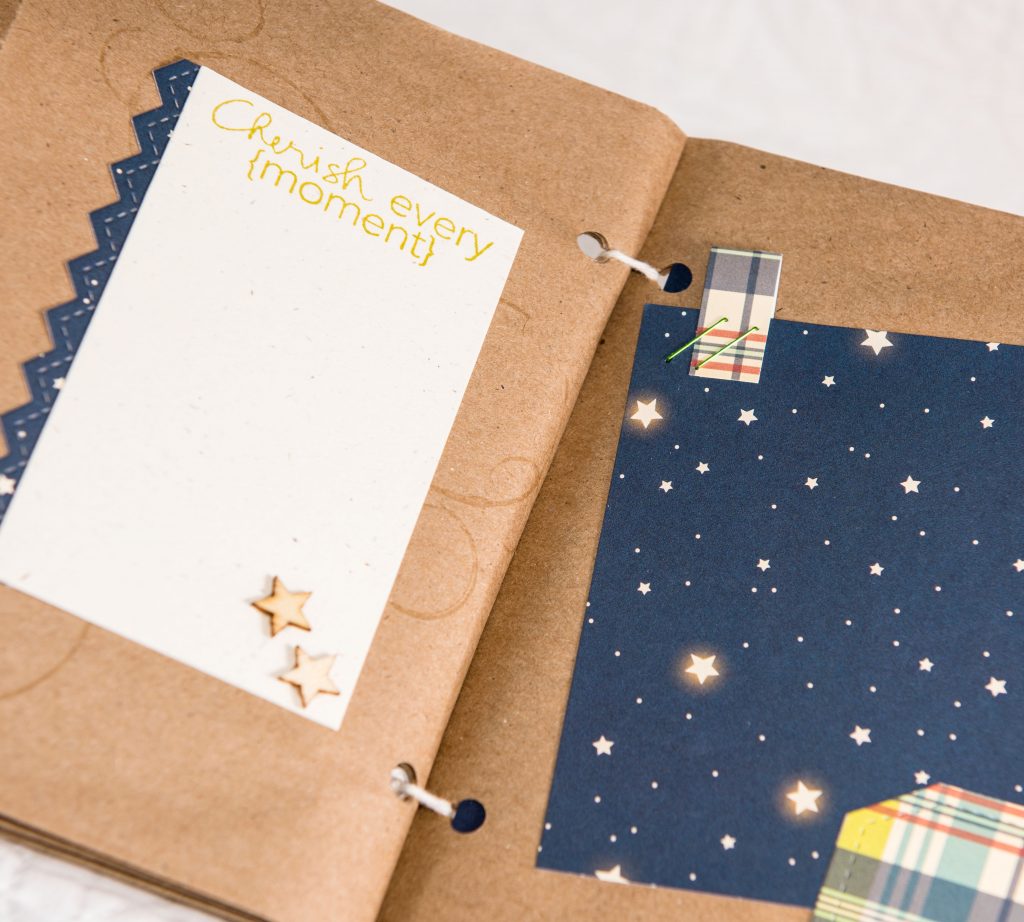 But then again, I like this one too! That glow around the stars on the paper is so nifty! I used the Positive Thoughts stamp set here.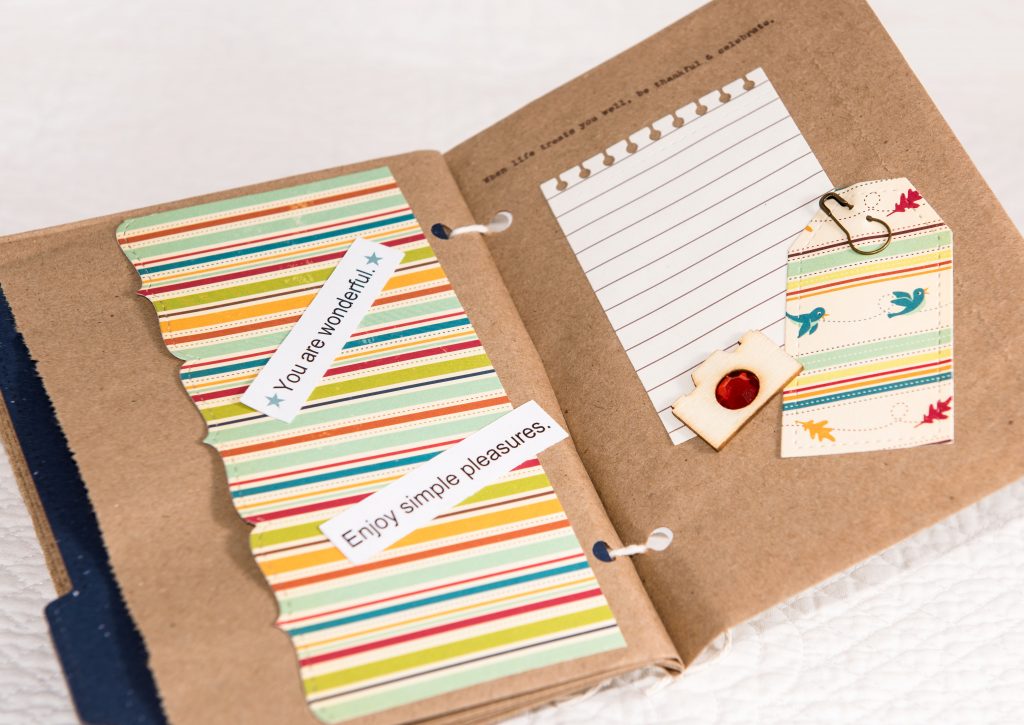 The left page has a pocket under the patterned paper. It's decorated with sentiments from Bits & Pieces: Daily Thoughts.  The right page contains a sentiment from the Daily Thoughts stamp set.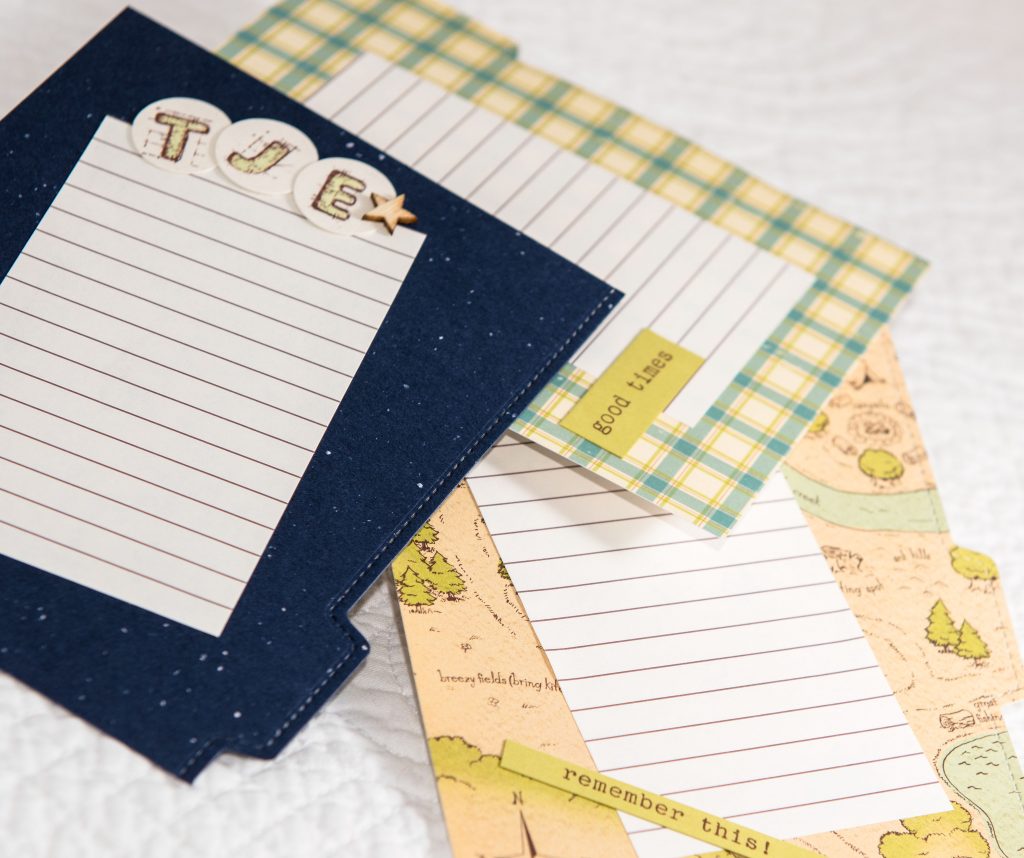 I slipped same file tabbed papers into the bag openings with more journaling spots. I used the Sketchy Alphabet and This Moment stamp sets on them.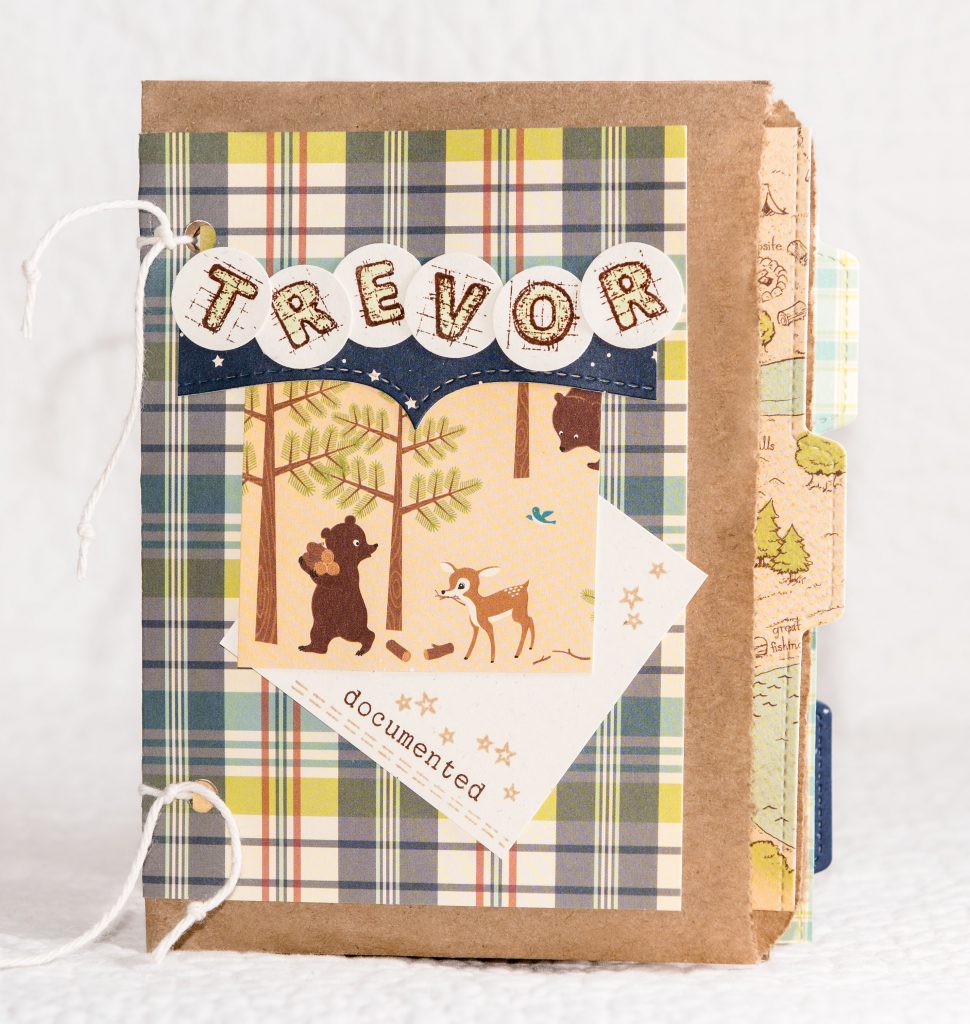 And there you go. A fun little memory book for grandma and grandpa to fill with their cherished Trevor memories. Thanks so much for sticking with me!