So glad you've joined me for another Create It Wednesday post.  There are lots of gift giving occasions coming up including Mother's Day & graduation.  But it's also fun to surprise someone with a little something unexpected.  I've dressed up a Plain White Flat Paper Bag from the PRS Store.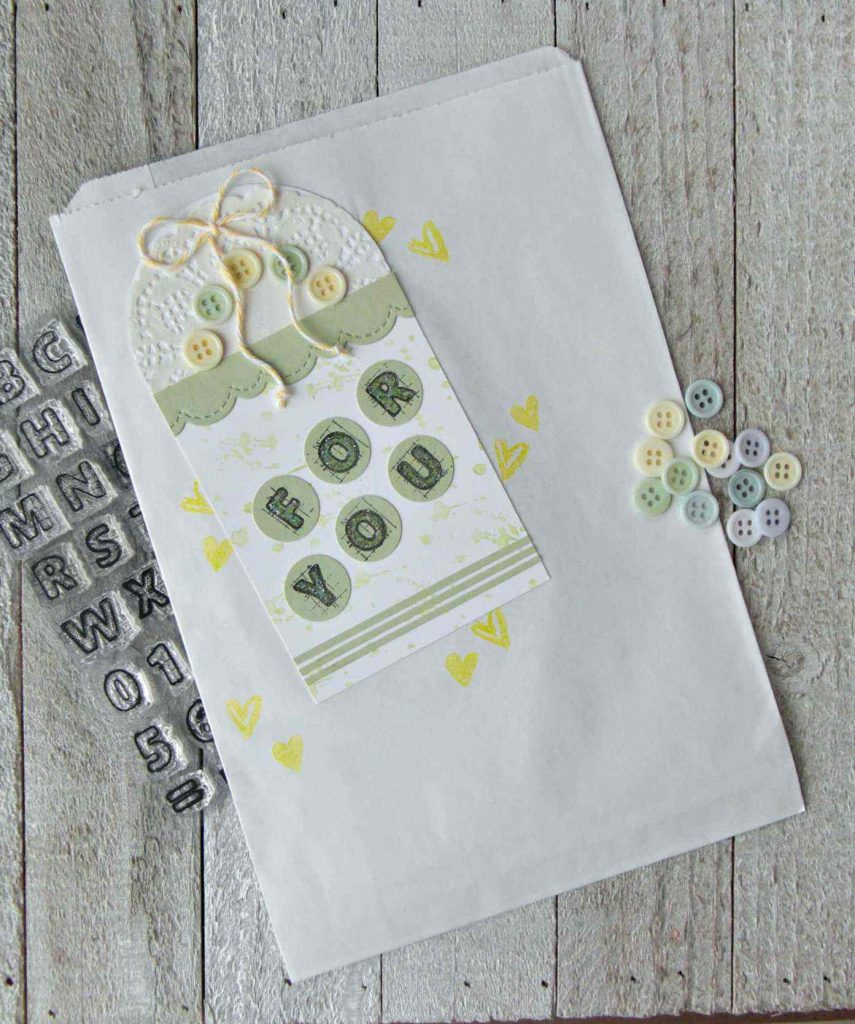 To begin, I created a tag using the partial die cutting technique with a circle die to fit a Mini White Doilie.  After attaching the doily, I stamped the rest of my tag with the splatters from the Positive Thoughts stamp set using a light green marker.  A scrap of light green cardstock was die cut with a Pretty Pink Posh border die to cover where I cut the doily in half.  Yellow and green Hand Dyed Buttons were easily added with liquid glue.  These beautiful buttons are available in several colors in the PRS Store.  I stamped the letters I needed from the Sketchy Alphabet stamp set in black ink on the green cardstock and punched them out with a little circle punch.  The letters were colored with the green marker and then covered with glitter glue for a fun sparkle.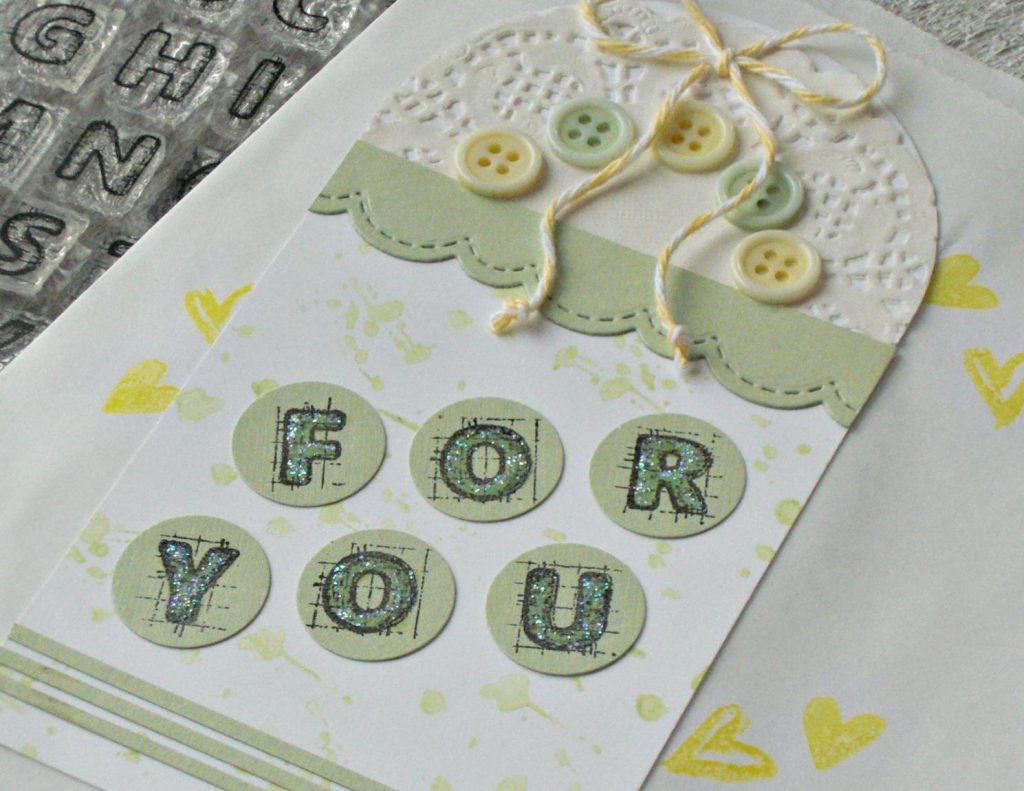 I had enough of the cardstock left to cut 3 thin strips for the bottom of the tag.  Yellow and white twine was tied in a bow & attached with liquid glue to finish it off.  Before adhering the tag, I stamped a few solid and open hearts from the Love Coupon and the Happy Art stamp sets in yellow ink.  Hope I've given you some inspiration for your next packaging project.  Have a great day!