Hello everyone… Helen is here and it is time for another Project Thursday. This time I have 3 Mixed Media ATC cards to share with you all.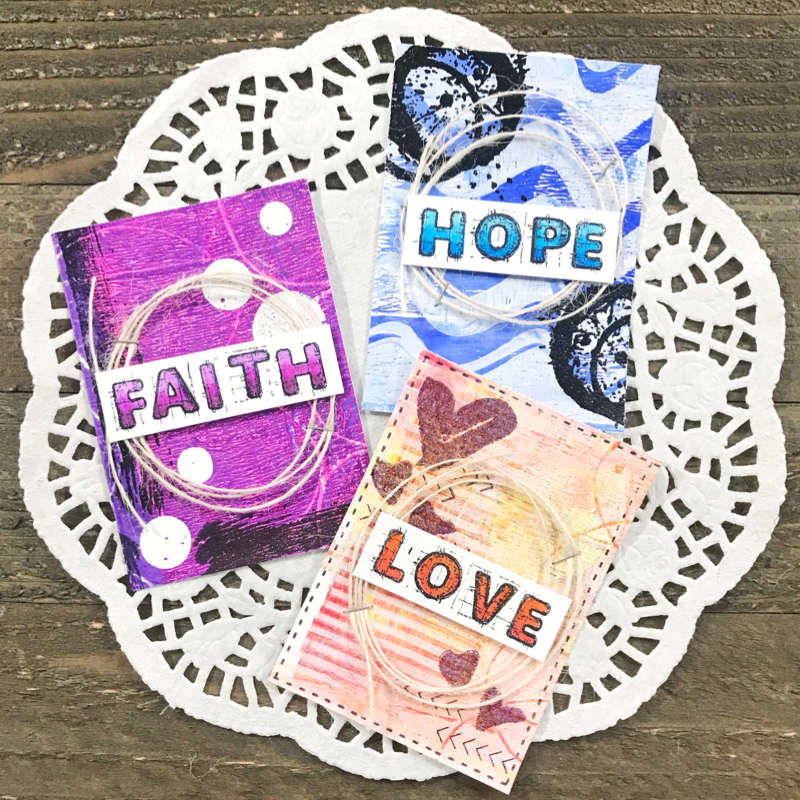 I started with creating the backgrounds with some acrylic paints and things I can find aroud the house, such as toile paper roll, plastic knife, buble wrap, and old credit card that I cut one of the edge with kids wave scissors.
On each card, I added the twine on the card and secure it with mini staplers.
For the all the sentiments, I stamp each word using the Sketchy Alphabets Stamp Set on a white cardstock using Black Archival Ink Pad. And then I colored the letters with 3 shades of colors that match with each background using Leisure Arts Premium Colored Pencils.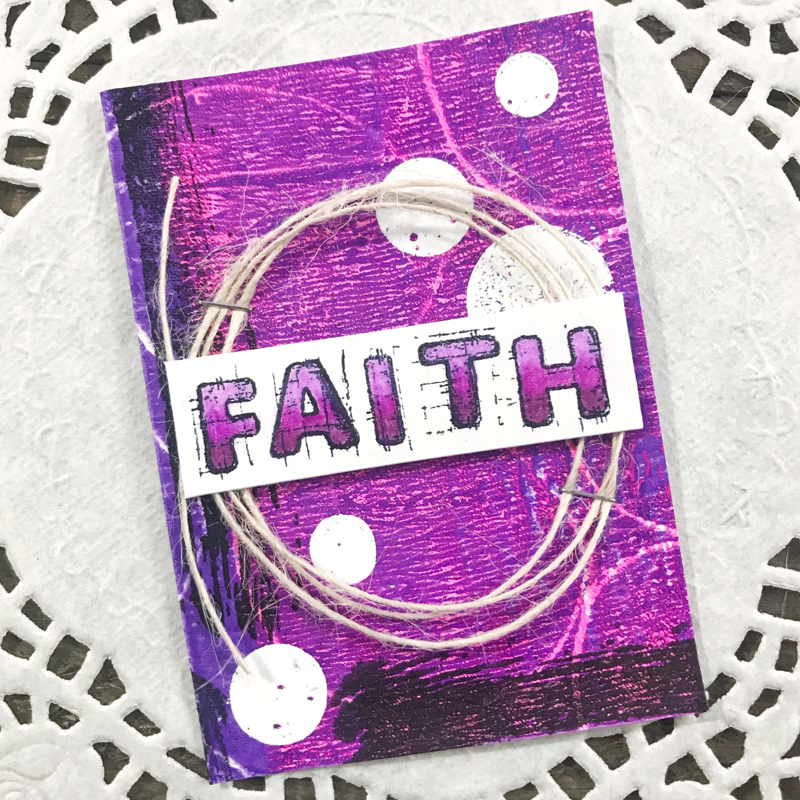 On this first card, I stamped and heat embossed the circles from New Day Stamp Set using Versamark Ink Pad and Fine White Embossing Powder. And then I stamped the brush stroke image on the 2 edges with Black Archival Ink Pad.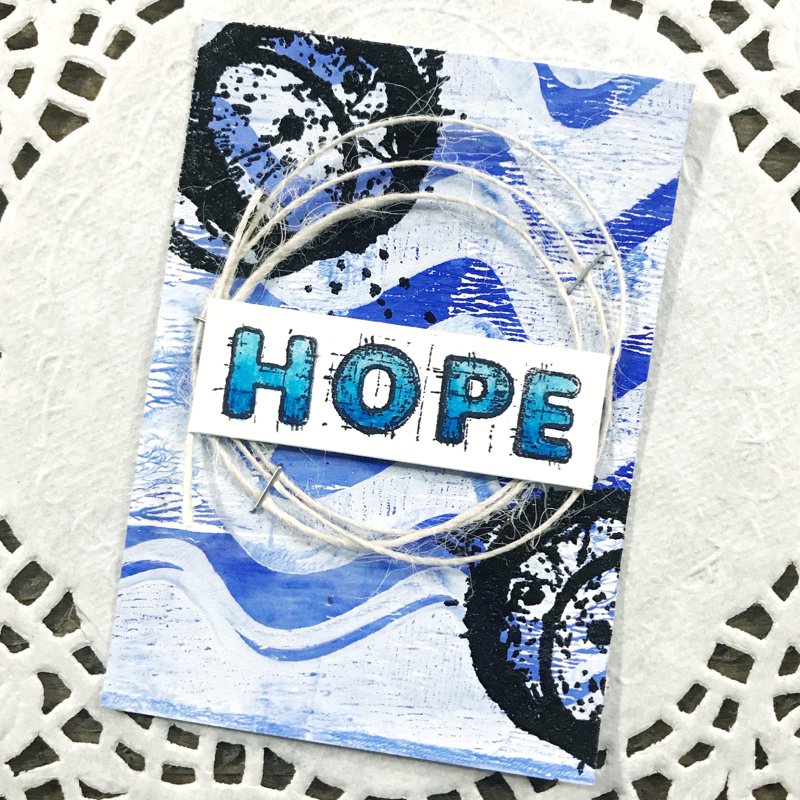 On the second card background, I stamped the circle splatter image from New Day Stamp Set with Versamark Ink Pad, added some Black Glitter embossing powder, and then I heat set it with craft heater.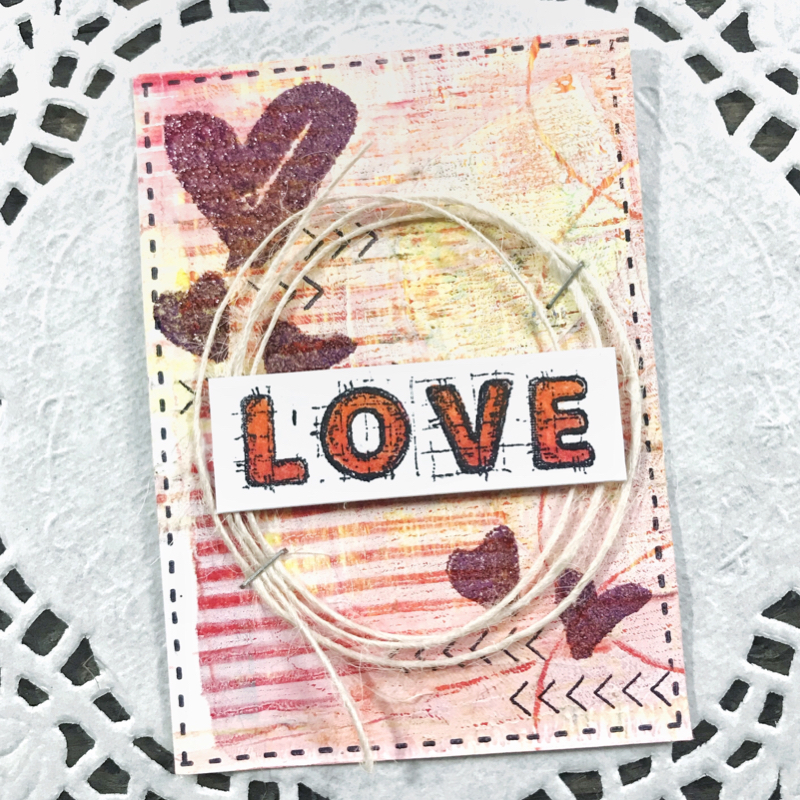 And on this third card, on that background I stamped the hearts from the Love Coupon Stamp Set with Versamark Ink and I added the WOW! Glitter Embossing Powder. And I heat them up with craft heater. I also stamped the faux stitching all around the edges and the arrows with Black Archival Ink pad.
I hope you all enjoy this post today 🙂 Thank you so much for stopping by. Habeva wonderful day!