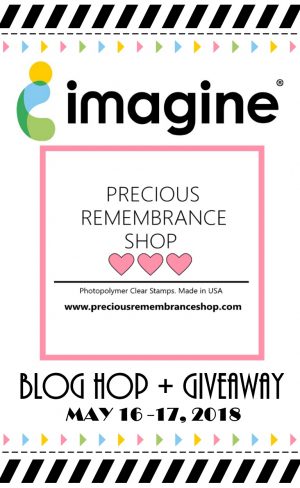 Hi everyone! Thank you all so much for joining our blog hop with Imagine Crafts! It was a lot of fun & I hope you enjoyed it too!♥
If you're new to us – Checkout our free gift this month with qualifying orders!:)
I'm here to quickly announce the winners for the blog hop:
Sue D
You have until May 28,2018 to claim your prize. You may contact me on this link:
here
.
—————————————————————————————
Tammy
To claim your prize, please contact Imagine Crafts through their
Facebook Page or Email: marketing@imaginecrafts.com
Congratulations!!!:)
Stay tune! We have New Stamp Release tomorrow! Woohoo!!!
Do you have any projects using our stamps? We would love to see it!:) Make sure to tag us on instagram  #preciousremembranceshop or #preciousremembrancestamps