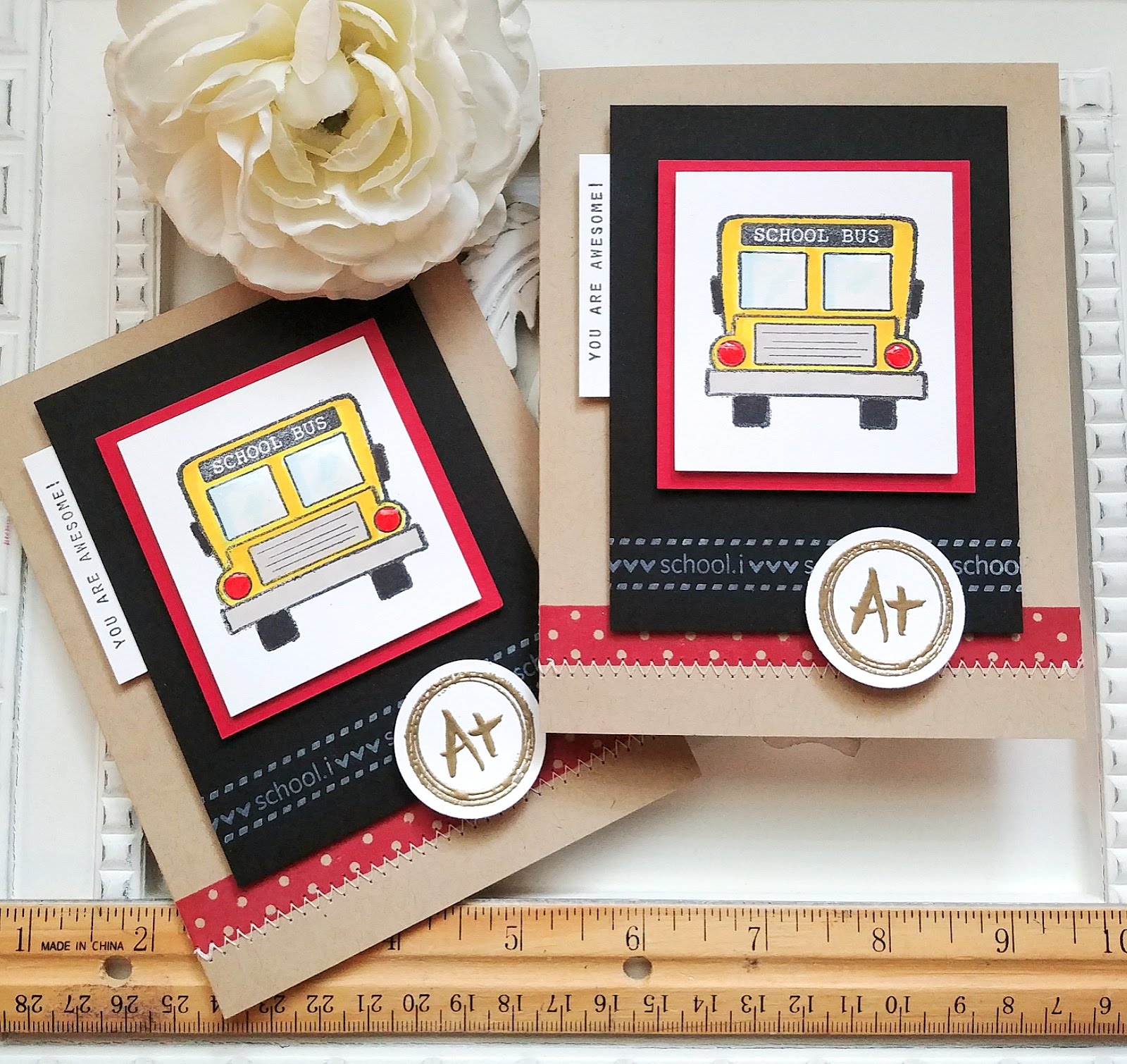 Hello! It's Kelly here with you today! I can't believe school is about to start! It seems like I was JUST making thank you cards for my boys' teachers and here I am making cards for their new teachers! I like getting all kinds of supplies like Kleenex and wipes to give to them at Back-To-School night and a handmade card attached is  a MUST! Am I right?  I created this set of cards using the ever-adorable School Days stamp set as well as the Little Things stamp set.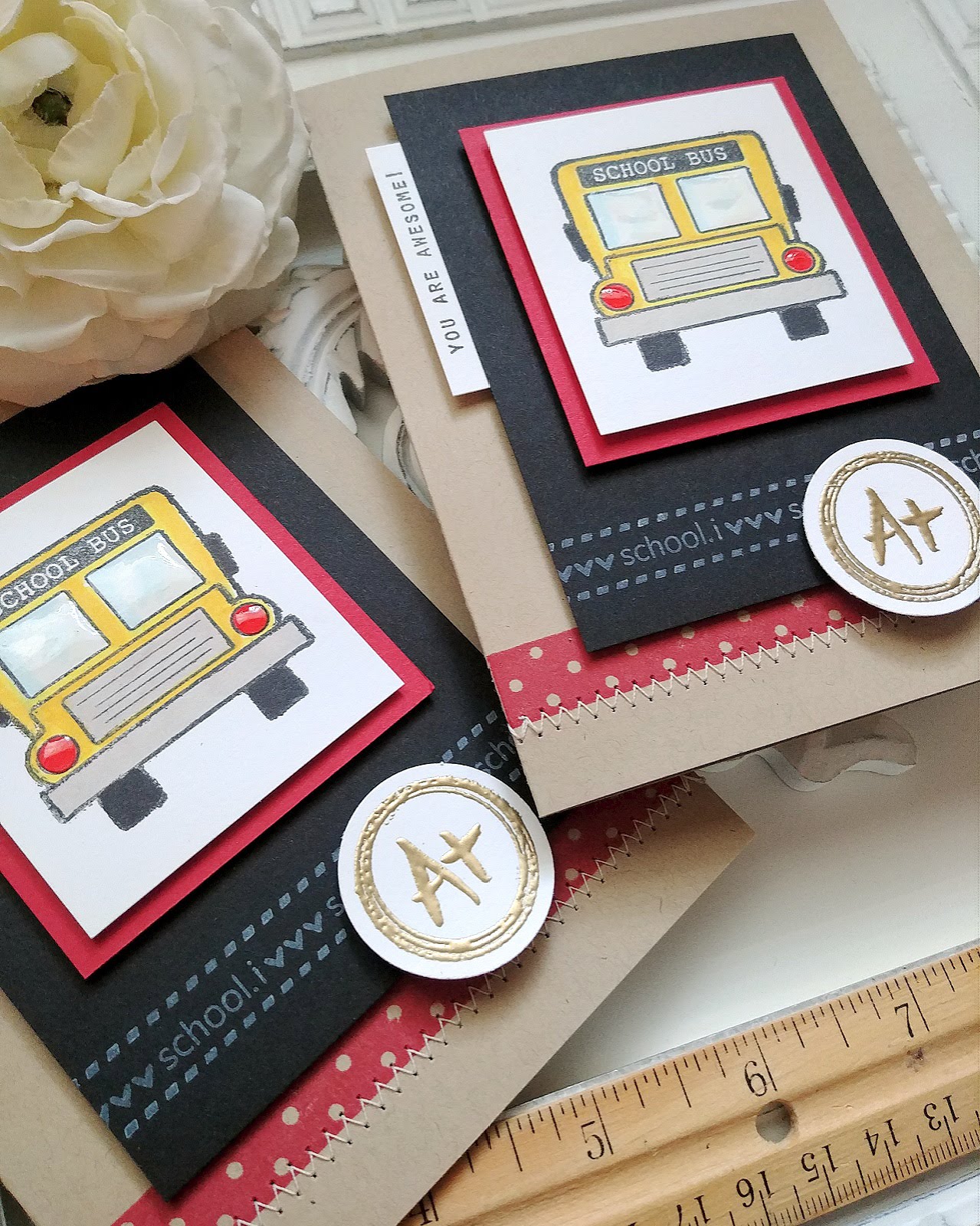 I stamped the school bus image using black ink and then colored them using alcohol markers. I also added some crystal glaze to the headlights and windows for some realistic shine.  The "I love school" sentiment is stamped in white onto black cardstock. I also stamped the "you are amazing" sentiment in black onto white and then I attached it to the side of the black cardstock.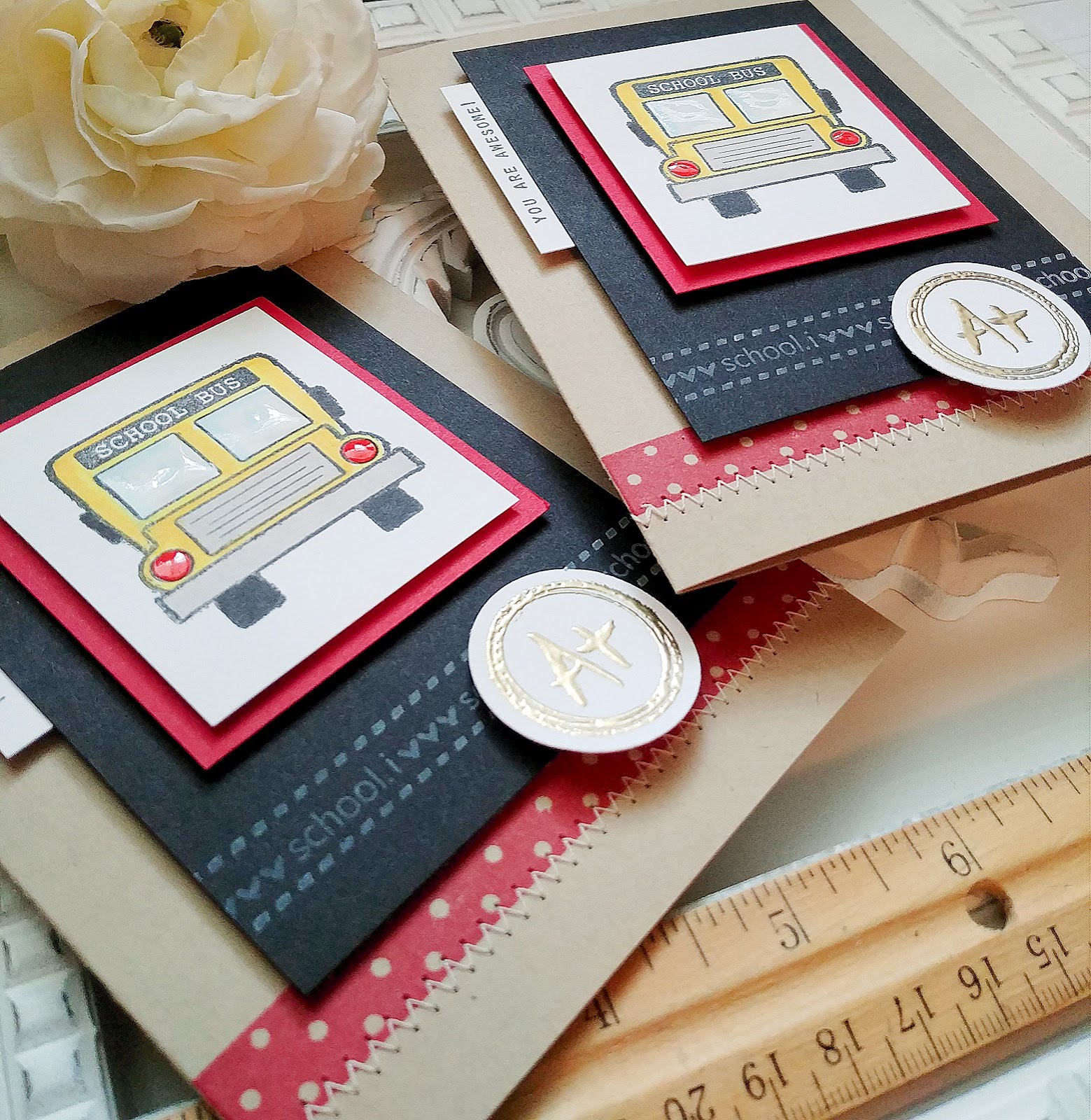 The "A+" circle is embossed using gold powder and attached using foam squares. I always like adding some embossing for extra shine. The red polka dot image from "Little Things" is stamped directly onto the Kraft card base. I used my MISTI so that I could get a crisp, saturated image. I also added some zig zag stitching using my machine. If you don't want to see it from the inside of the card, you could do it on a separate piece and then attach it to the card base. I had a lot of fun putting these together! This was the last thing I needed to do before the kids go back so I am set! I hope this inspires you to get your own "Back-to-School" card put together!