Hello everyone… Helen is here. Fall is on its way and the next Holiday is Halloween which my daughters do not stop talking about their costumes and treats! I tell you… they cannot wait for that day to arrive.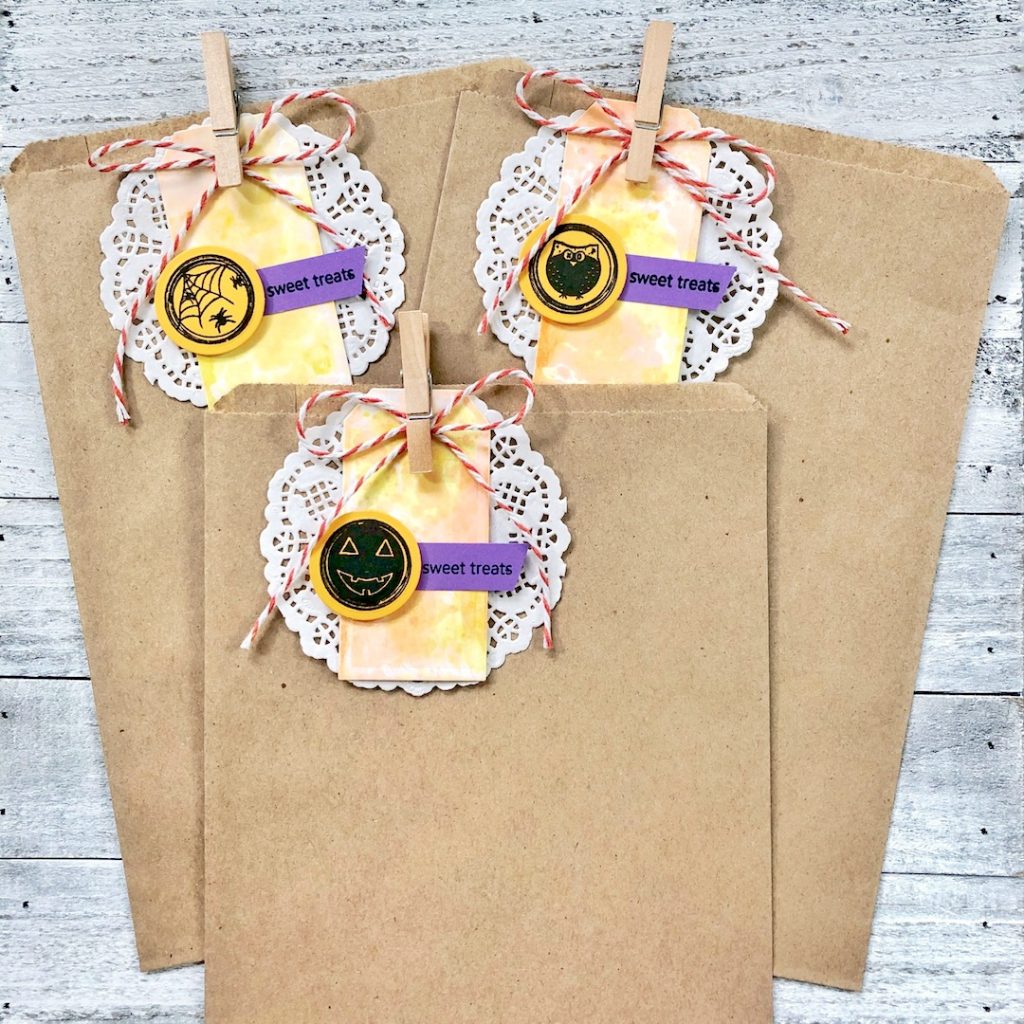 Today for our Project Thursday, I have treat tags and bags to share with you all. On these tags, I created a watercolor look background using smooshing technique with VersaFine Clair Ink Pads and stamp cleaner. It is very easy and fun technique.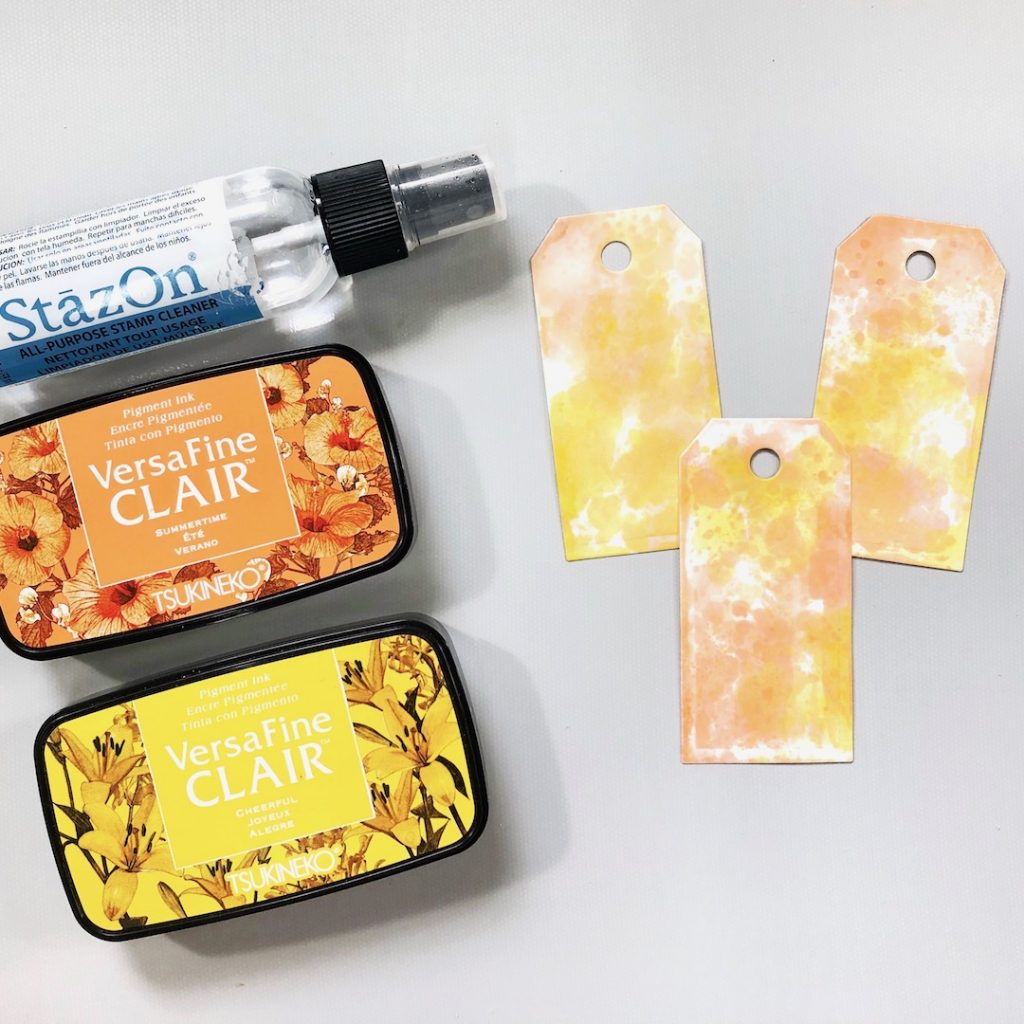 First, I tapped some of the VersaFine Clair – Summertime and VersaFine Clair – Cheerful on the craft mat and sprayed it with the Staz-On All-Purpose Stamp Cleaner. I blended them with brush and I smooshed the tag in the ink. I did it one color at the time and dried it with craft heater tool at each time I added the color on the tag. The ink dried permanently.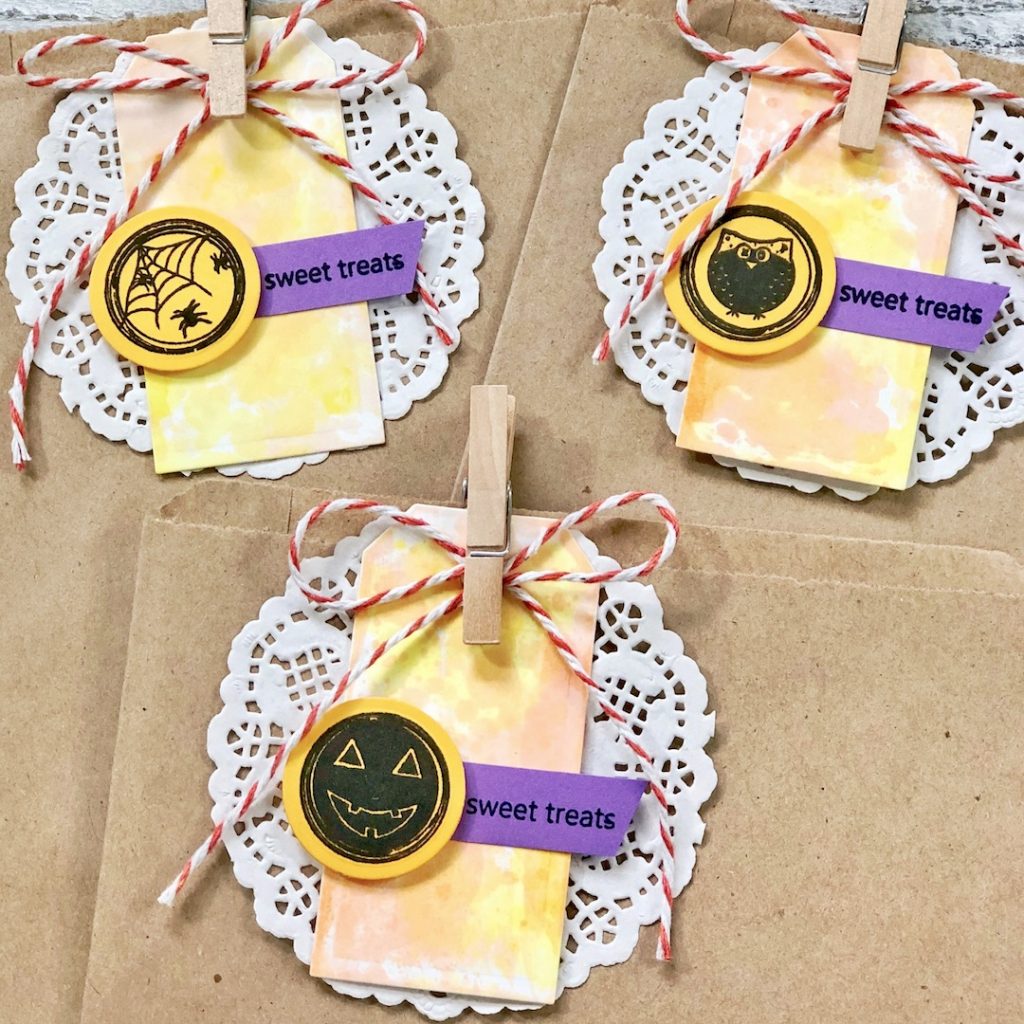 On this tag, I use the Beware Stamp Set. I stamped the halloween images on orange cardstock using VersaFine Clair – Nocturne (black), dried them with craft heater, and then I cut them with circle die.
I stamped the sentiment "sweet treats" on purple cardstock using VersaFine Clair – Nocturne (black) and I trimmed them into sentiment strips.
I added the sentiment strips on the tag with adhesive glue and I added the images with 3D foam tape.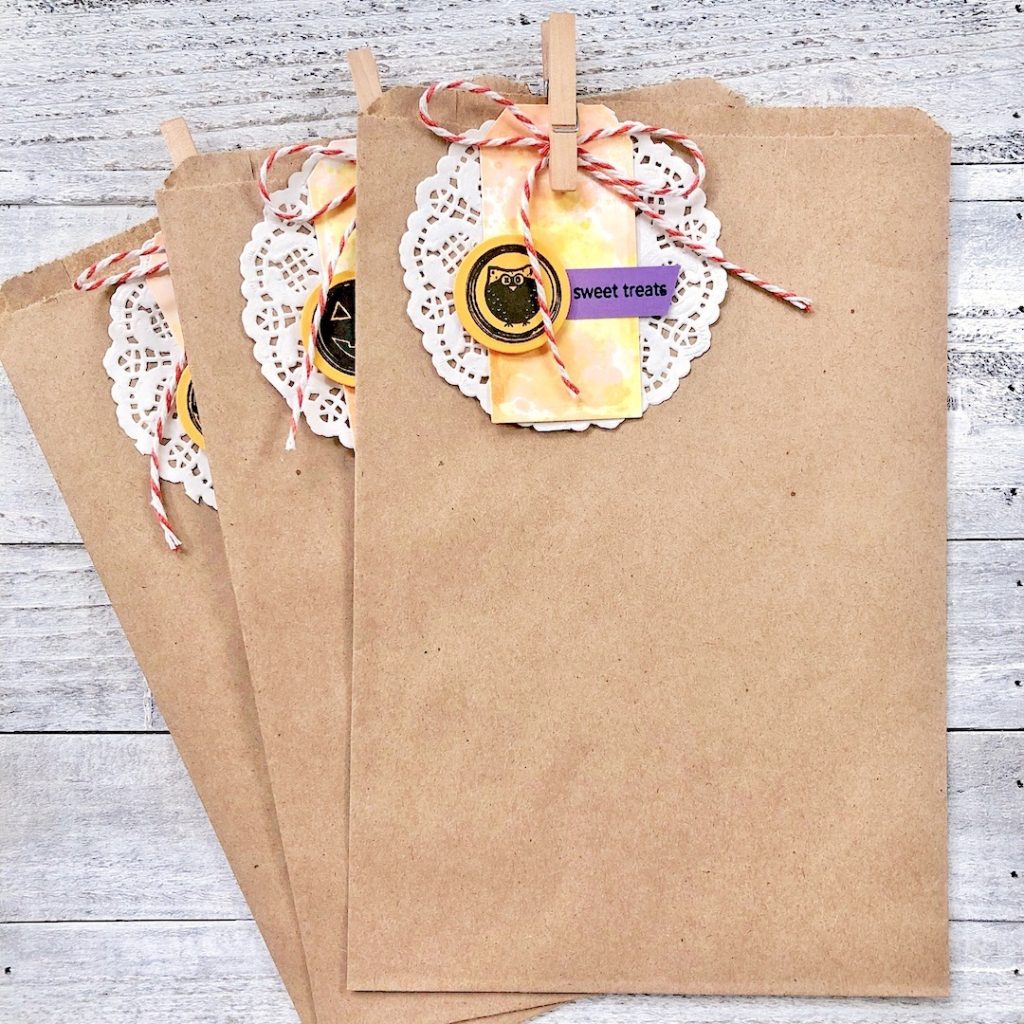 I added the tags on the Mini White Doilies, and then I added the twine bows. I clipped them on top of each of the Plain Kraft/Flat Paper Bag.
These tags are quick and easy to make for mass-produce, especially when you need to make lots of them. I hope this give you an idea for this Holiday.
Thank you all for stopping by today!