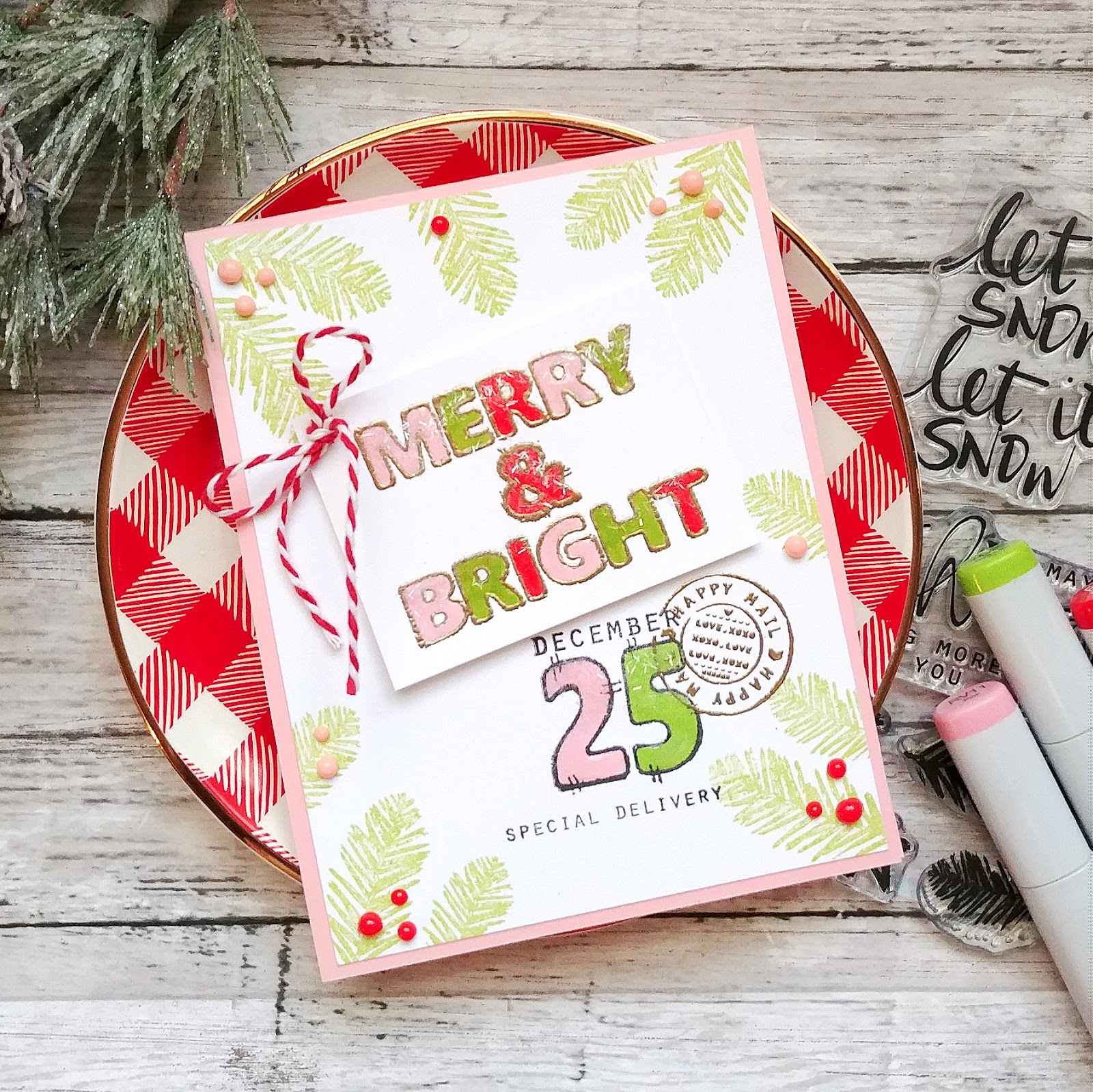 Hello! It's Kelly here today with my very first Precious Remembrance Shop Christmas card! I just love all of the Christmas stamp sets, but the "Merry & Bright" image from the Oh Christmas stamp set really caught my attention as the focal point of today's card! I love adding Pink to the traditional Red and Green Christmas colors!  I heat embossed the "Merry & Bright" image using gold powder and then colored it using Copic markers.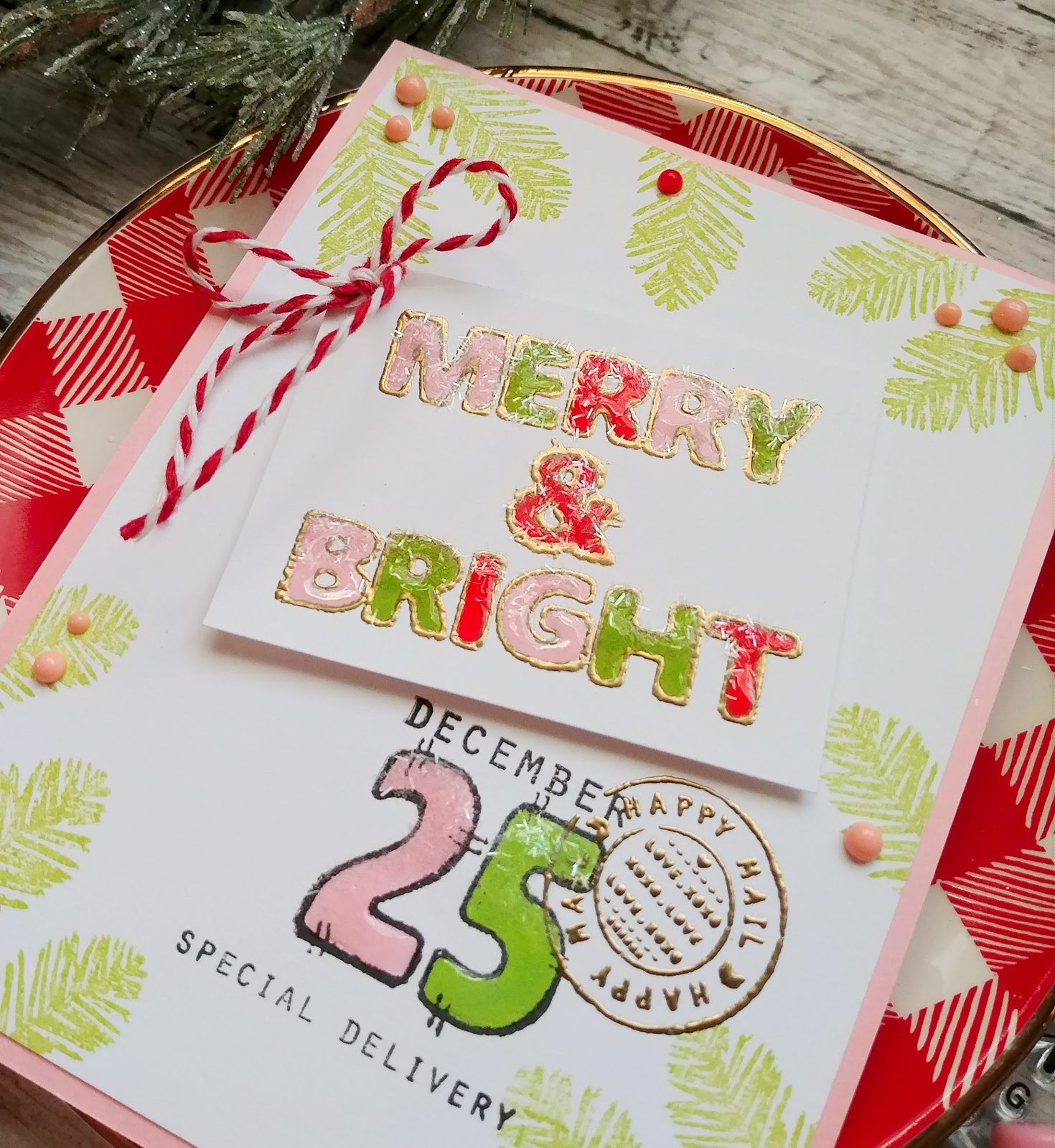 I added Nuvo Crystal Glaze over the top and then added some Tinsel glitter to the tops of each letter to look like they had gotten a dusting of snow! I've had this glitter for YEARS, but it has certainly already made a presence in many of my Christmas designs this season! I stamped the perimeter of a 4 by 5 1/4 inch piece of white cardstock using the two evergreen bough images included in the set. I also added Pink and Red Nuvo drops here and there to mimic berries. I tied a bow of Red Baker's Twine onto the Merry and Bright piece for some added detail.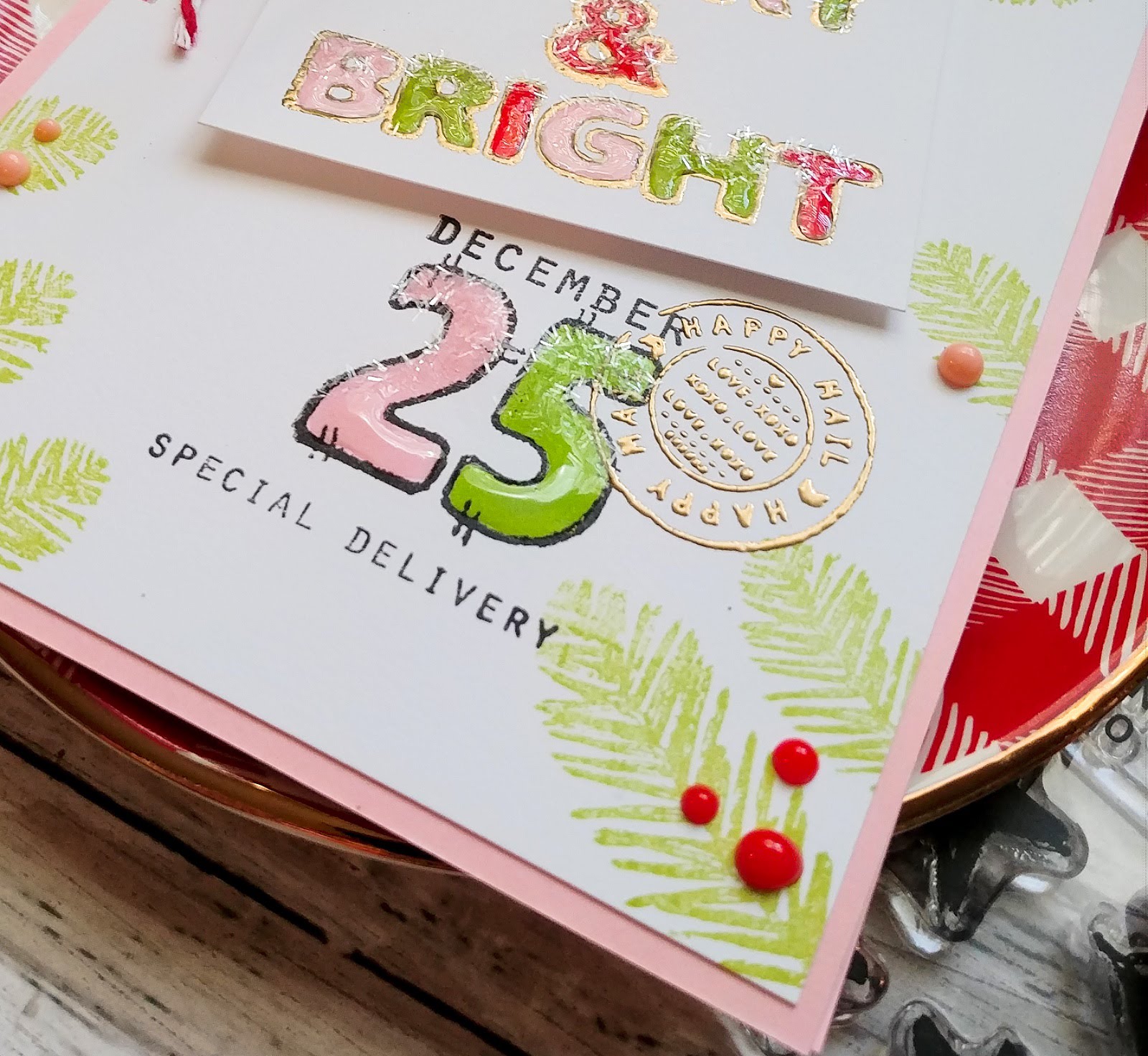 I stamped the "December 25" image in black and colored it with Copic Markers in pink and green. Then I heat embossed the "Happy Mail" image from the Happy Mail stamp set slightly ove rthe top. Once that was done I was able to add the Crystal Glaze and tinsel glitter to this portion as well.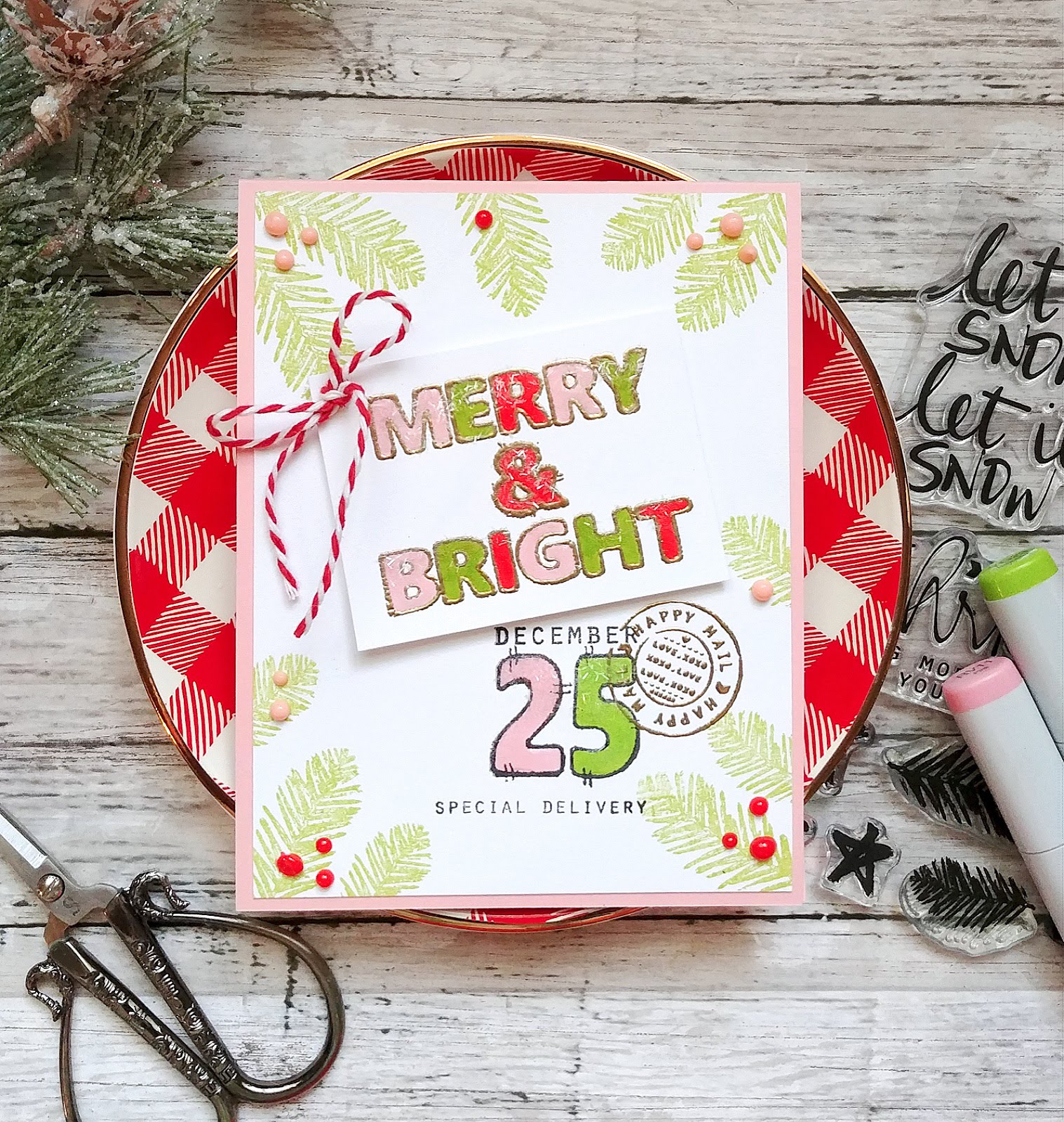 I layered it all onto a Pink card base for an extra pop of color! One of the best parts, which isn't shown, is the darling "handmade" image from the Happy Mail set, that looks like a bar code! I love adding that detail to my cards! I hope you've enjoyed this fun and bright  Christmas design!