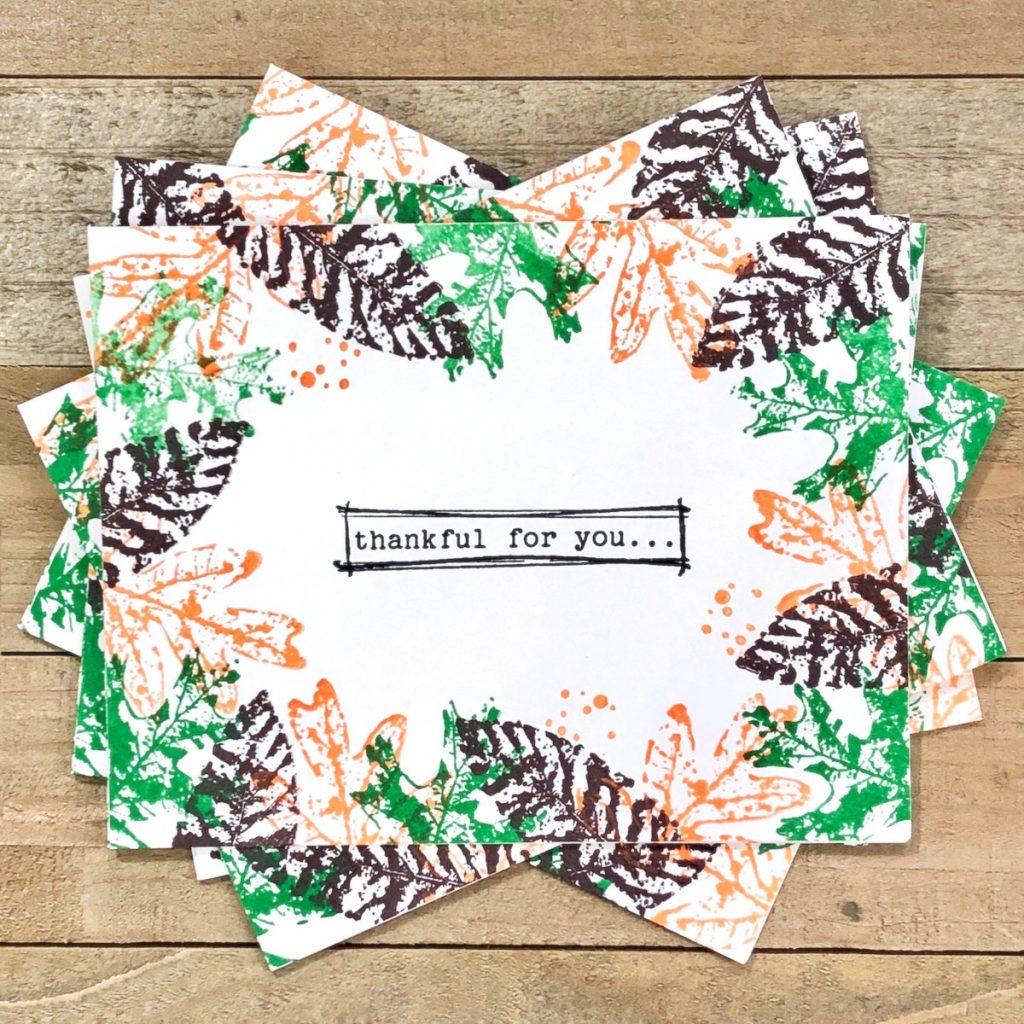 Hello everyone… Thanksgiving is about 5 more weeks from today! There are many ways we can express our gratitude to those who have been kind to us. One way is sending a thank you cards.
For our Project Thursday today, I have a set of One Layer Thanksgiving Cards. They are quick and easy to make. On these cards, I use the Fall Colors Stamp Set. It is a beautiful stamp set and perfect for this season.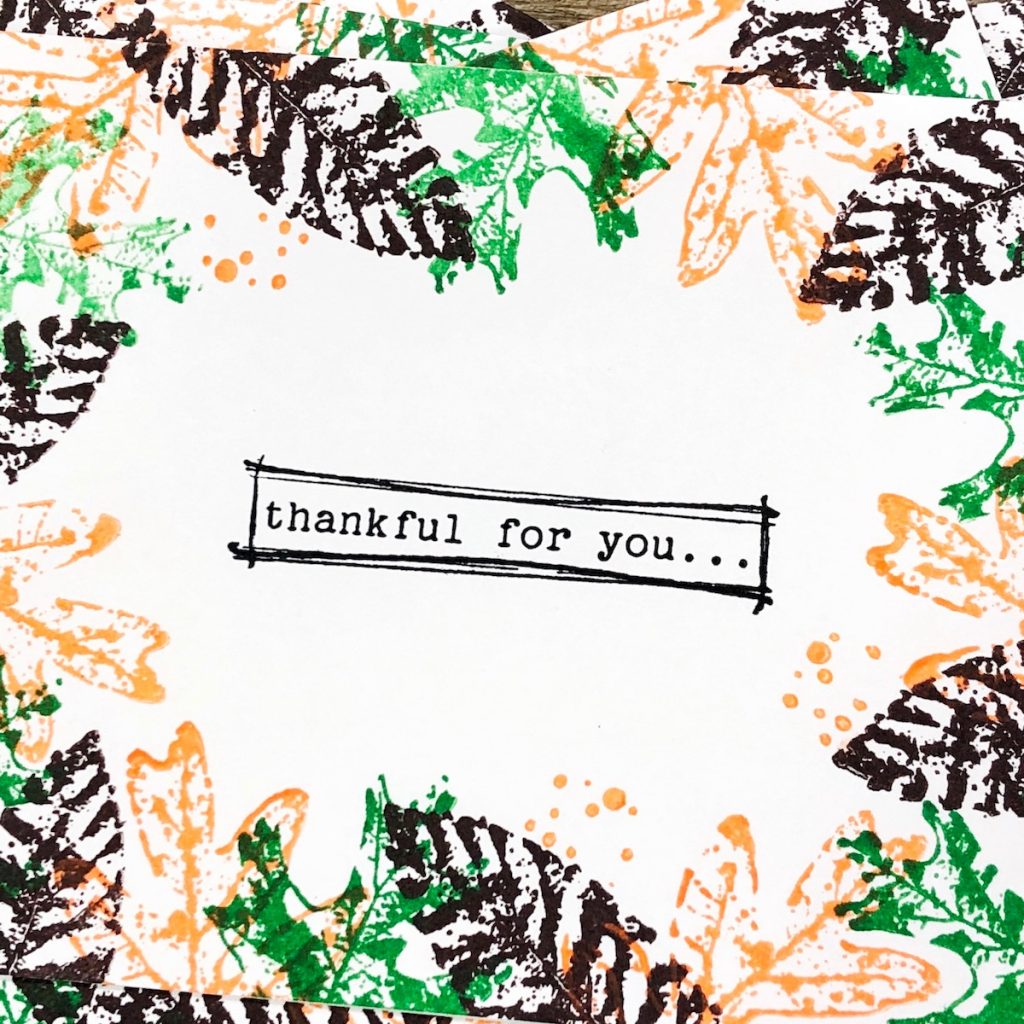 I stamped the leaves from this stamp set with VersaFine Clair – Green Oasis, VersaFine Clair – Summertime, and VersaFine Clair – Pinecone. I stamped them directly on the cards to create the leafy frames with them. And then I stamped the dots on the card with VersaFine Clair – Summertime.
I stamped the sentiment and the frame with VersaFine Clair – Nocturne (black) at the center of the cards using Mini MISTI.
This type of card is perfect for mass-produce in short time for sure. Thanks for stopping by today. I hope you all have a fabulous day!