Hello, Lisa here today with a 'too cute to spook' Halloween card! We have a certain little trick or treater who is very excited to dress up and knock on doors in gramma & papa's neighborhood. She loves it when gramma's neighbor Miss Paula turns on all the inflatable Halloween decorations when we're out for a tricycle ride! I think we'll hand deliver this card to Miss Paula as a special thank you.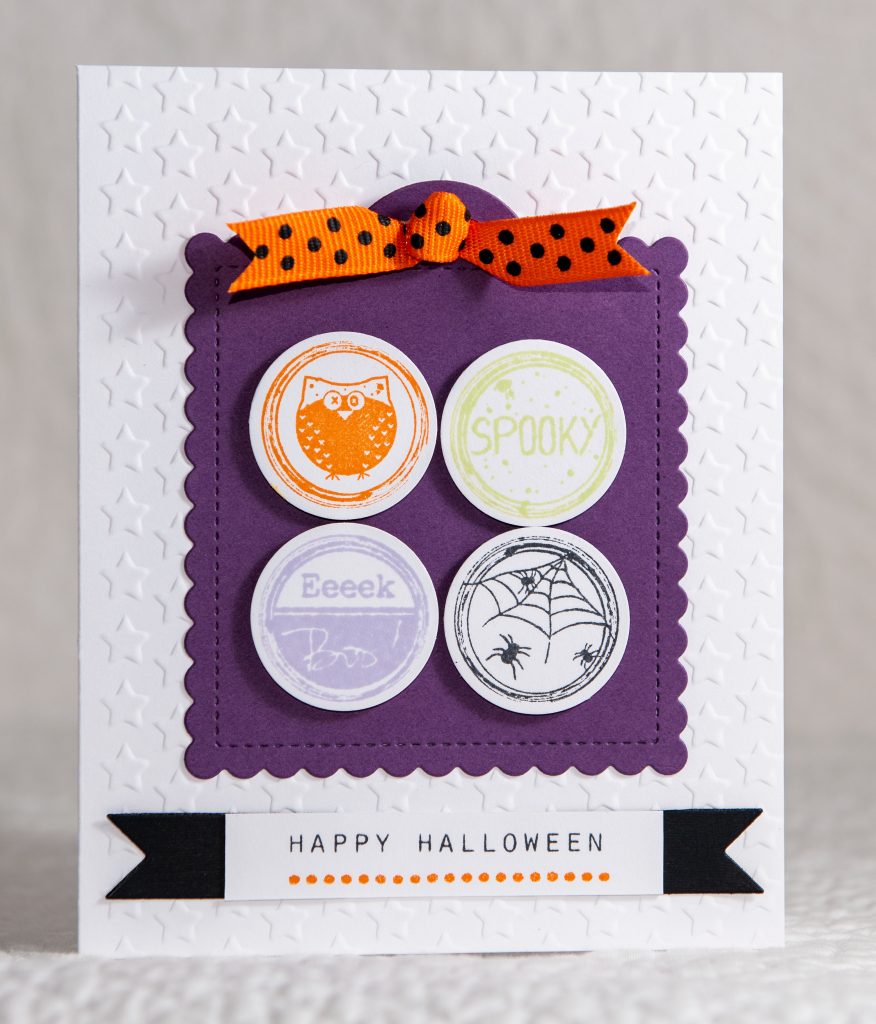 I stamped four of the circle images from the Beware Stamp Set, punched them out, then added them to a purple die cut tag with foam tape. After threading the polka dot ribbon on the tag I adhered it to a card base embossed with stars. The Happy Halloween sentiment is underlined with polka dots to mimic the ribbon treatment.
Just a little FYI…the Beware Stamp Set is currently on sale for $7.99…what a bargain!
Thanks for visiting, we love it when you stop by!