I'm not quite ready to go full out autumn yet, but those days are fast approaching us. The bright beautiful September skies and cooling temperatures did give me a little nudge though. Here's a not too spooky Halloween card for you in case you need one too!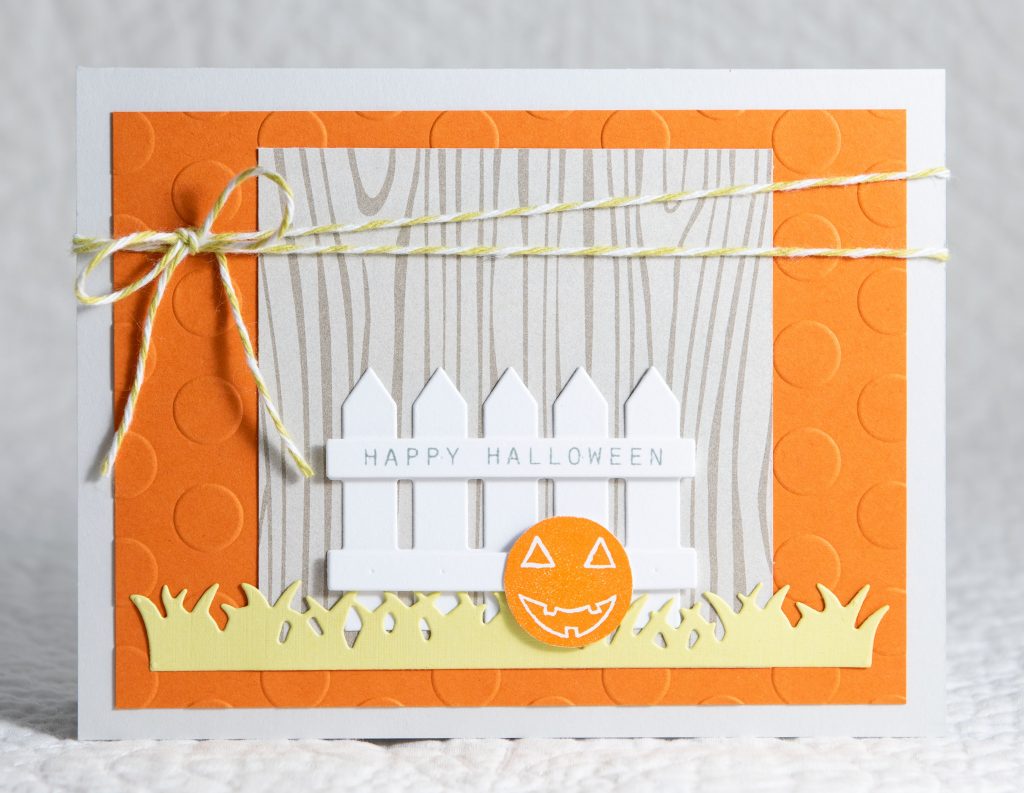 I pulled out my picket fence die again to give my smiling Jack-o-lantern (Beware stamp set) a resting place. He's fussy cut to remove the outer sketchy lines. The fence also provided a perfect spot for the sentiment (Beware stamp set). While there are several layers on this card, the lines are clean keeping it from being too busy.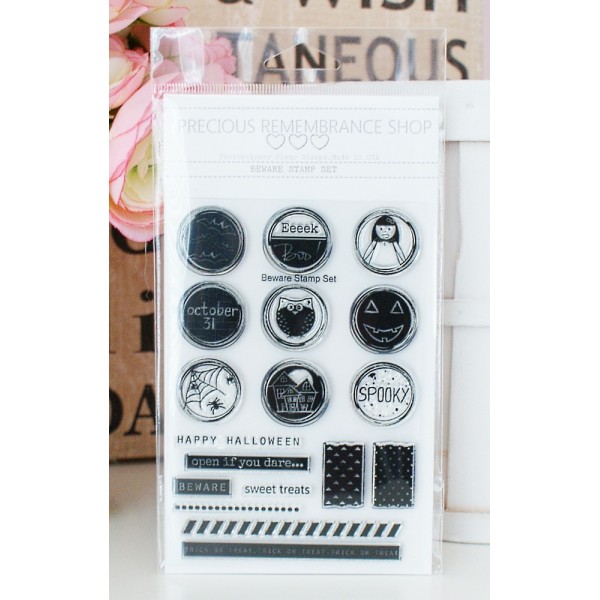 This was quick and easy to create.
Why not give it a try. The Beware stamp set is on sale!