Good morning everyone! Nicole here with a fun Halloween Layout I created using my scraps. It's been awhile since I've dug through my scraps and it felt good to put them to good use!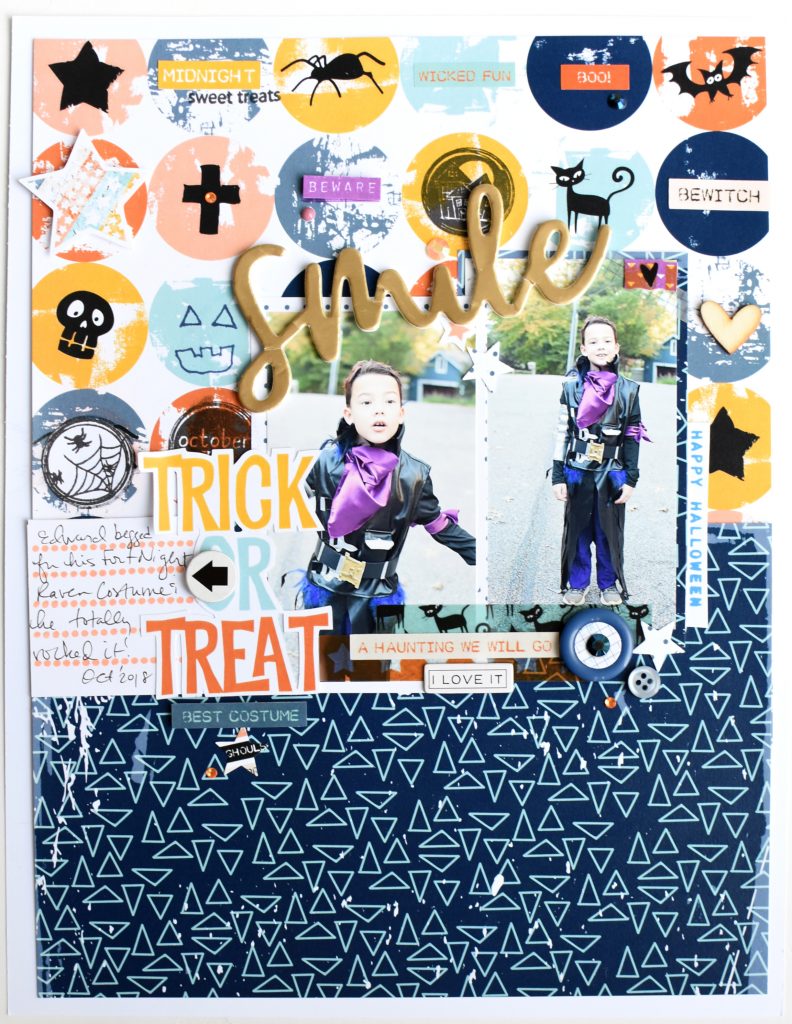 Initially, I was going to turn the photos to black and white since the purple did not go with the patterns, but I decided to leave it alone and add a little purple here and there…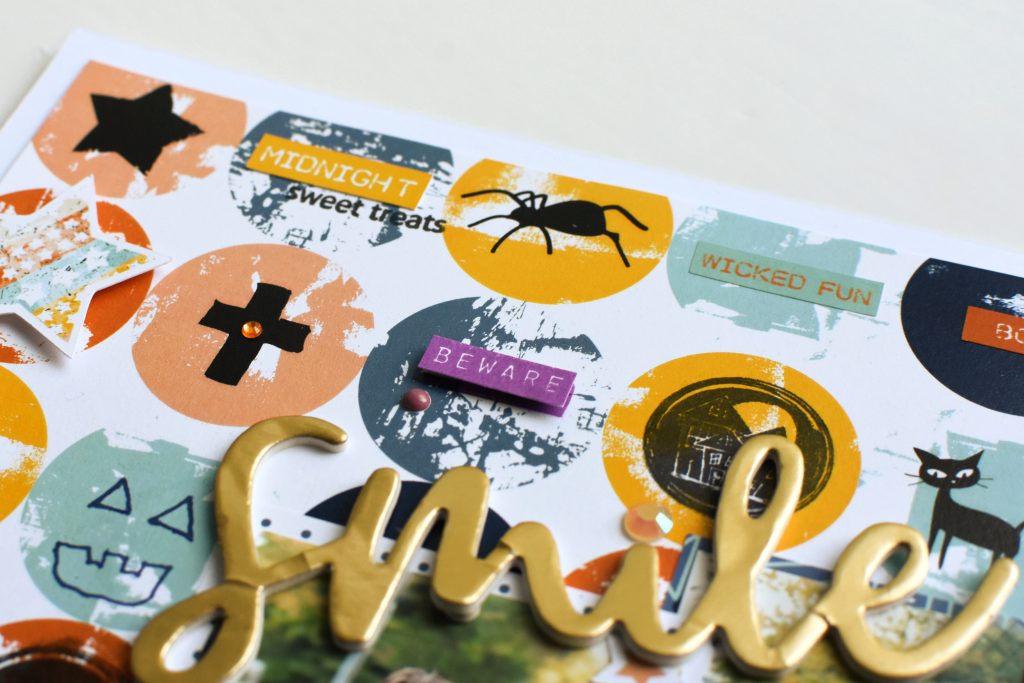 I added some of the circle images from the stamp set within the empty circles to make it more playful!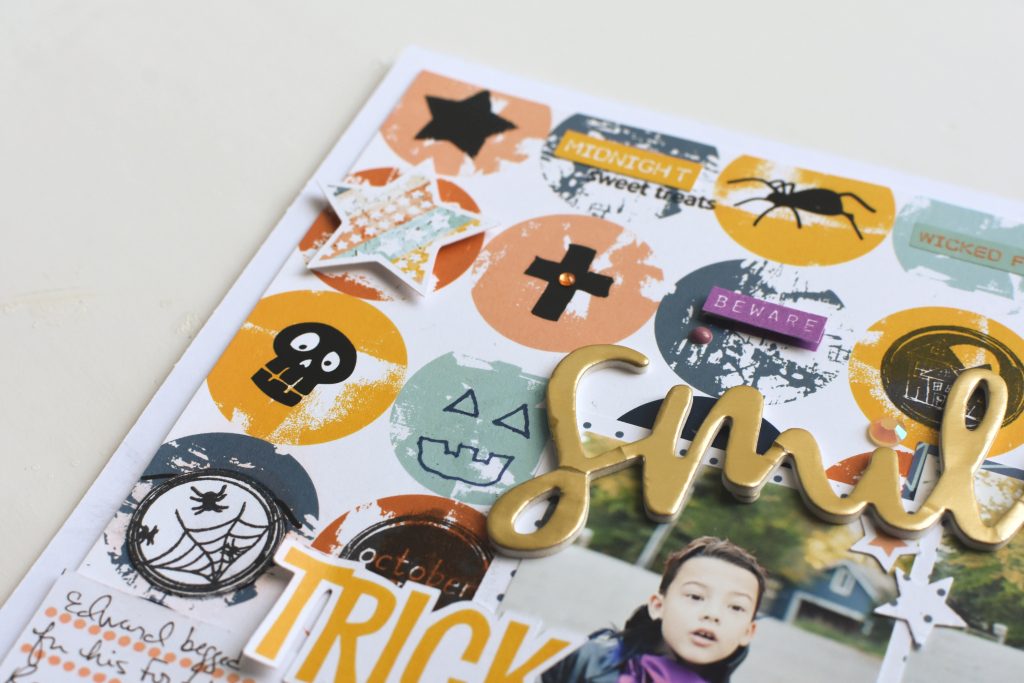 I used the tiny row of circles to create lines for my journaling.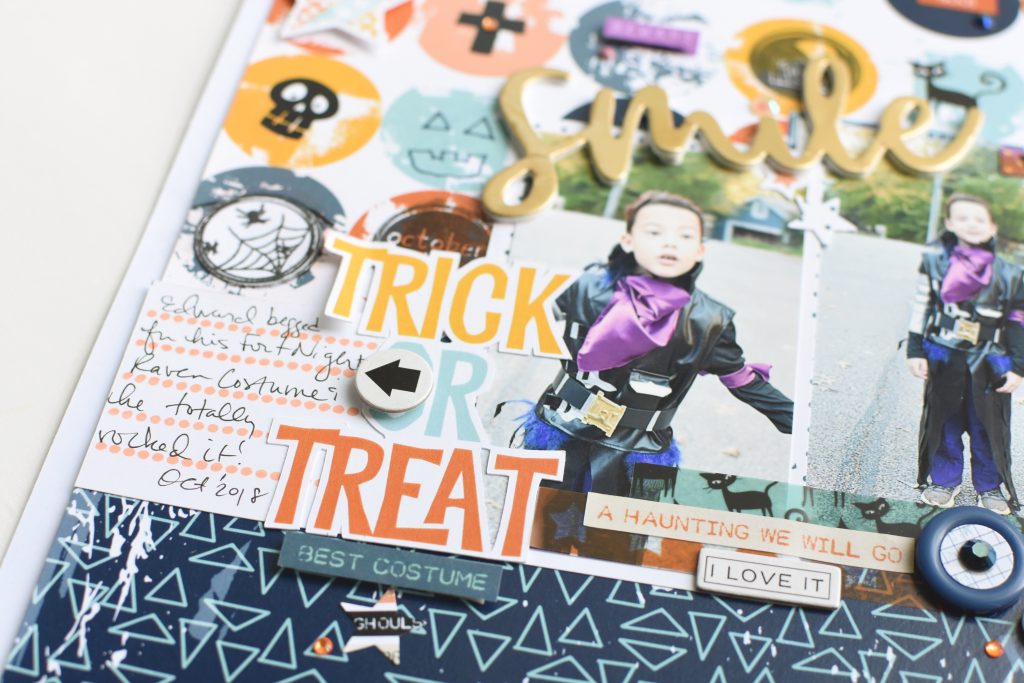 Here is a video so you can see how this layout came together! Thank you for watching!