Hello Everyone!  It's Sue Lelli here to post a Spooktacular way to make a treat holder for your Halloween candy using our new Precious Remembrance Beware Stamp Set!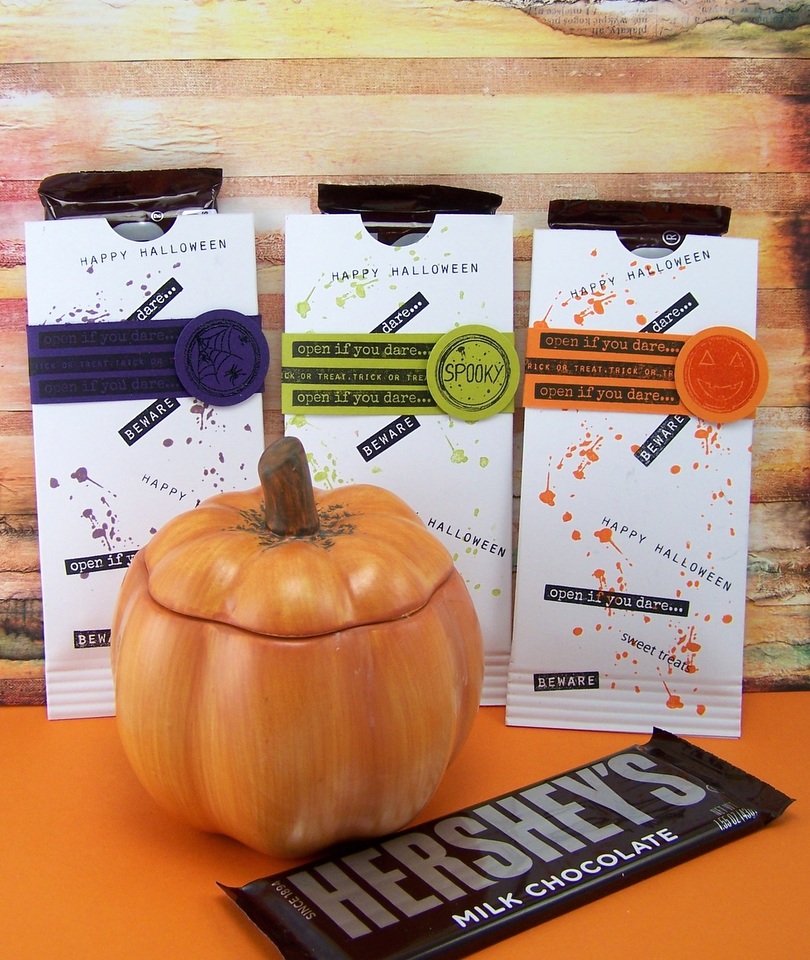 I like to give full sized Hershey bars to my Favorite trick or treaters and I think this holder just makes it more special!  Since I have to make them in quantity, I use the same design but change the colors up so I don't get bored.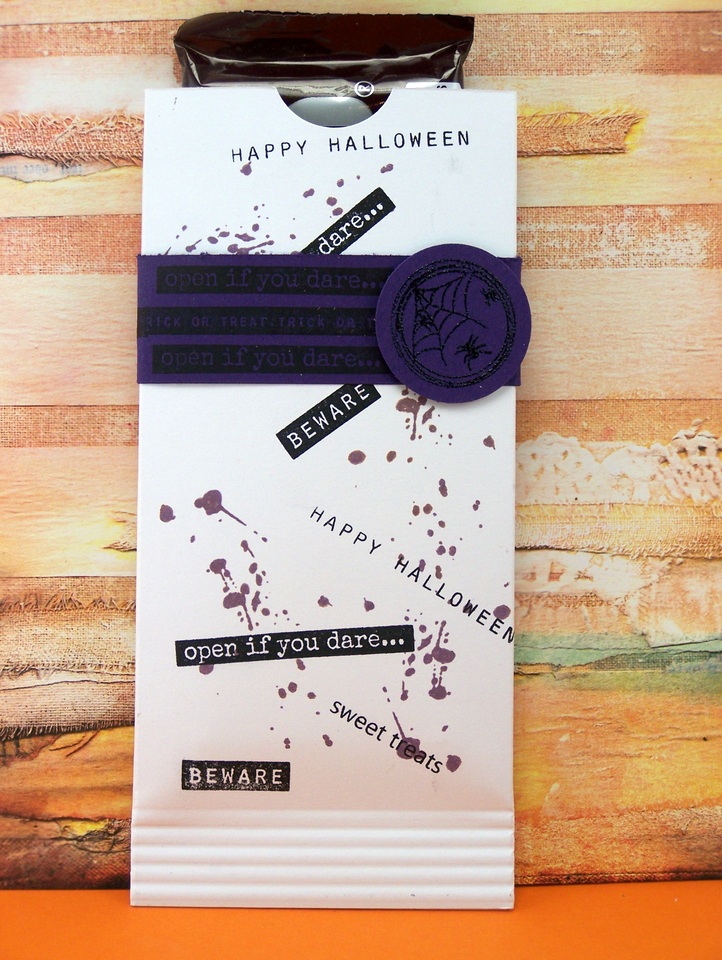 Purple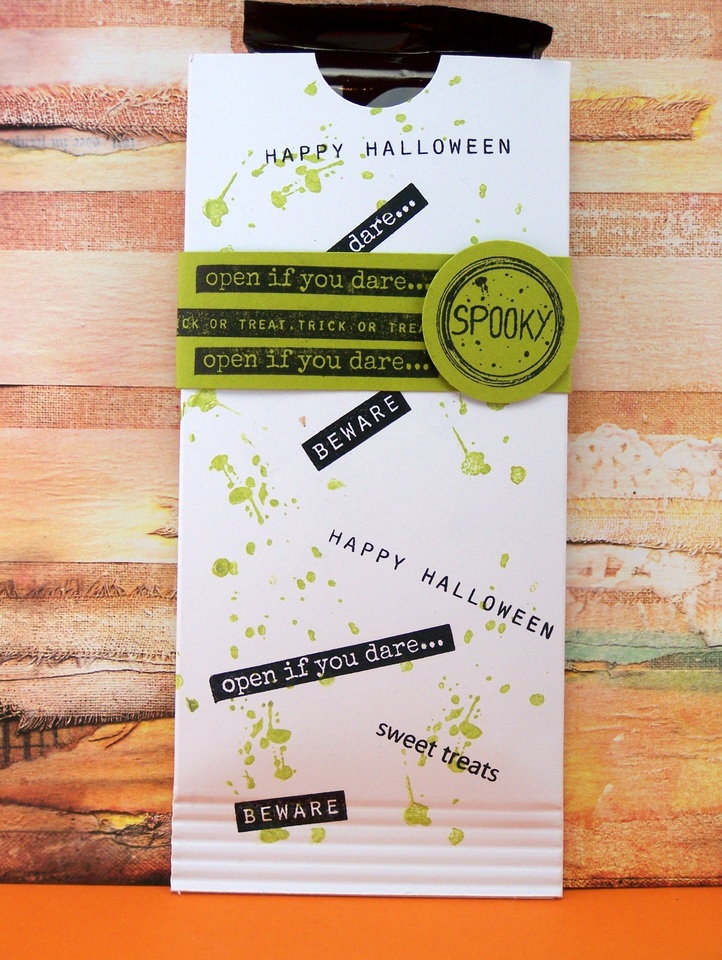 Green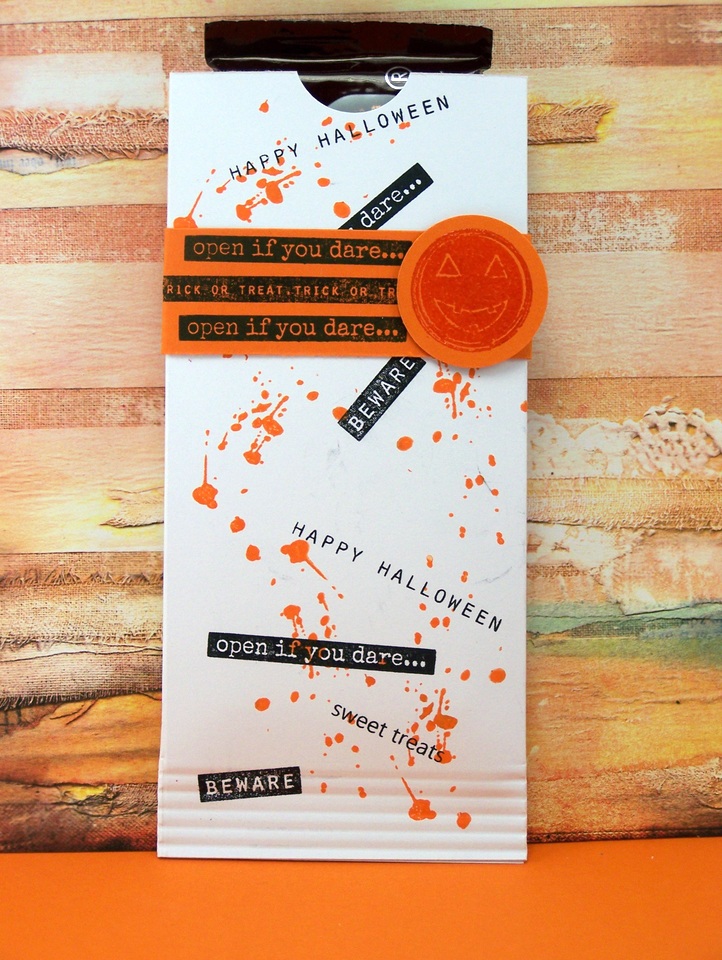 Orange
There are so many different stamps to choose from in this set, you can make each one unique!
How did I make them you ask?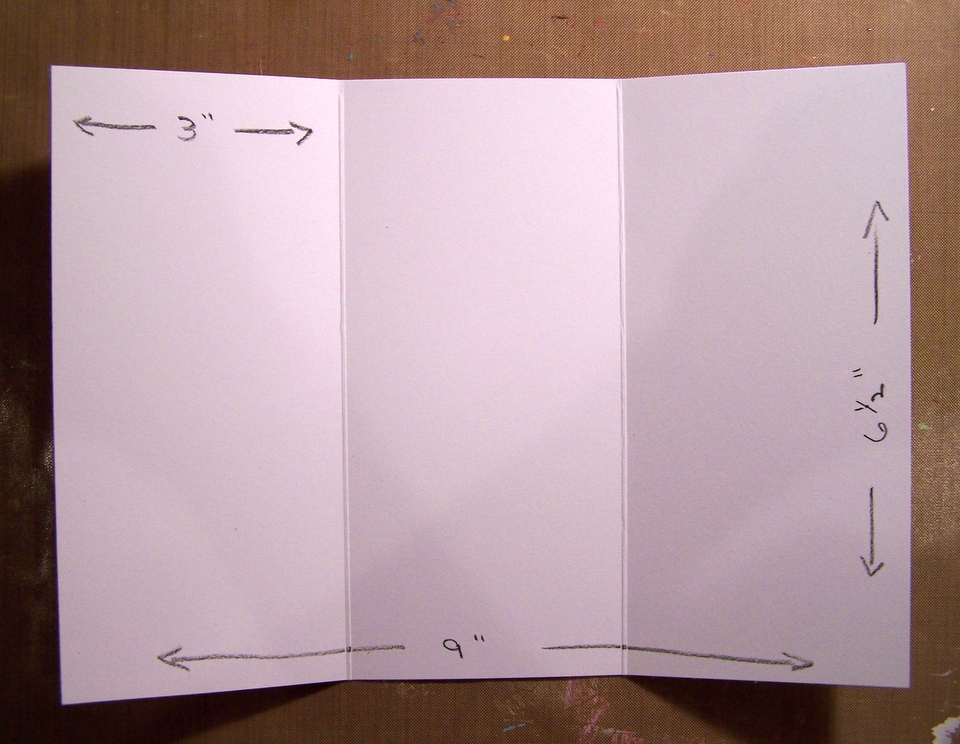 I used cardstock, cut it to the above dimensions, and score it at the 3″ mark for folding.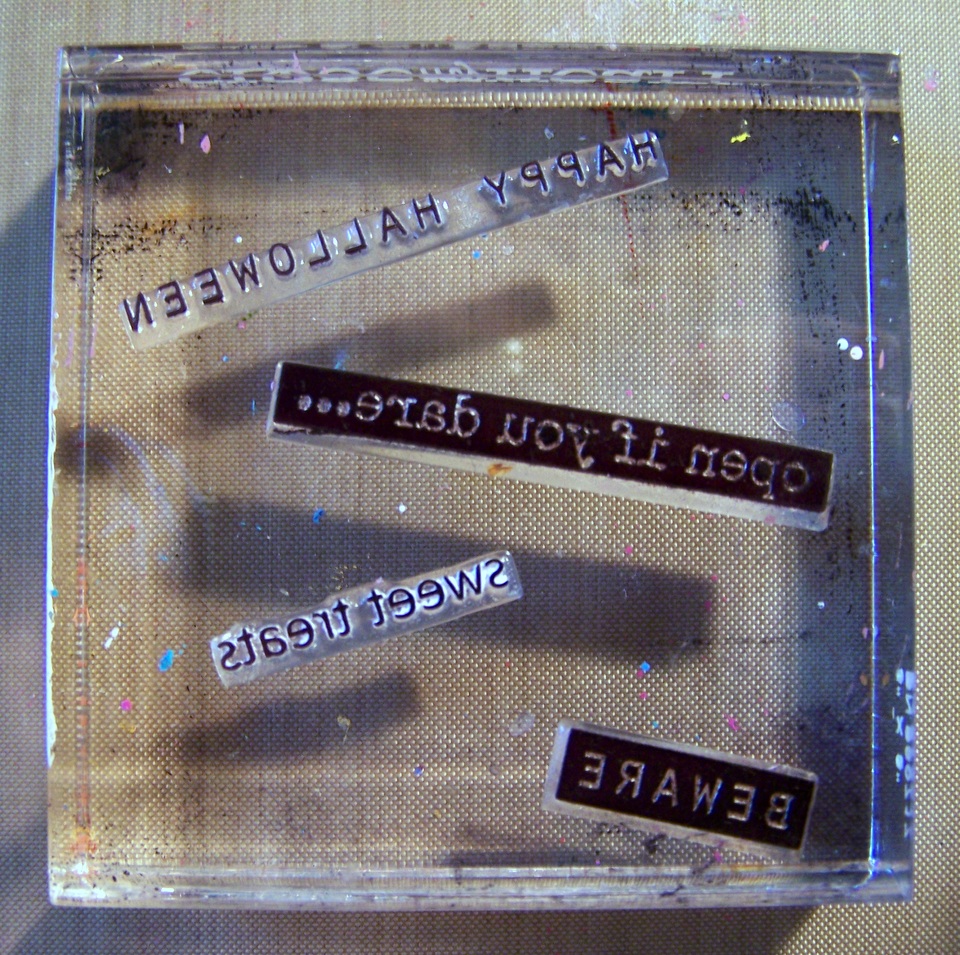 I put four sentiments on one big block and stamped it over and over on two panels.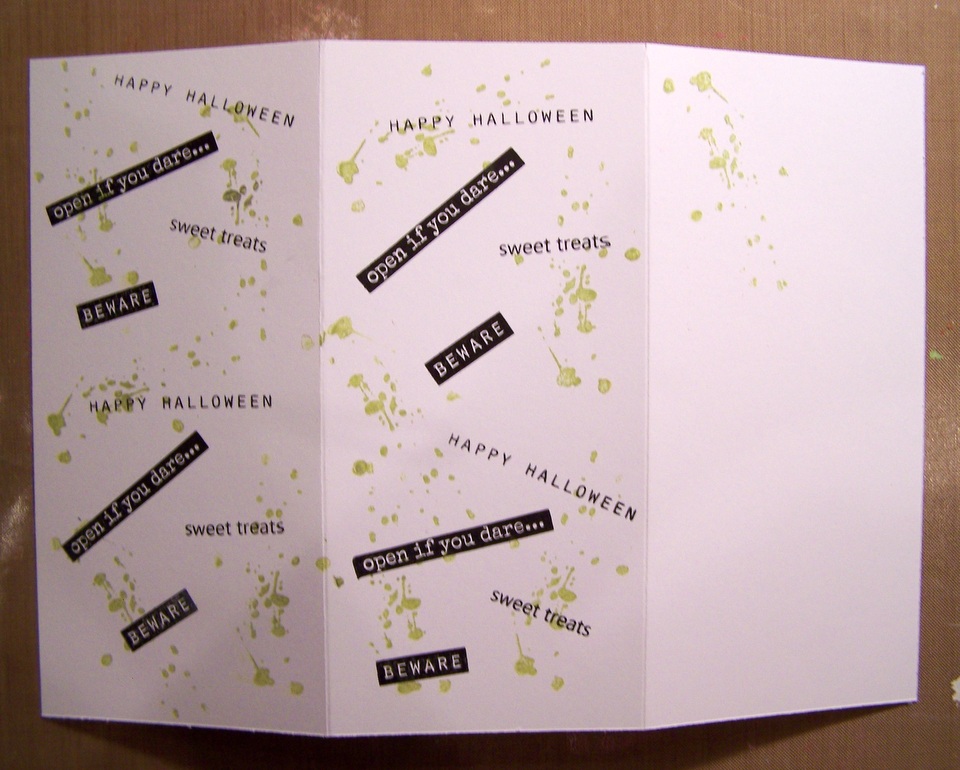 Why just two panels?  Because one will be hidden on the inside.  I also used the Precious Remembrance Positive Thoughts stamp set to make the splats!  LOVE this look!
Then I glued it down the sides and a little heavier on the bottom.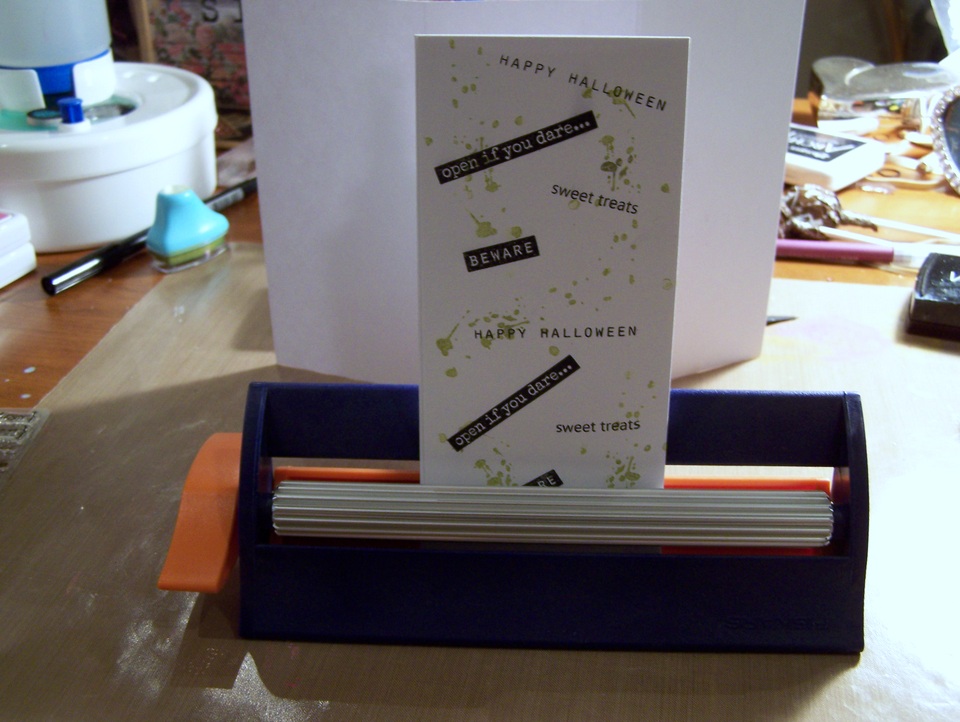 In this photo you can see how I put it in the crimper and gave it 5 clicks.  Perfect every time!
I hope you like this idea!