Good morning! I've been documenting my plans for July. It looks like I don't have much going on so far except for my sister's annual 4th of July party and Edward is going to cooking camp for a week which means he will be staying with my mom… and I'll be childless for the entire week! 🙂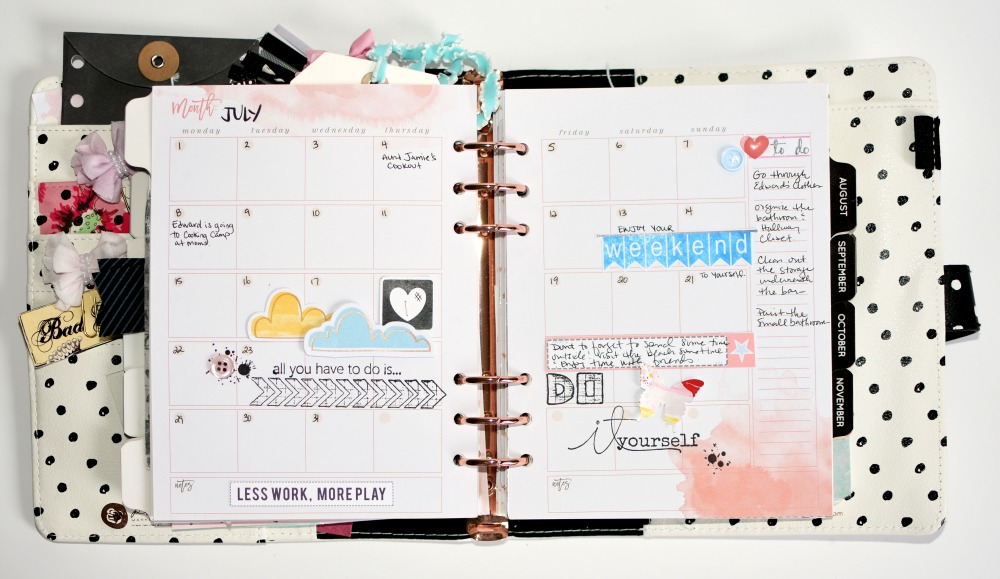 For this planner spread I used the DIY Stamp Set and the Date Stamp Set. Also, you will find a few buttons from the shop. Aren't they beautiful? I love them. I used the heart die cut from the Totally Bits & Pieces and a few Happiness snippets.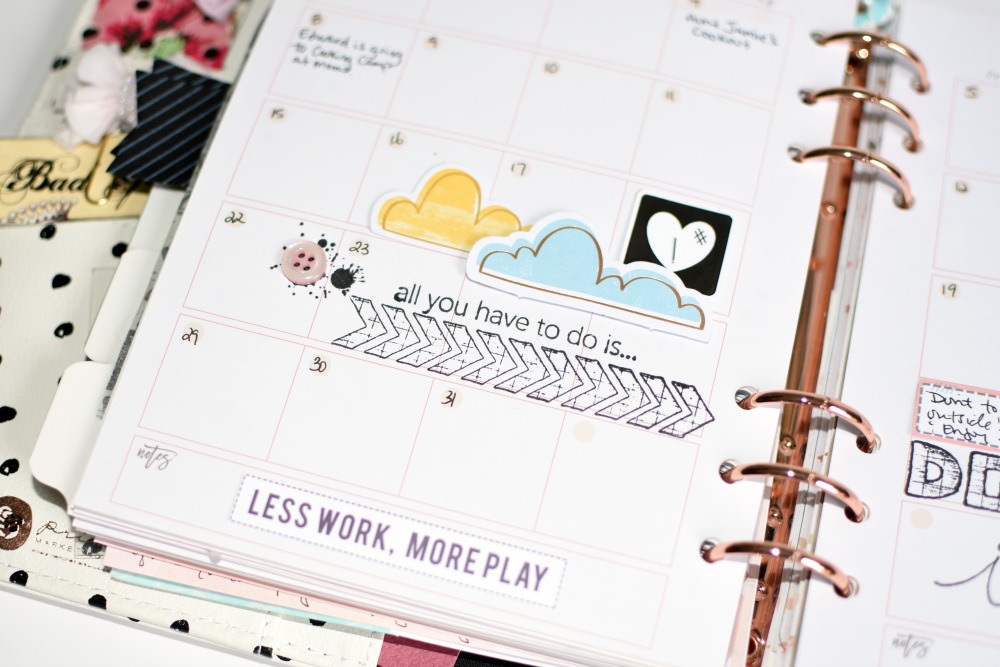 Love that "DO it yourself" stamp with the ink splatters! It's beautiful isn't it?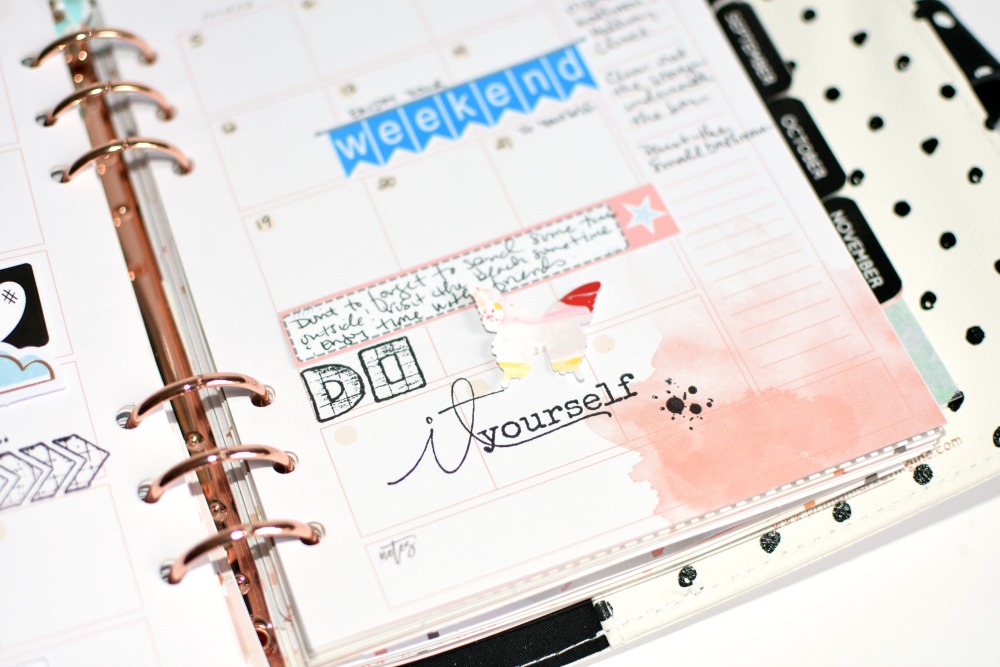 I used a few stickers from the Oh So Fun Sticker Set too.  I cut it down so it would fit on the planner nicely.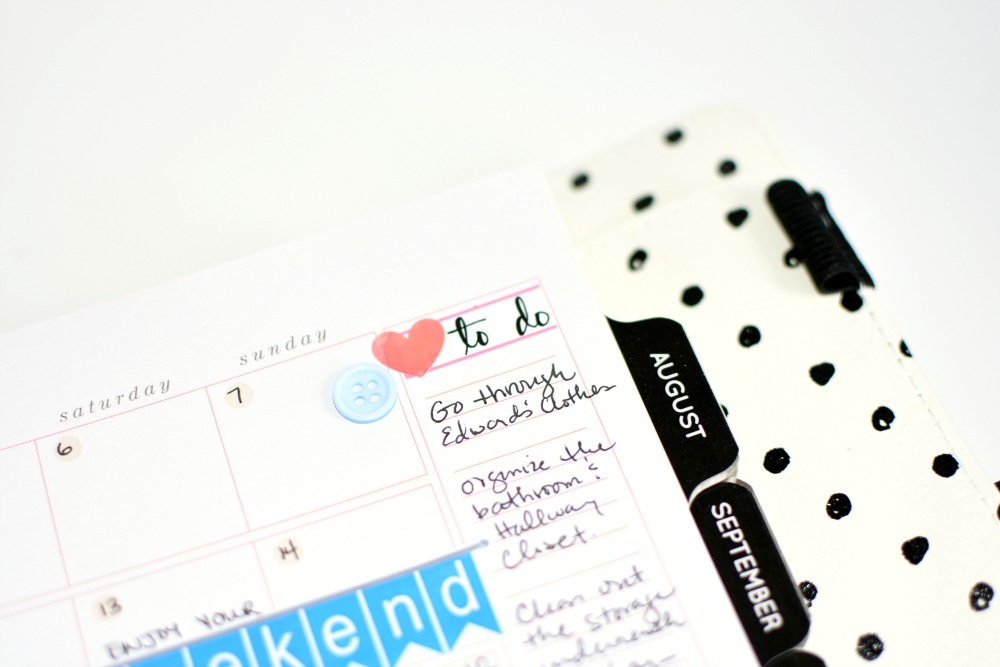 Here is a closer look at the Date Stamp Set. Loving the font! I decided to use only black ink for the stamps so the images would really stand out.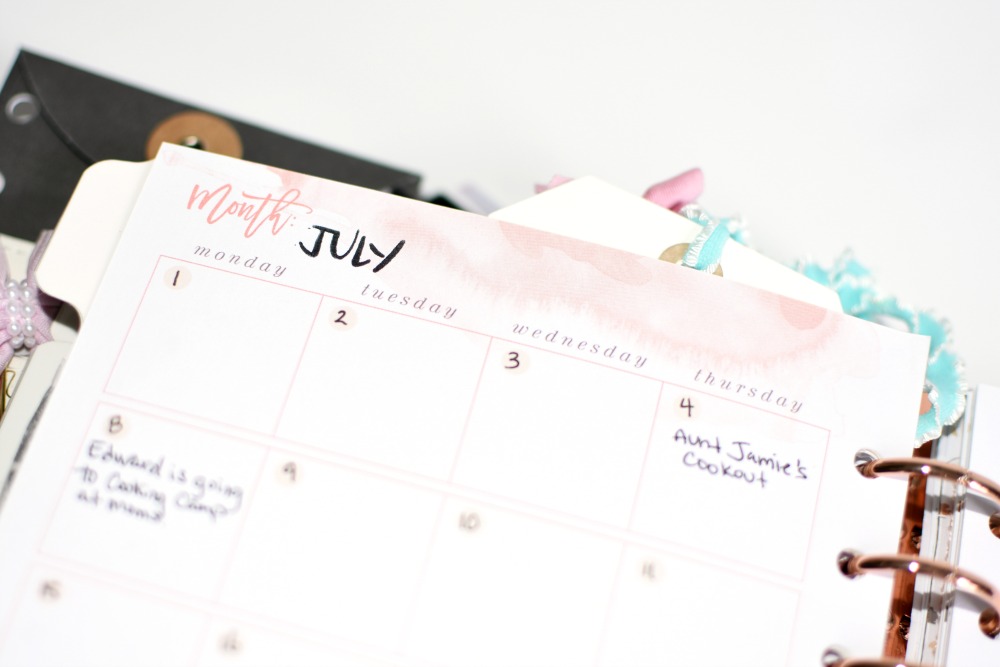 I added a few cloud die cuts from Paige Evan's Whimsical collection.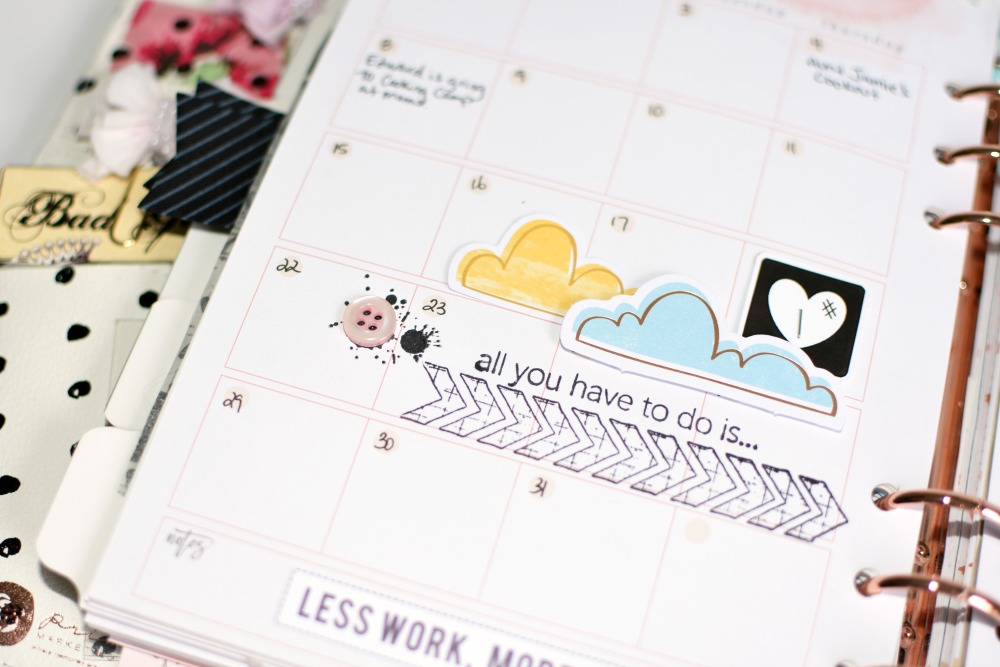 I cut the "Less work, more play" from one of her patterned papers. It's perfect!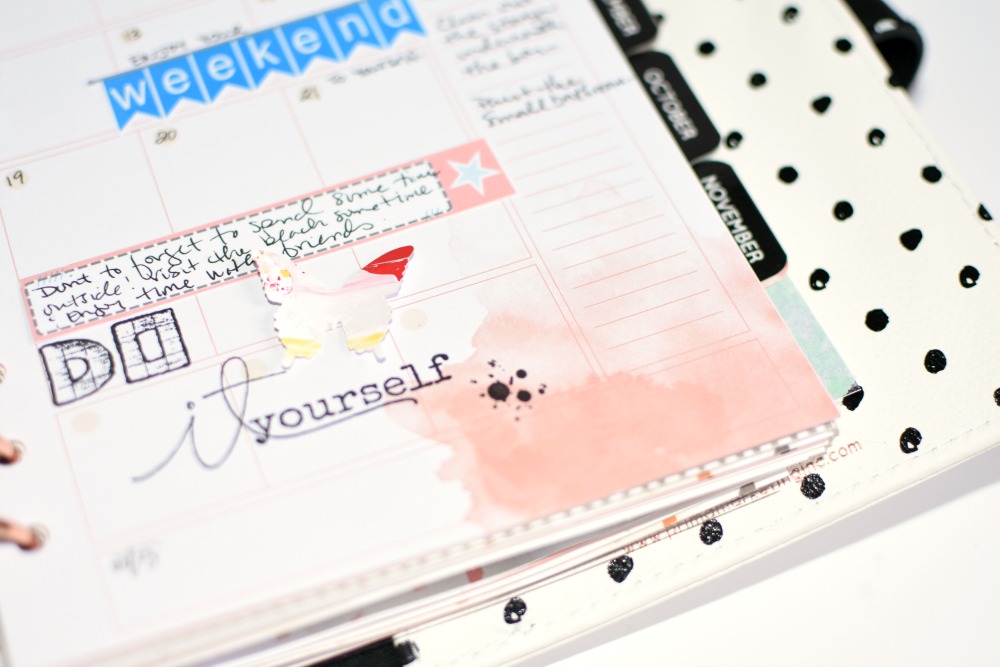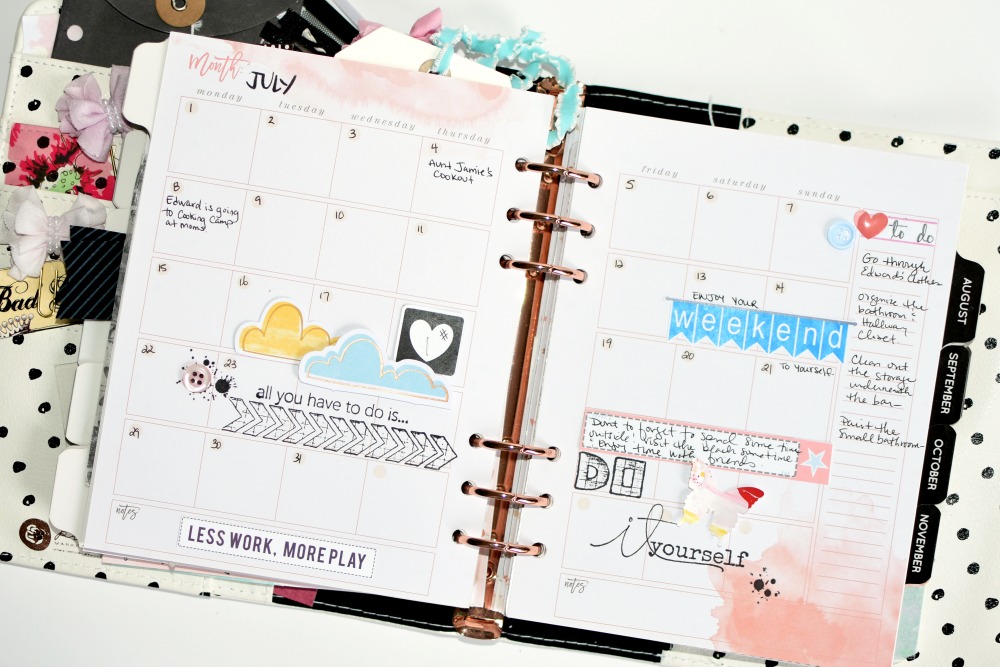 As I get closer to July, I'm sure I will have more stuff to add. I love how this spread has just enough stamps, stickers and embellishments, allowing just enough space for plans as well.
Thanks so much for visiting!