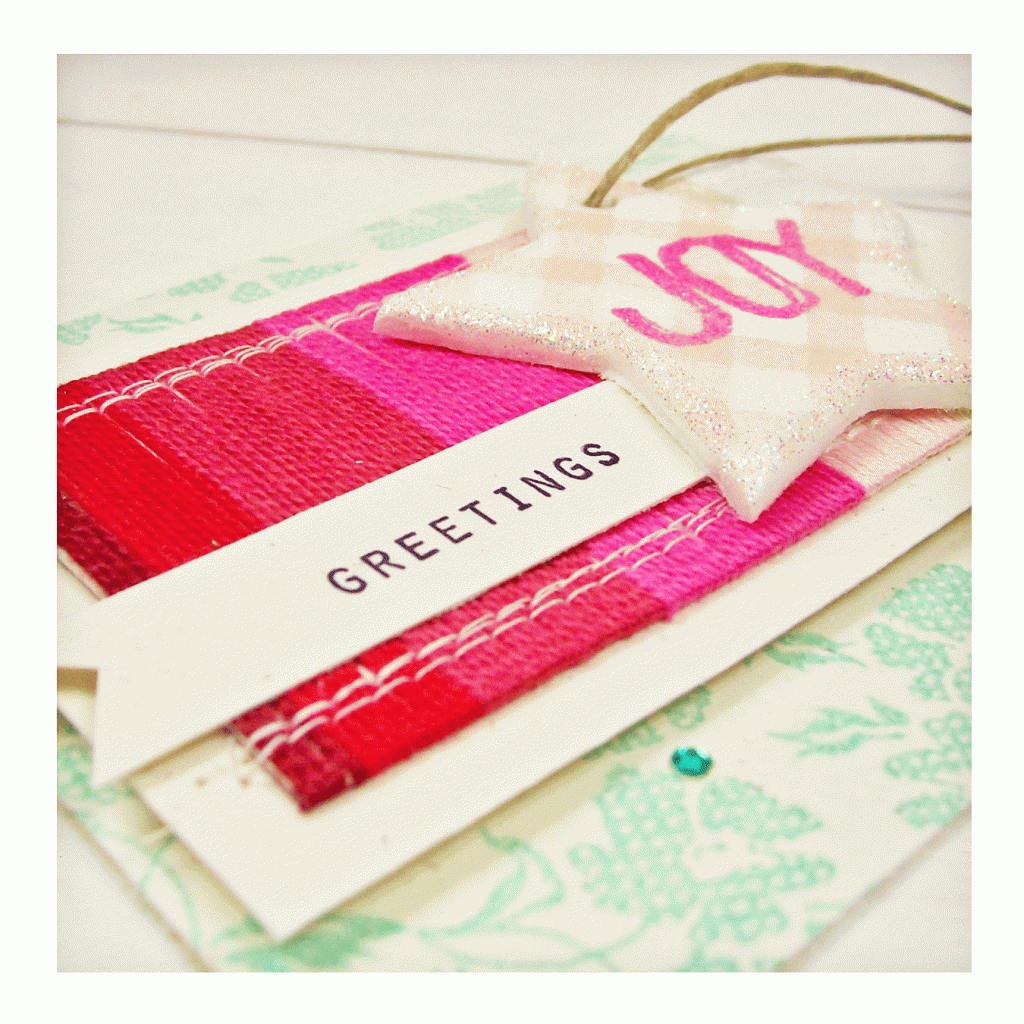 The time has come to begin tackling the annual Christmas gift and card list.  What gifts to get, which photo to choose for the card, are there any handmade gifts to be made?  Taking it one day at a time.  Have you started your countdown?  Recently I have been posting ideas on my blog, specifically about clay.  Find it difficult sometimes to work with polymer clay so I am attempting air dry clay from Martha Stewart.  The project I am sharing today uses one of the star shapes I am working with.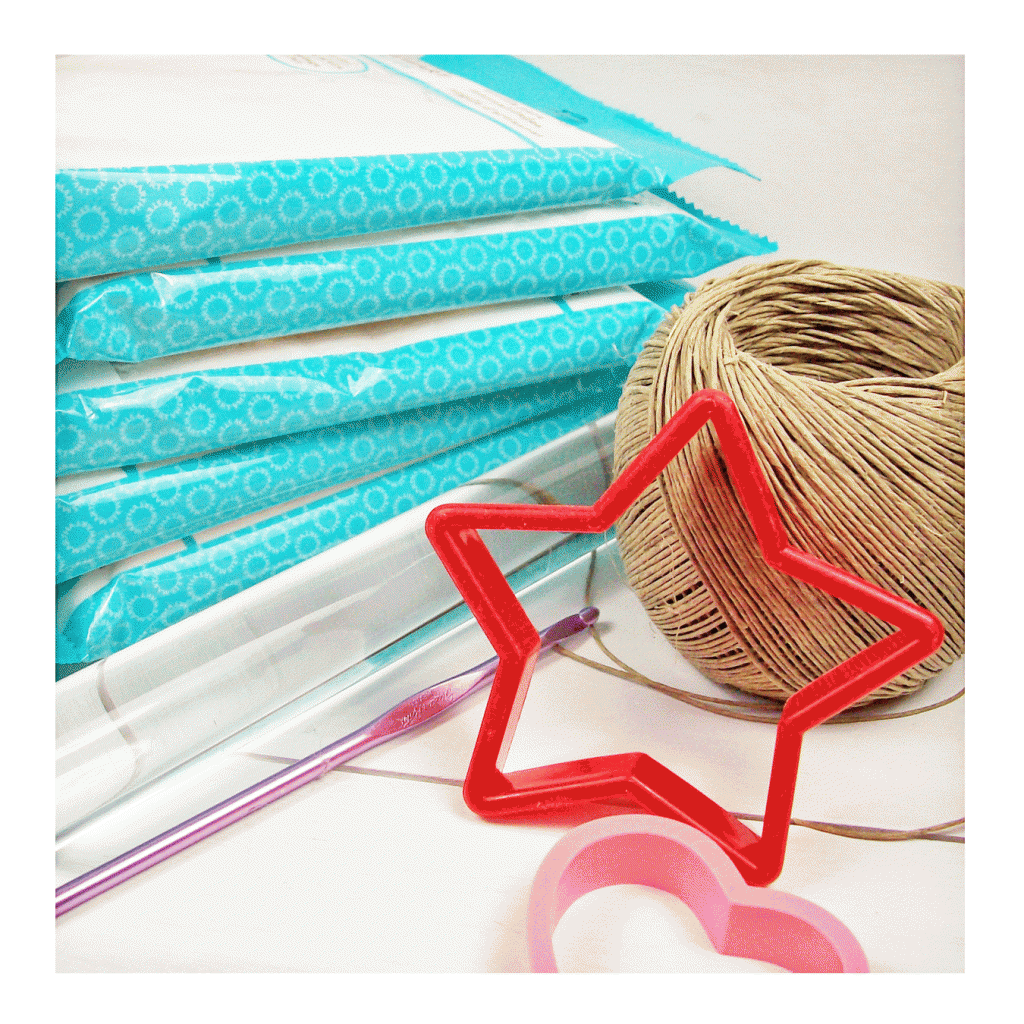 Supplies: stamps, air dry clay, roller, cookie cutter, twine, hole making tool and twine.
Once the piece was air dried for over 24 hours I stamped the front using the newest Precious Remembrance stamp set, Joy.  Used the solid border stamp to create a subtle checkerboard background and the word "Joy" in a bolder pink.  Added twine and glitter for a complete embellishment or ornament.  Added this element to the card created using embroidery thread, cardstock and the stamp "greetings".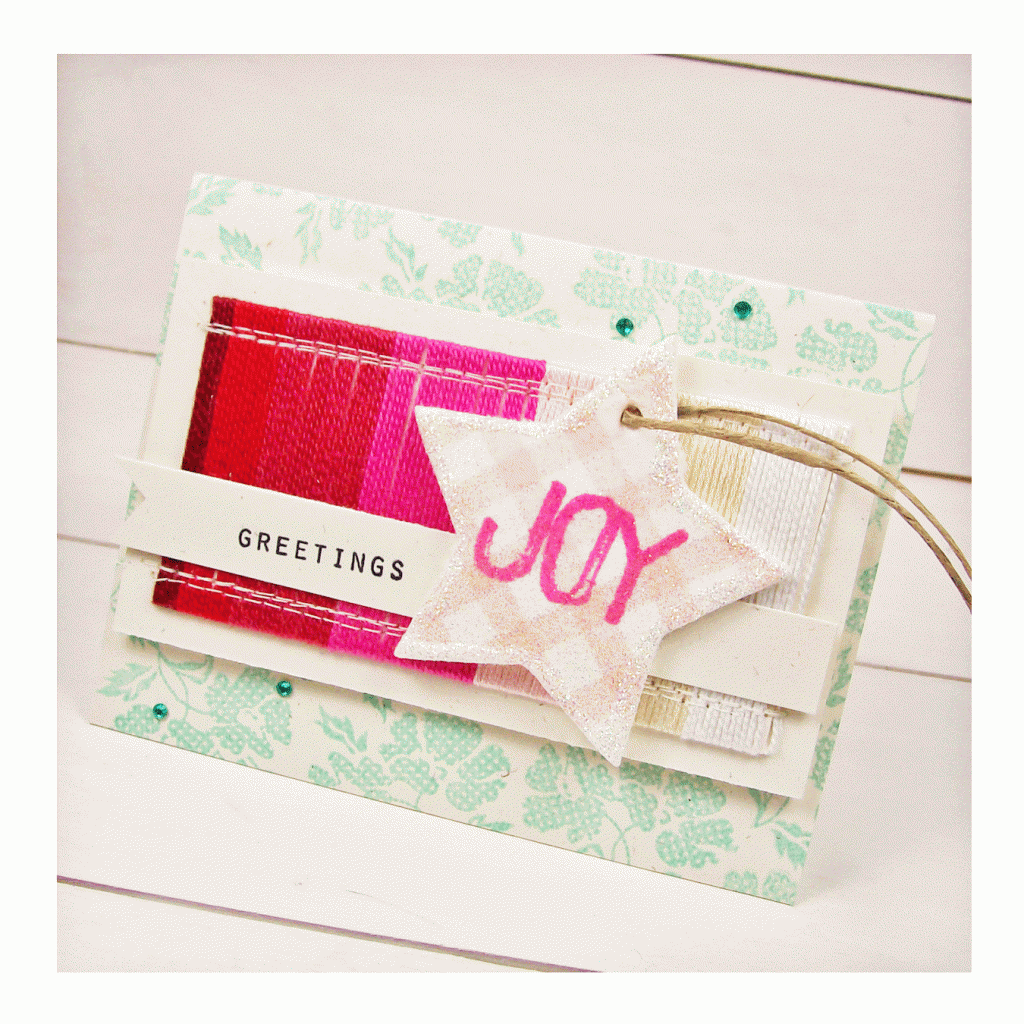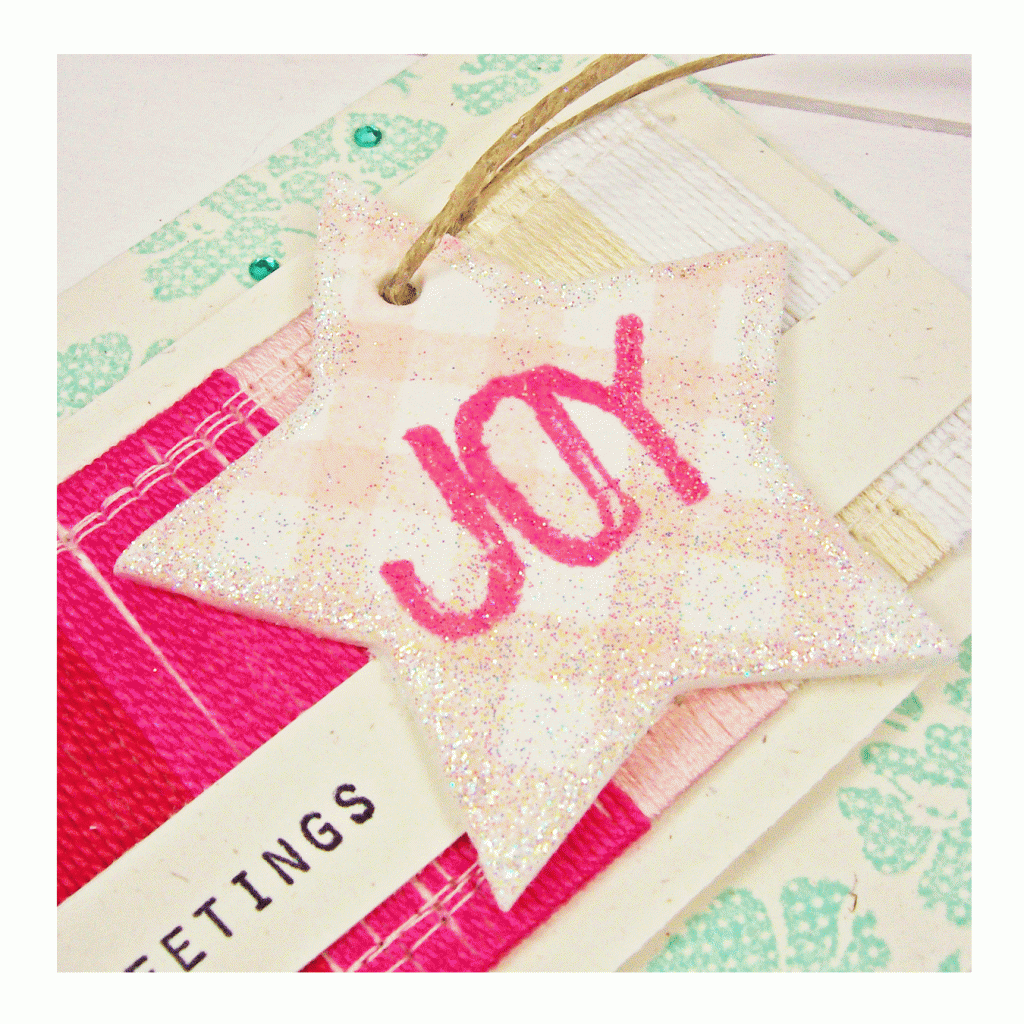 This clay is very light weight and perfect for embellishments on project.  Actually quite amazed how well the stamping turned out on it.  Enjoy your day and tackling your Christmas list as well!