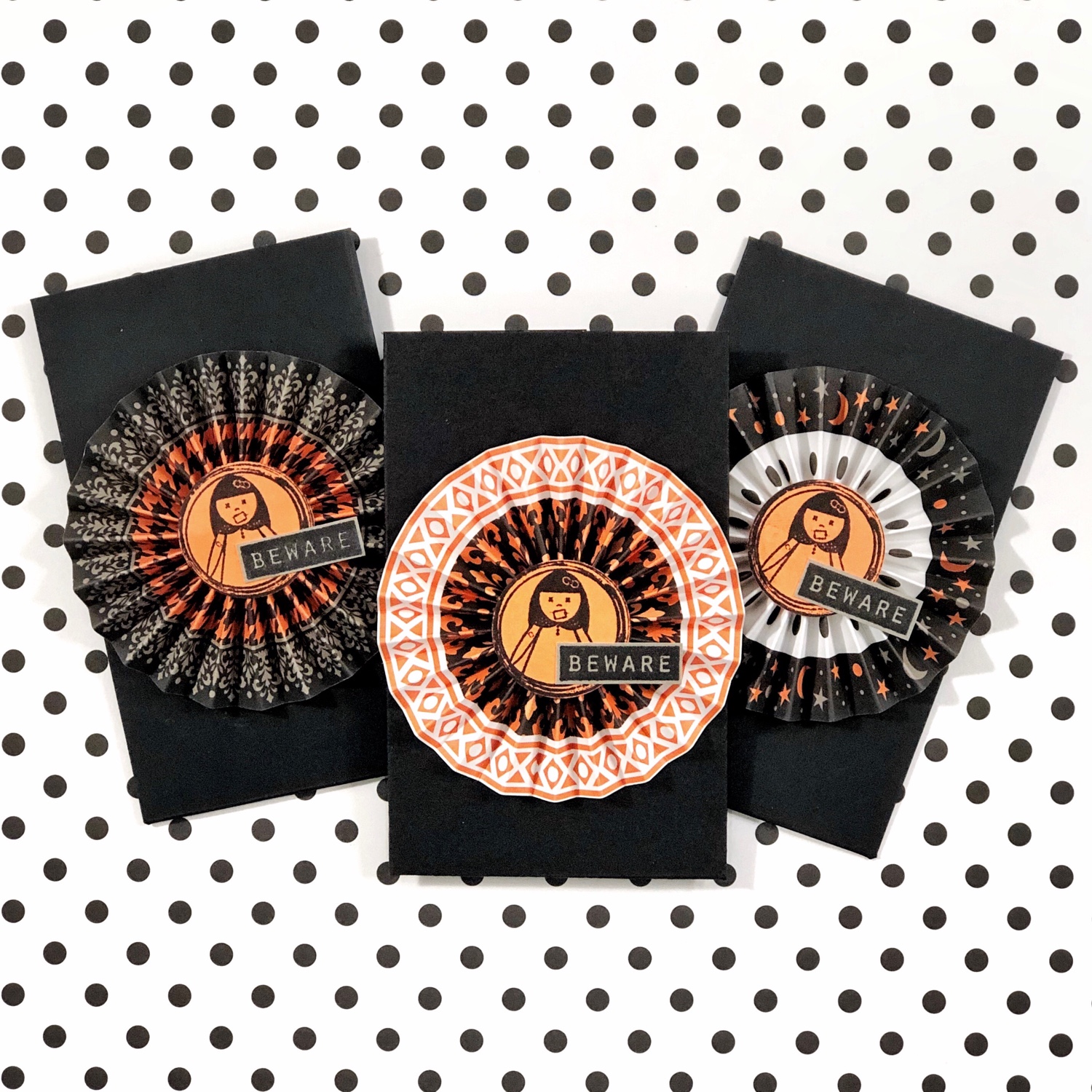 Hello everyone… Helen is here for a Project Thursday. Today, I have some easy-to-make DIY Mini Halloween Candy Bags to share with you all.
I am using the Beware Stamp Set on this project. It is a fun Halloween themed stamp set for sure!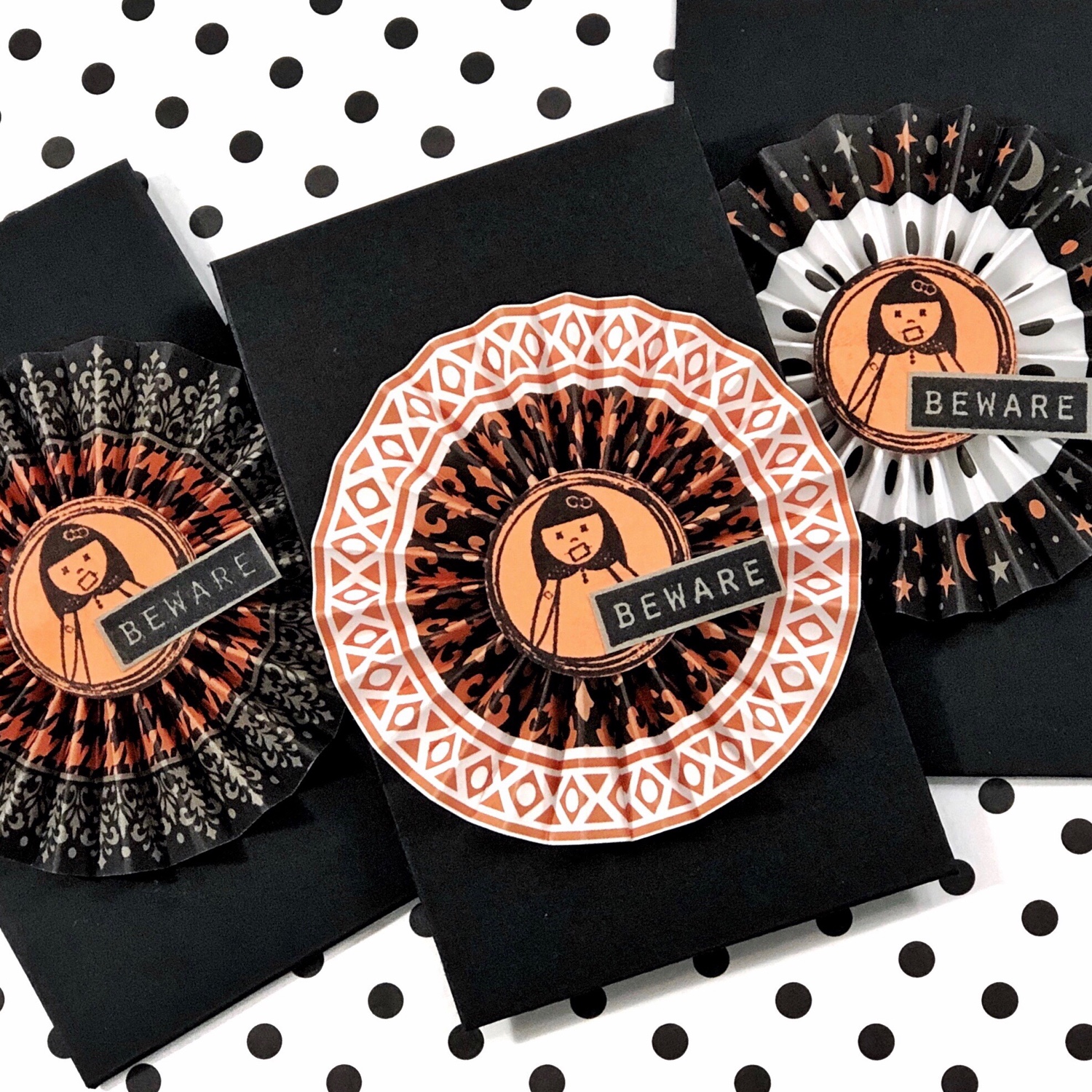 There is a little girl image in this stamp set and I thought it will be a cute one to use as to embellish these bags.
I stamped the circle image on an orange cardstock with VersaFine Clair Nocturne – Black Ink Pad and then I used my 1″ circle punch to cut out the circles.
I made the paper medallions using halloween scrapbook papers that I cut into 1 1/4″ x 12″ paper strips. Then I scored each of them at every 1/4″, folded, and glued each circle on top of the medallion using strong adhesive glue.
I stamped the sentiment on a grey cardstock using the same ink pad, trimmed them, and then added on the medallions with strong adhesive glue.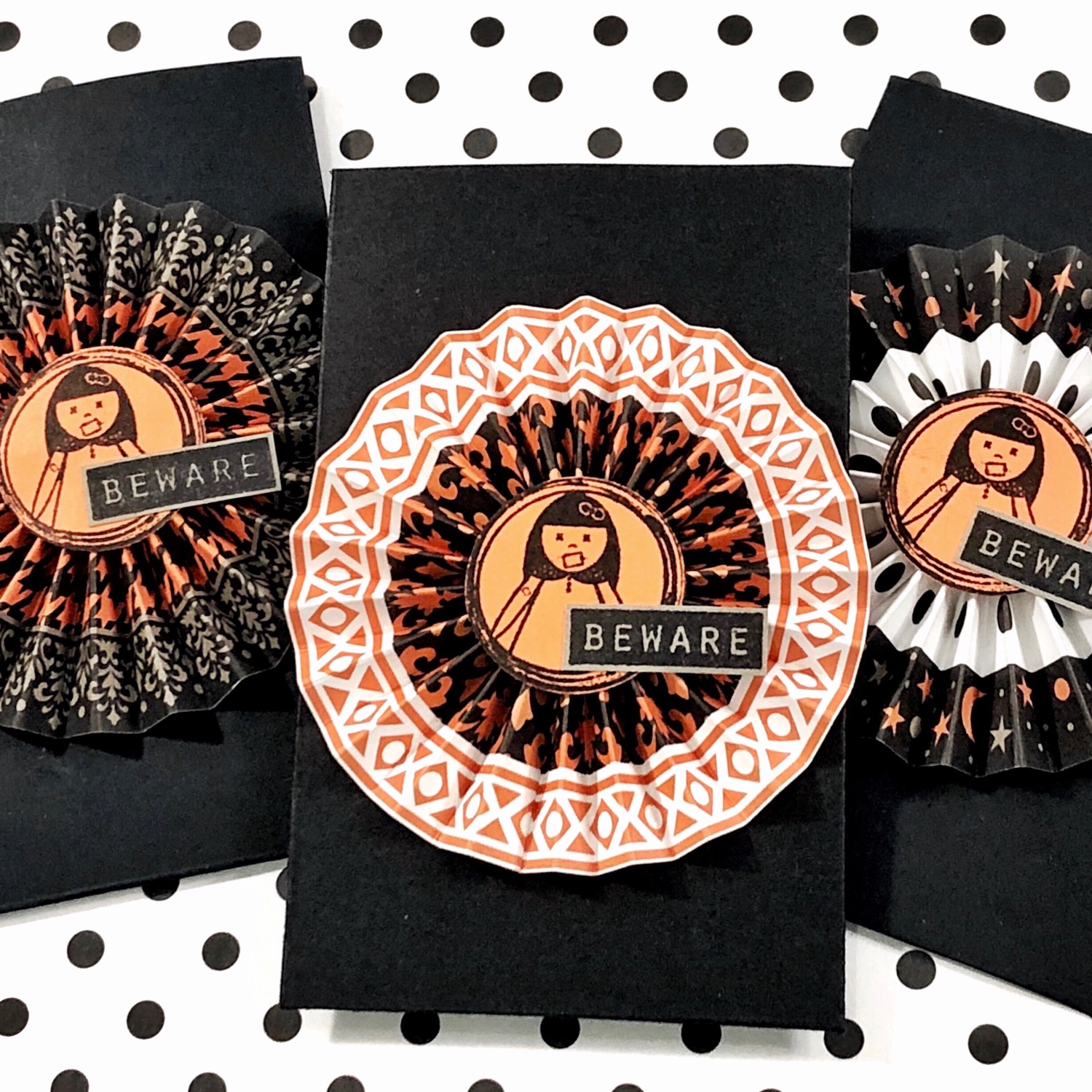 To make the mini bags, it is easy. I used 8 1/5″ x 11″ Black Cardstock that I cut it out into 4 1/4″ x 5 1/2″, so you'll get 2 bags from this size of cardstock.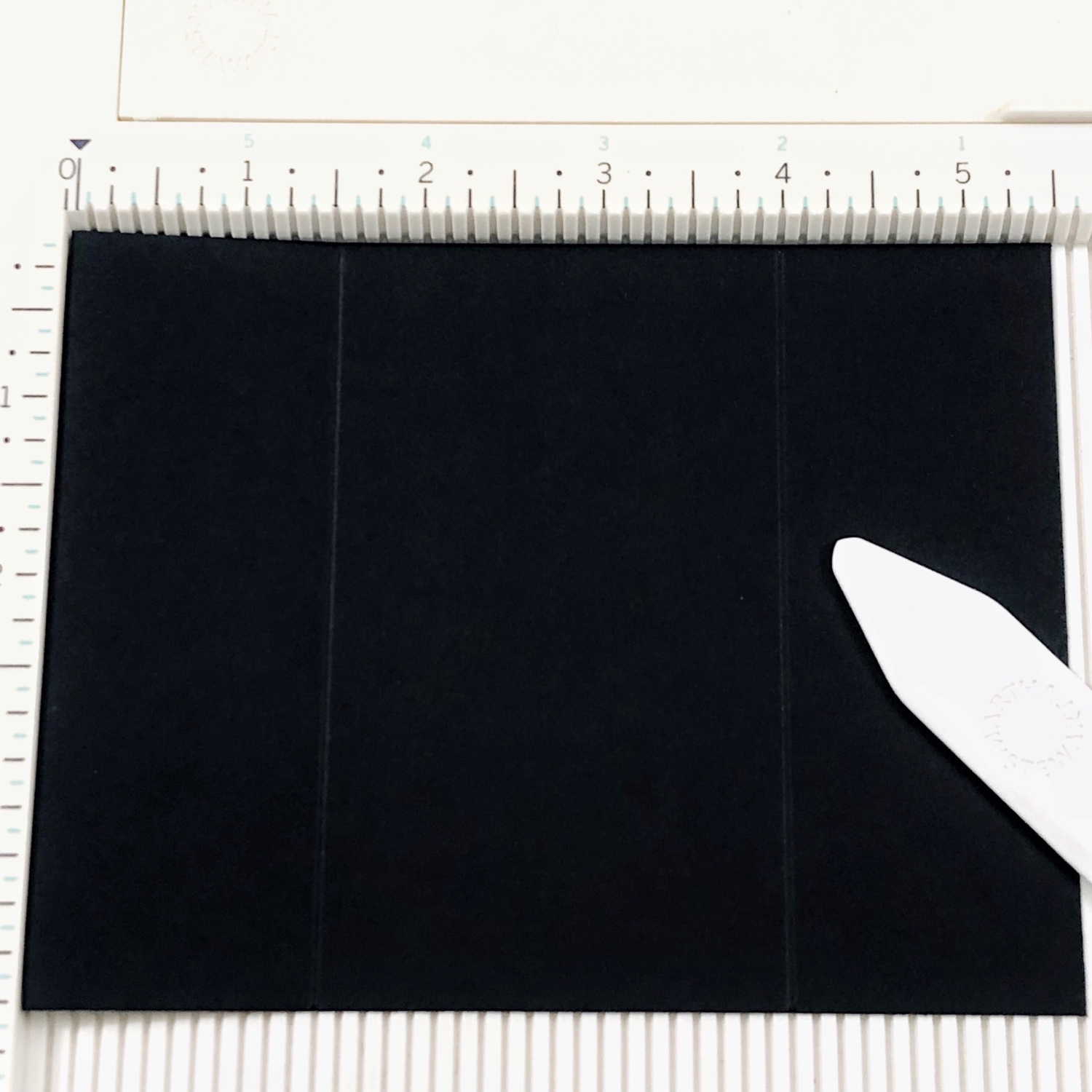 I put the cardstock on score board with 5 1/2″ at the top, then I scored it at 1 1/2″ and 4″. And then I twisted it and scored at 1/4″ for the bottom flap.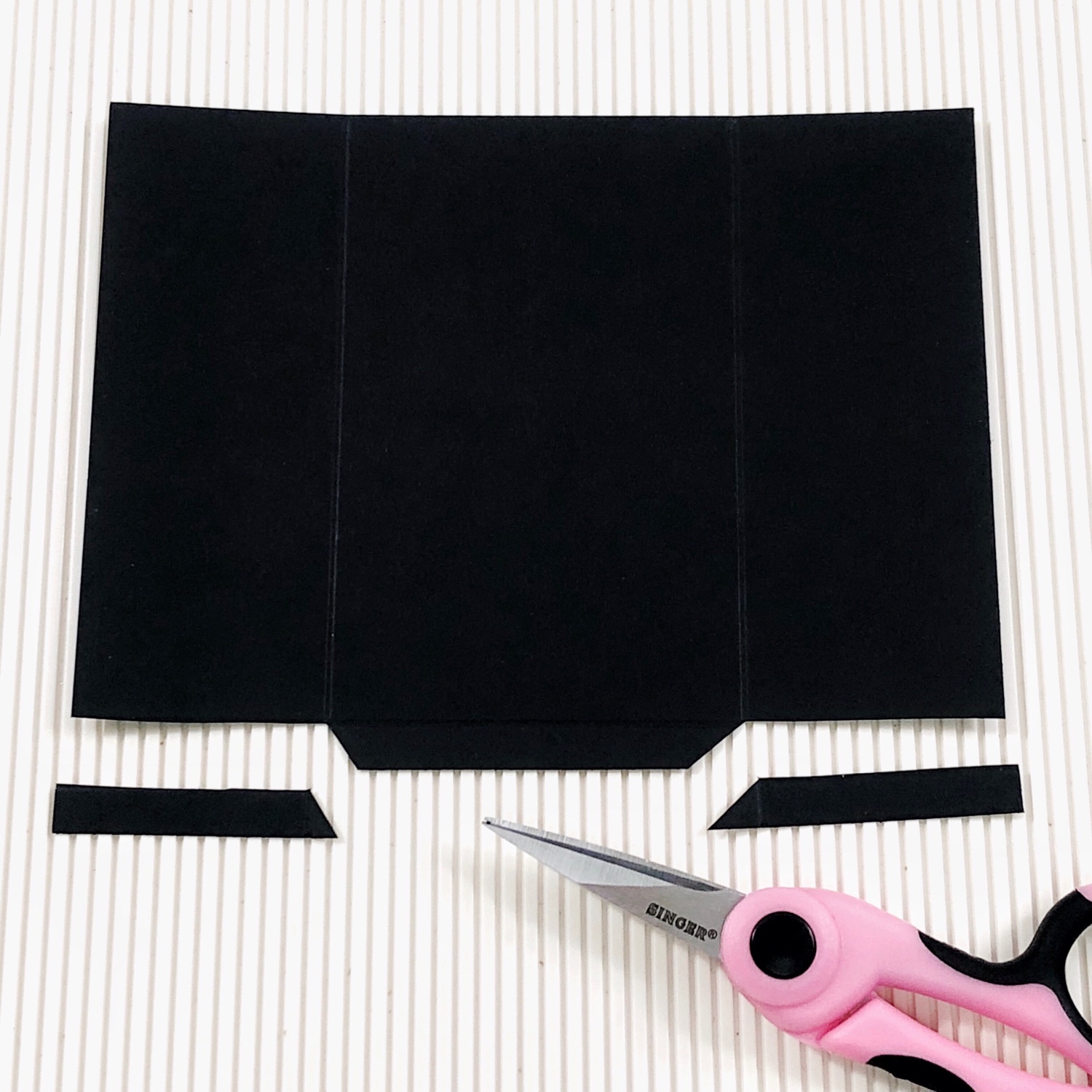 Using my micro-tip scissors, I cut off the bottom of the 2 sides and leave the middle one as the bottom flap.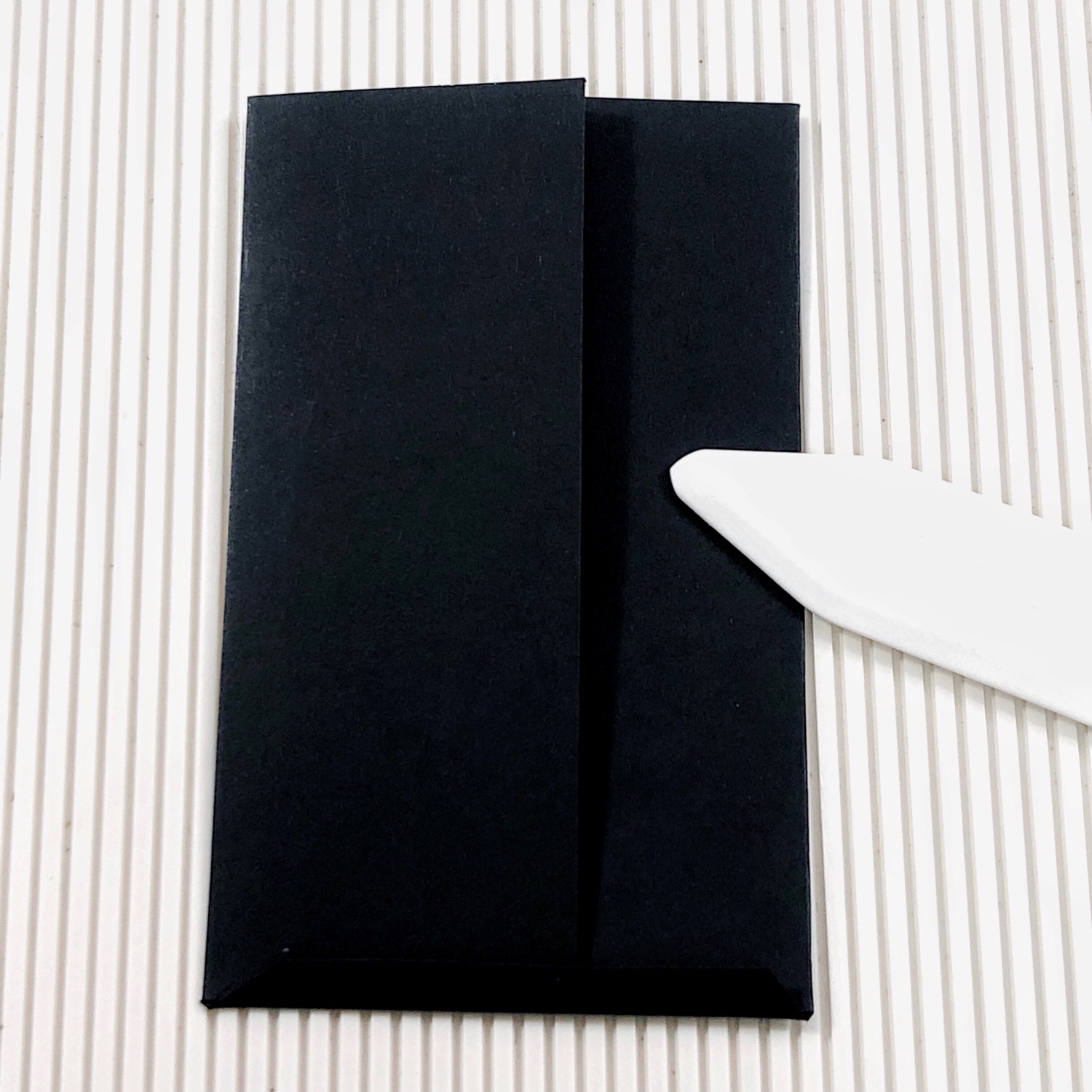 After that I folded the two side flaps and glued them together with strong adhesive glue. And then I closed the bottom flap and glued it with the same glue.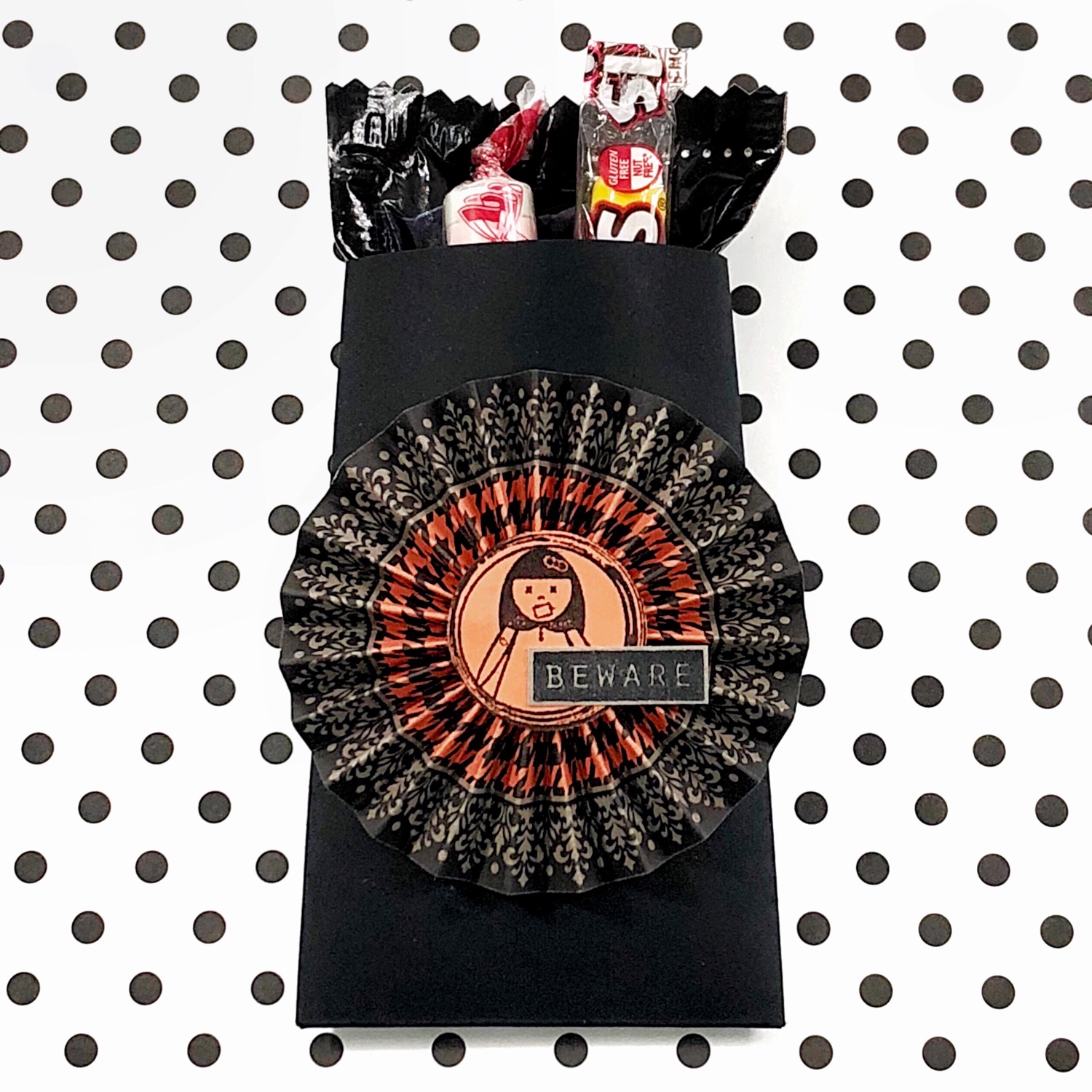 I added each medallions on top of the mini bag using the strong adhesive glue. If you do not have any strong adhesive glue, glue gun works well for this project, too.
This mini bag holds a pack of mini M & M's, Marties Candy, and Dots Candy. Any small individual wrapped candies will fit in them, I would say 3 candies in each bag.
I hope this project can give you some more ideas for your Halloween party.
Thank you so much for stopping by. Have a wonderful day!