Hi stampers!:) I have an exciting announcement for you today!:)
Do you guys remember  these pretty projects when Precious Remembrance just started back in 2012?:)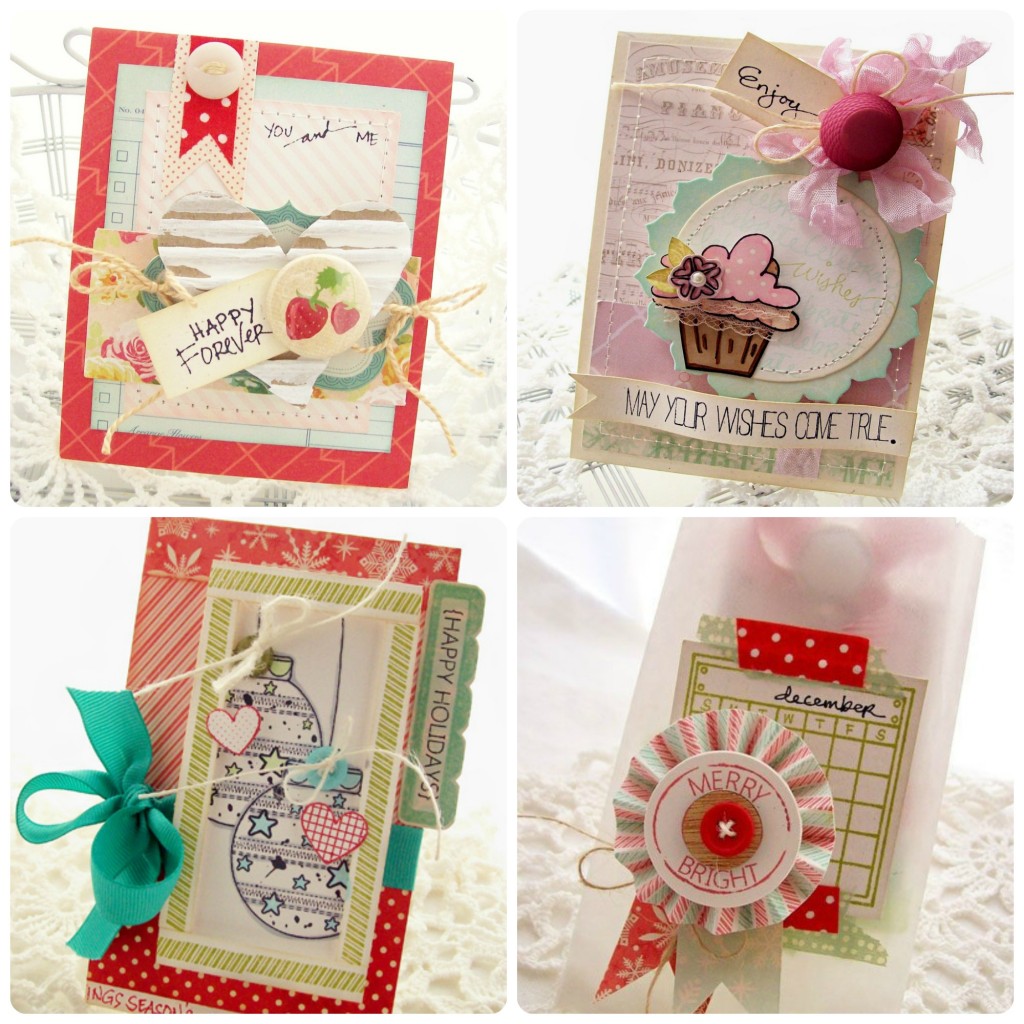 If you do..then you probably know by now that she's one of the most talented crafter out there!:)
I'm one of her biggest fan! And if you followed her blog too, you know that she's back in the blogland after a year off. I can't believe and SO happy when I saw her post  in her blog!Yay!:) The secret is out! I'm VERY excited to let you know as well that she's back in Precious Remembrance as a designer and she's gonna showcase lots of awesome projects for you guys every other Sunday during the release, which is new and we call it "Crafty Sunday". Hooray!♥
Please welcome back designer Andrea Budjack along with her first project for us!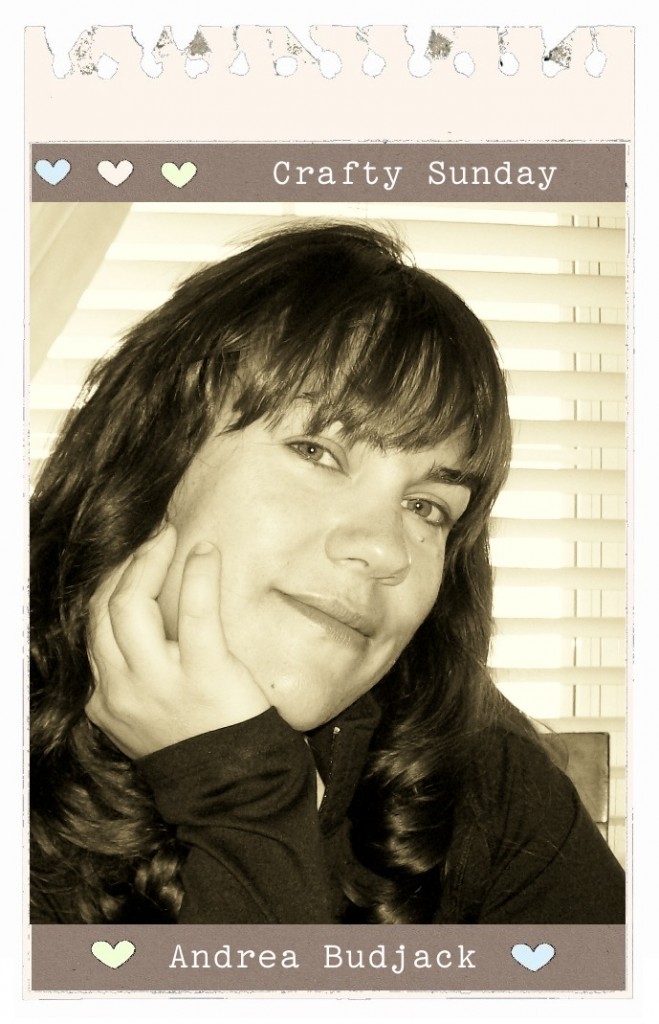 My name is Andrea, stay at home mama to a house of all boys in the sunny (and very humid right now) state of Florida.  With over ten years of crafting under my belt it is one passion that I cannot seem to stay away from for too long.  Things I cannot live without in my craft space: sewing machine, fabric and stamps.  Let's just say there are touches of these elements in everything I create. 
—————————————-
With so many border stamps to choose from, why not use them to create your own background design?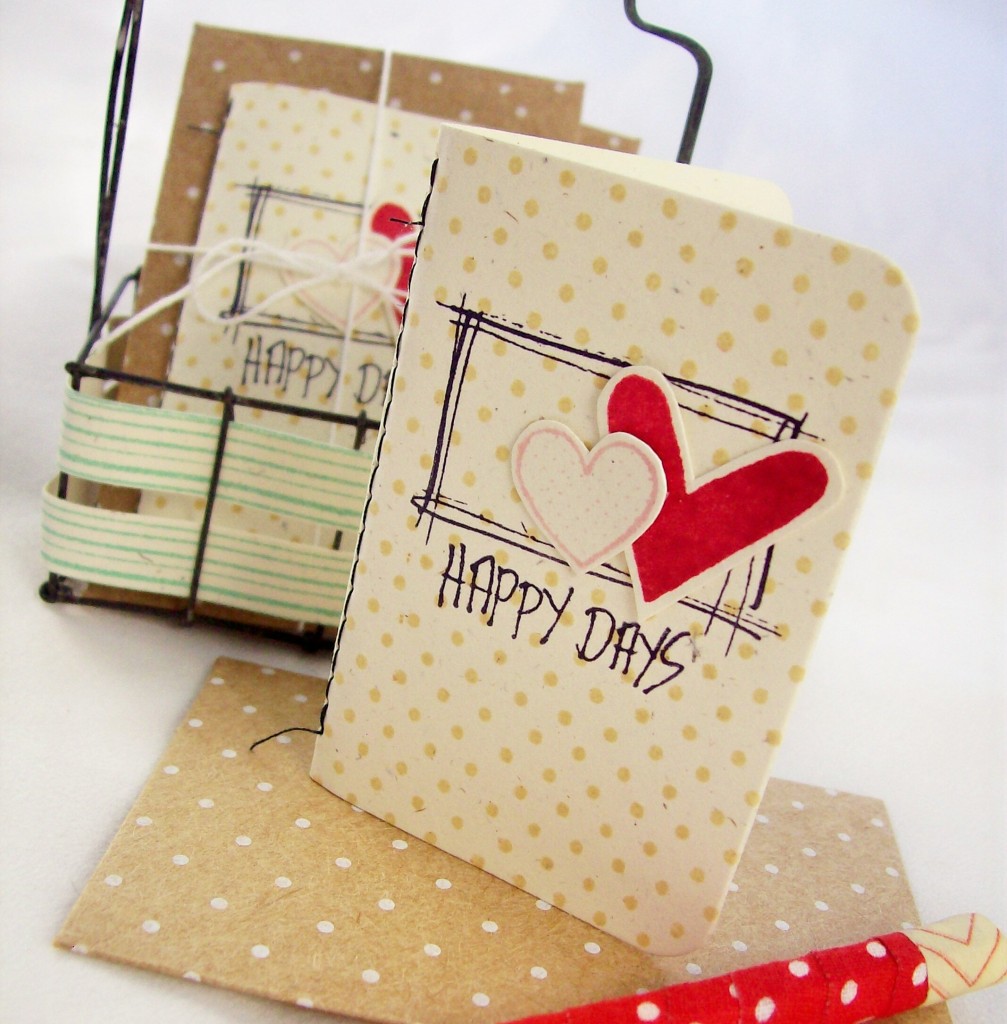 Using one of my favorite border stamps from Precious Remembrance, Mom & Dad polka dots, I created a repetitive polka dot stamped background on a die cut cardstock label.  Next, folded in half, I and added stamped images from both the Friend and Oh So Fun stamps sets in black ink.   I then die cut white sketch paper in a small label die cut (approximately five cut in all).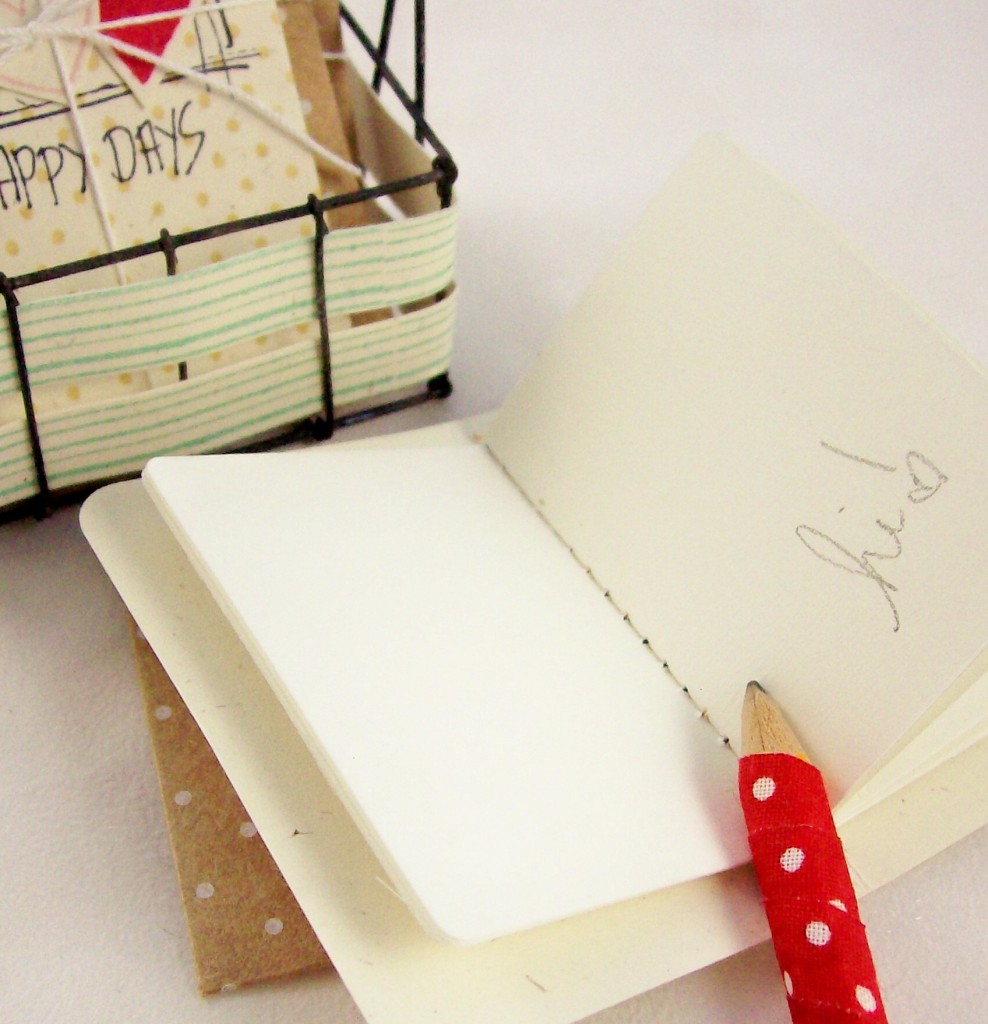 To create the book, layer the sheets of paper and stamped outer label and sew down the fold to attach it together.  Fold it and press down to create the book.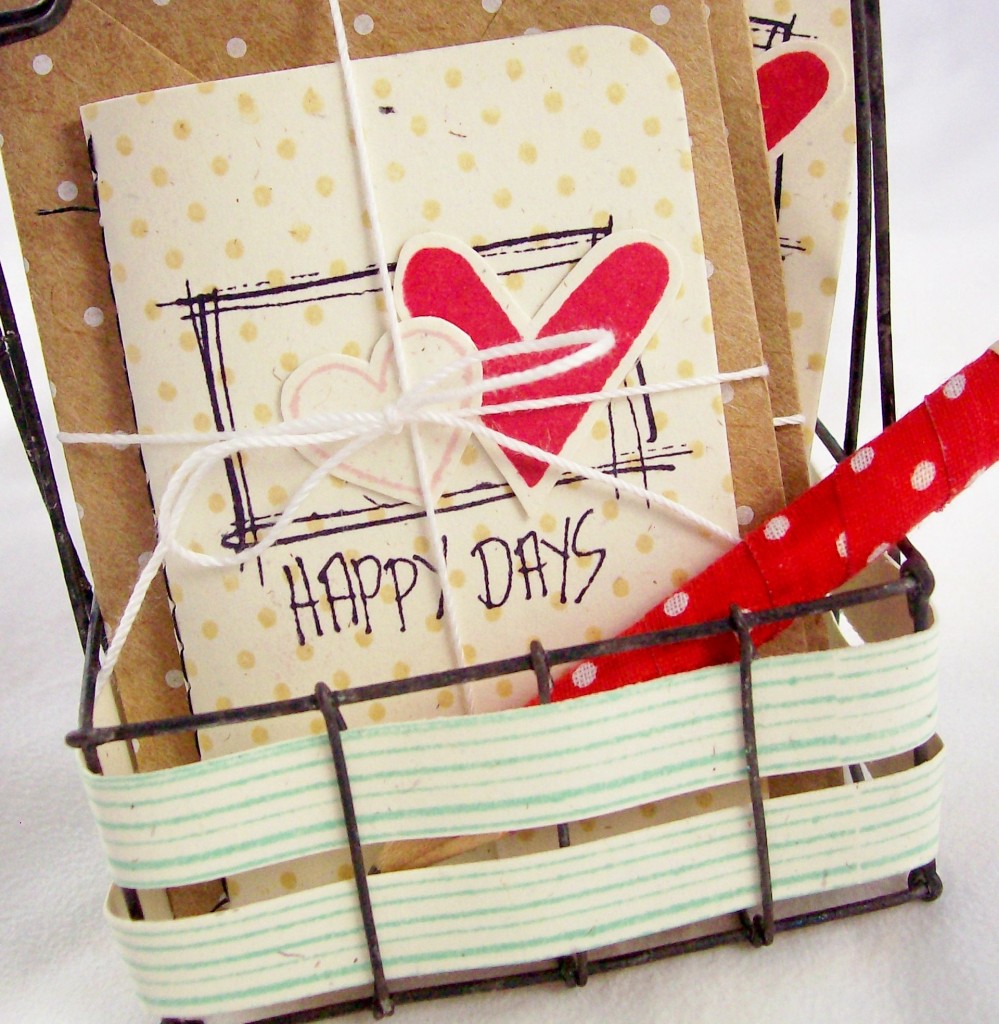 I completed the look using heart stamps from Positive Thoughts and Love stamped onto cardstock, cut out and adhered to the front of the book.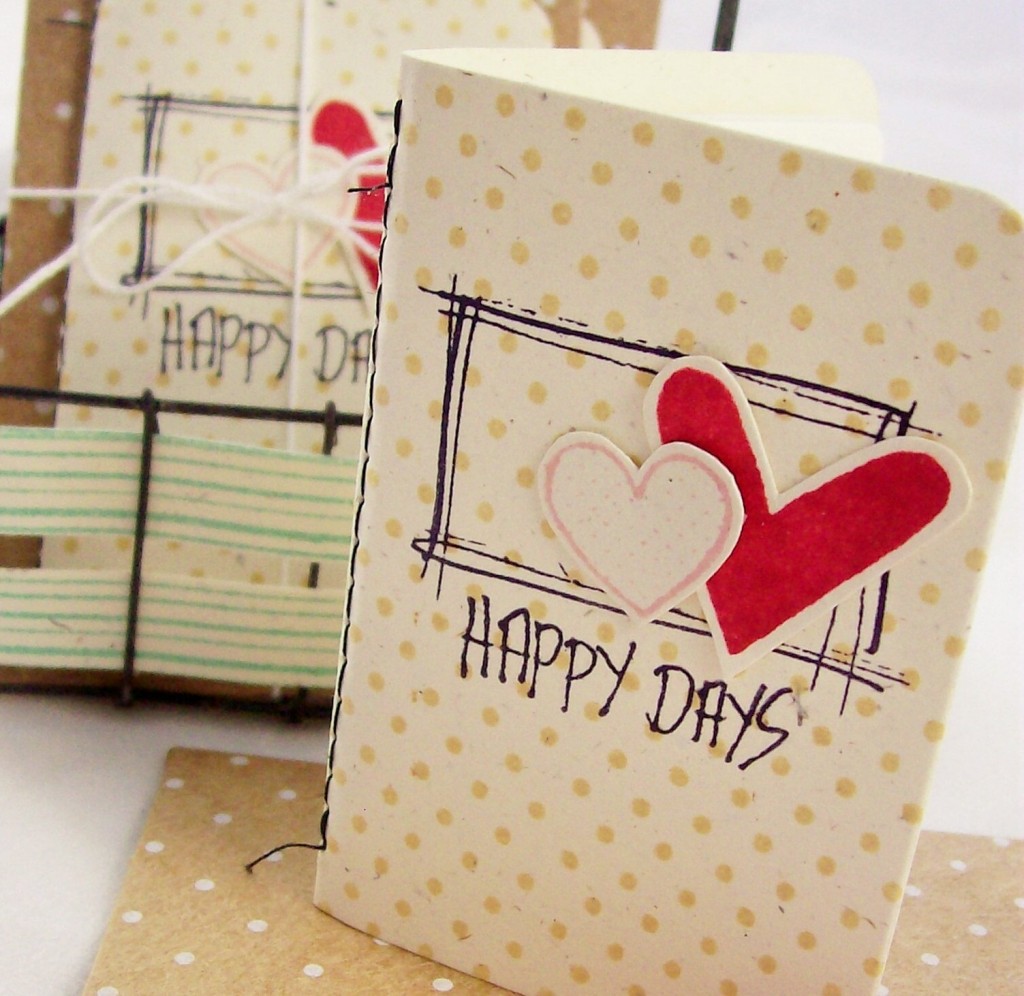 ————————————————————
Swoon!!! Oh how cute!!!♥ LOVE!!!
Tons of ideas coming, so stay tune for more upcoming updates.
Thank you for joining us today!
♥ Dyane