Hello and welcome to another installment of Design It Monday! I have a fun project using one of the Plain White Flat Paper Bags available in the PRS store. These are a terrific size measuring 6 1/4″ x 9 1/4″.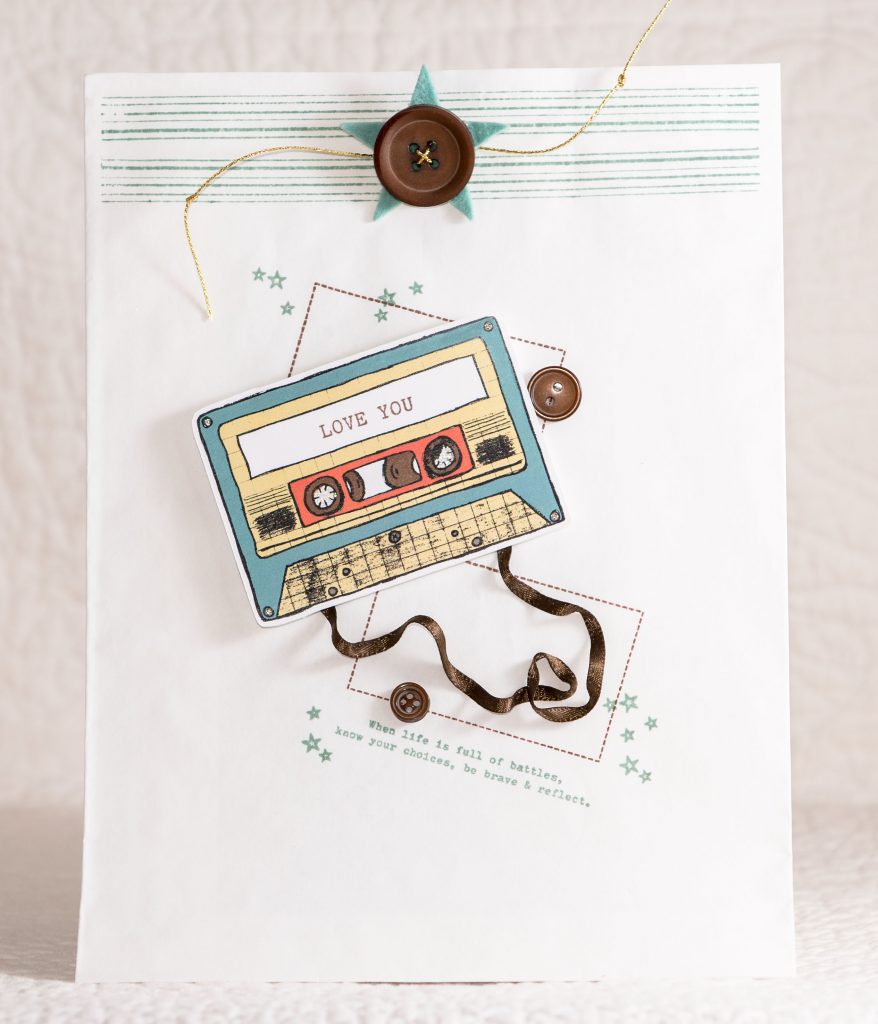 After deciding the positioning of the cassette tape from the new Bits & Pieces: Daily Thoughts, I began the stamping. The two dotted rectangles from the Love Coupon Stamp Set are stamped in Brown Memento Ink. Next came the sentiment and little star clusters from the new Daily Thoughts Stamps Set using Ocean Tides ink.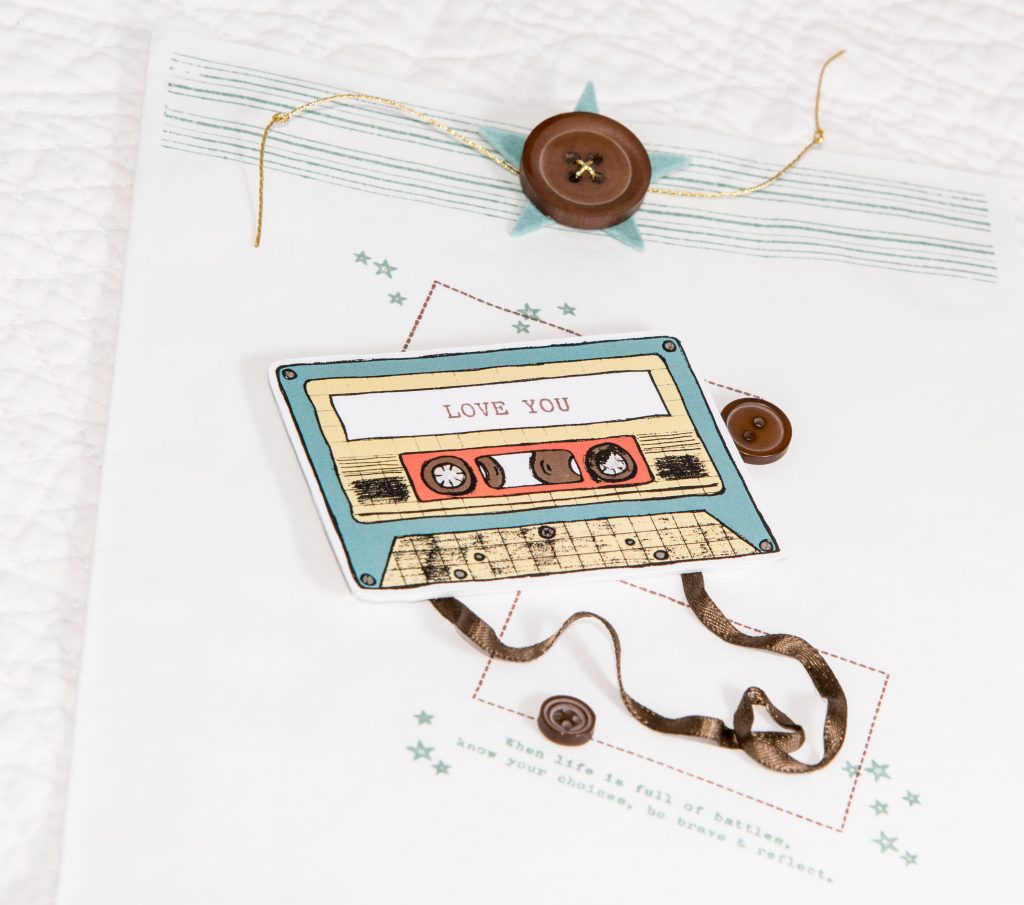 I stamped a line border (Holiday Wishes Stamp Set) twice along the top of the bag. There are two small holes punched through both layers of the bag to thread the gold twine through. A felt star and chunky button dress up the closure.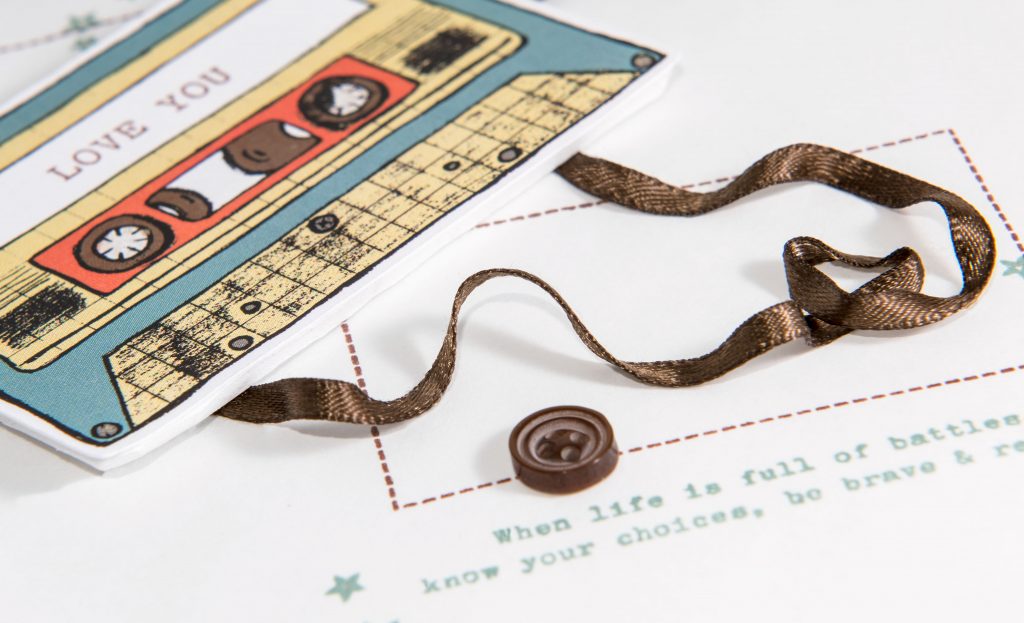 After stamping the sentiment onto the cassette die cut, it was mounted onto fun foam for depth. I also used a Copic marker to change the color of the tape in the cassette to brown. I attached a length of brown ribbon (using glue dots) to look as though the tape was unraveling. My teammate Kelly did this one of her cards. I was so happy to see someone else remembered this frustrating event with cassette tapes! It always took a little pinky finger or pencil to wind the tape back in. Sometimes it was successful, sometimes not! Oh, the good ol' days!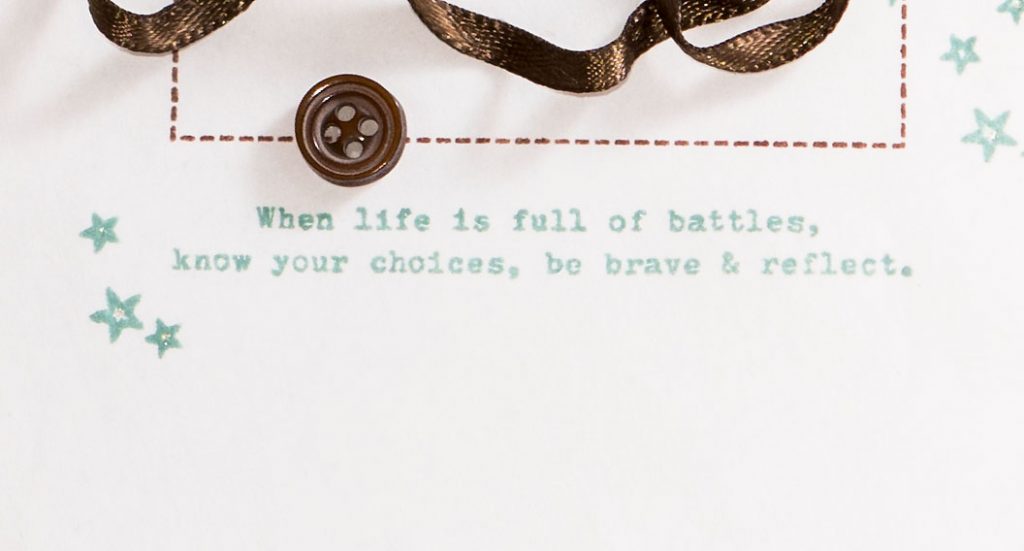 Isn't this sentiment wonderful? The Daily Thoughts Stamp Set is full of so many like this. I can tuck a special card, inspirational reading or listening material into this bag as a gift to lift someone's spirits. A little chocolate wouldn't hurt either!!