Good morning stampers. Nicole here with a fun mixed media layout I created using the Happy Mail Stamp Set and New Day Stamp Set. For this layout, I decided to use bright, happy colors to make the photos pop a little bit. Because these photos were taken in a dark room, the photos were a bit grainy, but I still wanted to use them to share this special memory! Back in February, my sister took Edward to a local pottery place for his birthday. Rather than buy him something he didn't need, she wanted to do something special with him and they had a blast!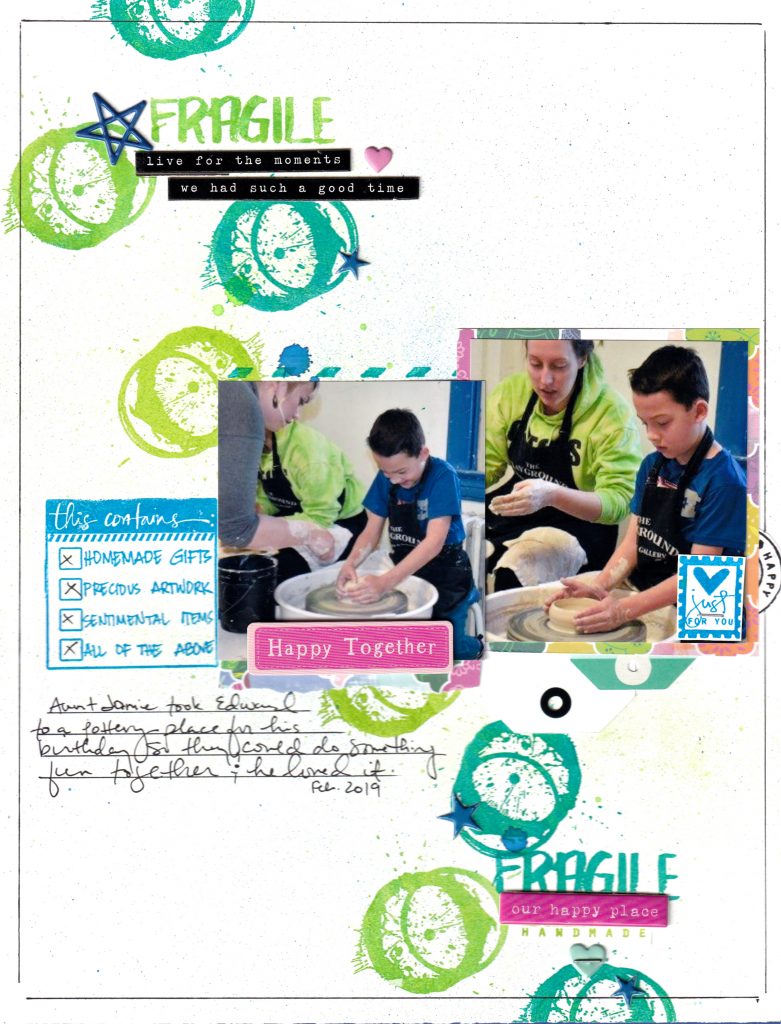 To begin, I sprayed the background using a lime green and blue spray inks. Then, I used a lime green and bright blue ink to decorate the background using the splattered circles.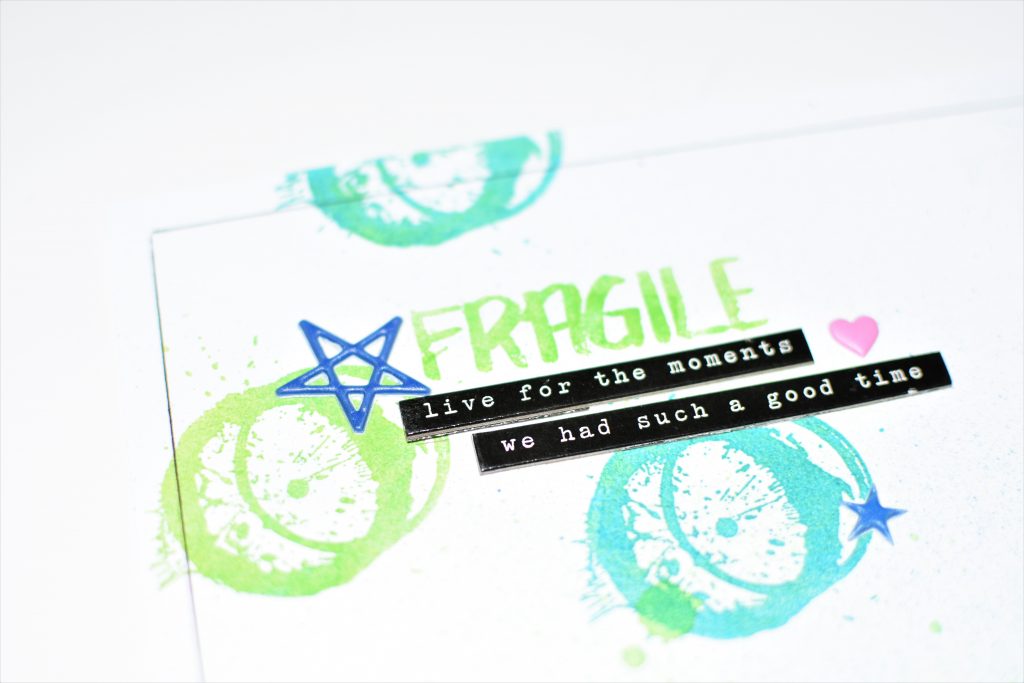 These little splatters are fun. Initially, I was only going to use a few, but then I decided to add a variety, diagonally across the layout.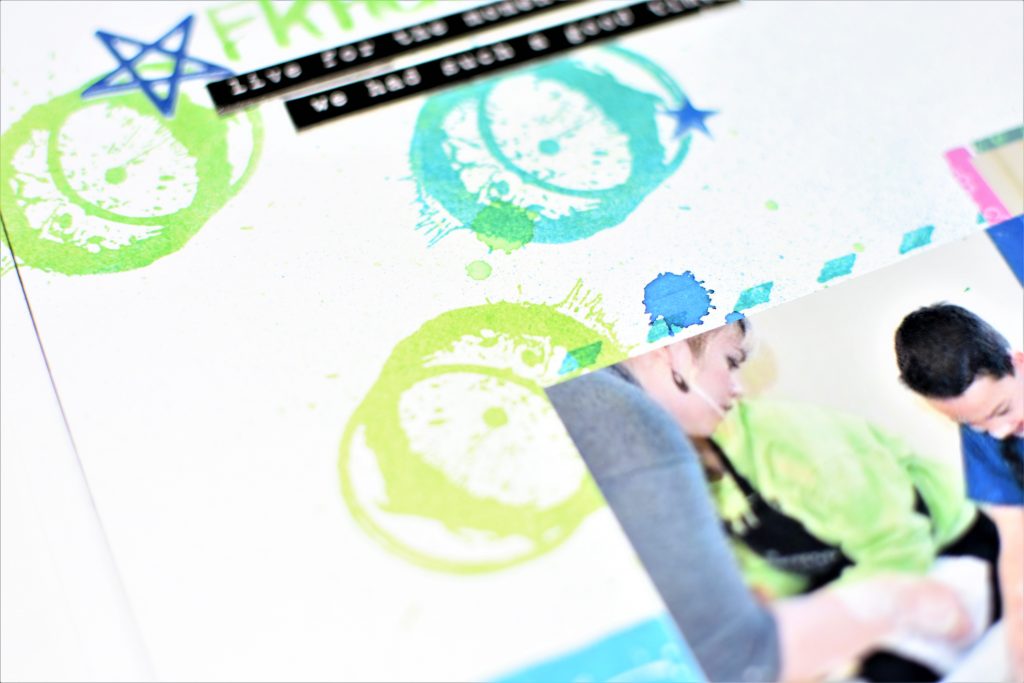 The little sentiment box is the cutest! I just love it. 🙂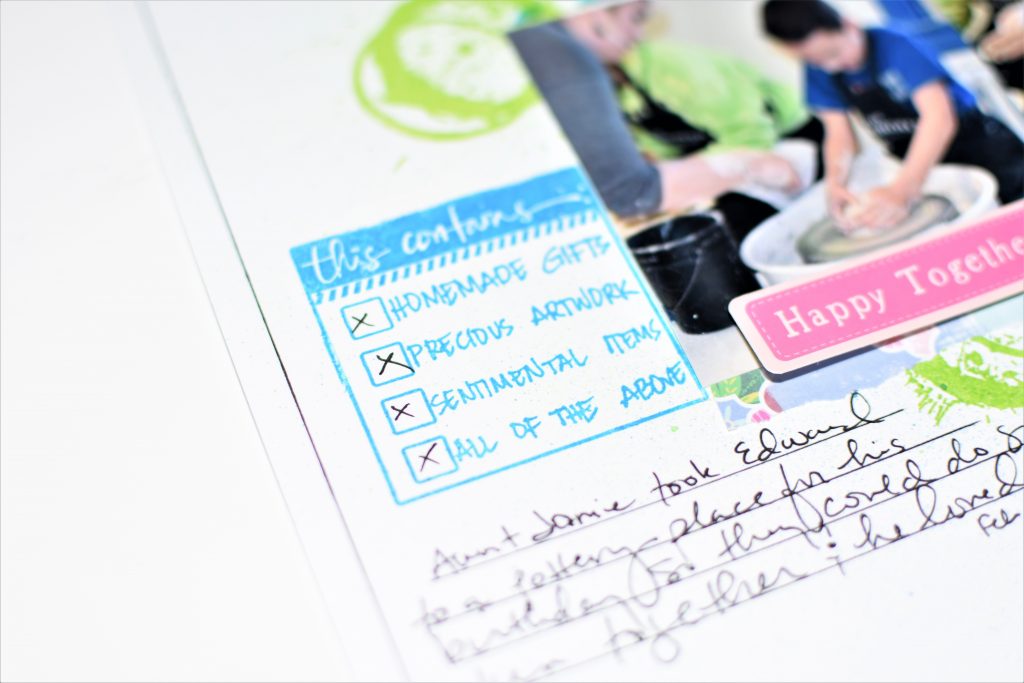 I used a few stickers, tags and other embellishments to decorate the layout. I really like the pink with the lime blue and green. It adds the perfect touch!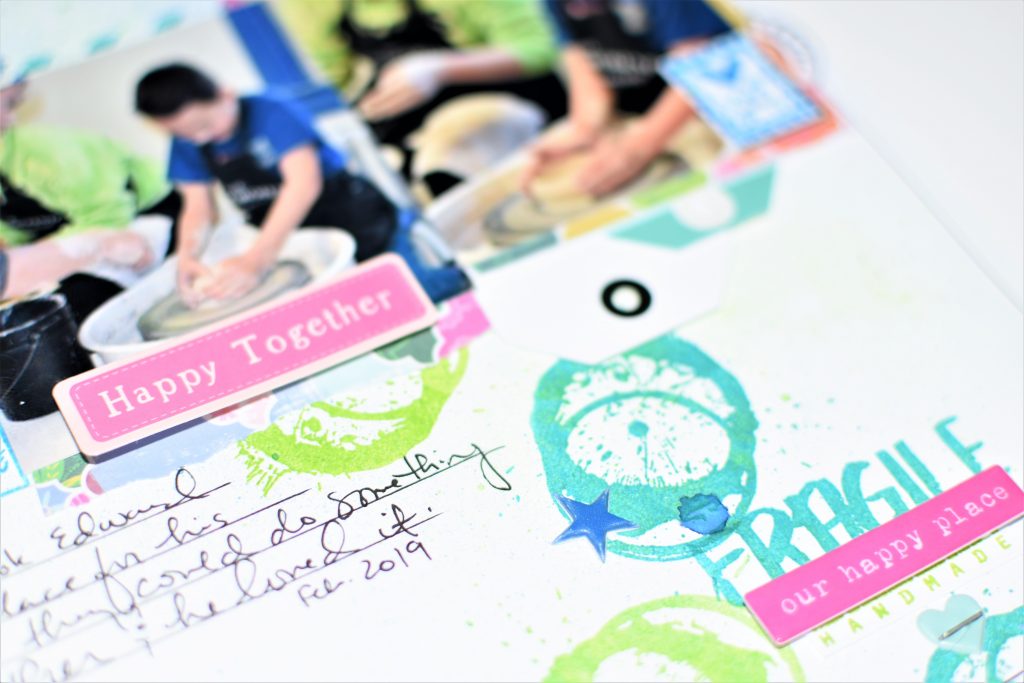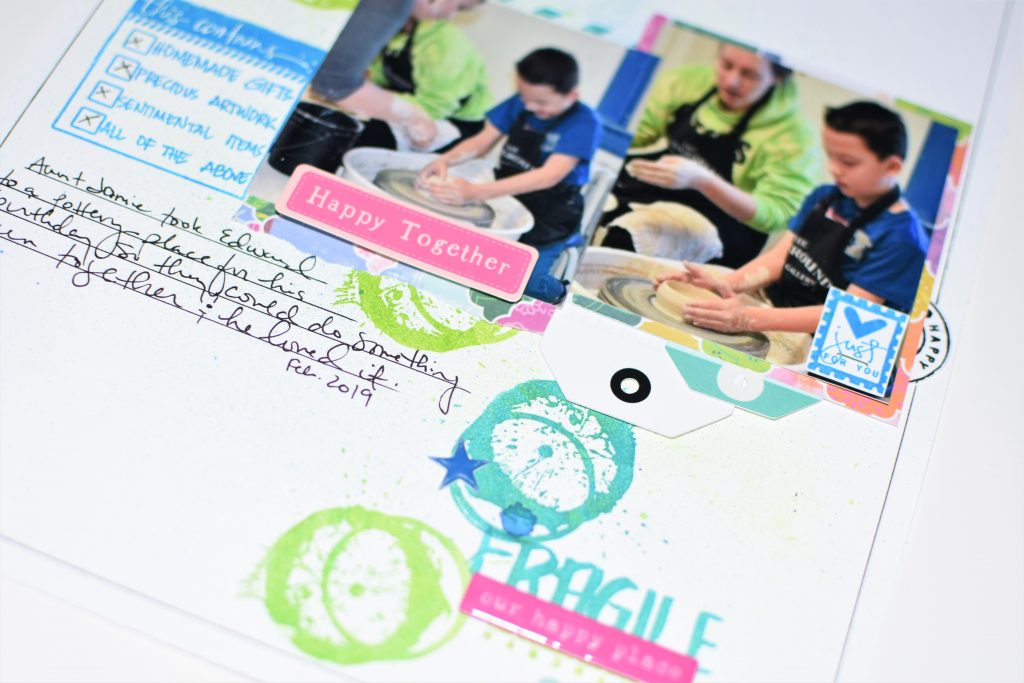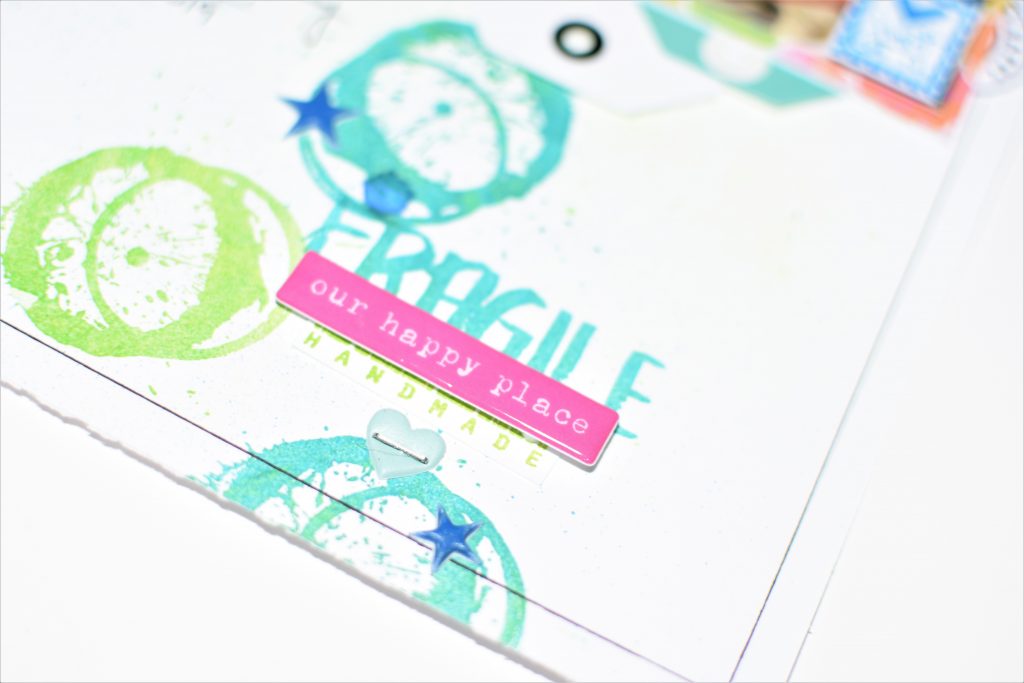 Thanks so much for visiting today!