Hello and a Happy Memorial Day to all of those in the states!
I've put together a fun paper bag project today. Take a look…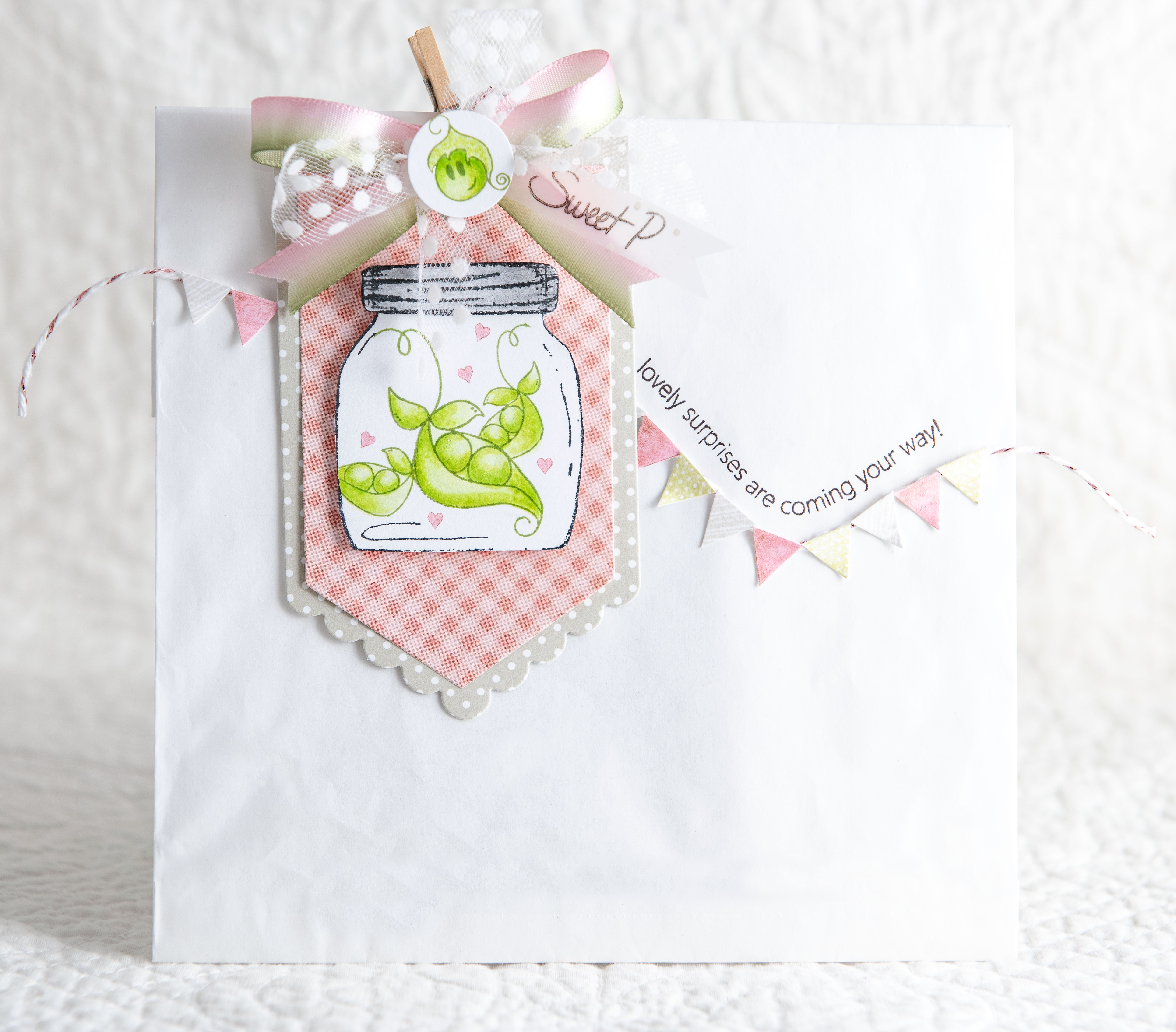 For those of you who know me, I'm sure you've guessed who will receive this. Yes, our little Sweet P is finishing up her first year of preschool this week. Gramma and Papa are so proud of her! A gift card will find it's way into her treat bag for some ice-cream outings this summer!
I created a festive banner (Oh So Fun) from stamped and fussy cut triangles. They're glued onto the bag along with some rose gold twine. I curved the sentiment (Oh So Fun) on my acrylic block to follow the curve of the banner.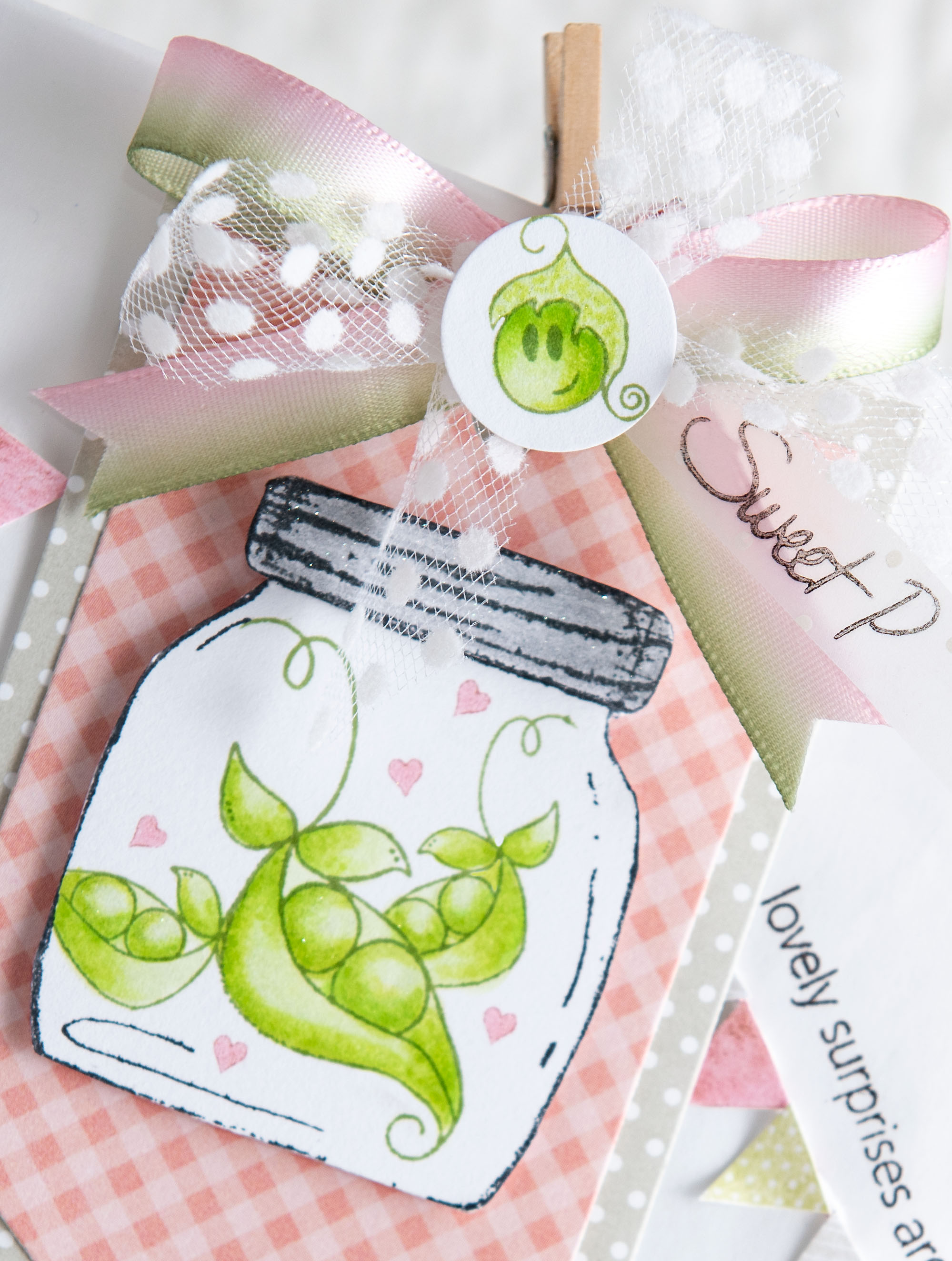 Masking helped me fill the jar (Oh So Fun) with pea pods and teeny hearts (Sweet Pea). I popped it onto the tag with foam tape. After composing the bow, I added a slip of vellum with Sweet P's (Sweet Pea) name on it along with the happy little pea (Sweet Pea).
I love the way this turned out and I think she'll enjoy her surprise!
Thanks so much for stopping by, we love it when you do!