Good morning friends! I just sat down to look at what I've got plans for in June. So far, June is going to be busy with baby showers and birthday parties! It's gonna be a month filled with lots of fun, I hope. I've been working a lot of hours so I'm due for some fun time.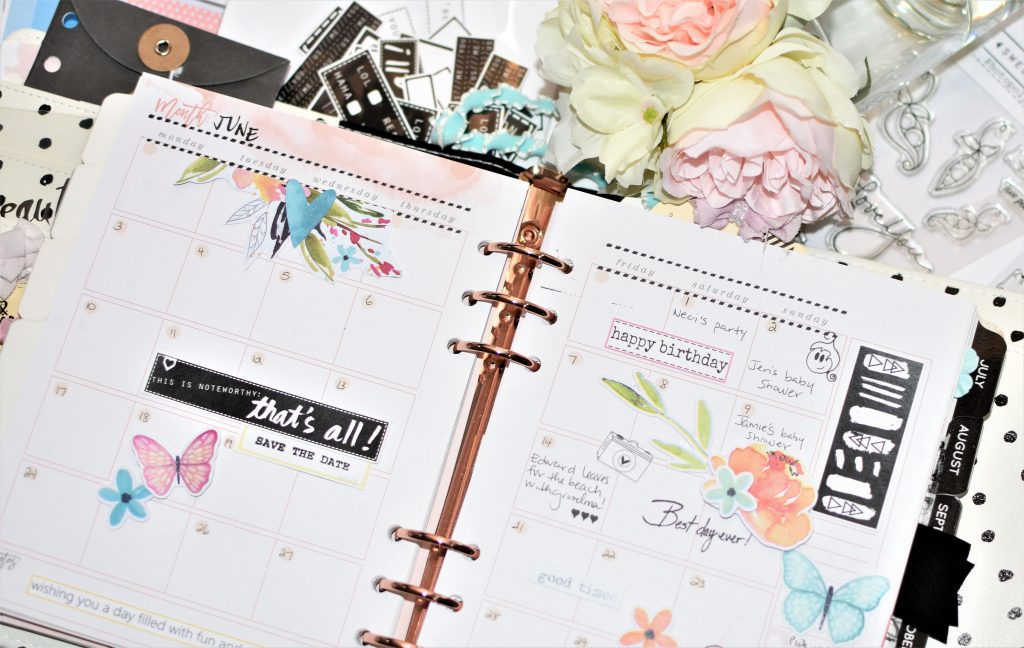 For this planner spread, I used a few Bits & Pieces (Totally Bits, Hapiness) and the School Days Stamp Set along with the Date Stamp Set and Sweet Pea. Also, I manage to squeeze in some planner stickers from the shop!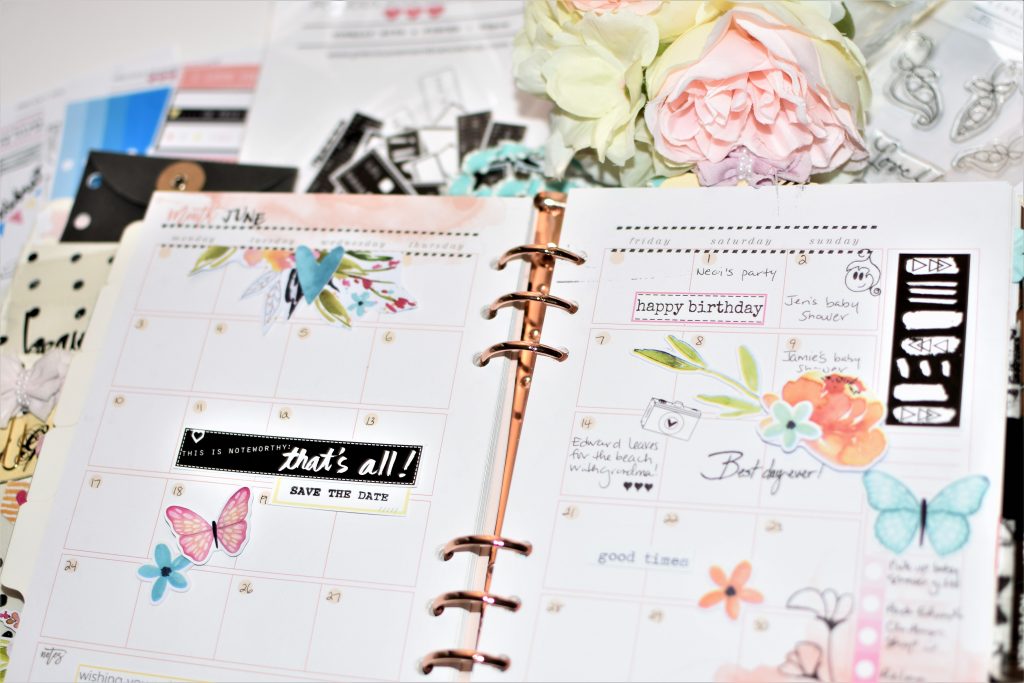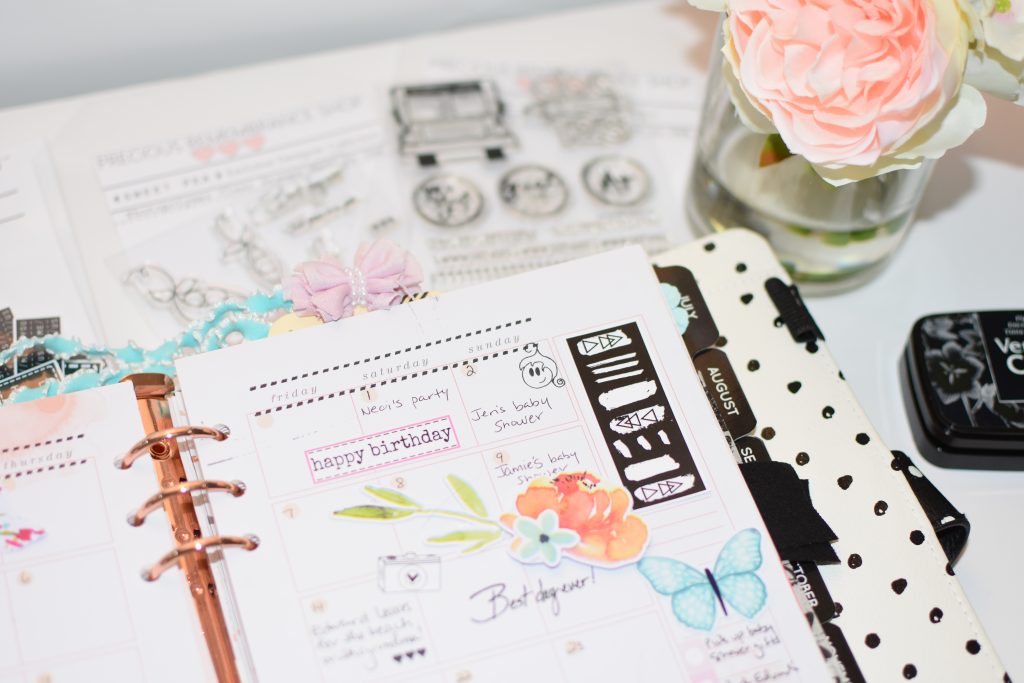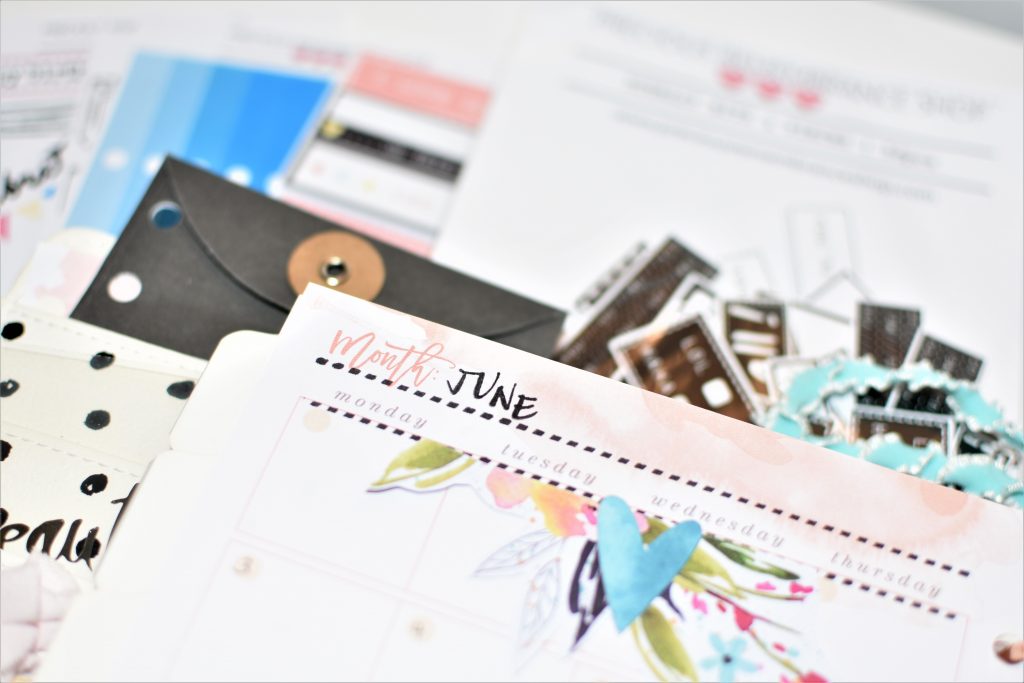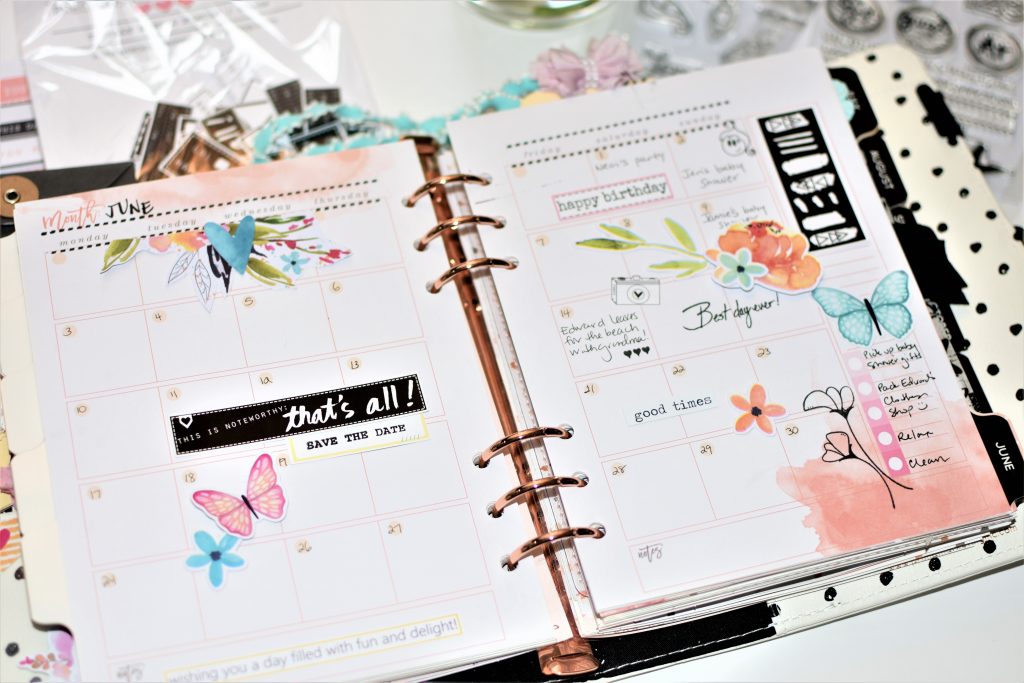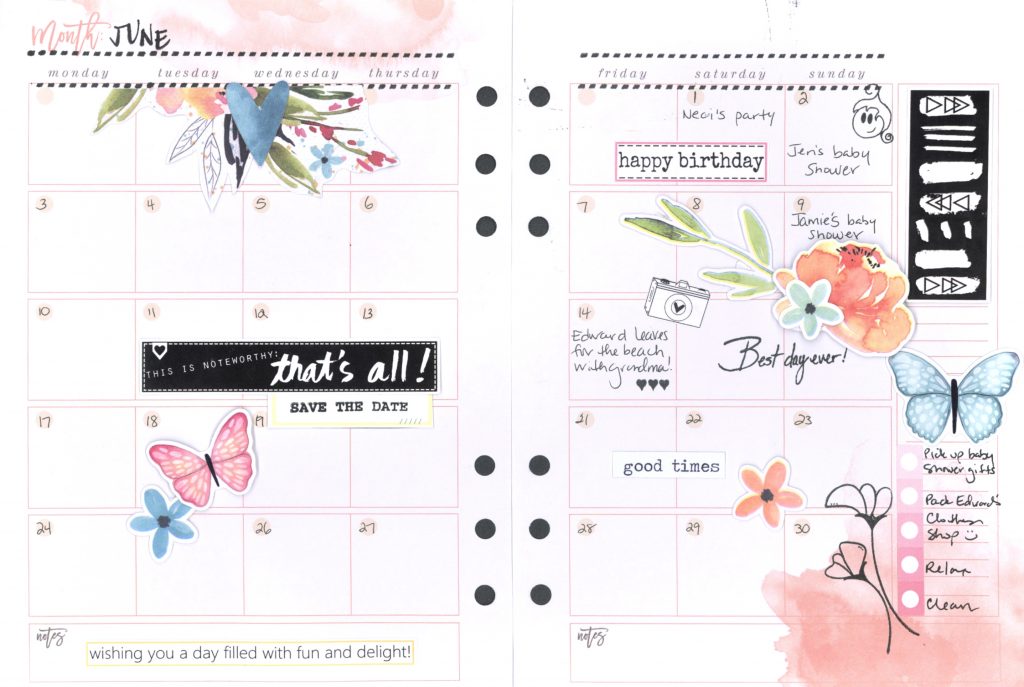 What are your plans for June? Why not get a heads start and start planning with some stickers and stamps!
Thanks for visiting today!