Good morning stampers! Nicole here with another layout I created using the School Days Stamp Set. My son has been asking to ride the yellow bus for years. He wants to ride the bus so badly, but I'm just not ready… I prefer to drop him off. Some might think I'm crazy…why not take advantage of our bus system, but I know what went happened on the bus as a kid… kids picking on the little kids… I'd much rather avoid that if possible. I promised him that he could ride the bus when he starts 5th grade. I will need to let him ride the bus so he is prepared for when he starts middle school! That's a scary thought. Until then, I'll continue taking him to school and picking him up.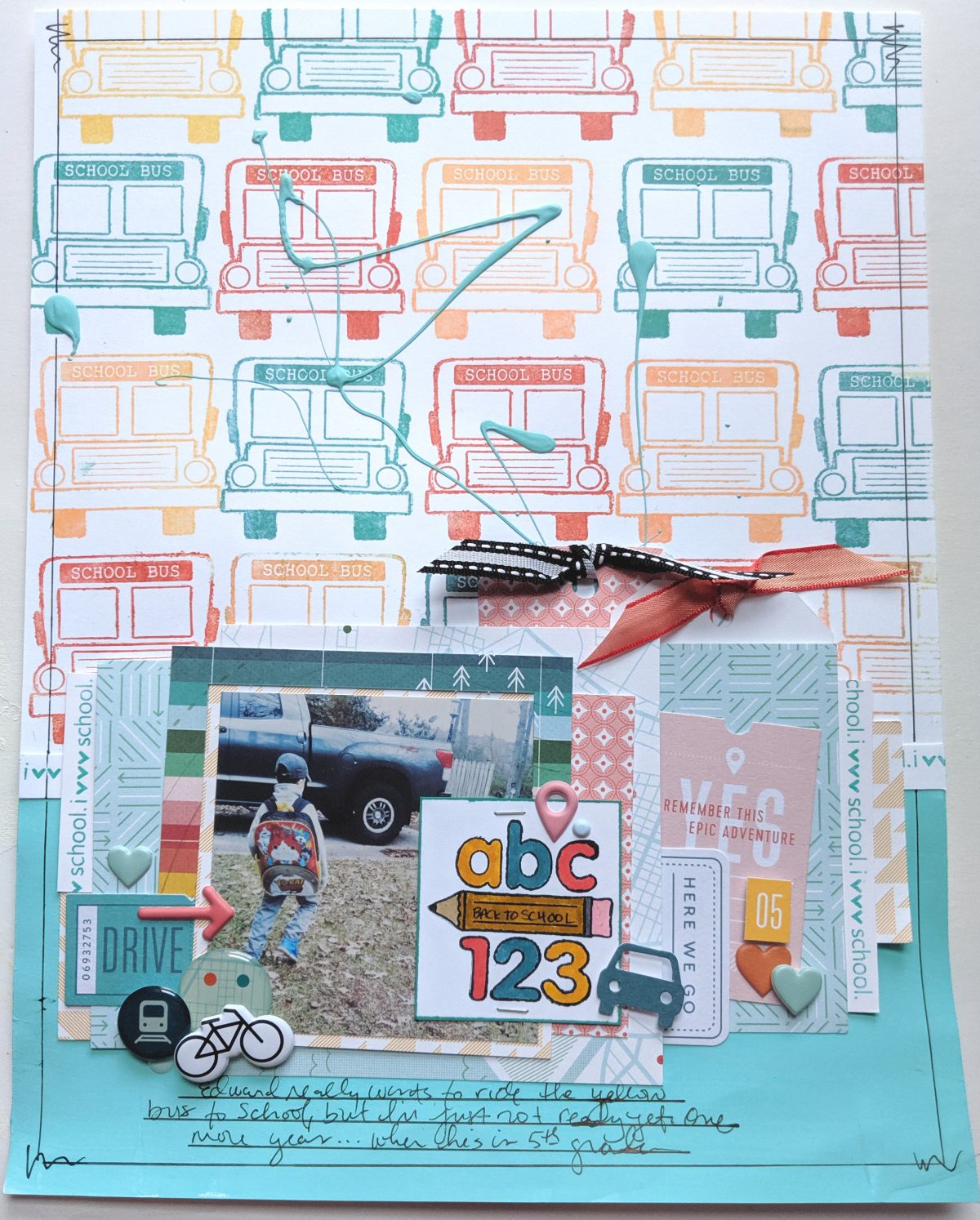 Since the main them was the yellow bus for this layout, I decided to stamp the entire background using the yellow bus stamp. LOVE this stamp. It's totally cute. I splashed some acrylic paint on the stamped images just to mess it up a little.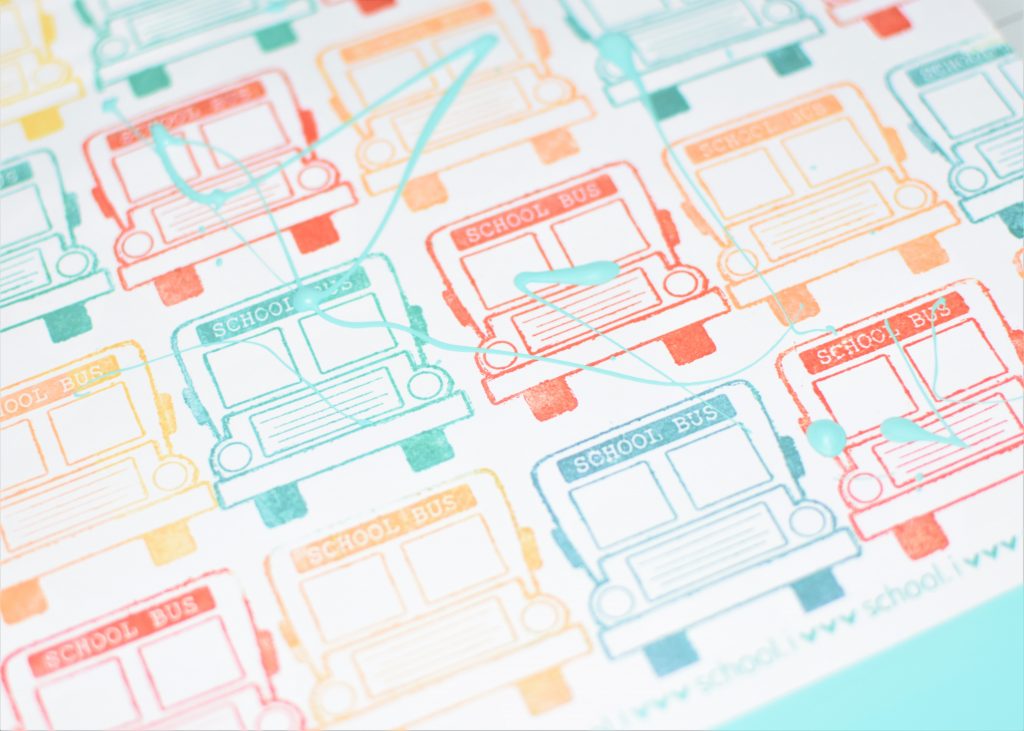 I stamped the ABC, 123 image onto white cardstock, Then I colored the images in using markers and cut it out using scissors. I hand-wrote the "Back to School" in the middle of the pencil using a  black pen.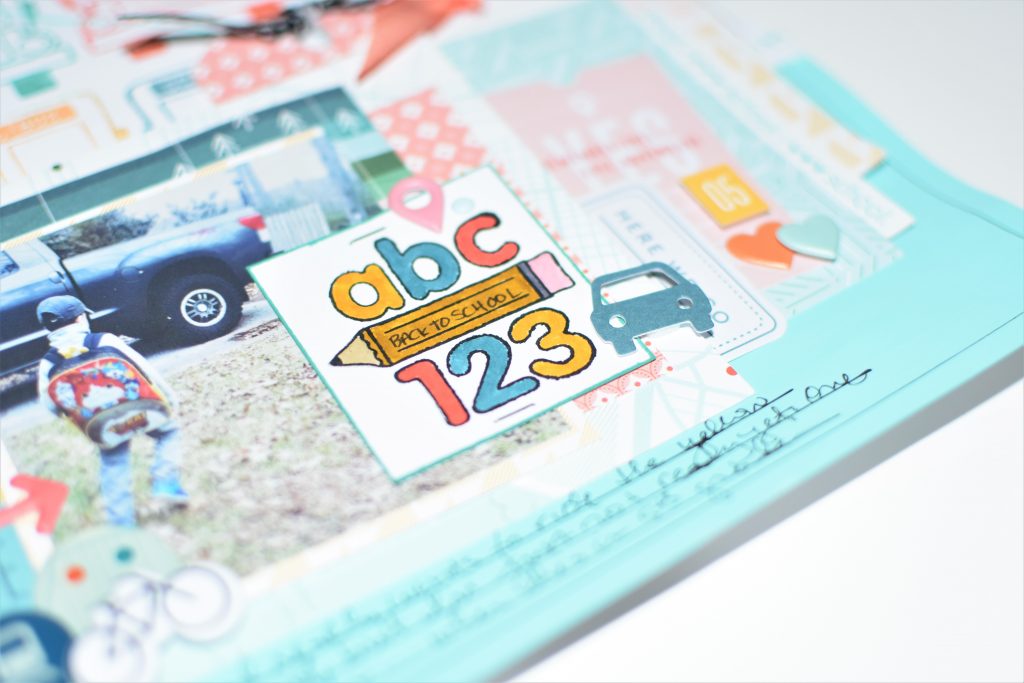 I added a few embellishments here and there to make this layout fun and playful.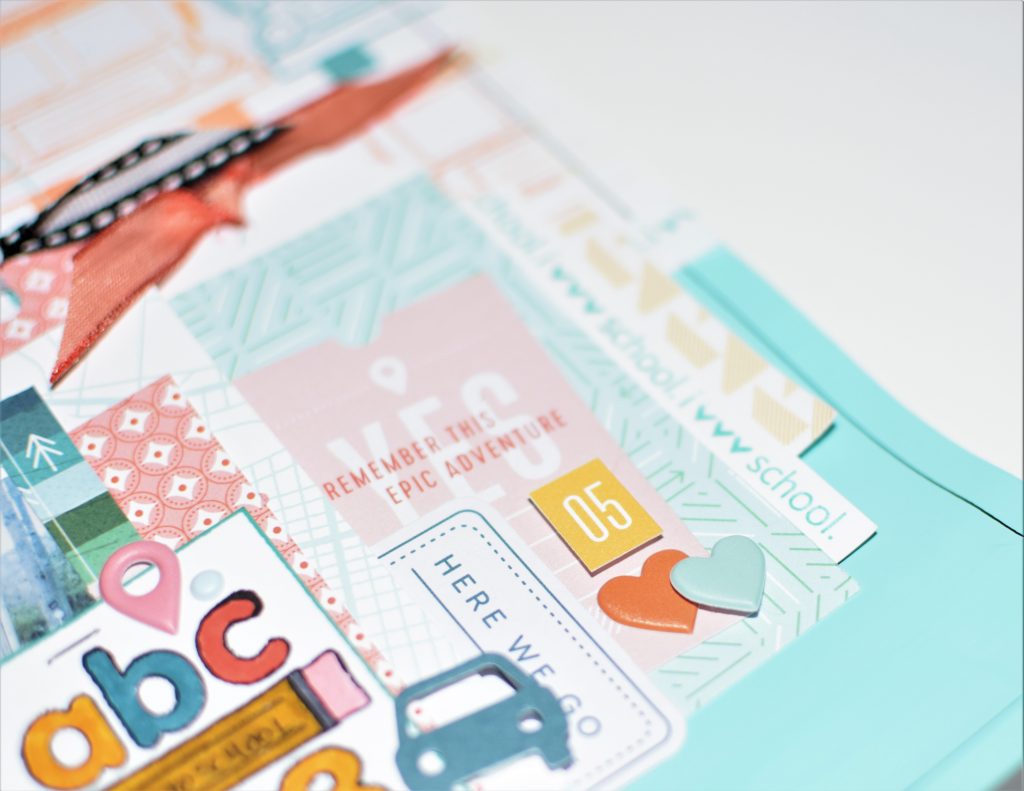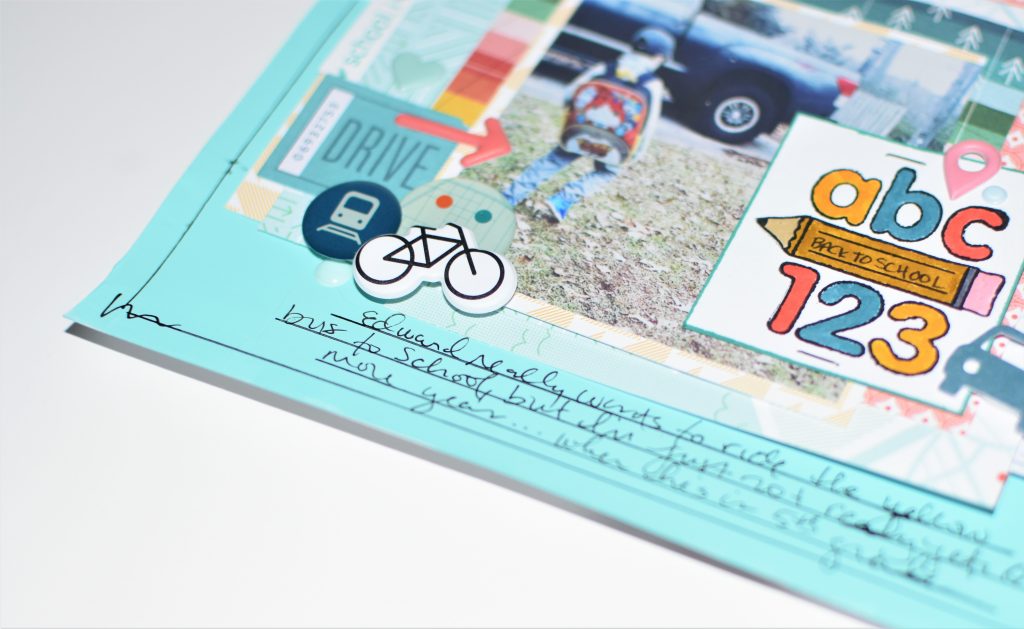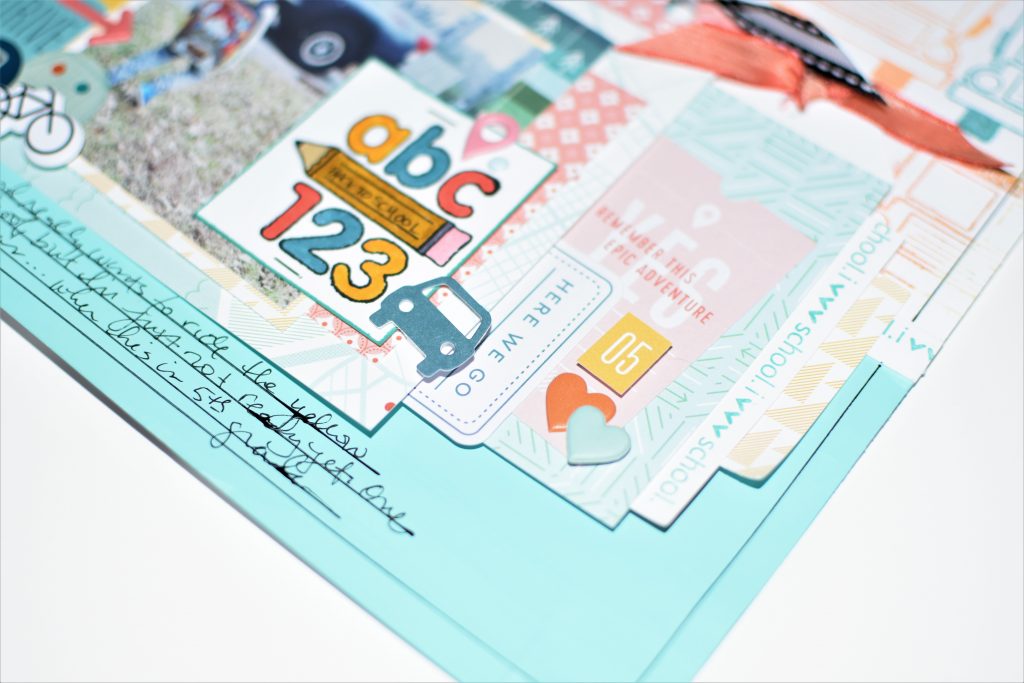 Thank you for visiting today! I hope you're having a great week so far.