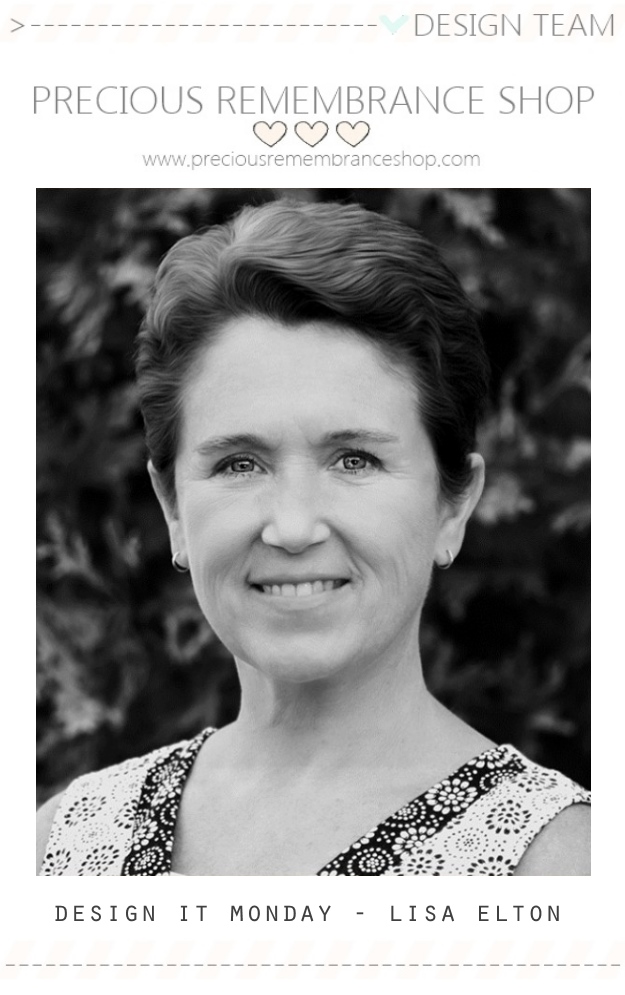 Blog: http://mypapertales.blogspot.com/
Hi! My name is Lisa Elton ~ former floral designer/instructor current stay at home wife. My husband and I are high school sweethearts who are blessed to be the parents to one very special son as well as a second mom and dad to our beautiful daughter-in-law. In my free time I enjoy long walks with my ridiculously adorable mini-schnauzer Max and adventurous photo taking journeys with my husband. I truly think I'm hopelessly addicted to polka dots, what not and all things related to card making! What a pleasure it's been to meet other women in this blogging community that share my passion for this craft. Though we may never meet there are many who's faces, words and works of art are very dear to me and I'm thankful to have them in my life. I'ts a blessing and a joy to be part of the Precious Remembrance.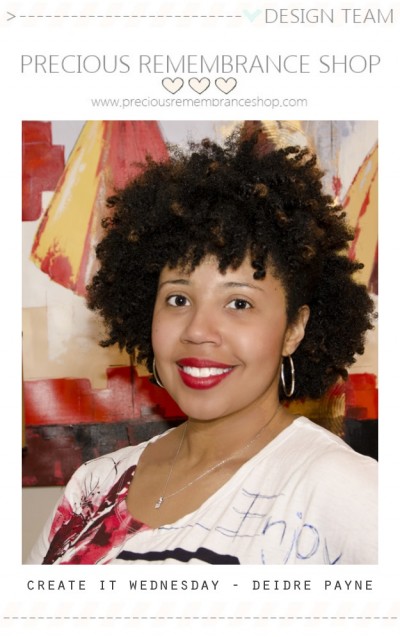 Blog: http://eyeswideopenarts.blogspot.com/
I reside in Hampton, VA and work as a pharmacy manager. I create at all hours of the day and night, and my doggies (Scribble and Wifi) sit at my feet and make me hop around them to get to all my supplies. Teaching, sharing, collaborating, and meeting new crafters are passions of mine. I started with paper crafts in 2011, dabbling in scrapbooking. The whirlwind of the crafting world snatched me up and I just went with it! I love graphic designs and bright colors, the unexpected, and lots of techniques. I hope to bring you some sparks of inspiration with these must have unique stamps!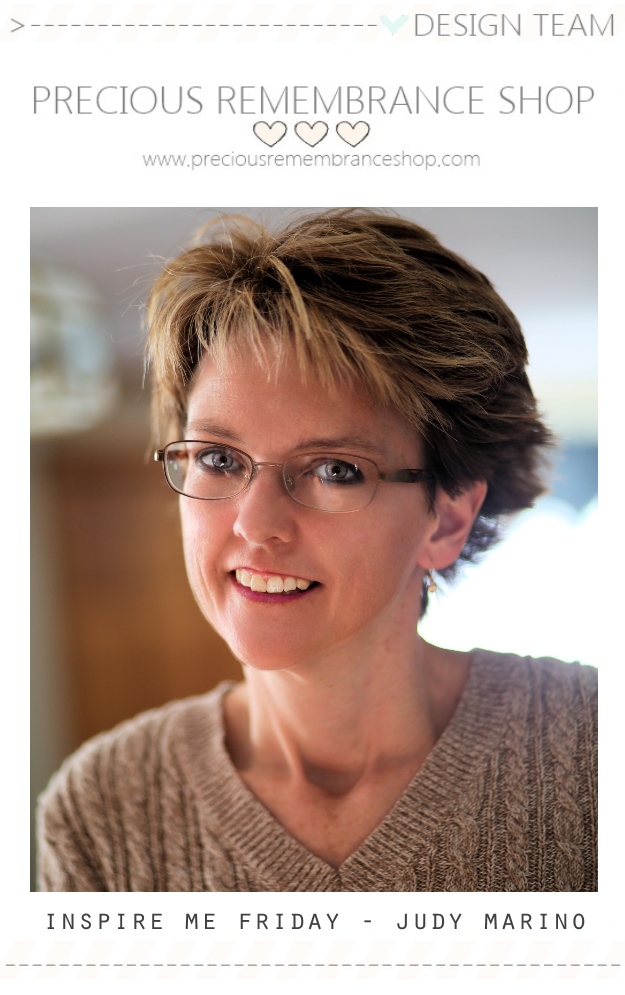 Blog: http://judyscardcorner.blogspot.com/
Hi!  I'm Judy Marino and I am an avid Precious Remembrance Shop fan!  I am married to my high school sweetheart and we have  four very busy, very awesome kids.  I also work as a school psychologist and I have been on the CASology design team for several years.  Making cards is a great creative outlet for me, and I am thrilled to be joining the design team at Precious Remembrance Shop!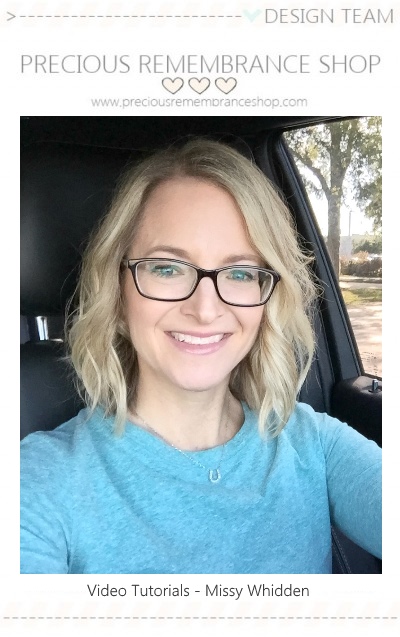 Hey there!  I'm Missy Whidden from sunny Florida, USA.  I've been married to Marshall for 17 years, and we've been together since I was 18.  We have two beautiful little girls, Reese and Paige.  They are both autistic and nonverbal, so life around our house is never boring.  They keep things interesting and are usually the subjects of my scrapbooking.  I have been scrapbooking for over ten years now.  My mother-in-law got me started when I helped her make a scrapbook of my husband's baby photos and I was instantly hooked.  My style has changed quite a bit from stickers, paper and deco scissors.  I  have gravitated toward mixed media, and I love using paints, watercolors, spray inks and gelatos on my projects.  I also love machine and hand stitching, incorporating die cuts from my Cameo and using bright and bold colors.  I guess you could call my style "organized chaos" since I love a messy and artsy look while still making sure every little detail is in place.