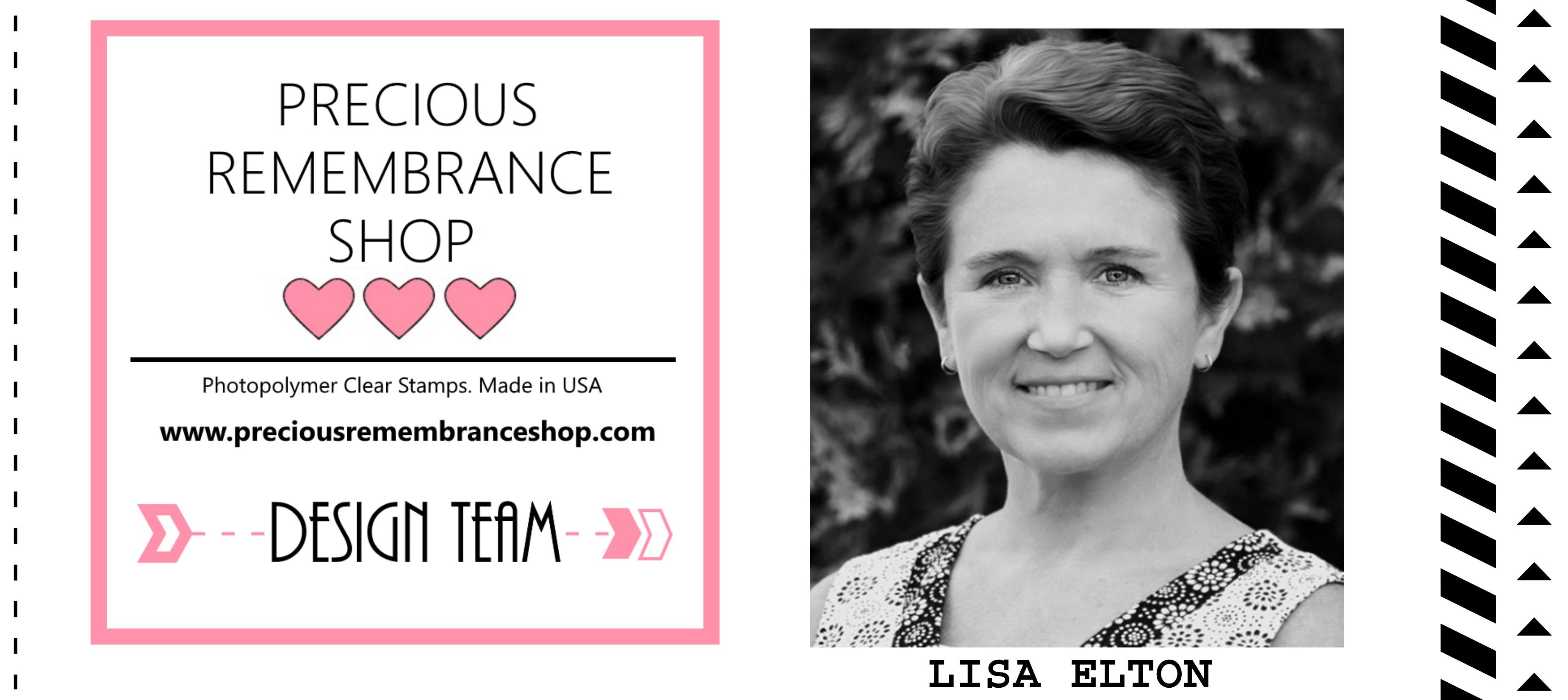 Blog: http://mypapertales.blogspot.com/
Hi! My name is Lisa Elton ~ former floral designer/instructor current stay at home wife. My husband and I are high school sweethearts who are blessed to be the parents to one very special son as well as a second mom and dad to our beautiful daughter-in-law. In my free time I enjoy long walks with my ridiculously adorable mini-schnauzer Max and adventurous photo taking journeys with my husband. I truly think I'm hopelessly addicted to polka dots, what not and all things related to card making! What a pleasure it's been to meet other women in this blogging community that share my passion for this craft. Though we may never meet there are many who's faces, words and works of art are very dear to me and I'm thankful to have them in my life. I'ts a blessing and a joy to be part of the Precious Remembrance.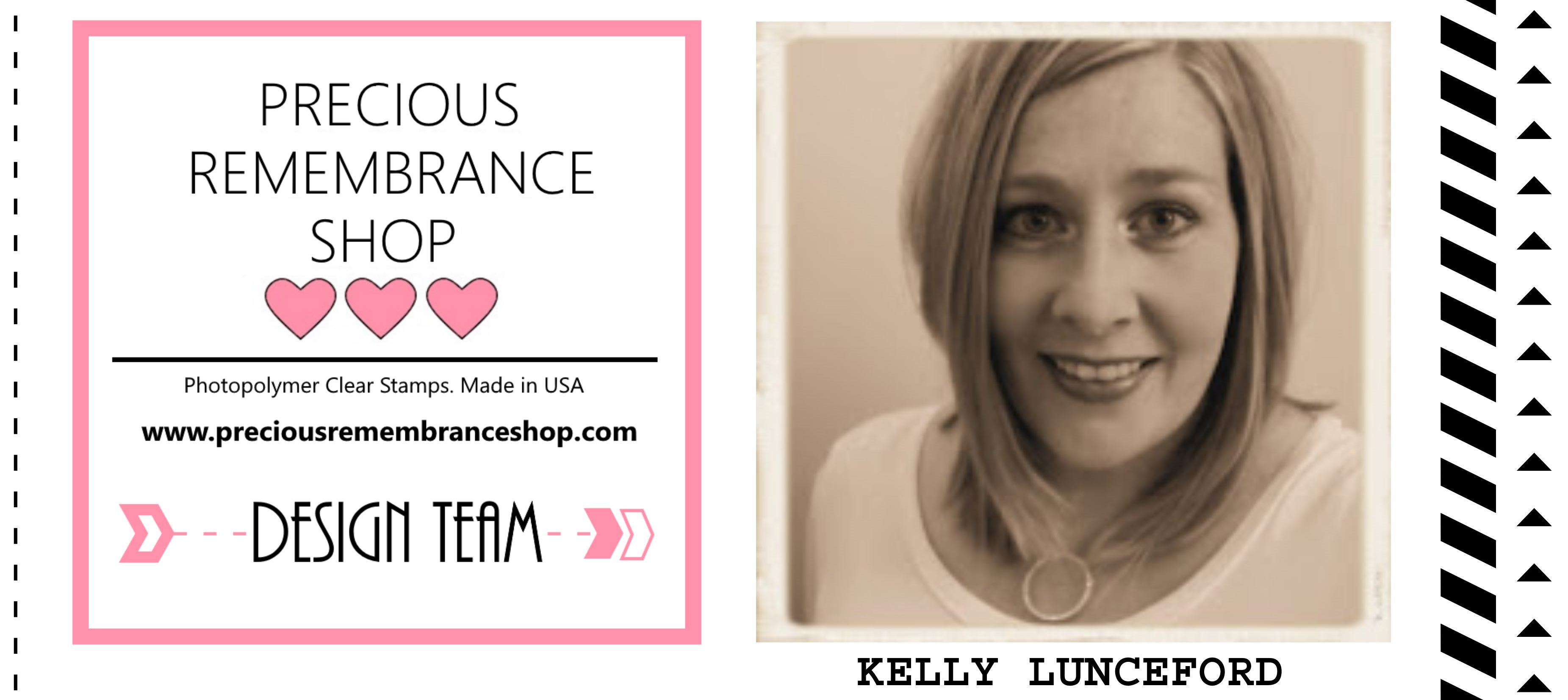 Blog: http://flutterbyatomicbutterfly.blogspot.com/
Hello everyone! I'm excited to be here! My name is Kelly Lunceford and I live in Utah with my husband and 5 children. We have been  married for 19 years and our amazing kids are Rockwell (17), Emma (13), Rowan (7), Rhys (5), and Raiden (3). I have a passion for creativity and have been a papercrafter for 20+ years. I started my papercrafting Blog "Flutter by Atomicbutterfly" in 2007 and my sewing Blog "Thimbles and Thread" followed soon after. I have been on the Dirty Dozen Design Team, the "My Timeless Template/Click Simple" Design Team for Papertrey Ink, The Saltbox Studio Design Team, the SFYTT Design Team, a Verve guest Diva, and a guest designer for Flourishes. My work has appeared in a variety of different publications as well as a handful of idea books sold in Michael's stores in the past. My design work has taken a back burner to motherhood the last few years, but I am excited to be here! I hope that I can inspire your own creativity and you will get a chance to make the things that bring joy to your life!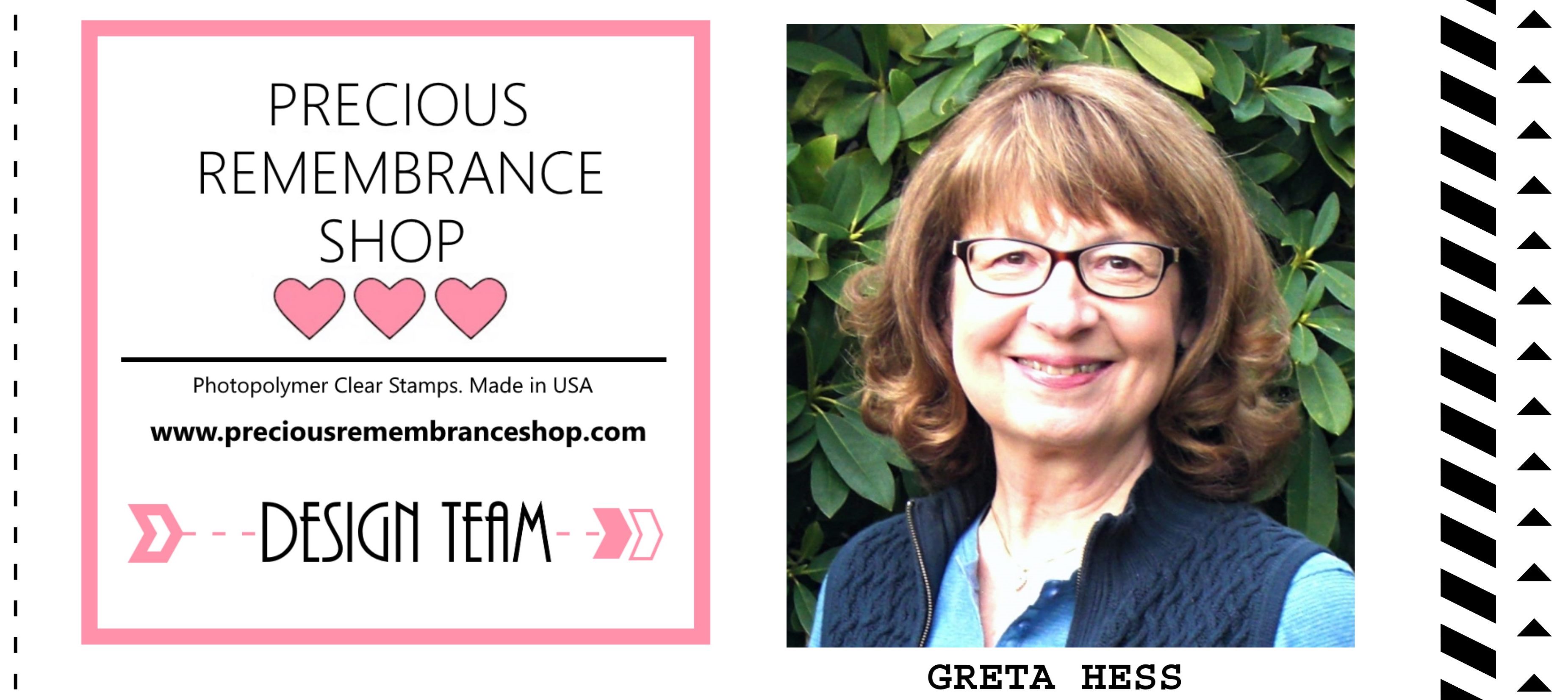 Blog: https://ggnursecreations.blogspot.com/
I'm a newly retired Registered Nurse in the beautiful Pacific Northwest.  Fortunately, my hubby of 38 years doesn't mind that my papercrafting took over the dining room table years ago.  I'm a doggy momma to Fritz, our 4 year old Standard Schnauzer who helps me get exercise with frequent walks.  I love elegant, uncluttered designs, but also like to try a variety of techniques & styles.  I began my blog, http://www.ggnursecreations.blogspot.com/, 6 years ago and am blessed with friendships all over the world.  Being asked to join the Design Team for Precious Remembrance Shop is a dream come true!  I'm so thankful to Dyane for this opportunity and I hope you'll find some inspiration in my projects.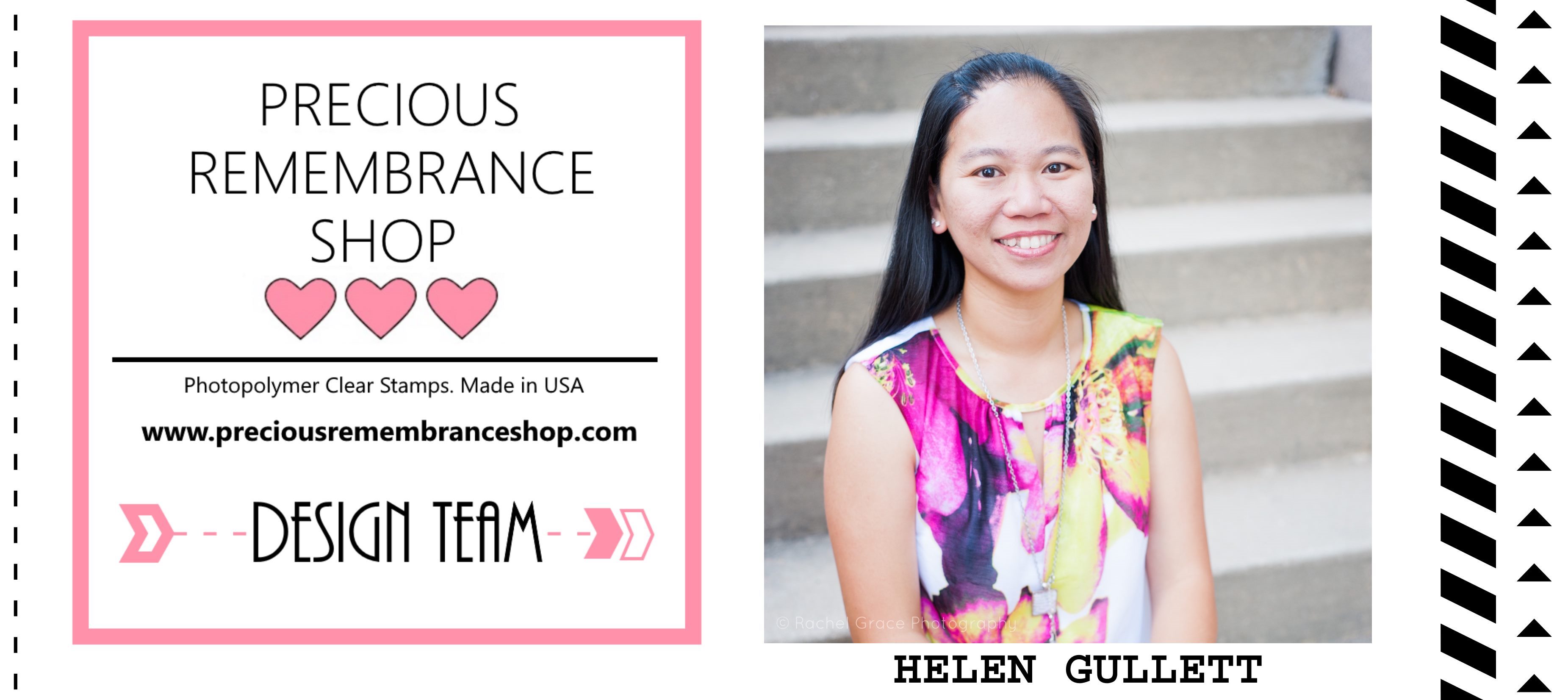 Blog: http://helengullett.com/
"I am from Indonesia and now living in Ohio with my amazing husband and 2 beautiful daughters. I am a stay-at-home mom and wife. At home, I do some volunteer works as a translator to couple non-profit organizations and online women ministry. I like to spend time in my craft room working on projects at my free time. I started my crafting journey when I was at middle school by doing some school paper and sewing projects, but then I took a break when I was at collage. I started scrapbooking in 2008, card-making in 2010, Bible Journaling in late 2014, and I started learning more Mixed Media and wood-burning in 2016. My favorite crafting time is when I can create projects with my daughters and friends. I am so very thankful for every single moment God has given to us to create and share the joy, encouragement and love of God through the handmade gifts. To read more about my life journey and projects, meet me at my blog at Living My Given Life."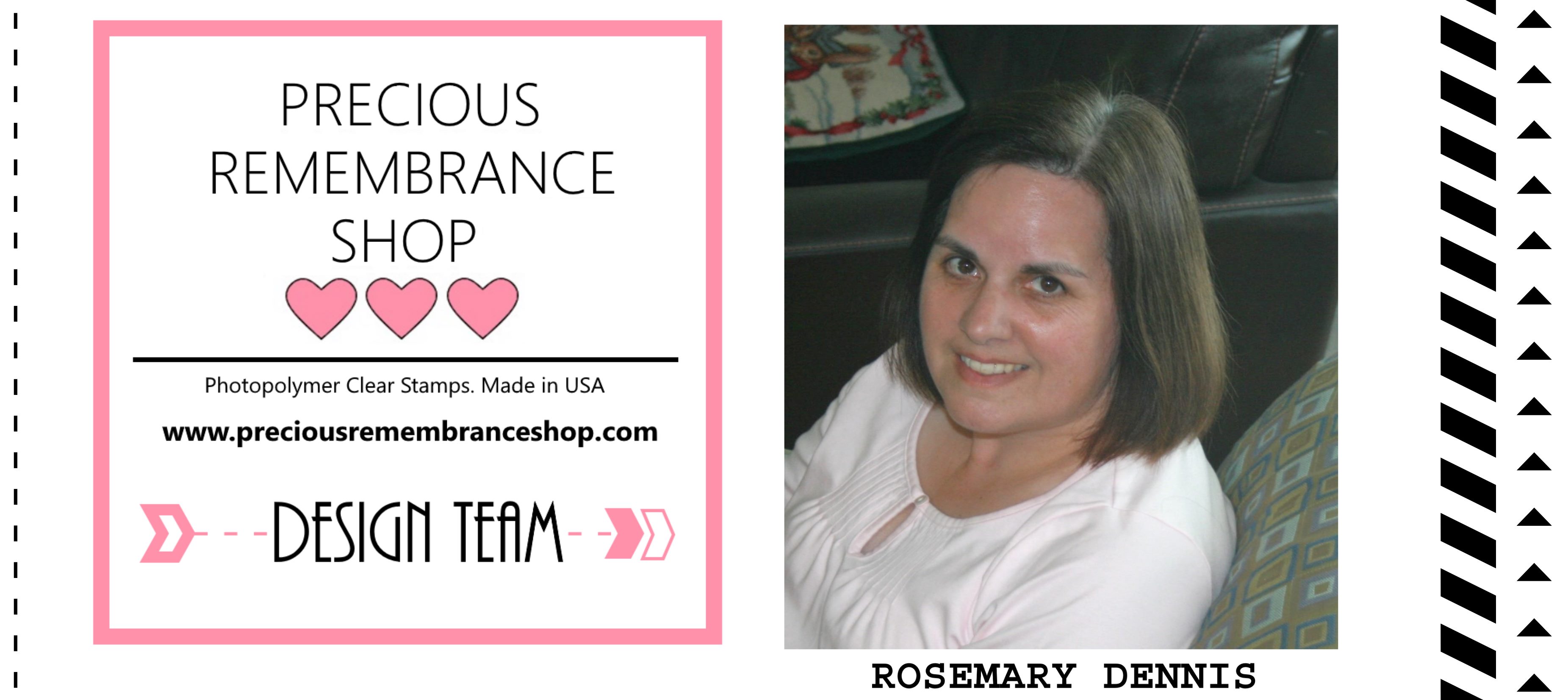 Blog: http://heythererosigrl.blogspot.com/
I live in the Puget Sound region of Washington State with my husband and two boys.  I started out as a scrapbooker when my oldest was about 2 years old.  Eventually I moved into making cards when a dear friend took me to a local stamp store (Impress Rubber Stamps).  I eventually found the online world of paper crafting and was pretty much hooked!  I started a Flickr photostream and a gallery on Splitcoaststampers and then finally took the plunge and started a blog in 2010.  I have been published in several different paper crafting magazines (and had several cards make it on the cover) and have worked for several stamp companies.  I was previously on the Precious Remembrance Shop design team and I am so excited to be back and crafting with this amazing group of women!!